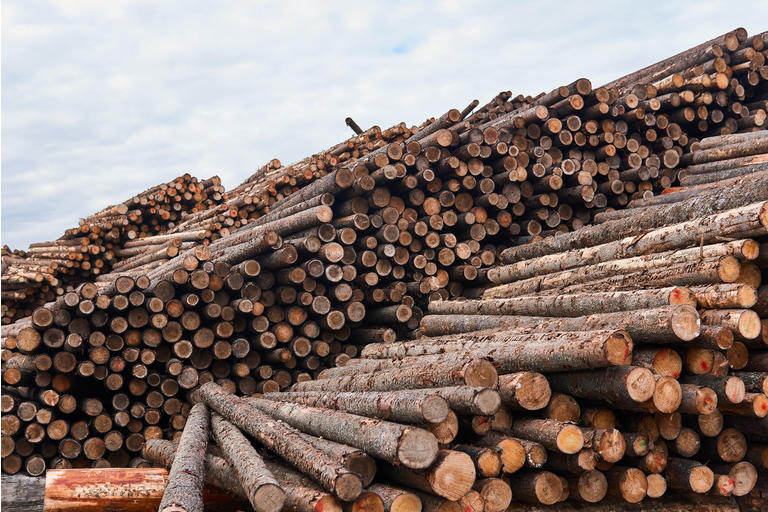 You may have seen lumber in the news recently for its extraordinary price surges this past year. In fact, on May 4th, lumber futures for delivery later this month hit $1,609 per thousand board feet, a record and more than four times the typical price this time of year.
In this report we will discuss some of the reasons behind this generational price surge, covering some structural supply issues as well as how suburbanization trends are intensifying home-building demand. Some of the underlying factors behind the lumber price surge draws similar parallels to what we are seeing in other commodities like oil (USO).
Underinvestment
The first reason is underinvestment. A decade of declining investment as well as COVID last year took a toll on the lumber industry, leading to less operational sawmills and a shrinking production capacity. According to an article by Baron's, sawmills and other wood product manufacturers cut their production capacity by about 25% after the housing bust in 2008.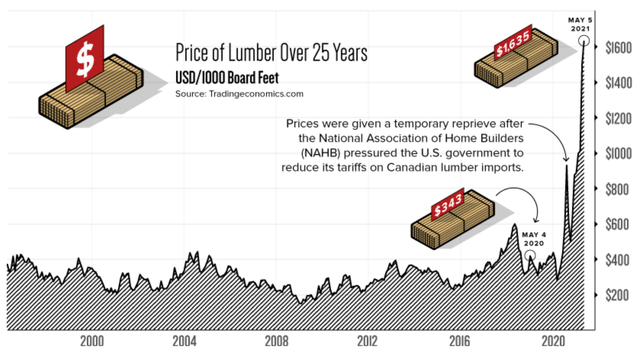 Source: Visual Capitalist
Similar to oil and gas, the cost spent bringing new production infrastructure online is much higher than it is to bring it offline. And new sawmills don't just go up instantly either, often requiring large sums in investment and years to build. While recent investment has recovered, productive capacity in March 2021 was still ~11% below the 2006 peak, and far below current demand for the product.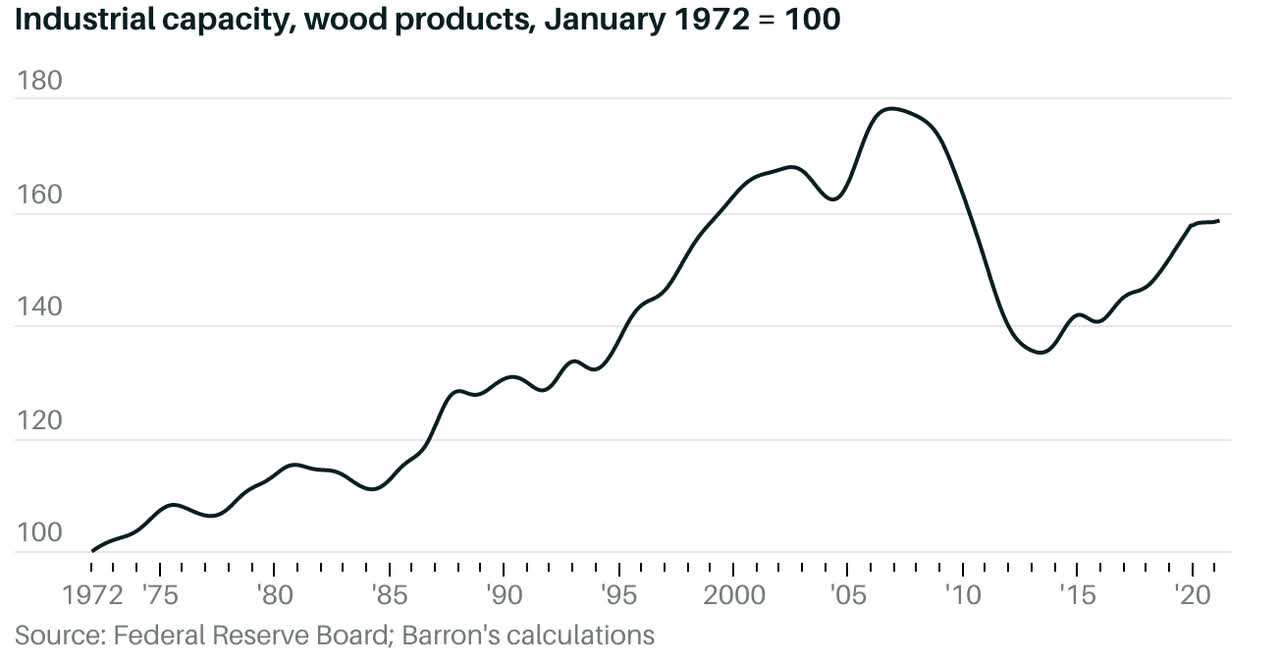 Lumber Supply Issues
Another supply-side issue is the availability of Canadian SPF. Canadian SPF (Spruce/Pine/Fir) is the lumber of choice for many single-family homebuilders in the U.S. and is an essential part of the fiber basket. This is not a negligible amount either. Canada is the largest exporter of lumber to the United States. However, the supply chain for this type of lumber has been facing hurdles for years due to some structural reasons such as a US-based import tax on this lumber, as well as Canadian government-mandated cut limits. Additionally, Bark-eating beetles and wildfires of recent years have affected the supply outlook as well. These all contributed to diminishing lumber supply north of the border and the lumber shortage today.
Suburbanization
COVID-19 has accelerated the suburbanization movement and data shows higher-than-usual outflows from urban centers to suburban neighborhoods in 2020. Demand for individual space and record-low interest rates have contributed to an unexpected housing boom, which turned out to be a large incremental demand driver and a reason behind the lumber price surge. A recent report evaluates this effect and impact it may have on oil demand.
This has reflected in the large demand for lumber used in new home constructions and remodeling. According to Barron's: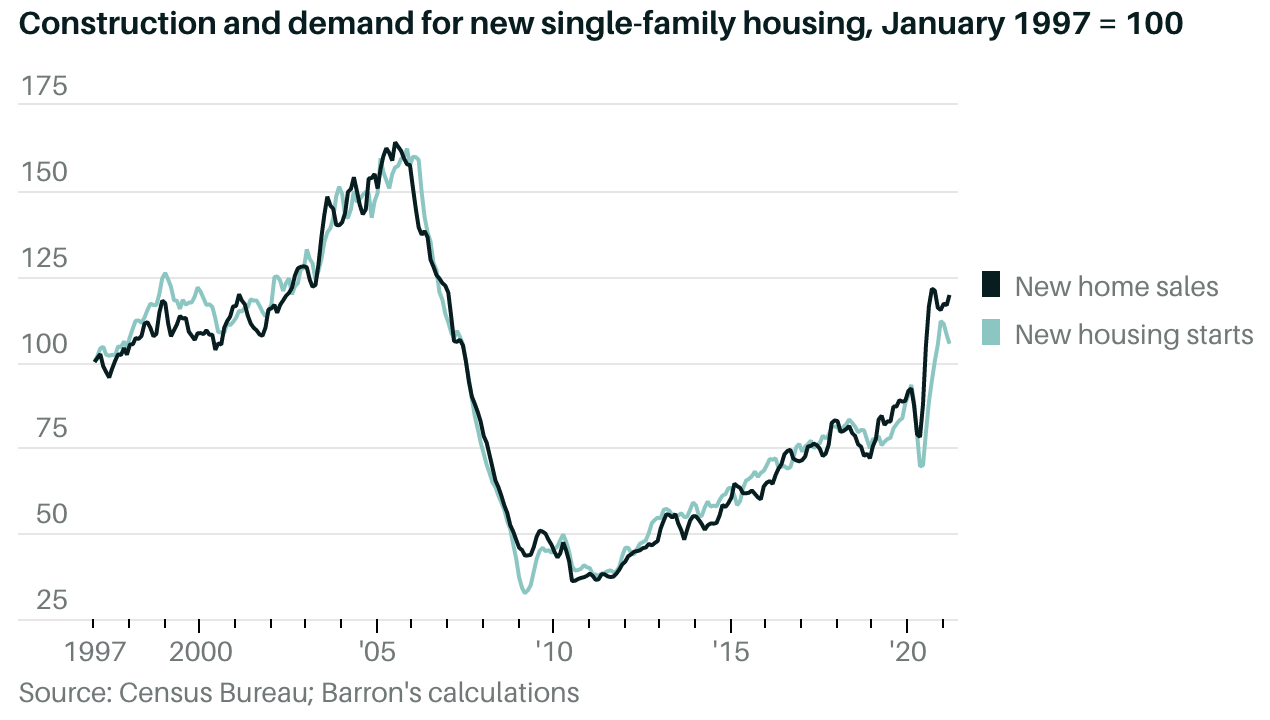 Conclusion
We have previously covered how COVID-19 has accelerated trends like oil production investment and suburbanization. With lumber, we are seeing similar parallels to oil and other commodities, where years of underinvestment has constrained production capacity, Covid hit, and now returning demand has led to rising prices. We are seeing this occur across many commodities, as can be seen in the Bloomberg graphic below. Because commodities (DBC) are priced on the margin and in an already tight market, even 1-2% of excess demand in a tight market may be the reason there is a price surge. While super-spikes like the move in lumber prices may not last, there is room for commodities like oil (USO) and related equities (XLE) to rise substantially over time.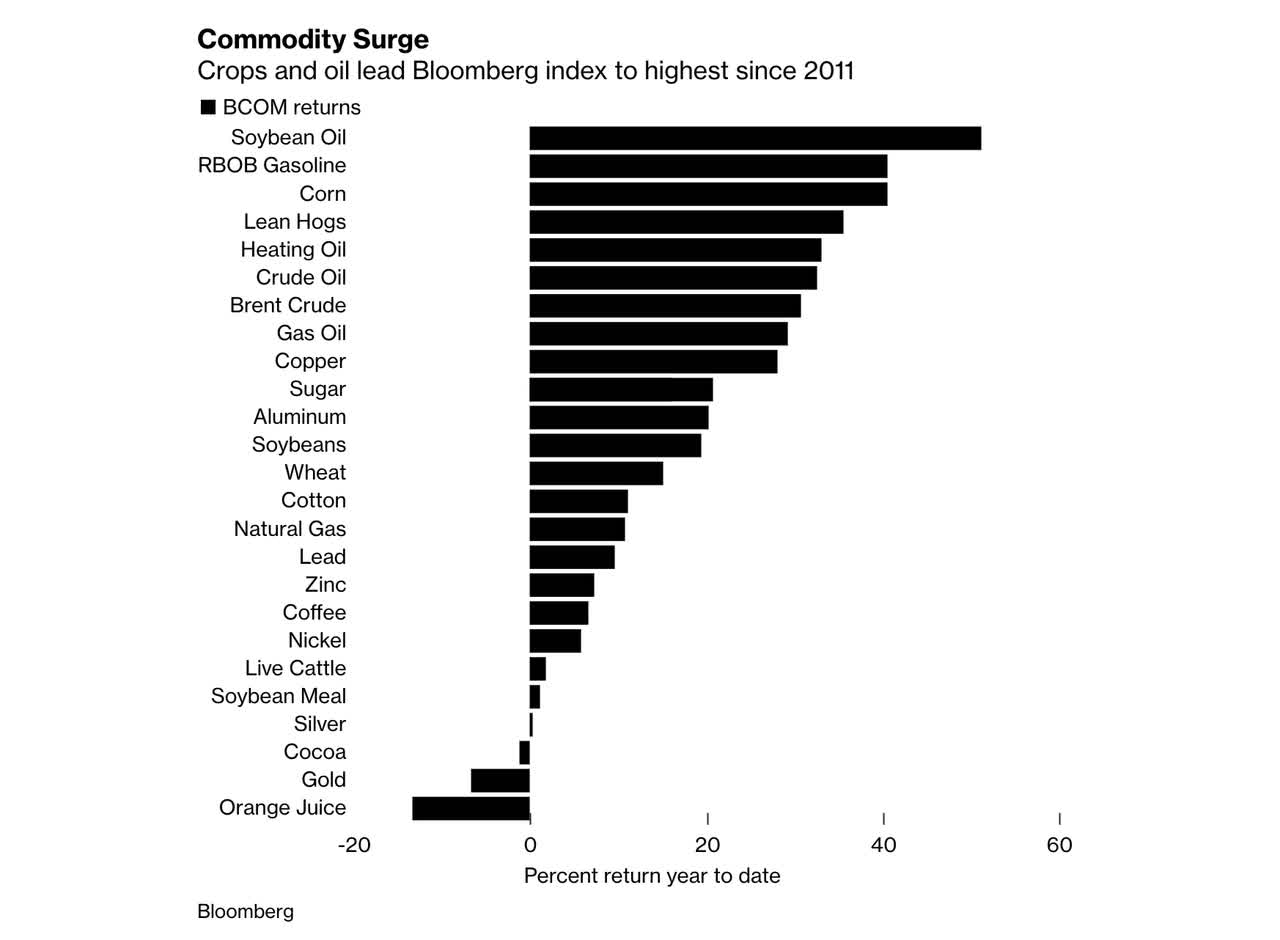 Source: Bloomberg