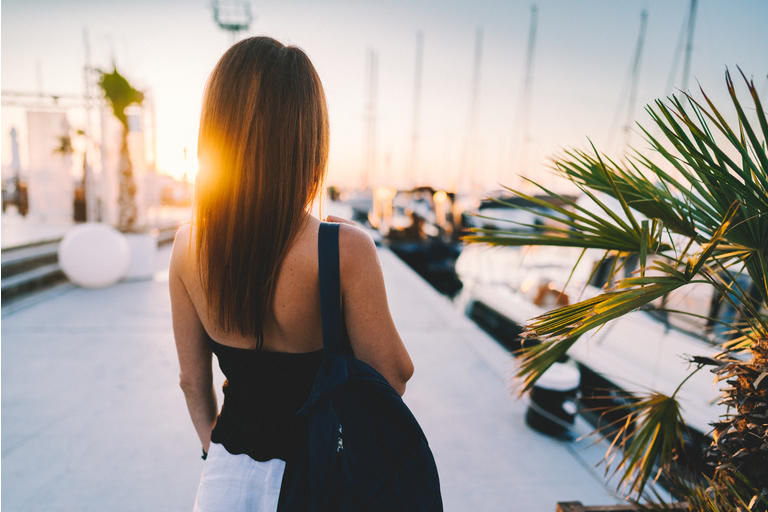 Co-produced with Treading Softly
Joining a club can be exciting. You often have to apply, be accepted, and pay some level of membership fee to join. Some clubs or communities you enter by chance or location. Neighborhoods can often join together simply due to proximity. Social groups form over similar interests or hobbies. Churches and other religious gathering places have groups that come together over a shared faith.
Clubs, groups, and social communities all have the benefit of providing support and encouragement.
There's another type of grouping that also happens by various different means. It's when we move from one life stage to another. This can recast and redraw the lines of our relationships and viewpoints. If you ever become a parent, your opinions on parenting and relationships vs. those of non-parents can become sharply redefined.
When you enter into retirement, whether by choice, forced by health, or by employment change, you enter into a new life stage. Again, your relationships will be recast and redefined by this shift.
You also have the ability to enter into a new club.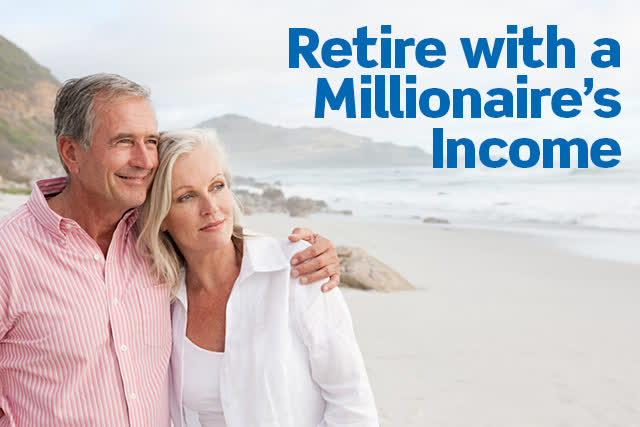 Source: purch Getty, and author artwork
This club is for investors who live off the income from their investments, instead of selling their investments to survive. It only takes $40,000 annually in income to have the equivalent of $1,000,000 using the 4% withdrawal rate rule.
$40,000 isn't a massive barrier to entry if you're using our Income Method, but it can be if you're trying to survive on low-yield bonds, Treasury notes, and no-yield stocks.
So let's talk about getting into the right mindset to achieve success and join our exclusive Retirement Millionaire Club.
Make Income the Focus, Not the Byproduct
For many investors or retirement advisors, dividends are a nice byproduct of their portfolio, but not the focus of it. They get a dividend from Apple (AAPL), for example, and they're happy with it but that's not why they bought those shares.
Likewise, investors buying up Tesla (TSLA) shares are not buying them in the hopes of getting a dividend one day, they're buying into Elon Musk's vision for the company. For those using the $1 million mark as their objective, dividends are secondary, a distraction even from their main goal.
Yet flipping the tables on the equation makes the goal even more achievable. Why aim for $1 million to get $40,000 annually, when you can have a portfolio with less than half that value earning the same amount? You won't even have to sell a single share to do that.
Historically, people became rich by becoming wealthy.
Think about that for a moment. The words work together but mean different things. "Wealth" is determined by excess income over expenses. "Rich" is having a large amount of assets. If you earn $10,000 more each year than you spend, your total assets will keep rising and over time reach "rich" levels. However, if you have those assets earning more income, so your excess income keeps rising, you'll reach "rich" levels even sooner. So why let them collect dust?
Real Yields Exist Outside of the Fed Funds Rate
Interest rates are governed by the Federal Reserve; they primarily can control the Fed funds rate, and the changes there impact the Bank Prime Loan Rate.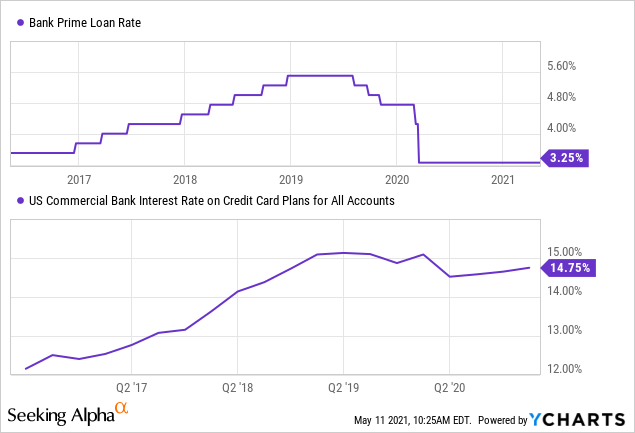 Close inspection shows that even though the rate has remained steady, other rates are rising before the Federal Reserve makes a move. Consumer credit card interest rates did dip while rates were cut, yet have resumed their climb higher.
One detraction we often hear as income-oriented investors is that low Treasury rates and Federal rates mean livable yields elsewhere are overly "risky". However, the competitive market for interest rates operates often before the Federal Reserve does. Credit card rates are moving upwards, but mortgage rates remain below the Bank Prime Rate level.
Strongly covered, livable, yield-producing securities still exist in this market. You have to look for them and locate them with more diligence than before, but they are out there. HDO itself offers over 80 different securities in our portfolio that generate livable yields – which means we know you can build a portfolio full of them. Furthermore, you don't need to pile on the risk to get the yield.
Yield and risk are often viewed as having a symmetrical relationship. One goes up when the other goes up. I think this idea needs fine-tuning. I would say when "perceived risk" rises, so does yield. The key difference here is that often perception and fundamentals do not match. Based on fundamentals alone, many great income picks do not need to sport such great yields, yet they do from a lack of investor understanding, lack of investors being exposed to those sectors, or a lack of investor interest.
Income names are often viewed as being boring compared to sexy stocks like TSLA, Palantir (PLTR), or Coinbase (COIN). Yet income investing enables you to drive that Tesla and have that big COIN account. I'd rather accept a boring, reliable income stream from the market and get my great life experiences elsewhere.
Build An Income-Generating Portfolio
So now you're armed with the knowledge that your focus needs to be on generating income and not growing idle assets. Mix in your newfound understanding that perceived risks often drive yields higher and you need to see beyond the perceived risks to evaluate fundamental risks. The next big step from here is to create a portfolio, honed by your new understanding, to meet your new goals.
High Dividend Opportunities' "Model Portfolio" with a target yield of +9% includes a mixture of CEFs, common equity, baby bonds, and preferred securities. This mixture provides outstanding income in all market environments. Likewise, you can also benefit from such a mixture. By maintaining a high level of diversification – we suggest holding a minimum of 40 securities in your portfolio – you can withstand any major blows to individual securities without your entire portfolio going bust. For conservative income investors and retirees, there is a separate portfolio of preferred stocks and baby bonds that currently yields 7% and offers high income, safety, and low price volatility.
Consider these four options:
These choices provide exposure to two common stocks, one baby bond, and one preferred stock, while also getting high levels of income into your portfolio. I would happily hold all four without having to worry about whether the next dividend check is coming. I just look forward to it when it does.
Conclusion: Welcome to the Club
So you're getting your retirement plans in order, or you have retired already. You want to see what difference income investing can make. You now know it will make a difference to how easy retirement can be.
Getting into the club is easy. Simply generate the equivalent income as a millionaire would from the 4% withdrawal rate rule: $40,000. So many will blindly follow the "build up idle assets and get to $1 million" method. That's a losing bet. You can achieve your goal so much faster by using our unique Income Method. it only takes $400,000 to generate $40,000 this way, that's less than half the required assets. Many of you can easily exceed that level before reaching your retirement years by switching to income investing now while you're young.
Retirement should be an exciting time in your life. Finances shouldn't be a burden that takes the enjoyment out of these years. For some, worrying about their portfolios and market gyrations causes them to lose sleep and it sucks the joy from their retirement years.
Choose to focus on income first; growing assets will become a byproduct of your success. Wealth begets riches.
Also, understand that low Federal rates do not mean that a livable yield is not possible from strongly supported and covered sources. You must see through perceived risks and evaluate if real risks occur.
Taking these steps can move you swiftly from a retirement of struggling and woe, to joining the Retirement Millionaire Club.