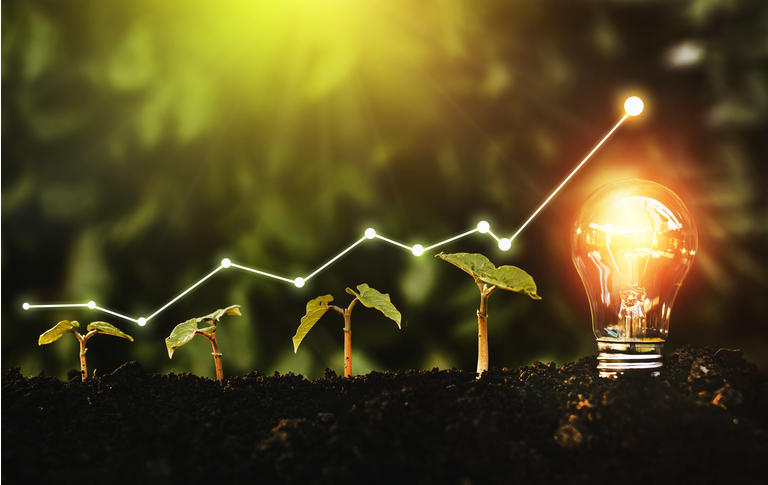 The month of April brought continued rallying across the market indexes. This was even with a rather somber last day of trading for the month (4/30/2021 declines of 0.54% for the Dow, S&P 500 dropping 0.72% and Nasdaq falling 0.85%.) That being said, we've seen the Nasdaq taking back its leading position. This is what we saw throughout much of 2020. However, this had been a trend that had been reversed in the prior months of 2021 when the value-oriented sectors that the Dow represents were outperforming. In fact, the Nasdaq had even touched correction territory earlier this year. So some of this seems to be rebounding from that as well.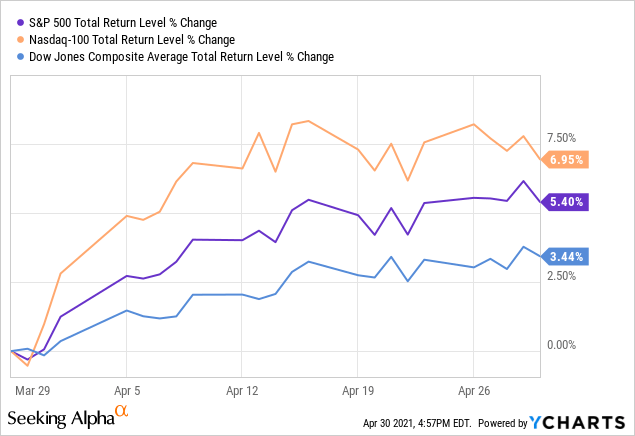 On a YTD basis, value is still outperforming growth. Though with April the gap has been closing. As this was happening, we can take a more detailed look at the underlying sectors and how they moved for the month. It becomes a bit more clear why we are witnessing what we are on the broader indexes.
For the month, energy was the weakest performer. Though still up considerably in the lead on a YTD basis.

(Source - Seeking Alpha)
We see the consumer discretionary and technology sectors towards the top of the sector performance list. Which is what we saw throughout most of 2020 as well. Going forward through the rest of 2021 I'm still optimistic. I suspect that we can see more gains ahead for the indexes. Though a lot of moves have already been priced in for 2021 with the S&P 500 up 11.61% already, Dow up 10.84% and the Nasdaq up 7.73%.
For April, the real estate sector claimed the top spot. This sector has also been performing well so far in 2021 - the third best performing behind energy and financial services. This should continue throughout the year as a recovery in the economy should drive more stability for real estate.
With all of this being said, I've taken the opportunity to add to just 2 funds in the past month. Coincidentally, these are both newer funds too that I've wanted to add and am now just entering. As I am already in as much cash allocation as I feel comfortable with, any dividends or distributions from here get put to work rather swiftly. I certainly wouldn't mind a bit of volatility to shake some things up and being able to put all my cash to work.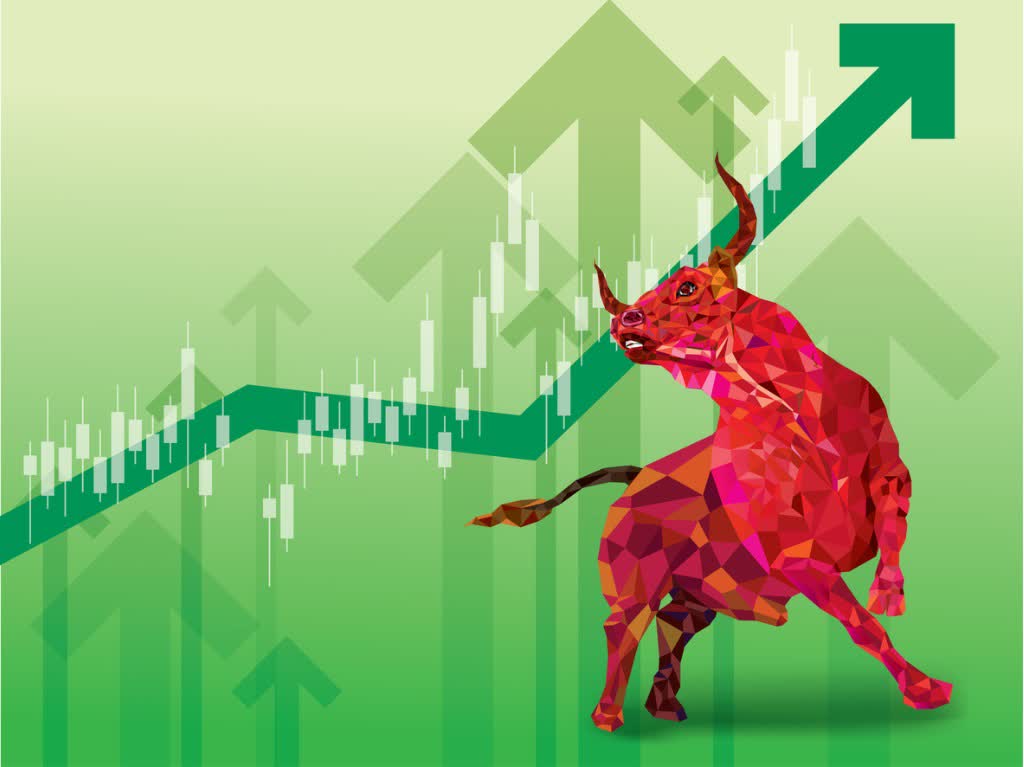 (Source: Getty Images)
PIMCO Dynamic Income Opportunities Fund (PDO)
We recently touched on PDO in an earlier article. The fund is the latest offering from PIMCO. It is also the best value that PIMCO has to offer at this time across their CEFs with "only" a 1.78% premium. For comparison, my other positions from the fund sponsor: PIMCO Income Opportunity (PKO) 15.03% premium, PIMCO Dynamic Income Fund (PDI) at 16.75% premium and PIMCO Income Strategy II (PFN) at a 9.97% premium, to name a few.
My original thought on this fund was that it would be similar to PDI or PIMCO Dynamic Credit Mortgage Income Fund (PCI). However, from the initial breakdown of the fund, it would appear the largest allocation is to high-yield credit. This area of the fixed-income market is relatively less interest rate sensitive. Meaning that for a fixed-income-oriented fund, that this can be a relatively attractive place to invest if rates head higher.
The fund is designed to provide "current income as a primary objective and capital appreciation as a secondary objective." This is pretty standard for the PIMCO funds and most CEFs.
The fund will normally invest at least 25% of its total assets in mortgage-related assets issued by government agencies or other governmental entities or by private originators or issuers. The fund may invest up to 30% of its total assets in securities and instruments that are economically tied to "emerging market" countries; however, the fund may invest without limitation in short-term investment grade sovereign debt issued by emerging market issuers. The fund may normally invest up to 40% of its total assets in bank loans (including, among others, senior loans, delayed funding loans, covenant-lite obligations, revolving credit facilities and loan participations and assignments). It is expected that the fund normally will have a short to intermediate average portfolio duration (i.e., within a zero to eight year range), although it may be shorter or longer at any time depending on market conditions and other factors.
Unlike most of the other PIMCO funds, this one has one other wrinkle to it - it is a term dated fund. Meaning that come 2033 this fund might possibly liquidate. However, they can also choose to switch to a perpetual fund if a tender offer is conducted for 100% of shares at 100% of NAV. If after such a tender offer there are at minimum $200 million in net assets, then they may switch to a perpetual fund.
The fund launched in January and didn't waste too much time establishing a distribution. They have begun at a $0.1184 monthly rate. This works out to a 6.91% distribution yield. I believe this is partially why PDO might be the cheapest in the PIMCO space as relatively speaking this is on the lower end. Still quite an appealing yield to me, regardless.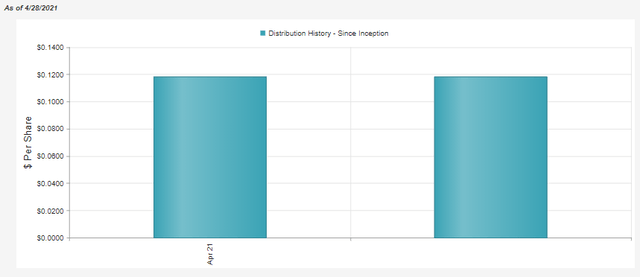 (Source - CEFConnect)
Cohen & Steers Tax-Advantaged Preferred Securities & Income Fund (PTA)
PTA is also a somewhat newer offering that launched in October 2020. Also, another fund that we have covered quite recently too. Being a fund that invests in preferred securities, it seems like a relatively more conservative fund as well to be adding at this time. Similar to PIMCO, PTA is also a relative value. Except, rather than compared to just the PIMCO funds, PTA is the best value across the preferred space. This comes at a mere 1.62% discount.
Across the board, preferred funds are trading quite tight to their NAV levels. Though this isn't just in the preferred space, but CEFs, in general, are trading at some tight valuations.
The investment objective is "high current income." The secondary objective is "capital appreciation."
To achieve this objective, "the Fund seeks to achieve favorable after-tax returns for its shareholders by seeking to minimize the U.S. federal income tax consequences on income generated by the Fund."
One thing I've noted in the past is that the "tax-advantaged" part is practically done for them already. Preferred shares generally pay out dividends that are classified as qualified dividend income - therefore, tax-advantaged on their own. So it isn't necessarily a really active part of their strategy, but a function of their underlying holdings already.
The fund didn't take long to become fully invested either. Which meant they put assets to work rather than sit in cash for too long. This has worked out well as they have been able to increase NAV and pay out a monthly distribution of $0.13 for the last 7 months.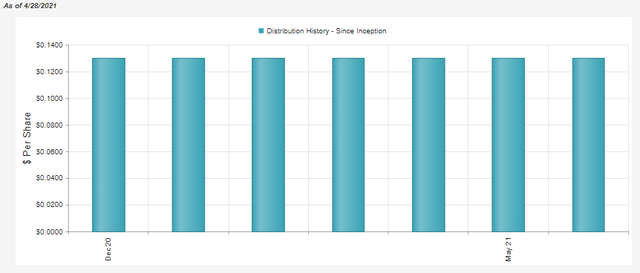 (Source - CEFConnect)
As we noted with PDO, PTA is also one of the lower-yielding in the space. Not by a significant margin, however, which can also lead to a more attractive valuation compared to peers. Reiterating again, I'm definitely not complaining about a 6.12% distribution yield.
Conclusion
Both of these funds are relatively conservative compared to what I was buying last month which were growth-oriented equity funds. Those buys included: BlackRock Health Sciences Trust II (BMEZ) and BlackRock Innovation & Growth Trust (BIGZ). (Though I also purchased Gabelli Dividend & Income Trust (GDV) which added to my position that I already held.) However, I believe the purchases this month help balance out those previous purchases, especially at all-time market highs.
One thing working against both of these funds could be the fact that this means they are sensitive to interest rate changes. That is definitely something to monitor. It is a risk if rates begin to move higher. For PDO, they are overweight high-yield bonds that can make them less sensitive. For PTA, they are mostly invested in institutional preferred and only show floating-rate preferred at 2% of their portfolio at the end of March 31st, 2021. This means they could be affected more if interest rates start spiking higher.
Overall, buying remained light in April - just as I've been repeating since about November.