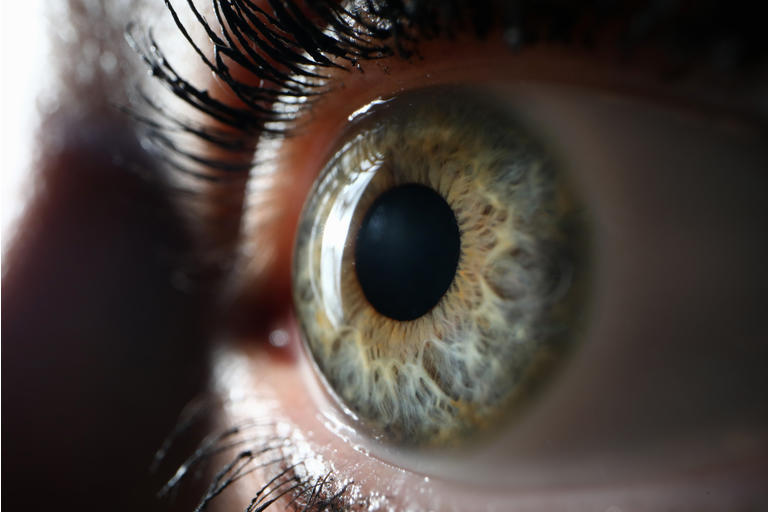 IRIDEX Corporation (NASDAQ:IRIX) shares have been on fire so far in 2021, after virtually being left for dead in 2020. After an intraday low of $1.56 in mid-December 2020, shares caught fire, closing out the year above $2.50. But that was just the beginning. Seeking Alpha author, Analystman wrote an excellent piece on IRIX entitled "Iridex to Benefit From New Revolutionary Glaucoma Treatment," which coincidentally was published the same day IRIX pre-released its Q4 2020 results (more on those later). Shares have risen more than 200% since that time, and currently sit around 180% gains from that publication, at roughly $7.50/share. But I believe this is just the beginning for IRIX.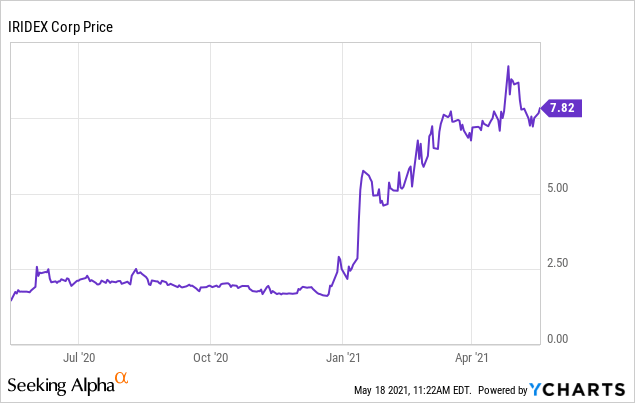 In this article, I will provide a brief background on the company, highlighting most especially the benefit they should see in both retina and glaucoma - the two core aspects of their business - due to their partnership with the Japanese giant, Topcon (OTCPK:TOPCF). Not only will this deal (probably the best I have ever seen a small cap company make with a much larger partner) help by taking a dilutive raise off the table, but it will also allow IRIX to focus on a better sales approach for each aspect of their business.
Yet as I will discuss, IRIX had already begun a turnaround on its own, which is why Topcon was so eager to partner with the company. That progress can be seen in their last few conference calls and earnings reports, culminating in their blowout results for Q1 2021. Ultimately, that is why I believe IRIX shares are currently worth 50% more than their roughly $7.50/share price, with plenty of upside left after that, and why the shares are currently a core position in my portfolio.
Company Background
Retina
IRIX is a 30+ year old company, and has long been a worldwide leader in retina lasers and delivery devices. While IRIX is an innovator in this field, the retina market is a relatively small, mature market. IRIX's differentiator in the retina field is its MicroPulse technology. This technology breaks up the laser into pulses that deliver energy without burning tissue.
What makes IRIX an attractive long-term investment, however, is not just their consistency in the retina space, but the company's potential in the lucrative glaucoma market. It turns out that the MicroPulse technology can also help with glaucoma, by targeting specific tissue in the eye.
Glaucoma
Currently, no cure for glaucoma exists. It is a progressive disease that can eventually lead to blindness. Even for those with glaucoma who never go blind, it can become a debilitating, frustrating, annoying disease. The current standard of care for glaucoma in the US is prescription eye drops. As the disease progresses, the patient may be prescribed up to 3-4 different types of eye drops. These simply address the symptoms (as do all other treatments currently) of glaucoma. Eye drops often cause red, sunken eyes, but they do help with vision until the disease progresses. The eye drops are also expensive.
Another treatment option is provided by Glaukos (GKOS). GKOS is valued at 15x sales and is expected to grow 20-30% per year this year and in 2022 (I will discuss this more below in the "Valuation" section). GKOS makes an implant that helps to drain/relieve pressure in the eye. Physicians often insert these implants concurrent with cataract surgery, making it a lucrative treatment option for them. However, the procedure is both invasive and expensive, and will eventually quit working.
Enter IRIX & Their Revolutionary Approach
IRIX's laser technology is superior to eye drops and GKOS's invasive product for a number of reasons. First of all, numerous clinical papers indicate that it is at least, if not more, effective and efficient than the other treatments. Second, the treatment is non-invasive and can be repeated every 2-3 years for at least a decade. Third, the treatment can be done if the other treatments fail, so in that sense, they are not fully/truly "competitors" with GKOS and eye drops. Fourth, the treatment is extremely quick (the whole process can be done in minutes) and requires little follow-up. So why is IRIX not already more prominent in the glaucoma market?
Well, IRIX was flying high about 5 years ago when the market was first introduced to their revolutionary approach to treating glaucoma. Unfortunately, the company and management team botched the opportunity. There were two main problems: (1) the design of their initial glaucoma probe was flawed and required a steep learning curve and significant precision by the physician to be effective; and (2) retina and glaucoma sales are two different worlds. In retina, it is primarily a capital equipment sale, and thus regular contact with the client is not needed. On the other hand, in glaucoma, where it's a razor/razor blade disposables model (also part of why glaucoma is lucrative), you need regular contact with the client. Long story short, IRIX burned tons of cash trying to sell a promising, but ultimately flawed, product and the market capitulated on the stock/company. Furthermore, there was an enormous headwind of an expected dilutive offering due to the cash burn.
Enter IRIX's New Management
IRIX's current CEO, David Bruce, was appointed in May 2019, to help implement the Board mandate to cut down on the cash burn. Mr. Bruce did an outstanding job of achieving that goal, burning only $1M in 2020 amidst the global pandemic, which obviously hurt sales as eye doctors had to close shop for some time. In addition, the company has now re-designed their glaucoma device based on physician feedback and has made it more ergonomic and much simpler to use.
The market saw that IRIX turned a corner when they pre-released their Q4 2020 results. Two things stood out: (1) IRIX's cash burn was insignificant, minimizing the threat of dilutive raise; and (2) record Q3 and Q4 sales of glaucoma probes (i.e. disposables) indicates a broader acceptance of the new device, meaning the re-design seems to have fixed the earlier problems and physicians were using the device more often.
Topcon Takes Notice
In early March, IRIX announced a strategic collaboration with Topcon, an enormous Japanese company that approached IRIX about partnering. Simply put, this is the best deal I have ever seen a small company make with a much larger partner. To wit, Topcon paid $6.18/share to acquire about 10% of IRIX. Note that Topcon did this AFTER the stock had quadrupled off December lows. Further, in combining their retina laser offerings, Topcon paid IRIX to have the right to distribute IRIX's products. In total, IRIX netted $19.5M from this partnership, giving them $28M of cash on the books, and completely eliminating the need for a dilutive raise.
Why did Topcon want in? Well, it most certainly could not have been just for the retina market, which is a nice, steady stream of income, and eliminates the competition between the two, uniting the #1 and #2 products in the world. Topcon wanted in because of the future potential with glaucoma. In fact, I suspect Topcon is testing the waters right now and if things go well, they will eventually acquire IRIX.
2021 Off To A Strong Start
On May 11, IRIX reported its Q1 2021 results, which were astounding. IRIX beat analyst revenue estimates by 20%. EPS was in-line, but that was due to one-time expenses related to closing the strategic collaboration with Topcon, which had closed by the end of the quarter.
Under the hood, the results were even more impressive than the revenue number headlines. To better understand how well the company is performing, I recommend reading the Q1 conference call. Again, EPS was impacted by the one-time costs of closing the collaboration. Stated guidance for the year met analyst estimates, but it became clear on the call that management expects to fairly easily exceed that stated number (CEO David Bruce is known to under-promise and over-deliver).
But even more exciting is what IRIX has on tap not just in 2021, but beyond. To that point, on the call, management mentioned how they, now armed with plenty of cash, will aggressively attack the glaucoma market. In 2021 and beyond, they plan to fund studies to show their technological superiority, and also have plans to attend in-person trade shows that are now resuming. But for me, the most exciting part of the call is how IRIX is revamping its sales approach and sales team.
To that point, IRIX is now separating its company into 18 different territories. 12 territories will be used to attack the lucrative glaucoma market. The other six will focus on continuing to dominate the retinal laser market. As noted, these two sales strategies and approaches are much different, with retina being a "low touch" and glaucoma being a "high touch" model. In any case, IRIX, through its strategic collaboration with Topcon, will now be able to properly focus its business on both key aspects, retina and glaucoma.
The final thing to note is a statement IRIX made in its 10-Q filing: "We have contracted with a manufacturing company located in Wuhan, China for certain laser systems scheduled for release in the first half of 2021." This is important because right now this manufacturing is being done in Silicon Valley, perhaps the most expensive place in the world to produce IRIX's product. The move to Wuhan should help IRIX control its costs even further.
Risks
Although GKOS, the glaucoma eye drop manufacturers, and IRIX are not full competitors in the truest sense, since their solutions can be used simultaneously or over a glaucoma patient's lifetime, there is still competition among the various companies and solutions. Furthermore, many physicians are currently unaware of or unfamiliar with IRIX's technology, so they have ground to make up compared to competitors.
In addition, IRIX has the history of a flawed rollout previously for its glaucoma solution. While there are plenty of reasons - new management, a revamped product design, and the Topcon collaboration - to believe this time will be different, some investors, and even some physicians, may be hesitant to give IRIX a second chance.
Yet another risk is the fact that IRIX is completely changing its sales approach. While I have spoken about this overwhelmingly positively, because it is clearly needed, it does provide a scenario where IRIX could face some hiccups that could slow down their progress.
The final risk worth mentioning is the strategic collaboration with Topcon. Again, I view this situation in an overwhelmingly positive light because of the many benefits to both companies. Still, you do have the dynamics of a large company (Topcon) and a small company (IRIX), as well as different cultural norms (Topcon being Japanese and IRIX being American) at play. So although I have no real concern about these dynamics, investors should be aware of the possible risk.
Valuation
In valuing IRIX, I will separate the company into three categories: cash, retina, and glaucoma.
(1) Cash: As of the Q1 report linked above, IRIX maintained $28M of cash on hand. I am going to be extremely conservative and assume they wisely use that money to invest in sales for glaucoma, and before that business turns extremely profitable, they use up all the cash they had before the Topcon deal, even though I view this as unlikely. That means before getting to cash flow neutral (remember, they only burned $1M amidst the pandemic), they end up with around $20M in cash on hand. I will, of course, value that as $20M towards IRIX's market cap.
(2) Retina: Together with Topcon now, IRIX should be at about $40M in retina sales annually. Q1 results, which have less than a month of Topcon sales factored in, and also include some Covid headwinds as the virus saw a resurgence throughout the first half of Q1 2021, were nonetheless nearly $27M on an annual run rate. When you factor in these considerations, $40M is a fair number for retina. It should be a profitable business now with the advantages gained from Topcon's partnership. I value it at 1.5x sales (same as analysts covering the stock), or $60M.
(3) Glaucoma: Here is where things get interesting. GKOS is valued at 15x sales. Analysts currently value IRIX's glaucoma business at around 5x sales. That was probably right before: (a) the Topcon deal; and (b) the new device design and the recent record uptick in probe sales, indicating an early and quick adoption and use of IRIX's revamped product. I want to be conservative, but 5x sales seem too little now. I'm going to take it well below GKOS and say 7.5x sales, with the possibility that something like 15x sales could eventually be in the cards if IRIX starts seeing significant growth as they scale. Keep in mind, glaucoma is a high margin, recurring revenue (razor/razor blade) model. Proforma glaucoma for IRIX + Topcon was $13M in 2019. In Q1, with pandemic headwinds early in the quarter, IRIX was at a $13.4. At 7.5x sales you are at $100.5M for glaucoma.
Total Market Cap Valuation: You have (1) $20M cash, (2) $60M retina, (3) $100M glaucoma. In total, a $180M market cap, which translates to $11.50/share. Again, to be clear, I believe IRIX's current price should be $11.50/share. Such a move would lead to immediate returns of 50%. But IRIX has a ton of room to run as they are really just getting started on the glaucoma side. Let me provide one example.
Let's say that IRIX glaucoma sales grow by 50% over the next year. That certainly seems possible given all the tailwinds I mentioned above: leveraging the relationship with Topcon, establishing a separate sales team/strategy, attending in-person conferences, and beefing up their studies that prove efficacy. In this scenario, glaucoma sales would be $20M annually. Using the 7.5x sales multiple - again, much lower than GKOS - and you are valuing the glaucoma business at 150M. Adding in cash plus retina gets you to $230M market cap, or $14.70/share, a nearly 100% return from current prices. And I believe this $20M glaucoma number is attainable within the next year. Obviously, you can run the numbers for future years and see just how much more room the shares could run.
I will conclude this valuation section by noting the phenomenal situation of Topcon purchasing about 10% of IRIX at $6.18/share. Deals like this collaboration do not happen overnight. So it is likely that Topcon had been working with IRIX for months, with the share price around $2.50 or much lower. Yet, Topcon, a company that clearly knows and understands the industry, was still willing to pay $6.18/share for IRIX (and likely put at least a short-term floor on the stock at that price). Why? My belief is they saw the potential I am outlining in this article and believed even at $6.18/share, IRIX was a screaming bargain.
Summary
Based on proforma 2019 numbers and Q1 2021 actual results, I believe IRIX should be immediately worth 50% more than current prices, with a double quite possible over the next year. Additional and significant upside is quite possible if IRIX's new collaboration agreement with Topcon pays off as well as one would expect, given the nature of the agreement (i.e. that Topcon approached IRIX and paid fair market value for their shares plus the right to distribute exclusively IRIX's product). With plenty of cash now in the bank, the threat of a dilutive secondary offering is now off the table and IRIX has committed to a full sales and marketing campaign to significantly ramp its potentially lucrative glaucoma business. In short, IRIX now has a clear vision for success.