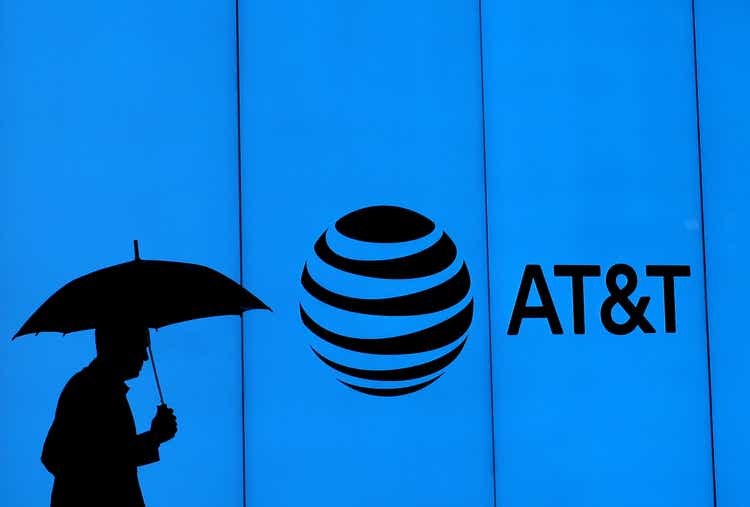 Some people don't like change, but you need to embrace change if the alternative is disaster. - Elon Musk
Written by Sam Kovacs
Introduction
Sometimes things change. You get a nice stable cash cow of a business which is paying a big fat dividend, and out of nowhere, sweeps in a big M&A deal which presents a new paradigm.
While the deal might be good for some, AT&T might not serve its purpose for others anymore, namely dividend investors, who would be well served to embrace the quote of Tesla's (TSLA) CEO highlighted above.
AT&T (NYSE:T) is divesting its WarnerMedia division and assets in a deal with Discovery (DISCA) (DISCB), which will lead to a new media titan to fight the streaming war against the likes of Netflix (NFLX) and Disney (DIS).
Some say the deal was unavoidable and allows the company to become a pureplay phone and internet company again, while significantly reducing its debt burden.
Either way, it's happening.
As dividend investors, the news only seems material to us because of the incoming dividend cut.
This article will summarize what to expect when the transaction goes through, and what to do with your shares.
What to expect
It is expected that the new AT&T will generate $20bn of cashflow and that 40% of this will be paid as a dividend.
Using fellow SA author Gary Gambino's math (why redo it when his is correct?):
The dividend will drop from $0.52 to $0.29, a 44% cut.
The media shares could be worth $7.5 per T share.
The price of T would drop after the deal by that much.
Of course these numbers are theoretical, but they give a good ball park range of what is going to happen.
So if the price stays around $32, each share of the media company could buy 0.3 shares of AT&T.
This means that you could sell them and end up with 1.3 shares of AT&T which pay $0.377 in dividends ($0.29 *1.3). This would still be a 27% cut from the current income levels, and implies a forward yield of 4.7% on your money, should you go down this path.
Remember why you bought the shares
One advantage active investors like us have over buy and holders, is that we are equipped with some tools to think about whether a stock should be sold or not.
Effectively we go through a quick list of steps to determine whether the stock should be sold or kept.
The first step involves remembering why we bought the stock.
As dividend investors, the obvious answer is: income.
Ok, great, but income for when?
If you're retired and living off your current income and needed your T position to pay its full dividend to cover your living expenses, then the answer is now. Here the decision is easy: you don't want a 27% haircut on your income, so sell your shares and buy something which will replace your need for income.
If you're retiring in 10 years, 20 years, or 30 years, your horizon is quite different, and your need for income will also be affected by growth.
We'll illustrate this with a few examples, to help you think about the decision.
We'll be assuming AT&T resumes dividend growth at the rate of 2% per annum after the dividend cut, which is the rate of growth it averaged for a decade before stalling the dividend increases, and in line with its main competitor Verizon's (VZ) dividend yield.
If you invest $10,000 in T after the dividend cut, and the dividends grew at 2% for 10 years, then assuming you got to reinvest at a yield of 4.7%, then in year 10 you'd expect to receive about $863 in dividends, of which $290 would have come from the dividend reinvestments.

Source: Dividend Freedom Tribe.
Then the income would continue to increase 2% per annum as you no longer reinvest the dividends. The chart below shows what that would look like, projected over 20 years.

Source: Dividend Freedom Tribe
Now let's compare to a stock which has a significantly different yield and growth profile: Best Buy (BBY).
Best Buy is a terrific stock, currently in our portfolios and on our "watch/hold list".
Over 10 years, BBY's dividend potential of a similar $10,000 investment would be $739 in year 10, of which $137 would be from dividend reinvestments at the current 2.3% yield.

Source: Dividend Freedom Tribe.
At first you'd think that if you had a 10 year horizon, then T would be the better pick.
And if you really need that level of income in year 2031, then that would likely be true.
But then as you stop reinvesting, and the dividend continues growing at 10% per annum, it only takes a couple more years for the fast growing dividend to fully eclipse the higher yielding alternative.

Source: Dividend Freedom Tribe.
This is why we always tell our members at the Dividend Freedom Tribe to go with the lowest yielding / highest growth alternative that they can afford to pursue.
A 4.7% yielding stock with 2% dividend growth potential is in that lukewarm area in terms of dividend potential, which is not bad by any means, but certainly isn't great.
While this hypothetical T would still pass our test as a good income opportunity, it would not qualify as a great income opportunity.
The other problem with this thesis, is that AT&T has spent less than 20% of the past decade yielding 4.7% or less.

Source: Dividend Freedom Tribe
Whenever the price in the MAD Chart above was in the red area, then T was yielding less than 5.12%.
As you can see, these periods were short-lived, even when the stock was growing at its 2% per annum rate.
This suggests potential for 10% declines and sub $30 prices for AT&T, and that's before we take out the $7.5 media piece.
Conclusion
If you're reading this and thinking the case for T for income investors went from being a steady cash generating high yielding giant to a stock where you only think "meh" (quite like VZ), then you're right.
The income potential for the new AT&T in year 10 it would be ok, even good on many of our standards, but it's 50% lower than it could have been, had the dividend remained flat, and that is quite uninspiring when we consider that a lot of these numbers are hypothetical and we're not sure what the exact deal would look like.
We'll be selling half of our position in AT&T in our portfolios and in the model portfolios, and will decide what to do with the remaining portion once more information is available.