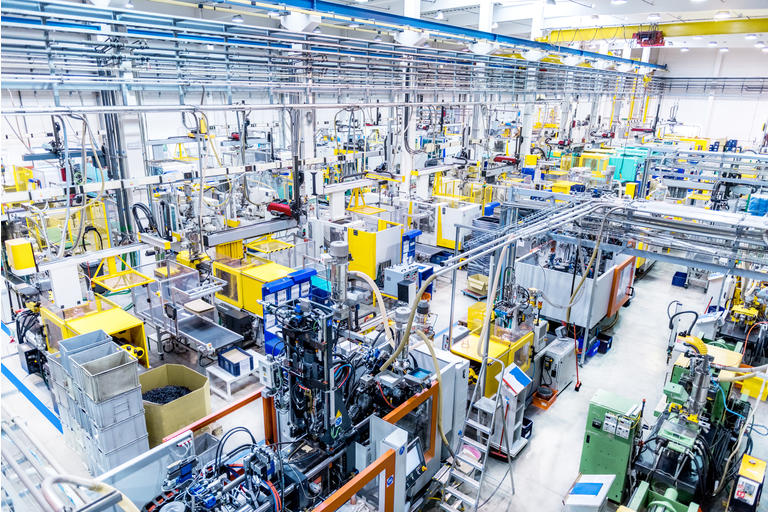 The outlook for contract electronics manufacturing services provider Kimball Electronics (NASDAQ:KE) is now bullish after having gone to neutral in February from bullish in late November. This return to a bullish outlook is based on the combination of more attractive valuation and improved operating performance.
The initial move to neutral from bullish was driven by the expansion of valuation multiples caused by share performance outpacing the improvement in both trailing twelve month results and consensus estimates.
The present reversal back to a bullish outlook is due primarily to weakness in the share price since mid-February, despite improved TTM results, especially cash flow, and modestly higher consensus 2021 and 2022 EPS estimates.
While the effects of COVID-19 continued to weigh on revenue growth, Kimball was able to meet its profit margin target in the most recent quarter. At the recent price of around $22, Kimball shares trade at TTM multiples that are at the high end of the historical range, compared to well above the norm in February, while forward multiples are more than 10% below where they were when the previous outlook was published.
Q321 Results
Revenue has been impacted adversely by the COVID-19 pandemic over the past 5 quarters with the most recent quarter the first to provide a comparison to a previous year quarter with the effects of Covid but, without the benefit of prior acquisitions.
Revenue for Q321 (ended 3/31/21) increased 5.6% year over year, driven by increases in the automotive, industrial, and public safety segments. These revenue gains were offset by weakness in the medical segment.
Although revenue increased y/y, it declined by 3.2% sequentially because weak Q320 (ended 3/31/20) results made for an easier comparison this year. Q320 revenue weakness was the result of the onset of the pandemic last spring.

Revenue in the automotive segment (45% of revenue) was up about 12% y/y, driven by the ramp up of programs including fully electric vehicles. In the industrial segment (22% of revenue) y/y revenue was up about 5% due to strength in climate control products, automation tests, and inspection sales, offset by weak demand for smart metering products.
New programs drove a 9% y/y increase in revenue in the public safety segment (4% of revenue). Finally, the medical segment (28% of revenue) saw revenue decline by about 9% due to the reduction of COVID-19 related revenue which inflated Q320 sales in the segment.
Gross margin was up about 150 bps in Q321 to 8.4% but again the sequential results were less encouraging. Sequentially, gross margin declined about 90 bps from 9.3% in Q221 (ended 12/31/20) which was 260 bps above the prior year margin.
The company pointed to a shift in the automotive segment to 'more mature and larger programs' and favorable foreign currency rates partially offset by higher profit sharing bonus expense as the causes of the improved y/y gross margin.
Like gross margin, operating margin benefited from a weak prior year result which boosted the y/y comparison, but sequentially Q321 results lagged Q221. Specifically, operating margin was up 130 bps y/y to 4.6% in Q321. This increase was due only to the improved gross margin as operating expense as a % of revenue increased 80 bps y/y to 3.7%. Sequentially, operating margin was down about 70 bps from 5.3% in Q221. Likewise the 130 bps improvement in y/y operating margin in Q321 trailed the 230 bps improvement in operating margin in Q221.

While revenue was challenged and profit margins were not as robust as the previous quarter, Kimball managed its working capital effectively to continue to generate solid cash flow in Q321.
Operating cash flow ('OCF') increased as a % of revenue to 10.2% in Q321 from 4.1% in the prior year period due primarily to the increase of cash generated by the net changes in accounts receivable, inventory, and accounts payable. Of the three components of working capital, A/R provided the most cash flow.
The net collection of A/R generated $19.5M of cash flow in Q321 compared to just $2.2M in Q320. A/P generated $8.5M of cash flow compared to an outflow of $4.1M in the prior year quarter. Inventory was the working capital item which actually was a drag on OCF in Q321, when it used $8.8M of cash compared to generating $3.2M in Q320.
In total, working capital generated $19.2M of the $31.5M net OCF in Q321, compared to just $1.3M of the $12M net OCF in Q320.
Metrics, Trends and Targets
Kimball has set a long term organic revenue growth target of 8%. For the first three quarters of 2021 revenue has grown by just 5.3% y/y and, despite not being seasonal, revenue has declined sequentially in the last 2 quarters. It seems unlikely then that revenue growth in Q421 (ended 6/30/21) will be strong enough to bring the full year to the 8% target.
Specifically, to reach 8% annual organic growth for 2021, Q4 revenue will have to reach $334.1M which would be 16.7% y/y growth from Q420 (ended 6/30/20) and 7.7% sequential growth from Q321. For an equal comparison, note that the revenue figures presented include revenue from acquisitions of which there was none in either fiscal 2021 YTD or fiscal 2020.
In terms of profitability, the company targets a long term operating income margin of 4.5%, adjusted for non-cash changes in the fair value of the supplemental employee retirement plan liability (aka 'SERP'). Kimball has achieved or exceeded the target for each of the last three quarters after 5 consecutive quarters of lagging results.
In aggregate, the operating margin for the first three quarters of 2021 has been 5.1%, and since there is no meaningful seasonality to the business, the company would have to suffer a significant profitability shortfall in Q421 to miss the annual target of 4.5%.
Multiples
At around $22/share, Kimball trades at a TTM multiple of 13.6x ($22.0/$1.62) compared to 16.8x ($24.5/$1.46) previously. This relative improvement brings the multiple back to the higher end of the historical TTM PE range of 10x-14x.
The 19% contraction in the TTM PE (13.6x/16.8x) was equally a product of improved TTM EPS (up 11%) and lower share price (down 10%) which is more favorable than a reduction in the multiple caused by the share price falling by more than declining EPS.
Consensus 2021 (up 1.5%) and 2022 (up 1.1%) full year EPS have remained essentially flat since the previous assessment thus the forward multiples have contracted, but to a lesser degree than the TTM multiple.
Specifically, consensus 2021 EPS was increased from $2.05 to $2.08, presently, while 2022 EPS estimates have risen to $1.86 from $1.84 at the time of the previous article. As a result, the 2021 multiple has shrunk almost 12% to 10.6x from 12.0x while the 2022 multiple has shrunk just over 11% from 13.3x to 11.8x, currently.

The Takeaway
Kimball's Q321 results were a mixed bag with revenue up y/y but down sequentially as strength in the automotive, industrial, and public safety segments was offset by a large decline in the medical business, the company's 2nd largest segment.
The movement in these segments is largely due to the effects of COVID-19 which is now abating and future results will provide more clear comparisons. Throughout the pandemic, even though organic revenue was challenged, the company was able to maintain its profitability and cash flow which has driven steadily improving consensus EPS estimates since the low point last May.
The resumption of the bullish outlook is due primarily to weak share price action in conjunction with improved TTM EPS and cash flow results, and modestly higher consensus 2021 and 2022 estimates.