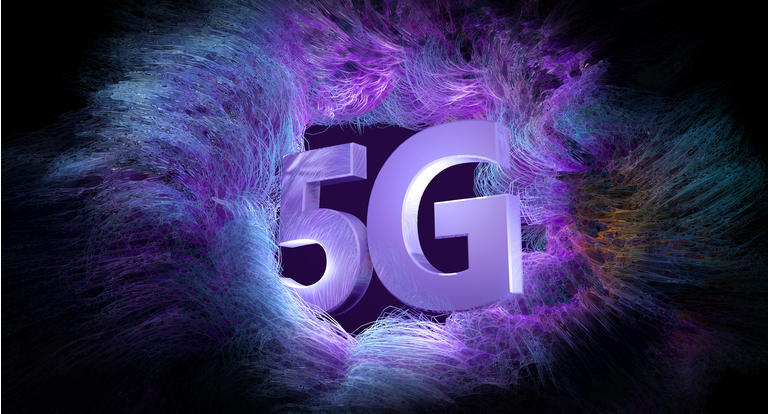 This article first appeared on Trend Investing on April 20, 2021, but has been updated for this article.
For a background on the 5G sector investors can read my past articles:
A brief update on the 5G boom
5G is the fifth generation of mobile (wireless) internet connectivity. 5G is 10-100x faster than 4G. 5G is a boom for data driven applications such as video streaming, Augmented Reality [AR]/ Virtual reality [VR], the Internet of Things [IoT], smart cities, Artificial Intelligence [AI] and cloud computing (leading to subscription businesses opportunities under the Software as a Service ("SaaS") or other revenue models).
The 5G rollout has steadily progressed the past 2-3 years and is now in ~61 countries and 1,336 cities (a 350% YoY increase) worldwide. This means roughly 1/3 of global countries now have 5G, with 2/3's still to follow. Added to this will be huge expansion within countries. This means we still have perhaps 5 years of 5G global rollout to go before it is complete. At that point we can assume there will be a 6G network to follow.
The U.S. 5G rollout continues as major cities lead the way. Verizon Communications (VZ) 5G coverage is shown below. Other top tier carriers such as AT&T (T) and T-Mobile (TMUS) are also rapidly rolling out 5G.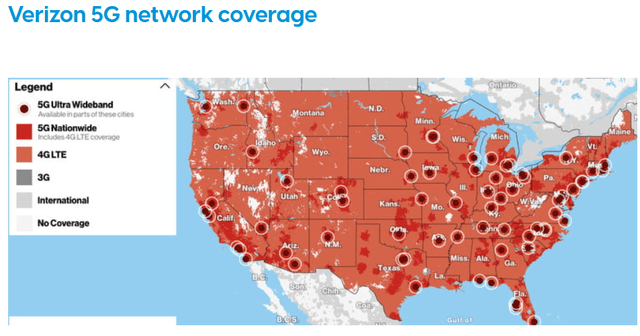 Source: Digital trends
5G Forecast
Market Research Future: The global 5G technology market size to exceed a valuation of USD 700 billion by 2025, growing at a 70.83% CAGR from 2020-2025.
The Defiance Next Gen Connectivity ETF (NYSEARCA:FIVG)

Source: Seeking Alpha
The Defiance Next Gen Connectivity ETF (FIVG) is designed to track the BlueStar 5G Communications Index. As described below, the Index is heavily focused on 5G infrastructure used in the 5G rollout.
Defiance states:
The BlueStar 5G Communications Index is a rules based index that tracks the performance of a group of US-listed stocks of global companies that are involved in the development of, or are otherwise instrumental in the rollout of 5G networks.

These securities are part of the following categories: core carrier grade networking equipment including cellular antennas and routers, mobile network operators, satellite-based communications, enhanced mobile broadband chips, new radio technology, wireless network test and optimization equipment, cloud computing equipment, software defined networking or network functions virtualization, fiber optic cables, or cell tower and/or data center real estate investment trusts...
The key to understand with the FIVG fund is that it is focused on 5G infrastructure and to a lesser degree mobile network operators ("MNO").
FIVG subsector and country breakdown (last updated as of March 31, 2021)
The fund is heavily weighted to the radio access network tech companies (40.5%), followed by mobile network operators (MNO) (13.5%). Country breakdown by primary listing is USA (77%), Netherlands (6%), and Sweden (5%) and so on.

The FIVG fund size is US$1.19b and is made up of ~76 holdings, with an expense ratio of 0.30%pa. The fund is based on the BlueStar 5G Communications Index whose components are reviewed semi-annually for eligibility, and weights are re-set according to a tiered market capitalization weighting strategy. You can read more on the methodology here.
As shown below the top holdings of the FIVG fund are mostly 5G equipment/infrastructure providers (including semiconductor manufacturers), and wireless network operators.
Top holdings (as of 20 May 2021)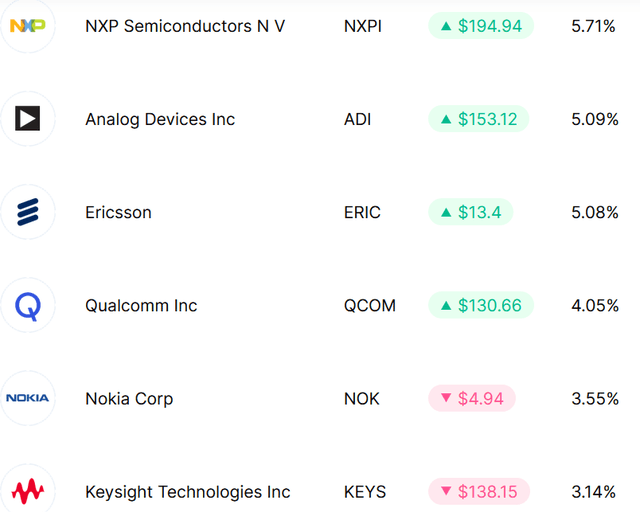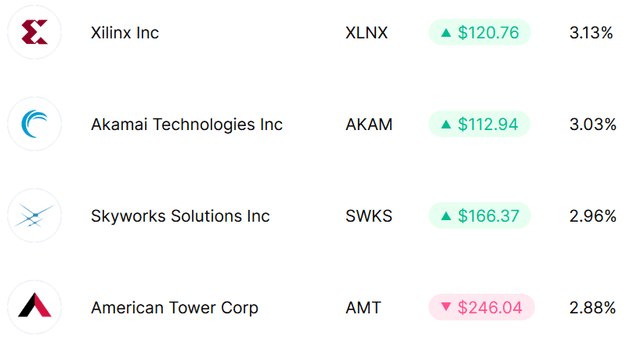 Brief details on the top holdings
NXP Semiconductors (NXPI) is a Dutch semiconductor company that provides the various network devices needed for a 5G-connected world as you can view here.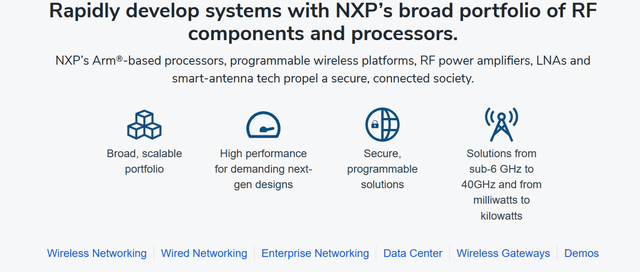 Analog Devices (ADI) is an American multinational semiconductor company specializing in data conversion, signal processing and power management technology.
Ericsson (ERIC) and Nokia (NOK) are leaders in supplying 5G infrastructure such as 5G transmitters etc.
Nokia 5G transmitter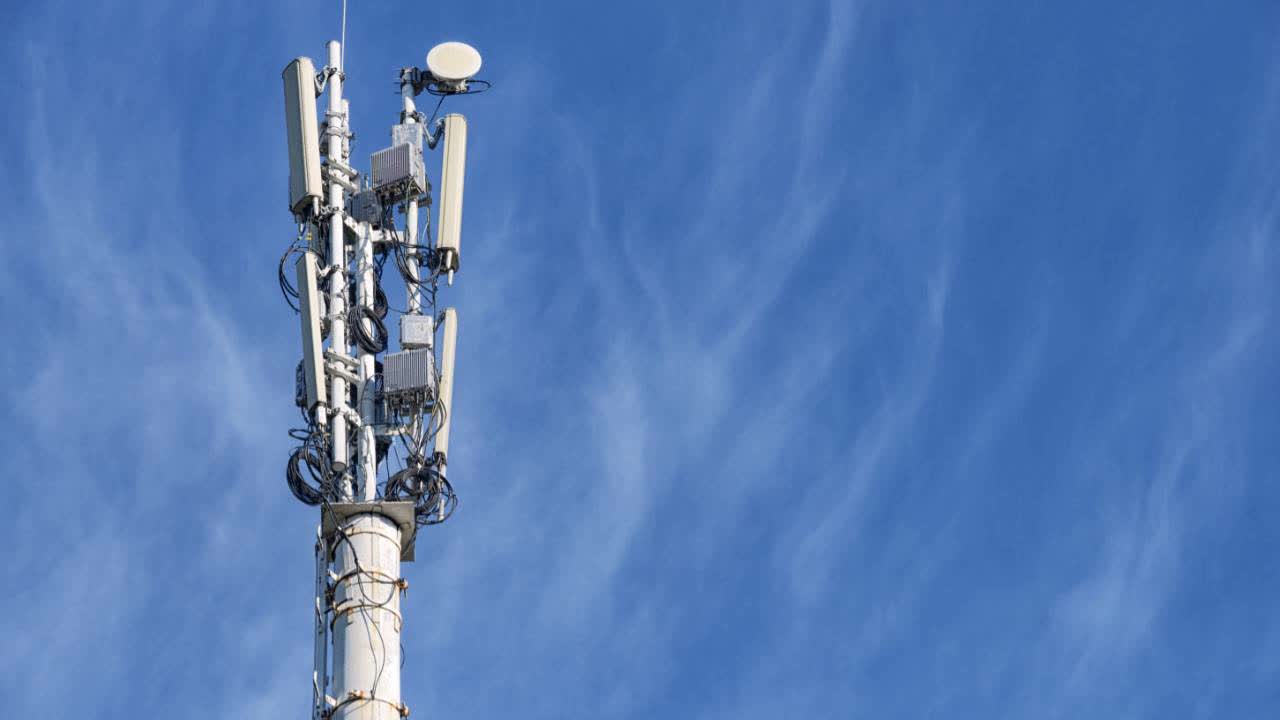 Source: Nokia
Qualcomm (QCOM) is a leading U.S. semiconductor company. Qualcomm is best known for smartphone modems and is a key 5G smartphone modem developer and producer. You can read more on Qualcomm's 5G plans here, including their Snapdragon X60 5G modem.
Qualcomm's 5G modems power the latest smartphones

Keysight Technologies Inc. (KEYS) is an American company that manufactures electronics test and measurement equipment and software.
Xilinx Inc. (XLNX) is an American technology company that is primarily a supplier of programmable logic devices (an electronic component used to build reconfigurable digital circuits).
Akamai Technologies Inc. (AKAM) is a global content delivery network, cybersecurity, and cloud service company, providing web and internet security services.
Skyworks Solutions (SWKS) is an American semiconductor company that designs and manufactures semiconductors for use in radio frequency and mobile communications systems. Skyworks makes 5G infrastructure such as 5G receiver module (antennas), filters, and 5G power amplifier modules. Skyworks is also a leader in the Internet of Things [IoT] revolution.
American Tower Corp. (AMT) is an American real estate investment trust and an owner and operator of wireless and broadcast communications infrastructure.
Valuation
YCharts shows the FIVG fund has a current weighted average PE of 29.83 and a dividend yield of 0.96%pa.
Valuation is not cheap (similar to the S&P500 PE of 31.73) but the sector looks set for very strong near term growth as the 5G rollout continues globally.
Risks
Macro-economic risks. A global slowdown may slow the 5G rollout.
Technology change.
Company risks within the ETF - Competition, supply chain issues (currently semiconductor shortages from foundries), debt, liquidity, management, and currency.
Equity market risks - The US equity market is overvalued. The FIVG fund valuation is certainly not cheap but it is in line with the current S&P500 valuation.
ETF risks - Liquidity (looks ok with average daily volume usually over 100,000), valuation to NTA's, sovereign risk (looks low), management.
Further reading
The 5G vision - 5G will enable a new era of high speed data services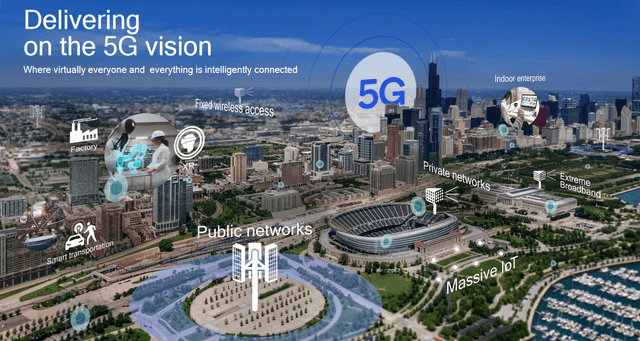 Source: Qualcomm: What is the future of 5G
Reasons to invest in FIVG

Source: FIVG
Conclusion
The case for investing in the 5G boom is very obvious. 5G is a significant trend with at least 5 years more to run. One study forecasts the global 5G CAGR to be a staggering 70.83%.
Perhaps the easiest and safest way to capture the 5G trend (rollout stage) is via a dedicated 5G ETF, such as the FIVG ETF. It should be noted that the FIVG ETF is heavily focused on the 5G infrastructure and equipment companies (all parts of the 5G supply chain) used in the 5G rollout. The fund can buy global companies but only if they are US listed. The fund is ~77% weighted to US incorporated 5G stocks.
Valuation for the FIVG ETF is not cheap (quoted PE of 29.83), however this looks reasonable given the very high growth forecast for the sector over the next 5 years.
Risks revolve around the sector forecasts growth, the FIVG fund valuation, technology change and adoption, and other macro-economic risk factors.
I rate the Defiance Next Gen Connectivity ETF as an accumulate. Cautious investors could stage the buying and accumulate more if we get a significant pullback or wait for a possible dip before buying.
As usual all comments are welcome.