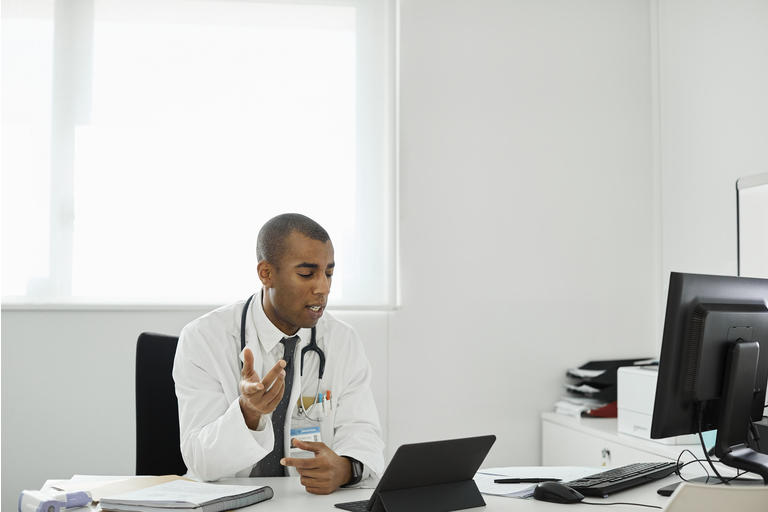 Introduction to Signify Health
Signify Health (NYSE:SGFY) is a national value-based care platform that is attempting to benefit from lower costs and higher quality service. As a new IPO, I will take time introducing the company and summarize their platform in detail, then look at the current financials. The stock is currently at its lowest price since IPO and shows no sign of lifting, so an investor can take time to consider a position in this company. As of the last twelve months, the company has seen $658 million in revenues based on their platform and this has risen rapidly from $338 million in 2018, their first full year of revenues. This 40% yearly growth rate to double their earnings is strong for a typically slow-moving industry, and may provide investors with a strong growth name outside of direct telehealth names. Signify is not a telehealth company like Teladoc (TDOC), rather, Signify has a dual focus on both home & community services, for in-home evaluation and general diagnostic/preventative services, and episodes of care services, which involves acute treatment in clinics or hospitals from time of entry to even post-care. Healthcare spending is currently at over $4 trillion per year and growing rapidly with an aging population, and across the industry, groups are looking to reduce costs while providing the best services possible. This is why a name such as Teladoc has seen such a meteoric rise over the past year, and valuations remain high across the board. However, Signify has a wide scope to their platform, and this may allow for more stable revenue and client growth when compared to solely telehealth focused platform.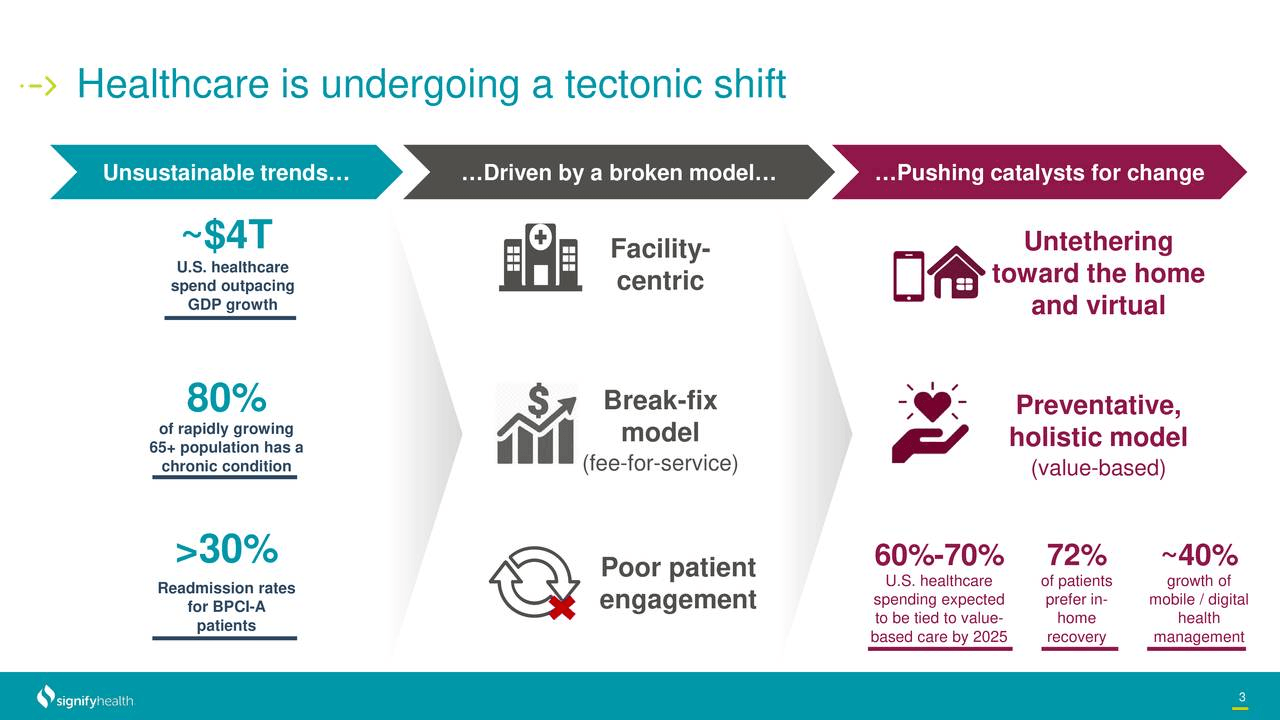 Image 1: Source. An overview of the factors that are shifting the future of the healthcare industry. Signify is looking to gain from both the increase in spending that will be required, while working to provide the services that patients care about.
Signify provides a unique niche in the healthcare world. The first important factor to note is that Signify does not directly work with patients. Instead, clients are the general healthcare system infrastructure pieces, ranging from state-run or federal medical programs, to hospitals and clinics, and to healthcare providers like Anthem (ANTM) and Humana (HUM). Then, Signify works to provide optimized and innovative platform tools for value-based programs such as Medicare Advantage plans, managed Medicaid, ACOs, and commercial health plans.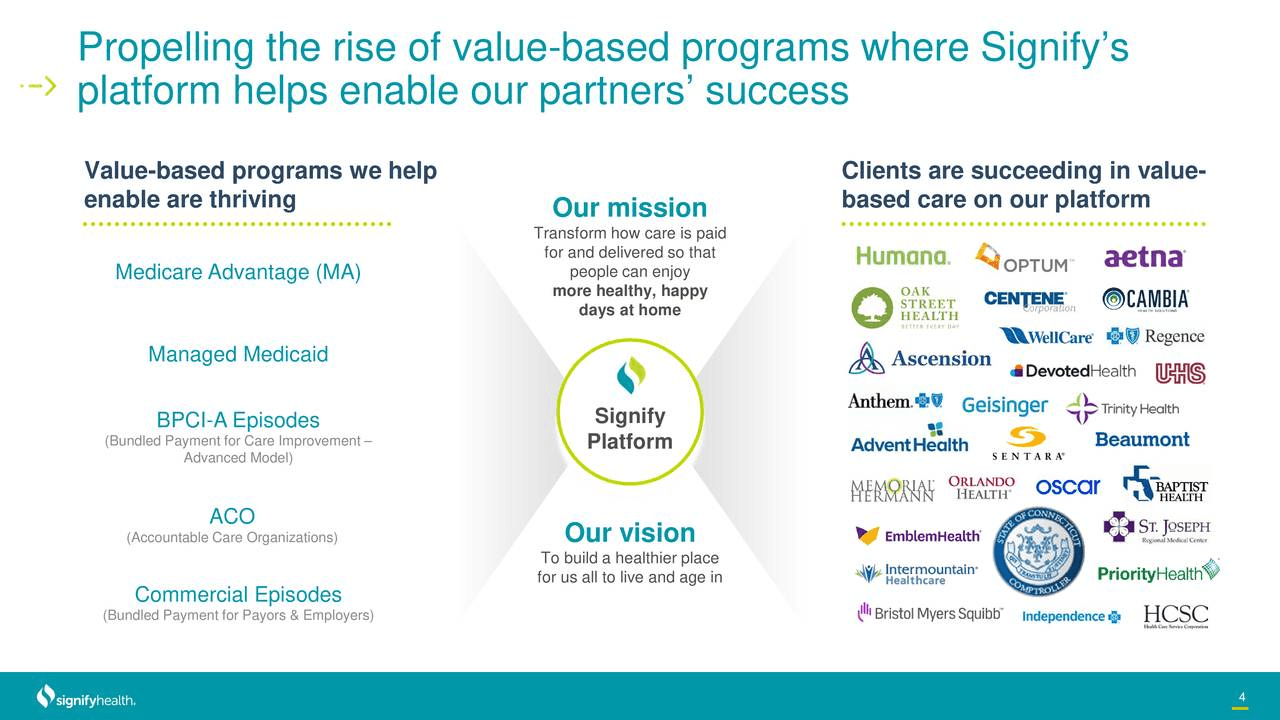 Image 2: Source. A list of the value-based programs that Signify helps support, and the clients that work with those programs. The potential market size is huge when considering the $4 trillion in yearly healthcare spending in just the US.
At this point, you may be wondering how exactly Signify can help their diverse base of clients of all different shapes and sizes. The first important tool is a suite of algorithms for data capture and analytics in order to reduce costs by having significantly reduced analysis time and increased accuracy of each analysis. Data collection and analysis is a time-consuming and difficult area of the healthcare industry, and it is a given that using algorithms will be the right choice. Signify's clients can reduce rising costs associated with these tasks by using these suites, even as the total healthcare market booms and all with a far more workable cost to the client. The data and analytical insights are then incorporated into a large-scale network of physicians across every state, community organizations, clinics and social care providers, and the healthcare providers that otherwise would be small islands of privatized care. Data processing and analytics automation is already a proven way to reduce costs and this can be seen with the success of entities such as Salesforce (CRM).
By utilizing a large interconnected network, technology actions can be used to optimize delivery of care to the patients. For example, the network can aid in the development of smart applications that are both optimized to each client, yet with the informational capacity of all. Then consumer engagement can be focused on only those who need it via coordinated outreach based on segment analysis. At the end, much like the insurance system of old, costs and risks can be spread out along a wide ecosystem in a far more optimized manner than if each client had continued working on their own. I find the Signify platform is much like the cloud based offerings of Microsoft (MSFT) or Google (GOOG), in which almost an entire new generation of businesses are able to succeed by utilizing the platform. The platform is then able to create a positive feedback loop of increased optimization leading to increased margins and customer quality of support over time.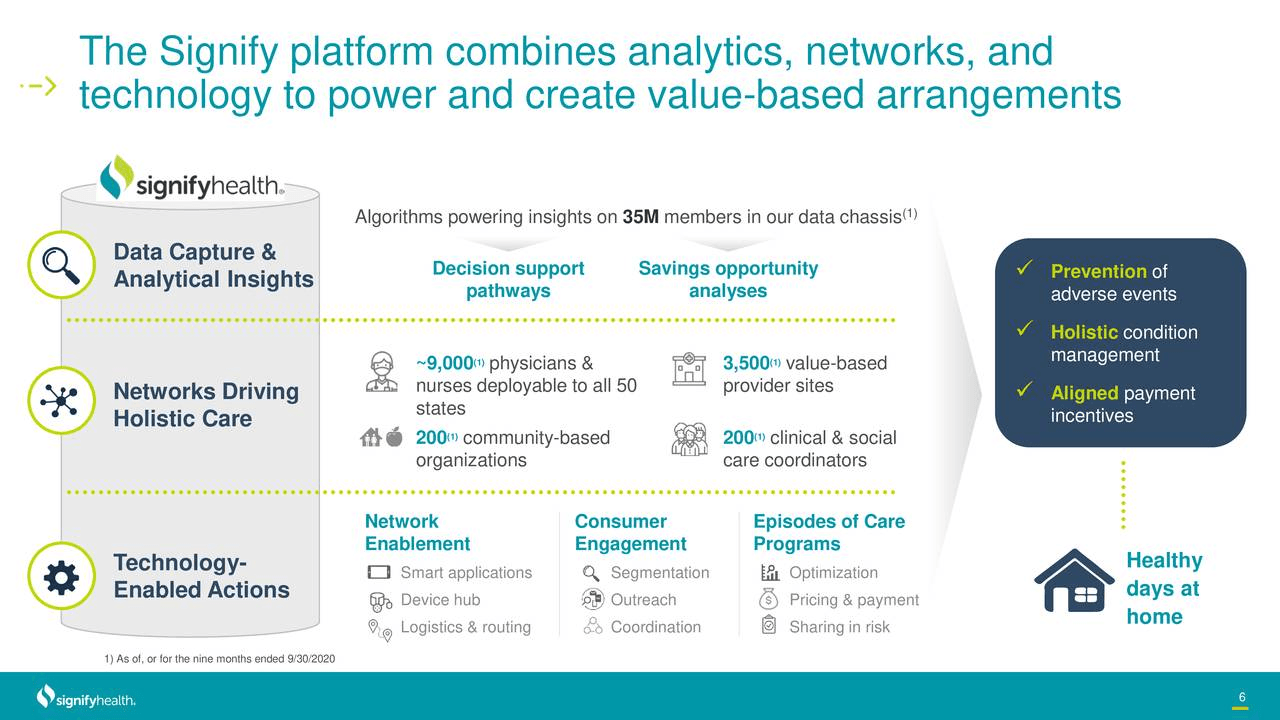 Image 3: Source. The Signify platform and three modes of innovation over the former healthcare ecosystem.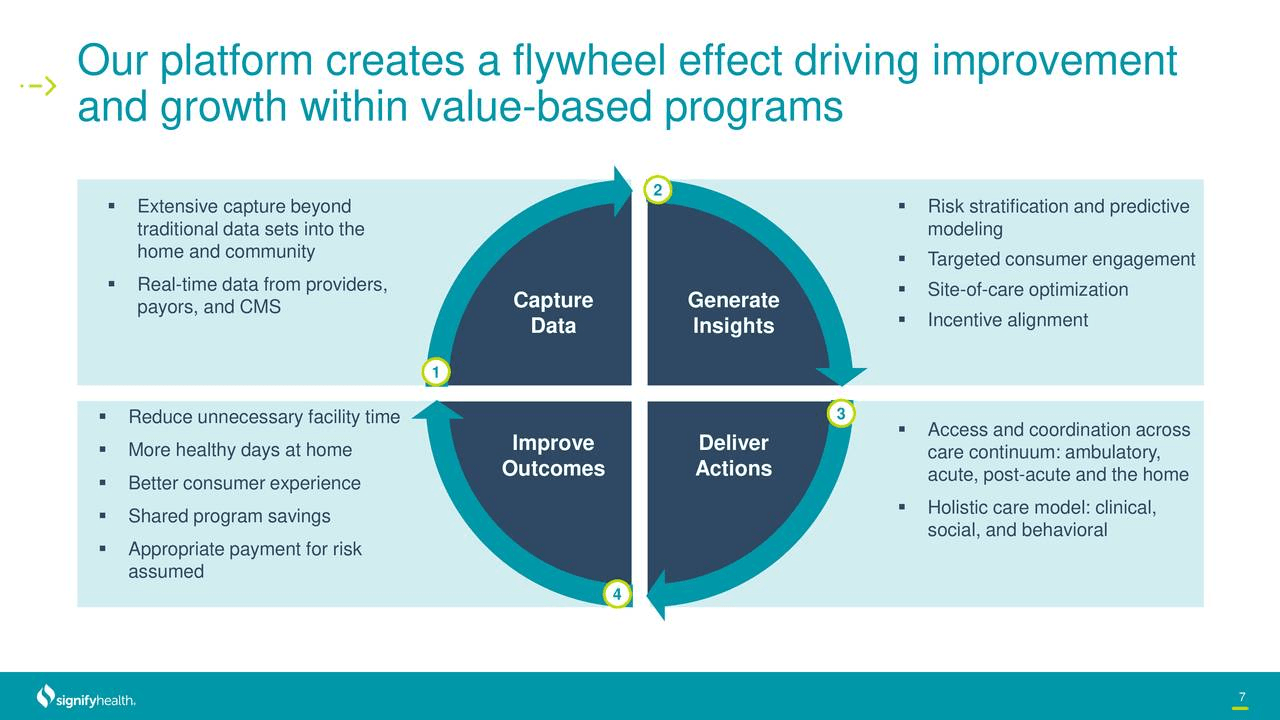 Image 4: Source. The positive feedback loop of the Signify Health platform. This loop should help keep clients retention rates high, leading to stable revenue scalability.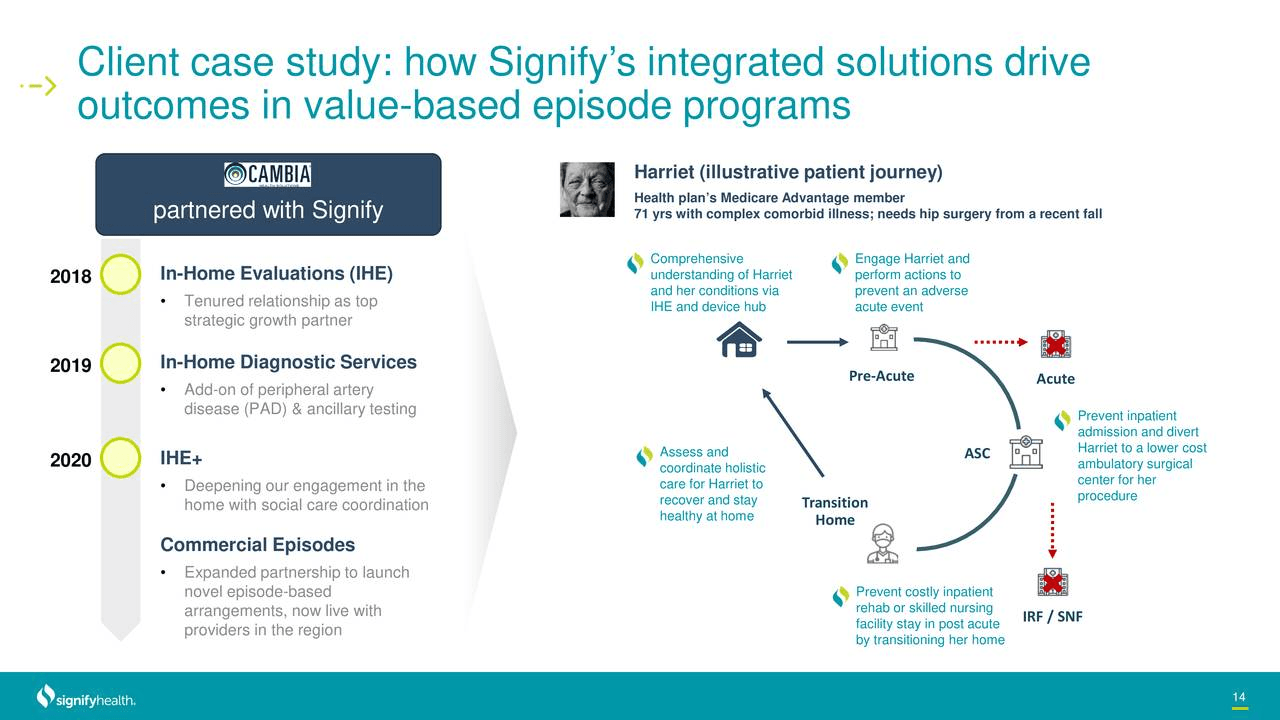 Image 5: Source. A case study of how Signify's value-based platform works.
Looking at Growth Potential and Sources of Revenues
Although Signify was established in 2017, they are already a leading figure in the Medicare Advantage sector with over 1.4 million in-home evaluations performed in 2020, with a third of these being virtual visits. This is out of the total of 79 million patients enrolled in Medicare Advantage or Medicaid Managed care programs around the country, showing the large patient market that is possible. Further, Signify oversaw $6.1 billion in spending for value-based care for 2019, which is a small part of the ~$400 billion market size seen in 2019. This value is also expected to grow significantly over the next few years until up to 60-70% of total healthcare payments are expected to be for value-based care. Taking a look at the healthcare industry as a whole, it would seem like the industry is primed and ready for even higher growth. The Biden administration seems unwilling to create state-run healthcare at the moment, so Medicare Advantage plans will continue to be utilized. Also, funding for these programs is likely to increase, allowing for more primary care coverage and utilization over the next four years. The pandemic also entrenched ideas of home-based healthcare environments and programs which will allow increased client base for Signify as the healthcare system modernizes. This is especially true with the ongoing effects of the pandemic, and the significant costs associated with dealing with the virus.
Growth is not contained just to the insurer-clinician-patient ecosystem, as Signify also have a new growth path which is the entry into the clinical trial market. With the large database being created across the network, Signify is in a position to leverage their information for research and development of drugs, and the provision of patients for trials. Thus, the company is now working with names such as Bristol Myers Squibb (BMY) and Novartis (NVS), and will be able to partner with other large pharmaceuticals or biotechs easily. While this platform may be well and good for the clients and has ample room for growth, one must also understand how revenues are created for Signify.
The current revenue model is based on both the home and community services and episodes of care services. For home and community, the source of revenues is based on per patient figures, whether through evaluations, diagnostic add-ons, or other assessments, and scales based on number of individual patients seen via their provider network. Signify is working to increase the available testing services that can be provided during a visit, as this will increase the growth rate of this sector significantly in the future. Then, when looking at the episodes of care services, if you start with hypothetical 8.5% gross savings rate across the entire industry, 3.0% goes to the payor (insurer/federal program), 1.5% goes to Signify as an administration fee, 2.0% goes to the provider (clinics/hospitals/telehealth), and the final 2.0%, or whatever is left, is an additional bonus for Signify. When combining the set 1.5% admin fee and the extra savings percentage, the final saving rate is created. These numbers are more free flowing than the home and community services line of revenues, but is scaled based on the potential savings rate and spending by each client. 2020 saw a gross savings rate of 7.3% on a $5.2 billion dollar program size, and so the possible savings rate for Signify is 2.3%. This is a strong revenue model as it provides incentive to all parties involved to perform their work at an efficient rate in order to maximize these savings and bonuses. Now, I will look at the financials to see whether these revenues are being realized.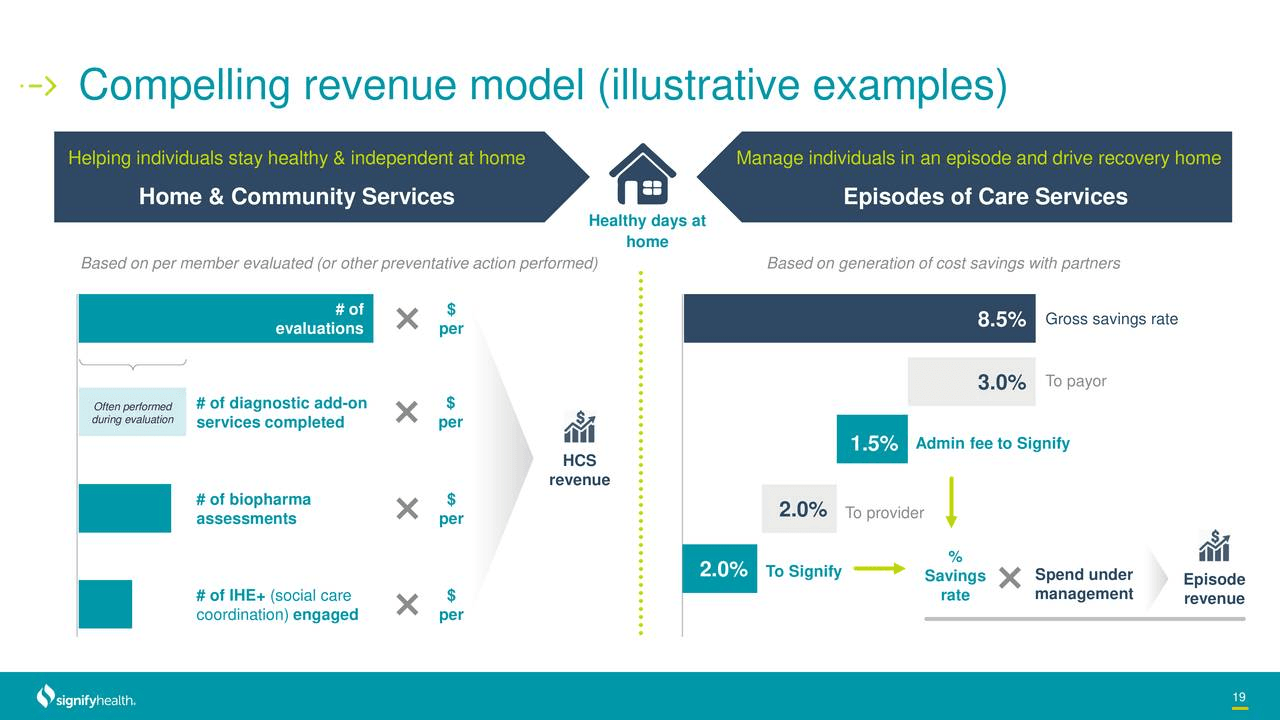 Image 6: Source. Summary of the revenue model. Note that the total gross savings rate in 2020 was 7.3%.
Financial Summary
As shown in image 7 below, revenues have been growing strong over the past two years, and are expected to continue into the full year of 2021. The corresponding 22% revenue growth rate is bolstered by an even higher 29% Adj EBITDA rate that should allow for positive net income and cash flows within a short period. Revenue growth is predominately being driven by the 25% yearly increase in home evaluations, although total revenue per evaluation fell due to the pandemic. Additionally, due to the pandemic, the program size of the ECS segment is reduced by a nearly $1 billion overall, but the positive reinforcing cost-saving nature of the platform has allowed for 28% increase in total revenues as the savings rate increases. I find this to be a strong bullish factor to look at if considering this stock long-term. Even though the pandemic reduced spending as limited amounts of patients are given primary care due to social distancing guidelines and stay at home orders, the company has used their platform leverage to continue optimizing total savings.
The first quarter of 2021 continued the pattern of strong performance, and even beat revenue expectations. EPS continues to be a sore point for the company, but the recent IPO has raised significant funds in order to pay off all debt, and create a positive cash balance. Further, as evident with the fast-growing savings rate, profit margins across the board have seen above average growth. As of the most recent quarter, Signify's revenue and EBITDA growth rates are 21.68 and 15.6% YoY, respectively, while the expected EPS over the next 3-5 years is over 100%. I expect as the healthcare system normalizes and a rise in primary care is seen, SGFY will see positive net income. Due to the IPO in February, SGFY was able to raise over $600 million in cash, and now have a total cash stockpile of $756 million. This is above the amount of long-term debt by 2x, leading to a net debt balance of negative $355 million. This puts the company in a very strong position as they have seen only a maximum net income loss of $28 million each year, and so will be able to not increase debt levels at the moment. Thus, I consider that Signify is in a quite strong financial position, and has limited risk to shareholders in this regard.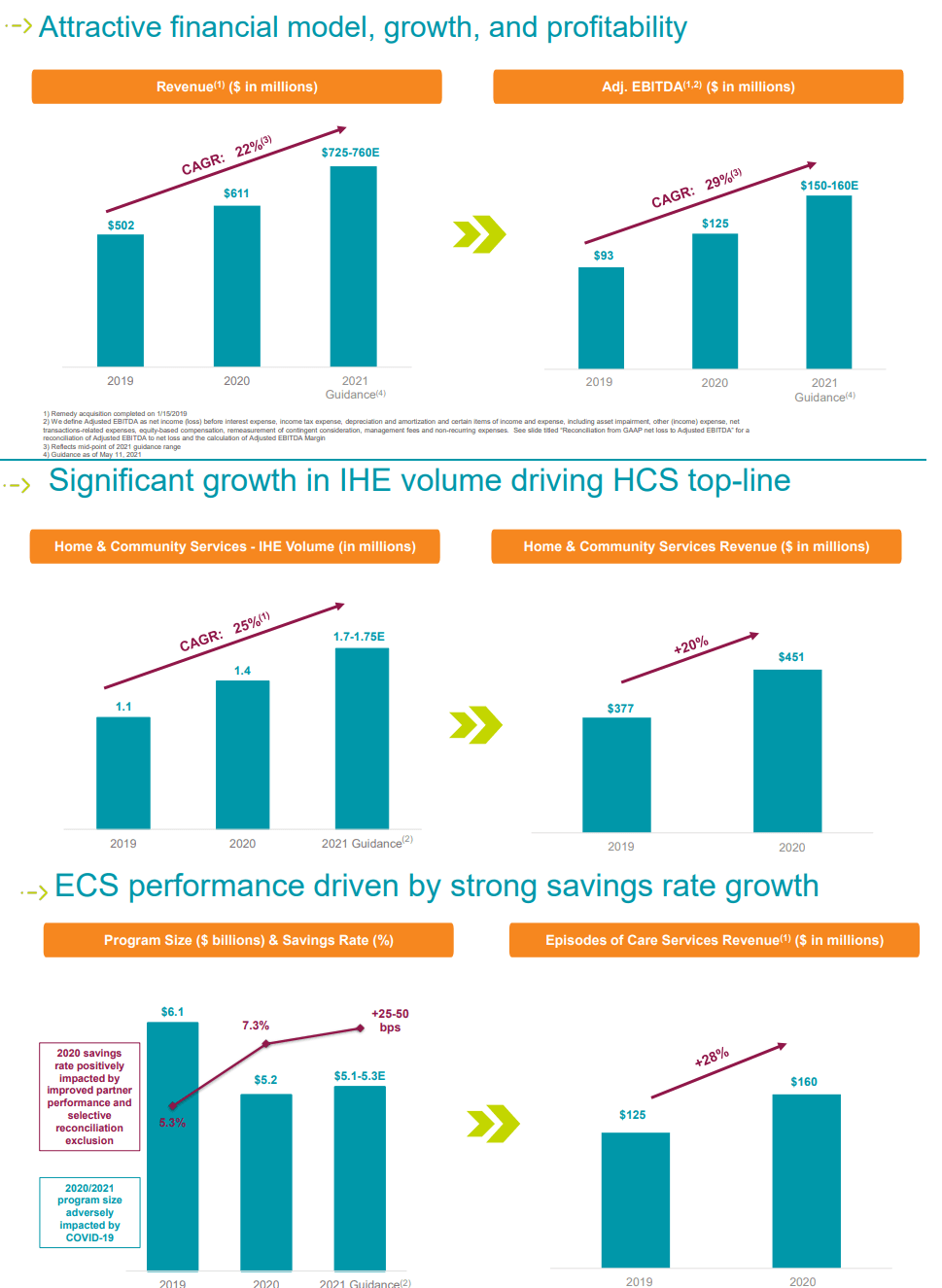 Image 7: Source. Summary of revenue growth due to growing HCS and ECS segments.
Comparisons
The healthcare system has seen a glut of innovative providers appear over the past few years, and so it is necessary to find comparisons between some of Signify's competition. The major competitor Signify is Change Healthcare (CHNG), yet, this company is currently in the process of being acquired and will combine with UnitedHealth (UNH). One competitor that is in high focus over the past year is Teladoc. While Teladoc may seem to be showing large growth over the past year, that is due to the acquisition of Livongo coming into play. Also, Teladoc is heavily focused on only providing the pathway for virtual doctor visits, Signify is far more diversified in their potential sources of revenues. Signify is able to benefit from both the growth of virtual and in-person evaluations. That allows Signify with excess revenues associated with sampling and other diagnostics that can be performed in person. When considering the Livongo platform as well, I find that Teladoc sees retail risk as they are acutely focused on direct to patient relationships, rather than integration into the broader healthcare system infrastructure.
Other competitors to Signify include Accolade (ACCD) and 1Life (ONEM), both of which are focused on the provision of virtual or personalized healthcare platforms, and could fall under Signify's client list as providers. To be specific, Accolade's philosophy seems more towards providing companies with comprehensive consultation and guidance for a range of platforms rather than creating the infrastructure like Signify does. ONEM, meanwhile, is a diversified provider of both virtual and in-person healthcare services, and needs to be signed up for either as an individual through personal insurance or through your employer. Each stock is seeing similar growth rates of around 30% over the past few years, and Signify has the best profit margins overall. Essentially, I find that these new IPOs each have their own niche in the sector, and may also serve as complementary investments in that regard. However, to further show how Signify is currently the better choice in the sector, I will need to look at current valuations of each stock.
As seen in Chart 1 below, Signify is the winner of the value battle between these stocks. Signify is the only stock among the four to have positive EBITDA margins and has low P/S and P/B ratios compared to their peers. While some may state that this low valuation is due to slower growth compared to the other names, the margin by which Signify is lower in valuation far outweighs the difference in growth. Further, when considering the platform that Signify provides, I find that Signify is undervalued compared to the peers. Although, all companies are exhibiting strong downward trends, and even Signify is not seeing a technical sign of bottoming out.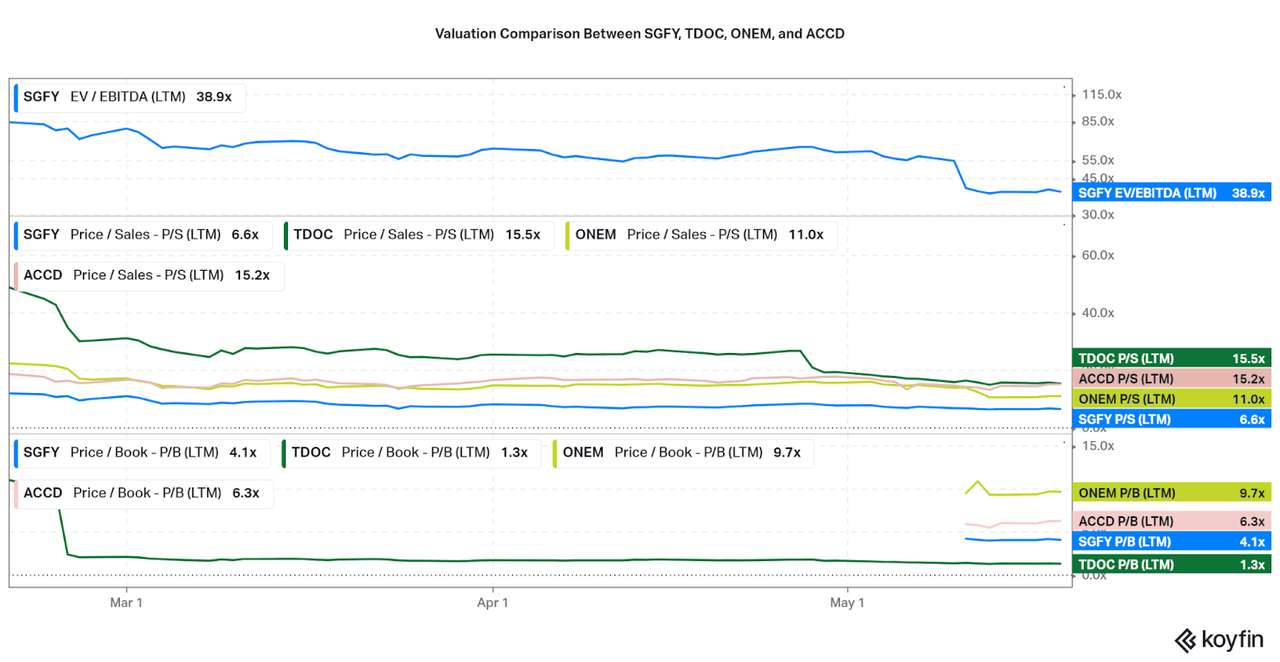 Chart 1: This chart compares three value metrics between the four major competitors I addressed in the article.
Conclusion
When considering the stable growth over the past three years, positive healthcare industry climate, and strong financial state, I find that Signify is a solid buy for a long-term growth portfolio. Their platform that forms strong bonds between providers, payors, patients, and even researchers, allows for two diversified sources of revenue and reduced overall risk. Additionally, the company is already proving their abilities by having a steadily increasing gross savings rate, and their incorporation into the ecosystem will allow for a positive feedback cycle of growth. Therefore, I recommend this stock as the best risk-adjusted choice for the innovative healthcare provisioning industry, at least for the short-term to intermediate term as prices sort themselves out across the market. Be in no rush to initiate a position and take time to monitor how the market plays out over the next few weeks as the price begins to steady out. However, looking out over the next decade or so, I am sure that these current prices will be long left behind.
Thank you for reading and let me know with you agree or disagree below.