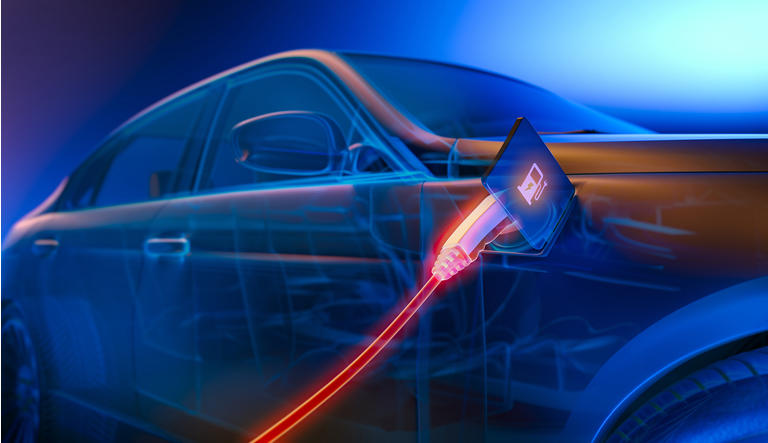 While Fisker (NYSE:FSR) is a promising EV startup, several risks make its stock an unattractive investment at this stage. On top of the company's inability to release its flagship vehicle in the foreseeable future, Fisker also competes in a ruthless environment, which will make it harder for it to succeed in the EV industry in the near term. In addition, since the company is not expecting to make any revenues from selling cars this year, we believe that buying its stock at this stage is a gambling endeavor, as there's also no guarantee that Fisker will be able to become profitable and create additional shareholder value after its first car is released in late 2022.
Lots of Challenges Ahead
Fisker is an EV company led by Henrik Fisker, who in the past was an owner of another company called Fisker Automotive, which was producing Karma electric vehicles. Fisker Automotive announced bankruptcy in 2012 due to problems with constant recalls, as it was struggling to deal with battery issues, and later the business was sold to Chinese investors, who renamed it to Karma Automotive, while Henrik Fisker retained the Fisker name rights. In late October of 2020, Fisker completed a reverse merger with a SPAC called Spartan Energy Acquisition Corporation and became a public company itself. By 2025, Fisker aims to have a four-vehicle EV portfolio. While its stock managed to aggressively appreciate earlier this year, Fisker lost most of its gains in the recent market selloff and currently trades close to its all-time low.

Chart: Seeking Alpha
The biggest downside of Fisker is that it has been five years in the business, but to this day it hasn't released a single car. The company believes that it will be able to release its flagship EV called Ocean only in late 2022, so investors shouldn't expect any revenues from selling cars this year. In addition, the street believes that Fisker's FY22 revenue will be only $417 million and the company's shareholders need to wait for more than a year to find out whether Fisker has a fighting chance to compete in the EV space. Despite this, its stock already trades at a market cap of nearly $4 billion.
The recent Q1 results showed that Fisker burns a significant amount of cash each quarter, so there's also a risk that despite having $985 million in cash reserves, the company might be required to raise additional capital later on when it begins to scale its operations next year. From January to March alone Fisker's net loss was $176.8 million, while its GAAP EPS was -$0.63, below the street estimates by $0.46.
Fisker's flagship car will be an electric SUV called Ocean. Its base price without federal tax credit should be $37,500 and last year the company announced that it will outsource the manufacturing process of the car to the Austrian manufacturer Magna Steyer, which will receive a 6% stake in Fisker. This is good news since Fisker is able to minimize any manufacturing-related risks, as it will not be required to build a facility from scratch to build a car, and its partners will be able to help it to source valuable materials for Ocean.
The problem is that the first Ocean is scheduled to be released in Q4 2022, and the company currently has less than 20,000 reservations for it. What's even worse is that those reservations are fully refundable, so in the end, the actual deliveries could be lower than the current reservations, like it's going to be the case with its rival Lordstown (RIDE). In addition, some of its potential customers are going to be growing ride-hailing and car-sharing European startups like Viggo and Onto, which might change their minds and order EVs from Fisker's competitors in order to quickly increase their fleets and not wait more than a year for the first delivery. On top of that, Fisker also plans to develop another EV in partnership with Foxconn (OTCPK:FXCOF), but its production is scheduled only for Q4 2023.
Our major concern with this strategy is that due to the late timing there's a risk that Fisker's EVs will come into the saturated market full of competitors. Unlike Tesla (TSLA), which had more than a decade of free time to develop and test its EVs without major competition, Fisker will be competing with hundreds of other similar startups that are going to compete for the same customer. On top of that, as the world goes carbon-neutral, legacy automakers are also ready to join the EV field and are already making significant progress in achieving their electrification goals. Volkswagen (OTCPK:VWAGY) alone has been aggressively retooling its factories and creating strategic joint ventures with its Chinese counterparts in order to capture a significant market share of the EV market. As a result, the German-based conglomerate is already on track to release 75 different electric vehicles by the end of the current decade. In addition, once Tesla finishes its Berlin Gigafactory this year and releases a $25,000 car next year, it will be significantly harder for new entrants to succeed in the business. Also, we should not forget that China is the biggest EV market and it already has several dominant manufacturers such as XPeng (XPEV), NIO (NIO), Li Auto (LI), and others, who already began to deliver their cars to local consumers last year and are currently aggressively scaling their production in the region. Considering that Fisker has no plans to enter the biggest EV market around the globe, its upside is going to be limited.
Considering all of this, we believe that Fisker will need to execute flawlessly on all of its promises in order to justify its valuation and drive growth. However, even if the company manages to have a successful launch, there's no guarantee that it will be able to become a meaningful player in the EV market in the long run. We should not forget that it competes in a capital-intensive business and a competitive landscape with hundreds of other EV startups. As a result, this will prevent it from significantly improving its margins at the beginning. On top of that, Fisker has no brand recognition, there's nothing that differentiates it against others, it's not going to make any money anytime soon, and as a result, its stock will likely continue to be very volatile in the foreseeable future until it starts to actually deliver vehicles to customers. For that reason, we believe that exposing your portfolio to Fisker at this stage is not a good idea, since there are already more than enough public EV companies that have established a strong foothold in the industry and are driving sales every quarter.