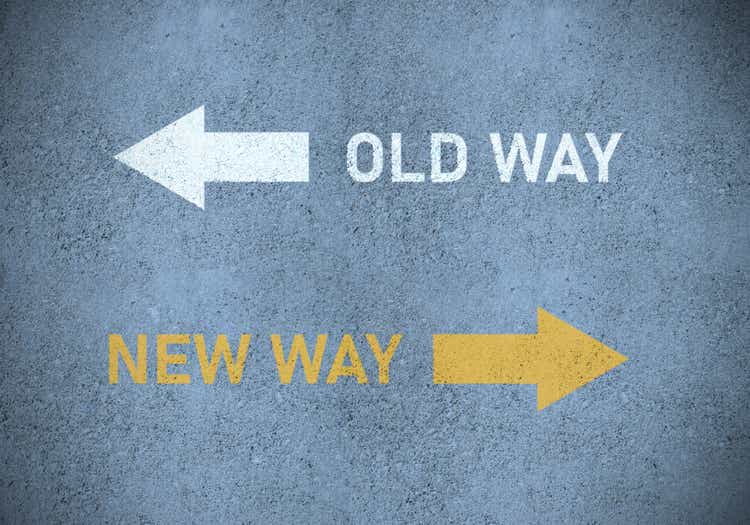 On my quest through the 5G and cloud industry, a friend shared DISH Network Corporation (NASDAQ:DISH) with me. DISH is partnering up with Amazon (NASDAQ:AMZN) to build the first fully native cloud-based open-RAN 5G infrastructure.
This article will break down complicated 5G terminologies and understand what they mean, what they entail, and what investors can expect going forward.
It's exciting to see if DISH can become the fourth network carrier and what it entails for Amazon as it provides the majority of hardware required for the buildout.
Investment Thesis
DISH is a greenfield network service provider, building the first fully cloud-native 5G infrastructure with the help of AWS, Oracle (ORCL), VMware (VMW), Nokia (NOK), Altiostar, and many other vendors.
This is a case study for Amazon and, if successful, will place thousands of outposts throughout the US.
I'm very bullish on Amazon with an outlook of 5 years based on its current valuation and growth drivers.
I'm bullish on DISH with a degree of caution because it is playing against time and capital. DISH is entering a completely new territory.
5G Infrastructure development
Before jumping into DISH and Amazon, I'd like to talk about the 5G infrastructure buildout and explain terminologies used within the industry.
The first question I want to discuss is:
How is Open Radio Access Network (Open-RAN) for 5G different from before?
The goal of Open-RAN is to open up the hardware and software architecture of Radio Access Networks. Then, like a tower PC that combines hardware from many different vendors, operators can deploy hardware and software from different 5G-related vendors to meet their needs.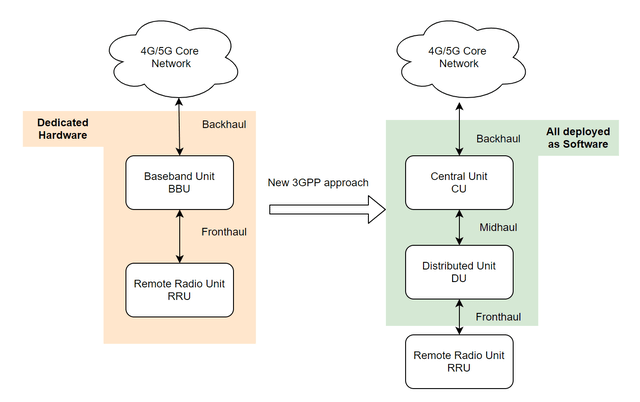 Source: Author - Keyanoush
Instead of operators experiencing vendor-lock-ins, they can now freely move and switch between vendors to exchange part of their network infrastructure.
We'll get to the meaning of the modules shortly.
What does Cloud-RAN mean in this context?
Instead of using any dedicated hardware, except the antenna, obviously, we transfer most of the functionality in a virtual environment.
This trend is common within the industry. I wrote an article about Ribbon (RBBN) and Cisco (CSCO). To understand Network Function Virtualization, I highly recommend reading my Ribbon article as I've explained NFV (Network Function Virtualization) in detail there.
The picture below looks daunting, but I will simplify it going forward.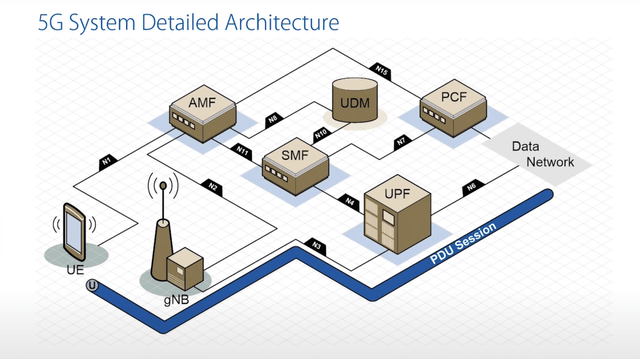 Source: MPirical Presentation
When you connect to the internet with your phone, there are many instances that the connection has to traverse through. It looks similar to the picture above, where you have many small building blocks. I simplified that picture.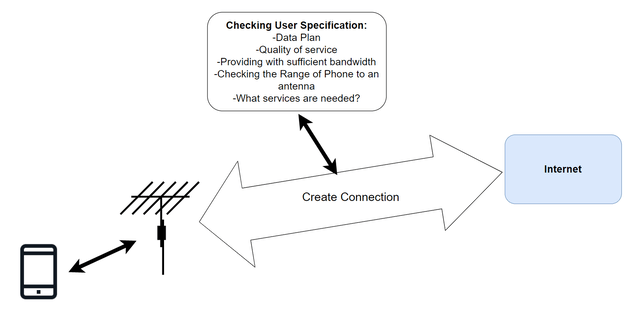 Source: Author
All those blocks you saw above do something similar to the box in my new picture. First, some blocks translate the radio wave signals to a "language" the other block can understand. Then other blocks check for security permission, access, Quality of Service, and so on.
What is virtualized?
Most of the building blocks above don't need to be on dedicated hardware anymore. Processing power advanced to a point where CPUs and GPUs combined with FPGAs can handle the network workload.
That means that network operators save tons of money otherwise spend on hardware and hardware development. It increases their negotiating power as virtualization opens the space to many software developers instead of more expensive and specialized hardware developers.
DISH's Big Advantage
As a greenfield network operator (no legacy network), DISH doesn't need to adapt its new 5G network to older hardware or systems. It can build its 5G infrastructure from scratch, and it does it cost-effectively and cleverly.
First, they got enough low-band spectrum to cover wide areas. Lower frequencies can't carry a lot of data, but they can travel far and penetrate objects. So the lower spectrums are perfect for reaching the required goal by the FCC to cover at least 50% of the US population by June 2023. DISH has then time until June 14, 2025, to cover 75% of the population.
They'll closely work with Crown Castle (CCI) and AWS and efficiently use their regions and edge locations. As >80% of the US population are urbanized, covering 75% of the population with the help of Crown Castle and Amazon and low-band spectrum seems feasible to me.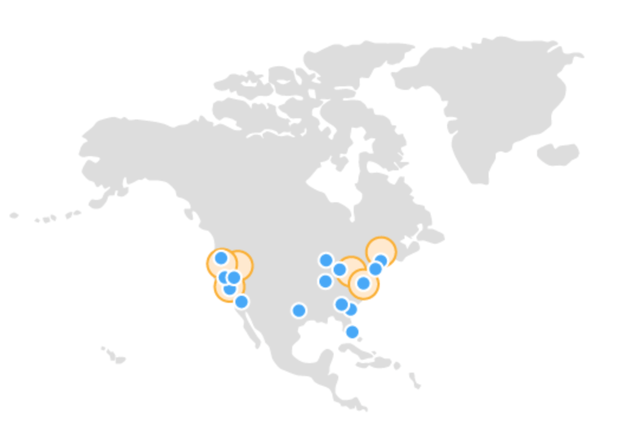 Source: AWS-Website, Blue dot-Edge Location; Orange Circle-Regions
Crown Castle leases space on up to 20,000 communication towers and helps with the fiber network buildout required. Additionally, DISH can lease 20,000 sites from T-Mobile (NASDAQ:TMUS), as explained in its 10-K 2020.
Below you can see Crown Castle's towers in the US. The smaller red dots are Crown Castle's fiber buildouts.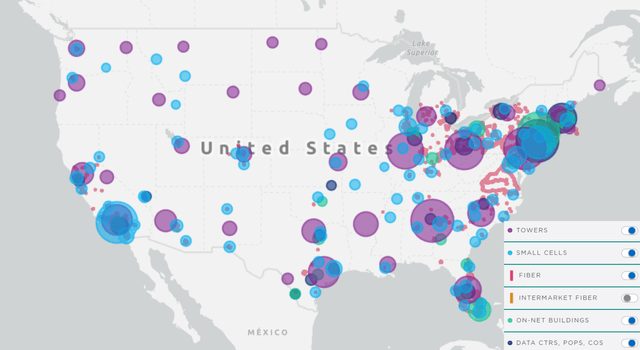 Source: Crown Castle, Infrastructure with cell towers and more
DISH partnered with AWS to benefit from its scale and cloud architecture. AWS will provide the majority of the hardware for DISH's 5G network. This will reduce DISH's capital expenditure and increase IoT and smart connectivity potential for Amazon.

Source: Netmania, DISH using the AWS Outposts close to the Antennas
We see the same keywords as in my diagram above. DU - Distributed Unit, CU - Central Unit, but we also see the companies that will develop the software for the DUs and CUs.
A Distributed Unit - DU - is responsible for the radio link control and medium access control. It's the "translator" between electromagnetic waves.
The Central Unit - CU - controls the DUs and is responsible for information broadcasting, checking the quality of service, user plans, access, and much more. The CU can be placed in aggregated places like AWS local zones as these are close to large urbanized areas in the US.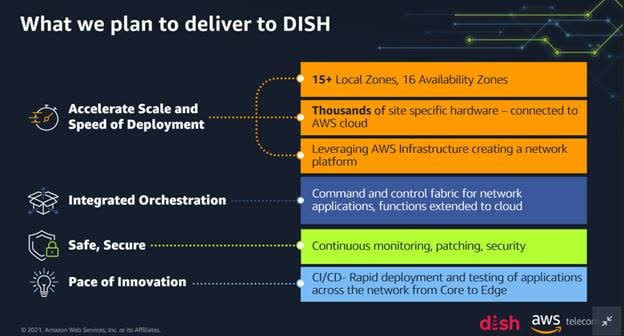 Source: sdxcentral
AWS delivers the Outposts for the network close to or on the premises of Crown Castle or T-Mobile, together or independently, they'll set up the connection to AWS's local zones that control clusters of DUs.
DISH's Spectrum assets
DISH owns roughly $30bn in spectrum assets, including the newly acquired mid-band spectrums in 2021. DISH is also asking the FCC to allow them to open its 12GHz spectrum (used for its satellites) for 5G use.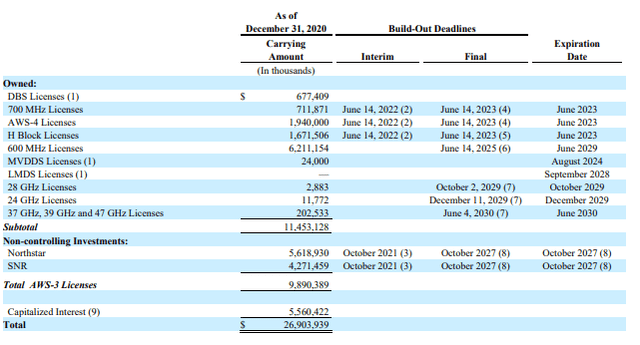 Source: DISH annual Report
DISH bought $913 million in the FCC auction for a total of 5492 licenses, which gives DISH access to 20MHz of mid-band spectrum across the entire US.
DISH's approach
While DISH uses AWS hardware, it's by no means limited to AWS hardware. For example, dish DISH previously used Intel (INTC) FlexRAN components to build its 4T4R (4 transmit 4 receive) network. So DISH might rely on AWS's in-house developed ARM-based Graviton2 processors combined with accelerator cards to handle the required computing power for massive MIMO or use Intel processors for this use-case.
The rest of DISH's network will be on the cloud in a Containerized Network Function (CNF) approach.
That means that companies like Altiostar and Mavenir (NASDAQ:MVNR) provide the DU functionalities with the usual data interfaces within the cloud.
Nokia builds the backbone of DISH's network within the cloud, all in a containerized approach.
Note on Containerized Architecture: A container contains a unit of software together with the required dependencies and hardware requirements. Containers are deployable as an independent unit on PCs, servers, or virtual machines. As a result, containers offer huge advantages in version control, deployment, consistency, mobility, and much more.
DISH will then develop network functions with the help of Oracle on top of Kubernetes containers inside the AWS cloud.
DISH is building its network with an extensive list of partners in the networking and software development industry.
DISH + Amazon = Largest 5G IoT-cloud play in the industry
Going forward, the new Open-RAN and fully virtualized 5G network would enable DISH and Amazon to monetize their network in a completely new way, unprecedented from legacy carriers like Verizon (NYSE:VZ) or AT&T (NYSE:T).
They can offer micro-services to enterprise customers, slice their networks to offers normal customers only the services they need, and much more.
All this talk about containers and virtualization gets together when we're talking about customers. DISH can quickly deploy the necessary software on any hardware anywhere it wants to offer customers their own 5G slice.
DISH's approach to garnering the interest of enterprise customers is its focus on security within its network.
Source: DISH
Beginning from the distributed units, all data transmission is digitized and in their isolated network slices. That gives DISH the ability to observe data traffic and use intelligent algorithms to detect suspicious activities on its network.
I like to use this picture from the MPirical Presentation where we have a larger session, e.g. to an enterprise customer, with many smaller flows (smaller tubes).
Network slicing, especially possible in a virtual environment, allows DISH to adjust the flows within the larger session near-instant. Other carriers with legacy networks cannot adjust their flows as these run on dedicated hardware that don't have this option.

Source: MPirical Presentation
Imagine you buy a Nintendo (OTCPK:NTDOY) Switch, and you need a monthly subscription to play online. Nintendo could include a dedicated network slice for its subscriber for just a small additional sum that allocates only the required bandwidth to play with others online.
You get a WhatsApp subscription for $1 a month, where DISH would allocate you a slice that connects you only to WhatsApp's servers.
The uses-cases go on. Enterprise customers could use network slices with very low bandwidth for their smart meters, higher bandwidth within their factories for their robots, and much more.
In a virtual environment, these slices and allocations are easily processed and in a matter of hours, active to the subscriber.
Risk
The risk is definitely more on DISH's side as their legacy business is deteriorating and they are working against the time schedule set by the FCC to build their 5G network.
DISH has total current assets of $7,022m and total current liabilities of $6,084. Its total noncurrent assets are $31bn. Their spectrum acquisition makes up $27bn of their noncurrent assets.
DISH has long-term liabilities of $18bn, of which $13.6bn is long-term debt. In addition, they have to issue around $10bn more long-term debt or stock to finance their network buildout. DISH's legacy business generated $12.7bn in revenue and roughly $3bn in operating income.
Conclusion
DISH and Amazon are building the first Open-RAN fully virtualized within Amazon's cloud.
That's a big deal and could disrupt the networking industry. The combination of DISH's networking spectrums and entrepreneurial approach and Amazon's scale, cloud, machine-learning capabilities, and developer environment could create a whole new market for developers within the 5G industry.
Developers in the IIoT and smart city industry can access the capabilities of 5G and Amazon's development environment. In addition, DISH provides a fully containerized and virtual environment for developers. That's something unprecedented in the networking industry.
I'm very bullish on Amazon, as its stock price stagnated for multiple months while its business kept growing. The deal between AWS and DISH would place many more Amazon outposts around the US, strengthening their network and cloud capabilities beyond any of their competitors.
I'm bullish on DISH as they have the opportunity to disrupt the networking market. However, considering their balance sheet and legacy business, DISH is working on a tight budget and time schedule.
I always welcome constructive criticism and open discussions. Please feel free to comment or PM me about my calculations and/or sources that I use in my articles.