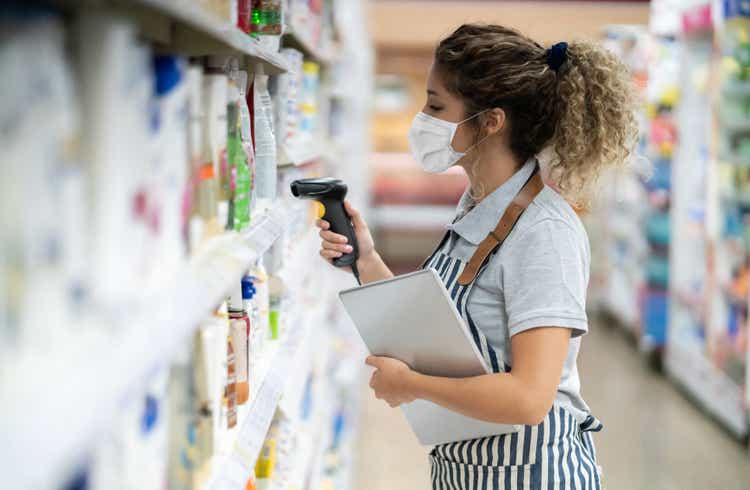 Many states have reopened their economies, and consumers have responded by increasing spending in an effort to satisfy pent-up demand. The sharp recovery in overall retail sales may have surprised some; however, with consumers accounting for 70% of economic activity, this activity is supercharging economic growth. As the below chart shows, May retail sales equals $620.2 billion and is sharply above the pandemic low of $409.8 billion.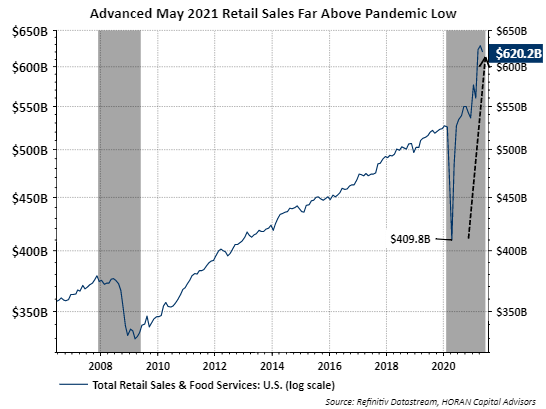 The strong consumer demand has overwhelmed retail and business inventory levels, and this shows in the low inventory-to-sales ratio of these segments.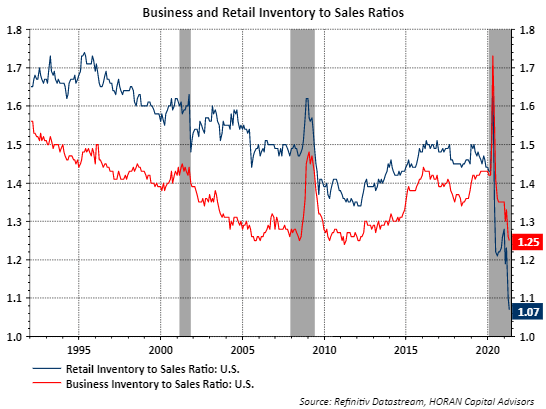 Much has been written about shortages of semi-conductor chips resulting in auto manufacturers not able to complete the build-out of cars and trucks. A consequence of the shortage of new cars is the price of both new and used autos has increased. Some of this price inflation has been met with resistance by consumers, and they are pushing back on the price increases. As is often said, high prices will fix high prices. The automobile situation is evident in the below chart, with the inventory-to-sales ratio at a record low level of 1.15-to-1.0. The low inventory level and higher prices have both contributed to a down-tick in new vehicle sales to an annual rate of 17.5 million units versus April's annual rate of 19.2 million units.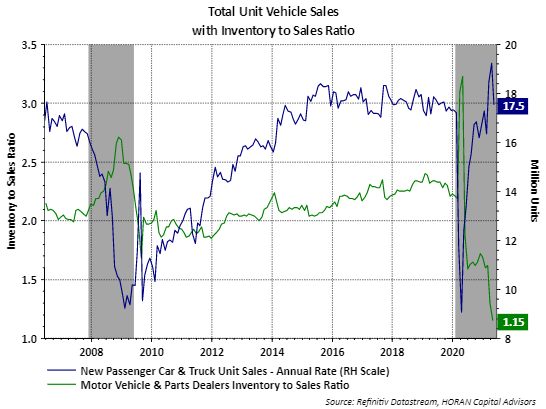 And lastly, another area experiencing a supply and demand imbalance is the housing market. However, just like higher prices in the auto market, maybe the higher prices in the housing market are creating some consumer resistance to paying a higher home price. Late last year, existing home sales were running at an annual rate of 6.7 million units. The April existing home sales rate has declined to 5.8 million units.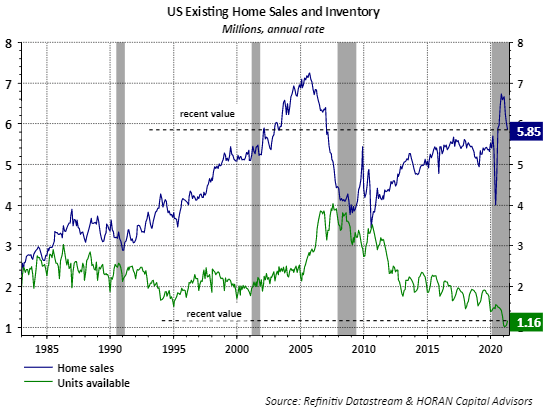 Clearly, units available for sale are near record lows, but up from February's low and likely due to some consumer resistance to higher prices. This can be seen in some of the consumer sentiment surveys. The recent University of Michigan Consumer Sentiment Survey shows a record 38% of respondents noted home prices are high.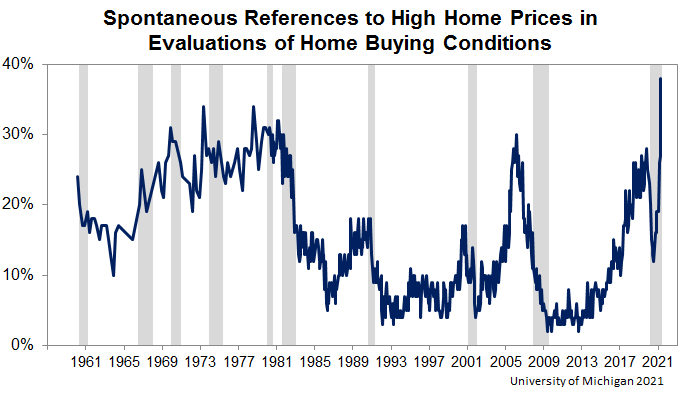 As outlined above, it does appear higher prices are resulting in some resistance by consumers, which should potentially lead to some inventory build-up. Additionally, as more individuals move back into the workforce, manufacturing companies will be able to increase production levels and work off some of the record backlog of orders. In the end though, these variables are reflective of a very strong economy.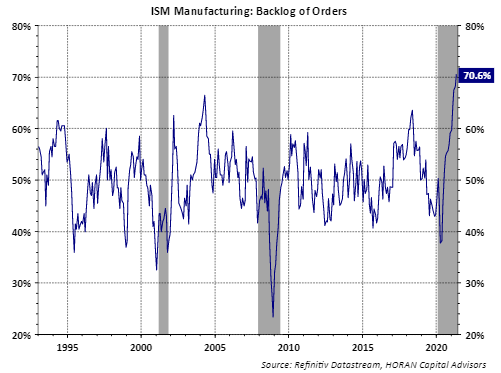 Editor's Note: The summary bullets for this article were chosen by Seeking Alpha editors.