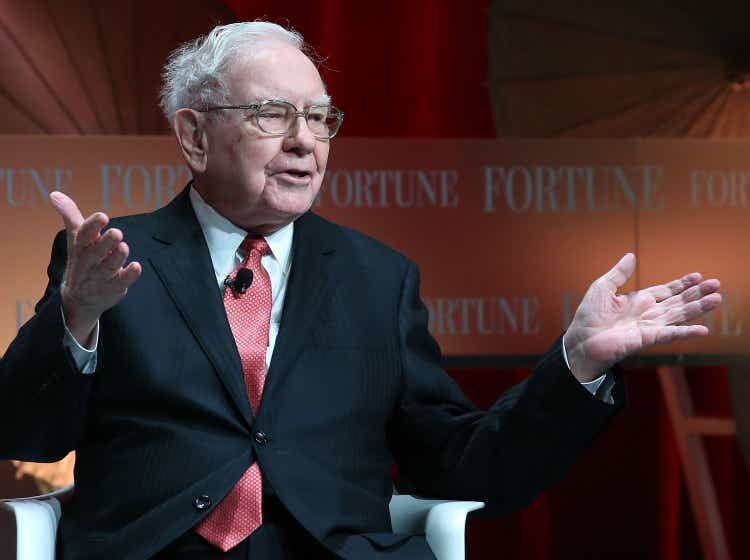 Co-produced with Treading Softly
Few people have the same level of credibility with the investing community as the world-renowned Warren Buffett. He is beloved by young and old alike. Growth, momentum, and even dividend investors seem to flock to his world and heed his advice. One famous quote from him that I love is:
If you don't find a way to make money while you sleep, you will work until you die - Warren Buffett
Powerful right? I think so!
Last time we gave some picks to give you great dreams at night. The number one negative comment was along the lines of:
Warren Buffett doesn't buy high-yield dividends!
I find this hilarious. Every firm Buffett owns pays him money for being the owner of them. That's a dividend!
Furthermore, think of some of Buffett's big moves over the last decade. When Buffett stepped in to help Occidental Petroleum Corporation (OXY) buy Anadarko, he put $10 billion on the table to get an exclusive preferred stock for just him. What was its yield? A cool 8%. Sounds "high" to me!
Let's move further back for a second. Buffett also stepped in to help save Bank of America (BAC) when it was struggling through the Great Financial Crisis. He offered to help save them in 2011 from a $10 billion lawsuit by giving them $5 billion in exchange for a preferred stock yielding 6% along with other considerations. 6% preferred from a major bank is essentially unheard of!
So, while Warren Buffett decides he doesn't want to pay a dividend with his company, he is looking for solid dividends himself. So much so, he's willing to put billions on the table to get them exclusively for himself. I understand. I'm a huge fan of collecting dividends, but not a big fan of paying them!
Here's the bottom line: You need to find a way to make money while you sleep.
If you're buying stocks and funds hoping to sell them higher at a later date, you're only making money when you sell them. So you must be actively watching and taking care of your portfolio to determine when you sell.
For the retiree making their living off of dividends, you, like Buffett, are making money while you sleep! These dividends come into your account whether you're kicking back on the couch watching The Handmaid's Tale, teeing off on the golf course, taking a cross-country bike ride, or napping in your backyard hammock while your chickens roam your yard.
Here are three high-quality picks that will earn you money while you sleep!
Note: These three securities issue K-1 tax forms.
Pick #1: ATAX - Yield 6.5%
America First Multi-Family (ATAX) has seen its share price consistently climb and is up 60% year-to-date. Additionally, we have seen two distribution raises from ATAX this year increasing it 50% in Q1 and another 22% in Q2. ATAX's distribution is now only a penny shy of where it was pre-COVID.
Yet despite that run-up, there is still room to go as ATAX is still trading 10% below pre-COVID highs. We believe that there is also room for them to increase the distribution again.
ATAX generates most of its earnings from "mortgage revenue bonds" or MRBs. MRBs are bonds issued through state housing agencies and are usually secured by multi-family properties. These bonds have low default rates, and none of ATAX's multifamily bonds defaulted in 2020. Their second-largest source of income is their "Vantage" properties, which are newly built apartments that ATAX develops with a partner and then profits by selling the property after occupancy stabilizes.
During COVID, ATAX did precisely the right thing. They hunkered down and protected their assets. Instead of selling their Vantage properties into a bad environment, they just held them. ATAX did not lose, nor was forced to sell, any assets during the crisis. As a result, ATAX has more assets, higher revenues, and lower interest expense than pre-COVID. Their book value is higher, their earnings are higher, and their cash available for distribution is higher.
As a reminder, ATAX is a partnership and issues a K-1. They do this to pass along the tax benefits of their MRBs, which are tax-exempt. As a result, 30-60% of ATAX's dividend is tax-exempt – a feature that is attractive today, but will become even more attractive if we see the Federal government implement any tax increases.
Pick #2: EPD - Yield 7.4%
Enterprise Products Partners L.P. (EPD) provides vital infrastructure and energy services needed for the U.S. supercharged economic recovery. The fundamentals of this company are strong. It benefits from:
An Investment-Grade Credit Rating.
A big 7.4% yield with 1.6x coverage and 22 years of consistent growth.
A Cheap valuation with +30% upside.
It enjoys remarkably high insider ownership of 32%. High insider ownership aligns management interest with shareholders and is one reason EPD is one of the best-run midstream companies in America.
EPD today is in the sweetest spot. Demand for natural gas and "Natural Gas Liquids" – the main drivers of EPD's revenues – are soaring. We are also on the verge of a new commodity supercycle. Its main driver is higher inflation expectations, pent-up demand, weakening U.S. dollar, and increased demand for commodities from India, among many other factors.
EPD will benefit immediately from filling its idle capacity and increasing add-on projects. Its strong balance sheet, key locations, and footprint put it in a key position to sustain fast-paced growth in the medium and long term.
Pick #3: CEQP.PR - Yield 9%
Crestwood Equity Partners LP, 9.25% Preferred Partnership Units (CEQP.PR) yields 9.0%. If you want to invest like Buffett, scooping up units of this preferred will almost be identical. This preferred was originally open to only a special group of investors who gave money to help Crestwood Equity Partners (CEQP) grow. As such its provisions are extremely friendly to the shareholders. CEQP is well-positioned with recent asset sales.
CEQP will only have a 3.5x leverage ratio and will have a fully paid-off revolver. We're not alone in wanting shares of CEQP.PR, as with the leftovers from the asset sales, CEQP will have $100 million to buy back common units or preferred units. While CEQP cannot be called or forced into conversion to common units without CEQP common trading well above $100 per share, they can buy back their preferreds on the open market and retire them.
Buying CEQP.PR means holding a preferred you can own for decades with reliable income and a high yield. You can feel the excitement Buffett gets from an exclusive-style preferred.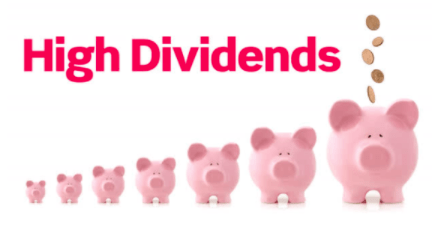 Source: Istock
Conclusion
When Warren Buffett goes to bed at night, his portfolio of companies and stocks continues to work hard, making him more money even as he sleeps.
When I go to bed at night, my portfolio of stocks works hard to make me more money.
When you go to bed at night, does your portfolio wait for you to take action to earn you money via selling shares? Or does it diligently work non-stop to generate more money for you?
Today is the perfect day to change your portfolio to make money while you sleep! We've seen how Buffett doesn't like to pay dividends, but he sure loves to receive them!
Likewise, by actively buying dividend-paying securities, your portfolio can grow and grow. Any dividend you receive that you reinvest is working to continue to balloon the size of your portfolio larger and larger. While you may not have billions to spend to get an 8% yield, you can invest in stocks from our Model Portfolio and get the same kind of yield for much less.
Tonight, as I lay my head down to sleep, I will be making money. You can do the same if you decide to make your portfolio work for you!