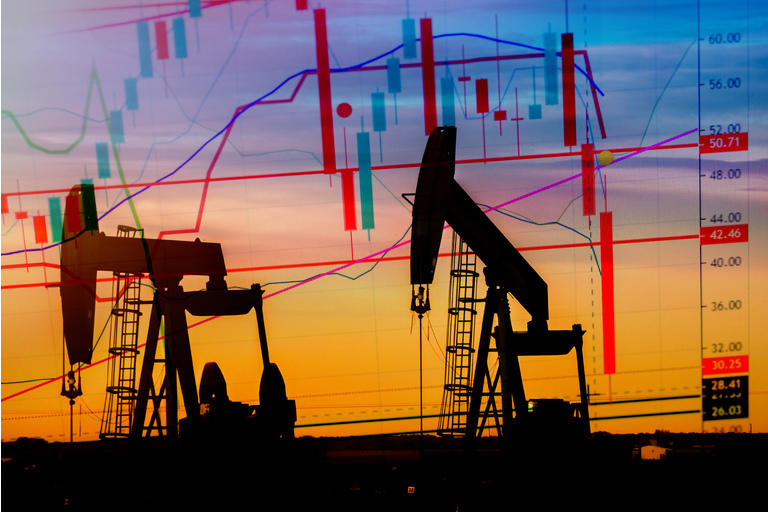 Introduction:
I never write macro themed pieces. I almost never make macro investments. But occasionally market events and opportunities are broad-based, where investors can virtually throw a dart in an industry and win regardless of where it lands. One could have done this with shorting telecom/technology in 2000 and financials in 2007 or going long technology in 2012 and homebuilders in 2019. That does not eliminate stock picking. Certainly, shorting WorldCom or Lehman or buying Amazon (AMZN) or Lennar (LEN) can generate outsized returns within a sector. But sometimes the macro wave is so big it sinks or rises almost all boats. I believe such a time might be right now to invest in US non-renewable energy companies.
Basic Thesis:
I know this piece will meet with resistance and many will stop reading here if they even clicked the link either due to having been burned by energy companies in the past or due to a commitment to renewable energy. Please grant me a moment to address your grievances.
For those who have lost money on energy investments, I feel your pain. I have been through the wringer myself, both with companies that have been mismanaged or with companies that have been expertly managed yet macro events or the broader market has led to terrible performance. While it might be small consolation, we are clearly not alone. Energy has been a horrible performance in both absolute and relative terms versus other S&P sectors for years. The past few years (absent the past 6 months) have been particularly horrid. As a result, energy is the lowest percentage weighting in the S&P in at least the past 20 years.

Source Einvesting.
One thing I have learned about the market: capital flows mean a lot, more so now that passive investing via index ETFs have become so prominent. If a sector has low weighting in the S&P, capital has a hard time flowing to it. There are also ESG considerations, where a number of firms will not invest in energy companies.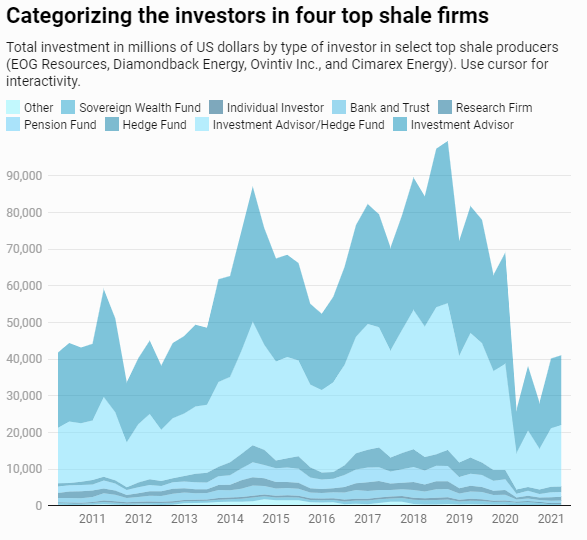 Fortunately, those weightings are not written in stone. Lack of capital flows also creates some opportunity.
For the renewable crowd, I have eight years of ESG portfolio management experience. I started managing an ESG oriented fund in 2013, before most people had even heard of ESG. I am also a firm believer in climate change and the need to reduce carbon footprint around the world.
I have spoken to perhaps hundreds of ESG investors over the years. With great certainty, I can say that there is a lot of gray area and horse trading, even among environmental purists. For example, a number of investors say they will only invest in "fossil fuel free" funds or companies. Then you look in their portfolios and they own Walmart (WMT), Costco (COST) or Kroger (KR). Guess what, all of those companies sell gasoline and motor oil. Does that mean they are not fossil fuel free?
Then there are those who conveniently ignore the negatives of many renewable energy investments. For example, it's hard to find more palatable stories for ESG investors than solar and wind power companies. However, there are environmentally-unfriendly components to those sources of power. Windmills use neodymium, a rare earth metal, in their magnets. It is predominantly mined in China in environmentally unfriendly ways. Similarly, solar panels are made using gallium arsenide, which when broken down can become arsenic, a known carcinogen.
Lastly, there are purists who are willing to lose the war to win the battle. I once had a debate with an investor who criticized my holding of Enviva (EVA), a company that supplies power plants with wood pellets from wood scraps from environmentally harvested trees. The wood pellets replace coal and immediately reduce CO2 and other nasty emissions from power plants. Plus, the environmentally harvested trees are replanted and suck CO2 out of the air. Sounds like a win, right? Yet, this purist pointed to wood pellets still producing carbon so it was no good. An immediate environmental positive impact was not good enough for this guy despite there being no immediate renewable alternative. Of all, the hypocrisies and inconsistencies of the ESG movement, I consider this one the worst and silliest. Which leads me to my next point:
The US energy industry can help lower carbon emissions worldwide
Rationale:
As is very clear, the number one carbon emitting substance worldwide is coal.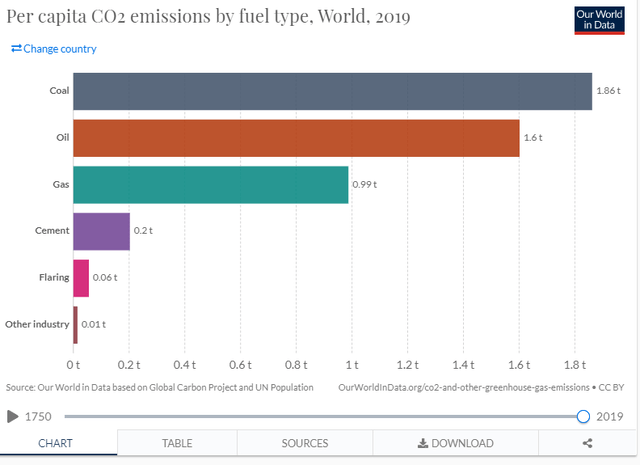 Replacing coal as a fuel source for power plants and home heating/power should be a priority. We are doing so in this country, primarily by shifting power plants from coal to natural gas. As a result, the US is a leader in reducing carbon emissions. China and India, on the other hand, are going the opposite way.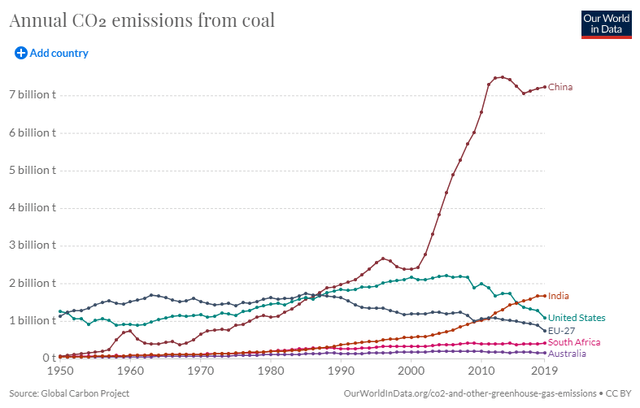 Source: Our World in Data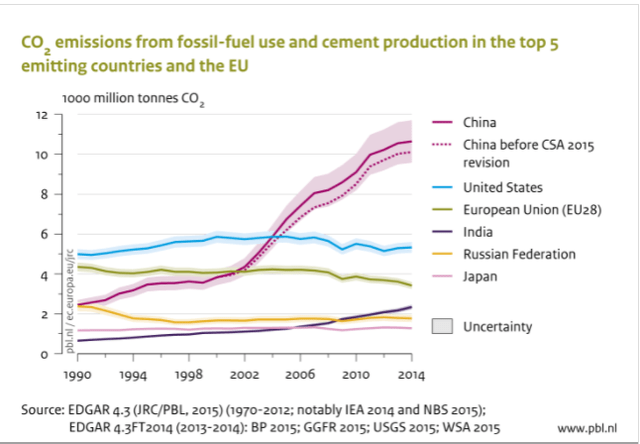 Source: Our World in Data
It is not just coal-fired power plants. Home ovens and furnaces are powered by coal in much of the developing world. Natural gas and NGLs (natural gas liquids) are a substitute fuel for these countries just as they were here. India already has a fledgling effort to import more propane from the US to offset coal usage.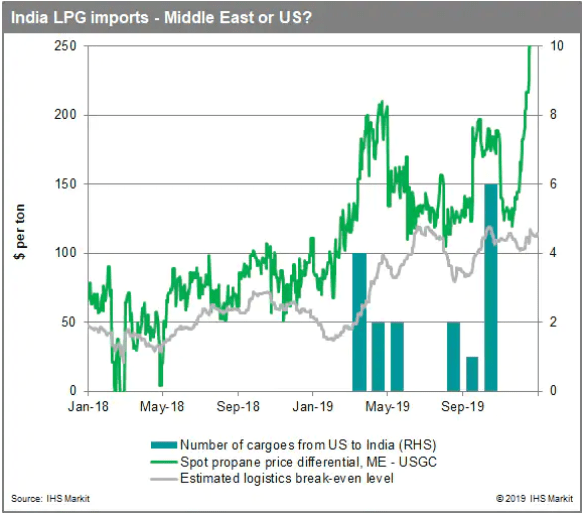 Paradigm Shift:
Despite the increased domestic use of natural gas and NGLs and increased exports of them, prices were moribund for years thanks to excess supply, mainly due to shale production. The same goes for oil production. This overproduction and lack of pricing have been a big reason why profitability and returns on capital have been so poor in energy industry. Too many executives have drilled wells, acquired land or built pipeline networks with the goal of increasing production/volumes with little regard for economic return. Thankfully, some notable paradigm shifts have occurred that are changing behaviors.
The first major change is economic. After a series of bankruptcies, including most recently one of the original shale sinners Chesapeake (CHK), shareholders are demanding more profits from energy executives. Whereas companies used to invest more than 100% of operating cash flow on new exploration, now many are spending around half.
You can see this discipline in the number of rigs out in the field. It is at multi-decade lows.
Baker Hughes Oil and Gas Rig Count 2001-Today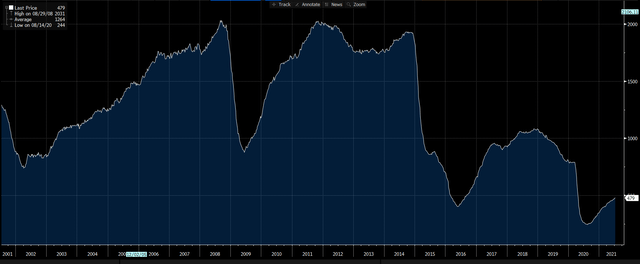 Source: Bloomberg
Another reason for capital discipline is reduction of entities providing capital. Banks are reducing their lending to these businesses under the auspices of ESG sensitivity.
Then there are the boardroom coups. Exxon (XOM) recently saw two of its directors replaced after an effort by a relatively small hedge fund whose ESG proposals were well received by much larger investors.
With such directors in the largest energy boardrooms, drilling activity is likely to come down over time.
Lastly, courts and the Biden administration are increasingly against drilling or pipeline construction. The Dakota Access Pipeline (DAPL) is being challenged even after approval by the Army Corps of Engineers and a federal appeal court just struck down a FERC approval of a St. Louis area pipeline.
Market Reaction:
Capital discipline and other exogenous reasons for reduced activity are leading to higher prices across the energy complex-oil, natural gas and NGLs. Oil and natural gas prices have now more than recovered their Covid lows and are higher than 2019 when the industrial economy was hotter than ever.
WTI Spot Oil Prices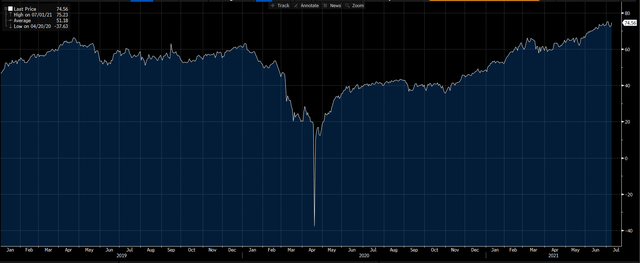 Source Bloomberg
Henry Hub Spot Natural Gas Price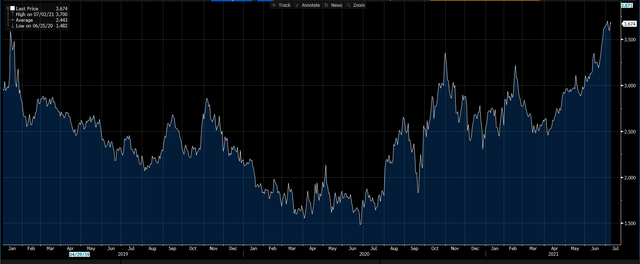 Source Bloomberg
Propane, which typically only spikes during cold snaps in the middle of winter, is seeing a breakout it has not seen in 10 years despite it being the middle of the summer.
10 year Propane Prices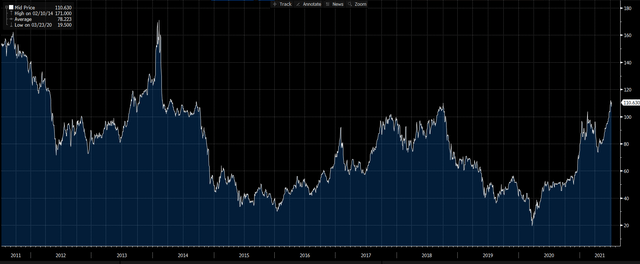 Source Bloomberg
It is not just spot prices. One can also look at the "strips", contracts where energy can trade in twelve month increments. Strips allow energy producers to lock in their production at an average price for the next 12 months. As you can see below, the US oil and gas strip markets are extremely healthy.
5-Year Henry Hub Natural Gas Strip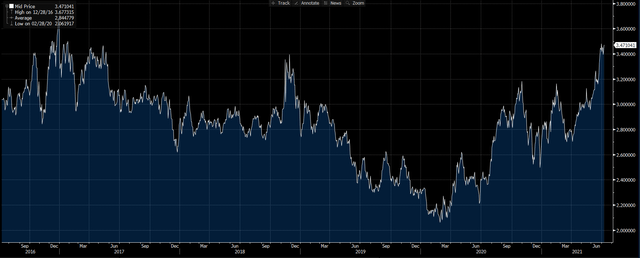 Source Bloomberg
WTI Strip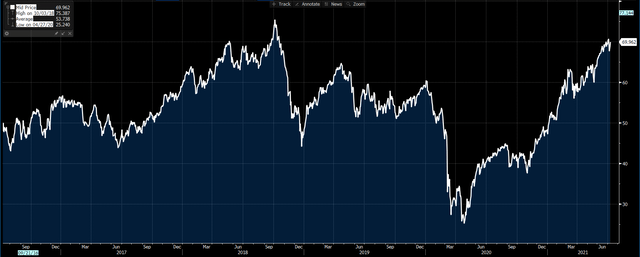 Source Bloomberg
It is not just domestic consumption that is supporting these prices. The US is exporting across the energy complex. Even the lesser known propane is seeing an export surge.
5 year Propane Exports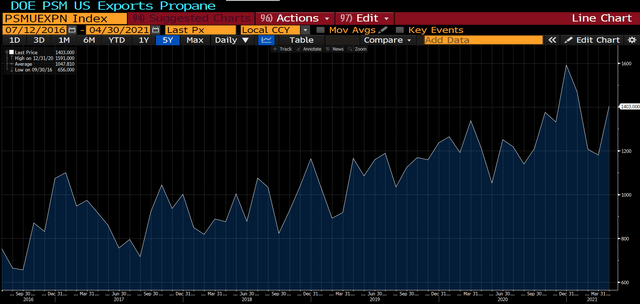 Source Bloomberg
While I don't have a chart for it, most midstream conference calls I have listened to have shown pipes to be operating at or close to capacity.
With prices firm, demand and volumes steady, supply constrained and seeming poised to stay that way, one would think energy companies would be performing somewhere close to their underlying businesses. They're not. In fact, the E&P companies as represented by XOP and midstream companies as represented by AMLP are lagging badly over the past 6 years.
XOP and AMLP vs. Henry Hub Natural Gas and WTI prices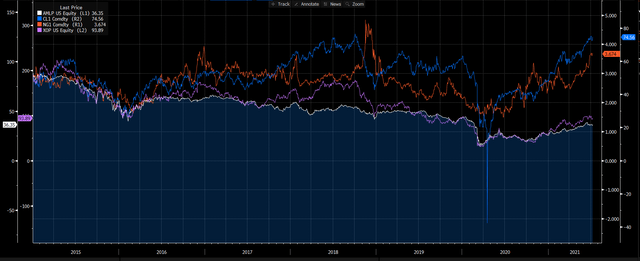 Source Bloomberg
The Opportunity:
Hopefully, I have established that a) the macro pricing backdrop for US domestic energy companies is excellent b) they are being run more rationally than they have in the past c) they can be a force for good environmentally via replacing coal d) they have underperformed their underlying business fundamentals for non-economic reasons.
Add all of that up and I smell opportunity. Ultimately cash talks. If these companies generate the amount of cash many of them of are capable of generating and return it to shareholders in a thoughtful manner, I believe the investment community will be forced to pay attention. If not many traditional players such as pension fund, endowment and ETFs, then someone else. Where there is cash flow, there will be investors, particularly in a yield starved world like the one we're in right now.
The Risks:
There is certainly risk that coronavirus re-emerges and shuts down vast tracts of the world economy, thereby sinking oil prices. While many energy equities have not followed oil prices up, they could follow them down. There is also the risk that the latest internal strife within OPEC leads to some breakdown of the cartel, thereby unleashing a crazy amount of supply. I think such an outcome is highly unlikely, but it's certainly a risk. Lastly, the discipline many producers and pipeline companies have demonstrated could fall by the wayside. I don't see that happening, but it is possible if the wrong people get a hold of those assets. That is why while I say one could almost throw a dart, it does pay to consider a company's assets, capital structure and management when considering any investment.
Conclusion:
Again, normally I don't write macro pieces but I think the set up here is so good you can literally throw a few darts and stand a very good chance at finding a profitable investment. My current favorites on the E&P side are natural gas plays EQT Corp. (EQT) and Chesapeake (CHK). I haven't written about them, but I probably will. On the midstream side, I like Crestwood (CEQP) and Enterprise Products (EPD), again, mostly natural gas plays. I have written extensively about CEQP. You can see some articles here and here. I haven't written about EPD, but I might write about it shortly. The midstream companies almost all pay healthy dividends that are well-supported. I suggest you stick with the ones that have not cut their dividends recently and have the best balance sheets ~4x leverage or less. Some other candidates are ONEOK (OKE) and Magellan Midstream (MMP). But as always, do your own work.