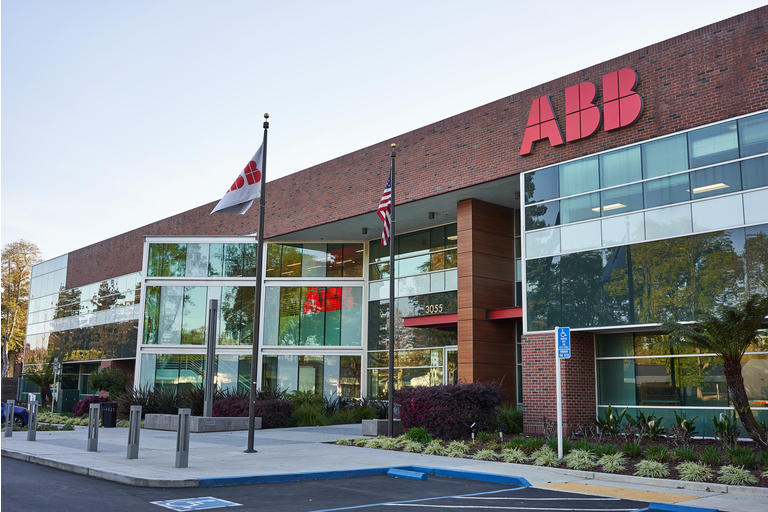 I'd like to be smug about all of the sell-analysts that have had to scramble to justify their "sell" or "underperform" calls at much lower prices six months ago, but even I thought the rally in ABB (NYSE:ABB) wasn't likely to continue at the same pace. I really should have listened to the advice I so often give when discussing turnarounds – properly done, turnarounds of good companies can go a lot farther than even the bulls think.
So here we are about 30% later, with ABB posting another beat-and-raise quarter and seeing strength pretty much across all of its businesses. Over that time only Eaton (ETN) has outperformed these shares, with other automation and electrification names like Schneider (OTCPK:SBGSY), Rockwell (ROK), YASKAWA (OTCPK:YASKY), and Siemens (OTCPK:SIEGY) further behind. Of course, pull out to a longer-term view (like the last five years), and Eaton, Rockwell, and Schneider are well ahead.
I continue to love ABB's leverage to important long-term trends like automation/robotics and electrification, and CEO Bjorn Rosengren is doing exactly what I hoped he'd do when he came over from Sandvik (OTCPK:SDVKY) to lead the turnaround. There could still be upside here to my 4% long-term revenue growth target and low-to-mid FCF margins, and a lot of key markets have yet to fully recover, but investors shouldn't expect this recent share price appreciation pace to continue.
Strong Q2 Results, With Outperformance In Growth And Margins
ABB delivered a solid beat-and-raise performance for the second quarter, with bearish analysts having to resort to excuses like "it's off a low base" to talk down the results (though that excuse doesn't really explain why their numbers were too low…).
Revenue rose 14% in organic terms, beating by 3% and also coming in about 3% above pre-pandemic levels. Growth was strongest in Robotics and Discrete Automation (up 22%), followed by Electrification (up 17%), Motion (up 11%), and Process Automation (up 4%). Relative to expectations, Motion was the standout with a 4% beat, while Process Automation beat by 3% and Electrification and Robotics were both in line with expectations. Service revenue rose 7% in the quarter.
Gross margin improved 140bp to 33.7%, with improvements in three of the four units. ABB doesn't suffer too much from component shortages or input cost inflation in the second quarter, but guidance suggests some increasing pressure in the third quarter.
EBITA rose 59% in the quarter, with margin up 440bp, but investors should note that this isn't a "cash" number and ABB has a habit of excluding restructuring costs that I would argue are not one-time or exceptional. EBITDA beat expectations by 6%, with Process Automation beating by 17% (up 52%, with margin up 410bp to 12.5%), Robotics by 4% (up 107%, with margin up 470bp to 11.5%), Motion by 4% (up 9%, with margin flat at 17.7%), and Electrification by 2% (up 55%, with margin up 480bp to 17.4%).
A Broadening, Strengthening Recovery
ABB isn't really a pure short-cycle story, but the results and guidance here should have investors feeling a little more confident that there's still some juice in the short-cycle story, even as longer-cycle industries also start perking up.
Orders rose 24% (up 7% on a two-year comp), beating by 7%. Every business saw double-digit order growth – Robotics up 41% (beating by 12%), Electrification up 28% (beating by 6%), Motion up 16% (beating by 8%), and Process up 11% (beating by 2%). Service orders rose 20%, and management guided to "almost 10%" revenue growth in third quarter (against sell-side expectations of around 8%).
I'll be very curious to hear what Eaton and Schneider say about their positioning vis a vis components, but the "very strong" demand ABB is seeing in data centers should be good news, as well as the strength in buildings. Strength in renewables and e-mobility could be a bit more ABB-specific, so I'll definitely be listening for commentary here (Schneider reports at the end of this week, or July 30).
ABB saw strong orders in robotics, basically consistent with Yaskawa and Teradyne (TER), and the company announced the acquisition of ASTI Mobile Robotics to further build out its cobot program (technically autonomous mobile robots). ABB did note lower robotics sales to auto OEMs as part of a plan to upgrade margins and turn away from lower-return business, so I wonder how much benefit Yaskawa and Fanuc (OTCPK:FANUY) may be seeing from that.
Process automation is also starting to recover, with healthy trends in pulp/paper, water, chemicals, and metals/mining – the latter no surprise given the strong commentary from companies like Epiroc (OTCPK:EPOKY) and Sandvik. Curiously, Rockwell isn't seeing the pickups in mining or oil/gas that ABB is, and I'll be curious to see what Emerson (EMR) reports. While more "hybrid" than process, food/beverage was called out as a strong area by both ABB and Rockwell, and that bodes well for GEA Group (OTCPK:GEAGY).
So, what's not strong? Marine and oil/gas are coming up off their bottoms, but neither seems "strong" yet. Same for power generation. One thing I did notice is that ABB seems to be seeing some deceleration in utility distribution. That's not a shock to me given that that market was strong for a while, but I'll again be curious to see what Eaton and Schneider say about a market that has been an invaluable one to ABB.
The Outlook
A lot of the heavy lifting has been done with ABB's organizational restructuring, and the benefits should continue to accrue from here as the company's businesses ought to be more responsive to customer needs and market trends than before.
But that's not to say that the work is done. The company just announced the sale of its Dodge mechanical transmission business to RBC Bearings (ROLL) for $2.9B. That's an attractive price relative to the values bandied around by analysts (less than $2B), but it's not so outrageous when you consider that this business could generate $700M in revenue in '23 with margins in the low-to-mid 20%'s.
ABB also plans to conduct an IPO for a minority stake in the e-mobility business, and this world leader in EV charging equipment could get a robust multiple as a standalone unit. ABB will also be separating out its turbocharger business and disposing of that, likely in 2022.
At this point, most of my modeling revisions are pulling forward recovery growth I expected to come a little later. Still, it pushes my '21 revenue number up about 6% and slightly less for '22, while my longer-term numbers move up less. All told, I've modestly upgraded my long-term revenue growth rate from a little less than 4% to a little more than 4% (less than Rockwell, a little less than Schneider, about on par with Siemens, and more than Eaton).
I'm feeling better about the long-term margin outlook here, but I'm trying to be a little cautious as it's still tough to tease out core underlying improvement from the tailwinds of improving end-markets. Nevertheless, my 2025 FCF margin goes up about 100bp and my '30 FCF margin by 25bp, and I'm expecting high single-digit FCF growth on this margin leverage.
The Bottom Line
ABB isn't the clear-cut bargain it once was, but there are still multiple "sell"-rated analysts who could come around to a more positive few. On its own merits, I see a long-term return potential more in line with Eaton, Rockwell, and Schneider now, or a figure in the mid-to-high single-digits. Again, there could be upside here as this restructuring continues to mature and drive benefits, and I'm not looking to sell at this point.