Bitcoin Is Partying Like It Is 2013
Summary
Recent price action and on-chain metrics confirm that the bull market is still intact.
In terms of price and cycle length, this bull market has demonstrated eerily similar characteristics to the 2013 cycle.
With Bitcoin continuing business as usual, the China ban was merely a speed bump as miners move their infrastructure to more friendly jurisdictions, particularly North America.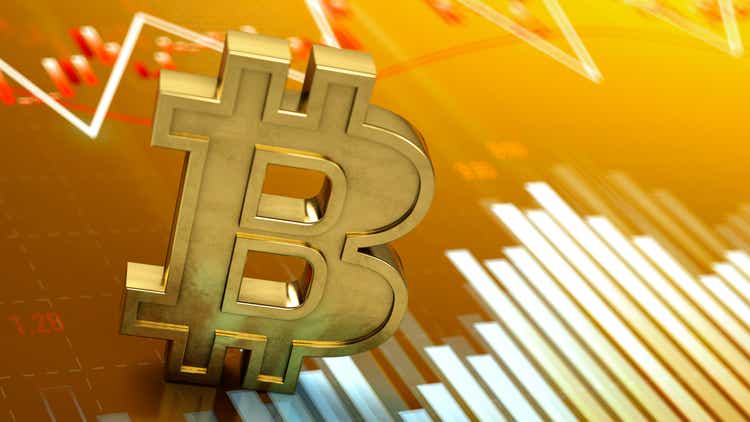 Just when many analysts claimed that Bitcoin had entered a bear market months earlier than expected, the price of Bitcoin exploded from $29,000 to $40,000 in less than a week, liquidating over $1 billion worth of short positions. My original minimum price target of $88,000 by year's end has not changed. However, my framework for analyzing this bull market cycle has. This market cycle has exhibited eerily similar characteristics to the 2013 price cycle.
I begin this article by providing an update on the current health of the Bitcoin network through on-chain analysis, ultimately concluding that the bull market is very much intact. Then, I offer evidence that this bull market cycle will play out similar to the 2013 cycle, though the shorter cycles hypothesis of diminished volatility and smoothening returns over time is still in play. Throughout the article, I offer my personal insight into the China ban narrative that contributed to the 50% correction in the first place.
Examples of Network Health
Mid-to-late Bitcoin cycles are characterized by retail investor participation. The chart below is a heat map of total coins purchased by retail investors, or those with less than one whole Bitcoin. The recent short squeeze witnessed large retail buying, but nothing when compared to the 2017 market cycle top. The conclusion? Retail has not entered this market en masse, indicating that we are not near the blow-off top that typically characterizes the end of a bull market.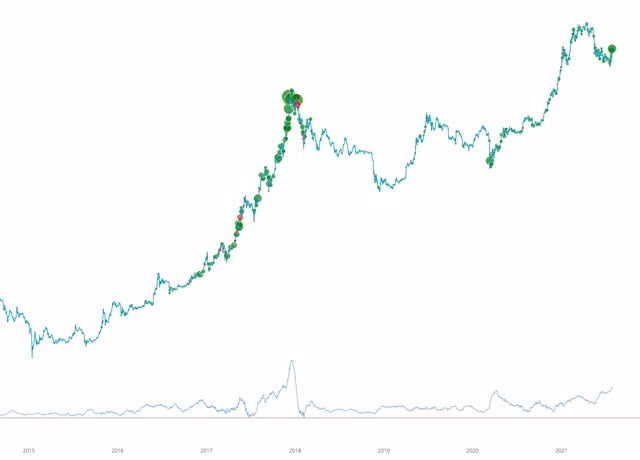 (source: @woonomic)
Next, we are witnessing a bullish recovery in the hash rate. The hash rate refers to the overall computational power used for Bitcoin mining on the network. The hash rate saw a significant drop down to 2019 levels after the news of a ban in China. That is because the recent ban led to a mass exodus of miners out of China and into the United States, Kazakhstan, and other global jurisdictions with less hostile policies. The chart below shows the global share of the hash rate according to national jurisdiction. Since January 2020, China's share of the hash rate has dropped from 72.7% to 46.0%. Meanwhile, the United States' share of the hash rate has increased from 3.4% to 16.8%.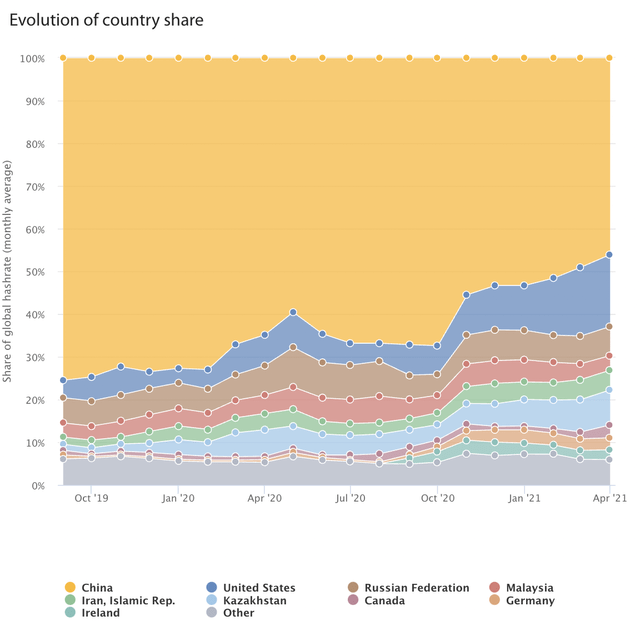 (source: Cambridge Bitcoin Electricity Consumption Index)
Though price and hash rate are positively correlated, correlation does not equal causation. Different opinions exist as to whether price follows the hash rate or vice versa, with the exact relationship up for debate. Regardless, a global restructuring of hash rate jurisdiction as several miners go offline is bearish for the overall market and creates a higher level of uncertainty. However, as the chart below demonstrates, the hash rate is recovering and likely bottomed in late June. Miners are turning their rigs back online in new jurisdictions and the network will continue business as usual without China. I believe this hash rate speed bump is already behind us, and price will recover to new all-time highs in the coming months.
This Looks Like 2013
The first chart below is the current Bitcoin price overlaid with the price in 2012-2013. The similarity is striking, and points to a $256,000 top by year's end.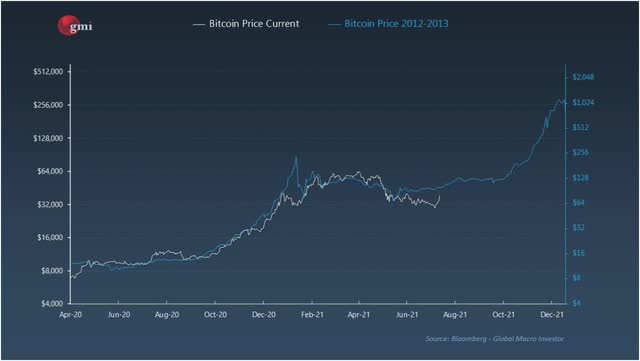 (source: The Held Report)
The next chart below shows Bitcoin's 2013 price with dates and percentages included. Even the months in which the top, consolidation, bottom, and recovery occurred are the exact same as 2021. In 2013, Bitcoin reached a local top of $255 in April, only to bottom at $66 in July, and reach $1,150 in December. The local top in 2021 was roughly $64,000 in April. I believe the bottom is $29,000 in July and we will see a continuation of the bull cycle into Q4 2021. History doesn't repeat, but it rhymes.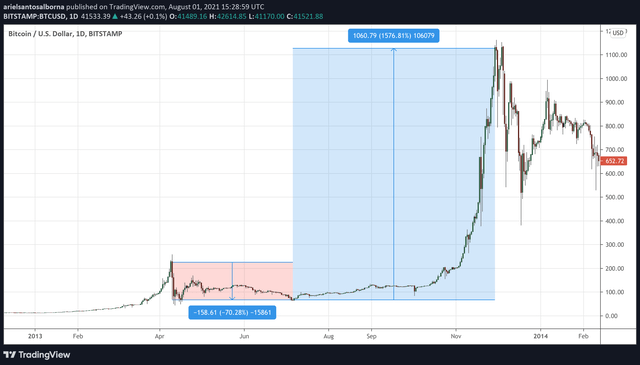 Despite this, I am not convinced that the top will be $256,000 as the first chart suggests. In 2013, Bitcoin crashed by roughly 70% mid-cycle compared to 55% this time around. As Bitcoin adoption increases, its volatility smoothens. With nations adopting it as legal tender, hedge funds, insurance companies, and investment banks involved, Bitcoin does not have the same diminutive market cap and small pool of investors to cause wild fluctuations in price.
In the last two bull markets, Bitcoin topped at roughly 70,000 blocks post-halving, which would point to a September all-time high. However, both tops occurred in November and December, respectively, which could insinuate that the trigger for bear markets has more to do with taxes and portfolio rebalancing than an arbitrary block reward marker. Additionally, each subsequent bull market witnessed lower returns than the previous one, meaning an $88,000-150,000 is more realistic than just implanting the 2013 number onto a 2021 chart.
Conclusion
I will leave the reader with two final thoughts. Firstly, Bitcoin just witnessed ten daily consecutive closes in the green. This has only happened five times in the history of Bitcoin. As the chart below suggests, the average 60-day performance after this event is over 100%, and Bitcoin has posted a positive return after 30-days 100% of the time that this happened. A confluence of factors suggest that this was a strong mid-cycle correction similar to 2013.

(source: @Pladizow)
Furthermore, Bitcoin is similar to a market good in many aspects. Mining converges to the countries with the cheapest energy costs similar to global labor converging to Asia or Central America. With vast energy overcapacity from a policy of overproduction, China was the perfect candidate for Bitcoin mining. Mining served as an outlet for its energy overcapacity, while bringing a profitable industry to the country. I believe the CCP made an incredible blunder in an attempt to maintain tight control over its population.
Bitcoin is simply a distributed ledger that verifies all transactions without the need for permission or trust of a centralized authority. It will continue to provide block rewards and verify transactions regardless of who supports it. Bitcoin passed the China ban with flying colors in that the miners simply moved to new jurisdictions, plugged their mining rigs back in, and the network continued business as usual. The fact that many of these rigs moved to the United States is a bullish signpost in terms of acceptance of what I believe to be a fledgling global reserve asset.
This article was written by
Ariel writes about global macro, bitcoin, and tech. Featured in Forbes and Finnotes.org.
Analyst's Disclosure: I/we have a beneficial long position in the shares of BTC-USD either through stock ownership, options, or other derivatives. I wrote this article myself, and it expresses my own opinions. I am not receiving compensation for it (other than from Seeking Alpha). I have no business relationship with any company whose stock is mentioned in this article.
Seeking Alpha's Disclosure: Past performance is no guarantee of future results. No recommendation or advice is being given as to whether any investment is suitable for a particular investor. Any views or opinions expressed above may not reflect those of Seeking Alpha as a whole. Seeking Alpha is not a licensed securities dealer, broker or US investment adviser or investment bank. Our analysts are third party authors that include both professional investors and individual investors who may not be licensed or certified by any institute or regulatory body.