By Richard Rittorno
United Parcel Service (NYSE:UPS), announced Monday it reached a deal to buy its rival TNT Express in a $6.8 billion deal that would value the Dutch company at €9.50 per share. The deal leaves FedEx (NYSE:FDX) in the dust as both U.S.-based companies were chasing the same assets.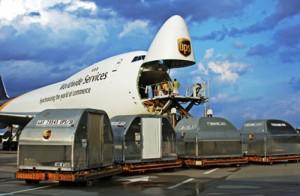 After years of negotiations — including offers from FedEx — the deal will help secure UPS's lead in the European shipping market.
The combined company should produce annual revenues of 45 billion euros or more with around 36% of UPS's revenue coming from outside of the United States.
However, traders need to be aware that the regulators have been skeptical of such big deals in recent times and there is always the chance that this one will be rejected.
UPS has already agreed to pay TNT a huge 3% breakup fee if the deal falls through. Some analysts are speculating that the huge breakup fee — well over $200 million — is a sign of optimism that antitrust authorities will not block the acquisition.
J.P. Morgan promptly upgraded its rating on UPS from Neutral to Overweight on the news and boosted its target price from $88 to $92.
That would entail a full 13% in near-term upside ahead for UPS shares, which could entail more good news down the road.
However, traders and even longer-term investors looking to initiate positions may want to consider waiting for a pullback as the stock has already run 3.63% to $81.26 following the announcement that the companies had finally struck a deal.
FedEx, on the other hand, has been a reliable bellwether on the health of global shipping and, in that respect, the health of the global economy.
Losing its dominant position in Europe may mean we will have to watch UPS as well in order to gauge the strength of small business as well as the transportation sector.