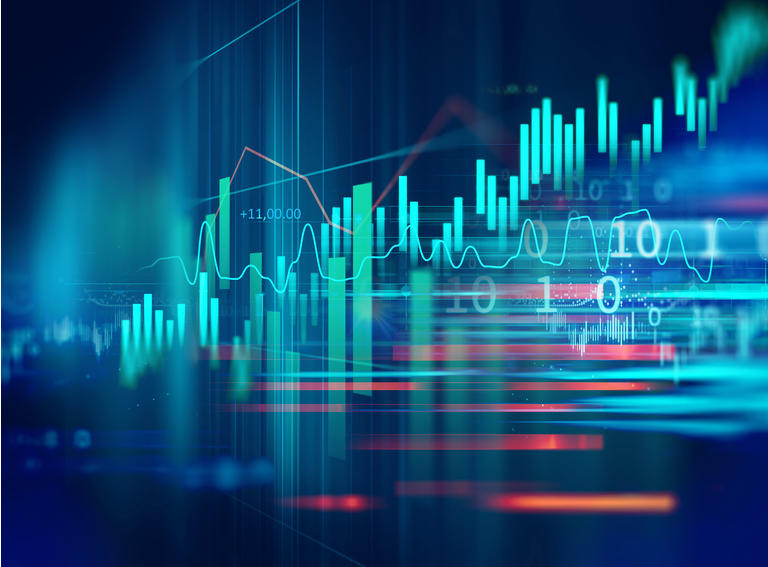 We monitor dividend changes of stocks in Dividend Radar, a weekly automatically generated spreadsheet listing stocks with dividend streaks of five years or more. The Dividend Radar spreadsheet separates stocks into categories three categories: Champions (with increase streaks of 25+ years), Contenders (10-24 years), and Challengers (5-9 years).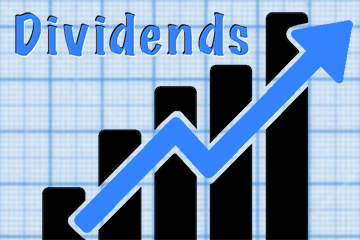 Source: Created by the Author
In the last week, thirteen companies in Dividend Radar announced dividend increases, including one of the stocks I hold in my portfolio. Note there were no dividend cuts or suspensions announced for Dividend Radar stocks during this period.
The following table presents a summary of the dividend increases. The table is sorted into sections for Champions, Contenders, and Challengers, and then by the percentage increase, (%Incr). Dividends are annualized and in US$, unless otherwise indicated. Yield is the new dividend yield for a recent price and Yrs are years of consecutive dividend increases.
Source: Created by the Author from data in Dividend Radar.
The following dividend increase data are sorted alphabetically by ticker.
Company descriptions are the Author's summary of company descriptions sourced from FinViz.
Cogent Communications Holdings, Inc. (CCOI)
Founded in 1999 and headquartered in Washington, D.C., CCOI provides high-speed Internet access and Internet protocol communications services to small and medium-sized businesses, communications service providers, and other bandwidth-intensive organizations in North America, Europe, and Asia. CCOI offers bandwidths up to 100 Gigabits per second.
Chemed Corporation (CHE)
Founded in 1970 and headquartered in Cincinnati, Ohio, CHE operates through two segments, VITAS and Roto-Rooter. Its VITAS segment provides hospice and palliative care to patients through a network of physicians, registered nurses, home health aides, and social workers. CHE's Roto-Rooter segment offers plumbing, drain cleaning, and water restoration to residential and commercial customers.
Carlisle Companies Incorporated (CSL)
Founded in 1917 and headquartered in Charlotte, North Carolina, CSL operates as a diversified manufacturing company in the United States and internationally. CSL designs, manufactures, and markets a range of products for various niche markets, including commercial roofing, energy, agriculture, mining, construction, aerospace and defense electronics, medical technology, transportation, and healthcare.
Dover Corporation (DOV)
Founded in 1947 and headquartered in Downers Grove, Illinois, DOV manufactures and sells a range of equipment and components, specialty systems, software and digital solutions, and support services in the United States and internationally. DOV operates through four business segments: Energy, Engineered Systems, Fluids, and Refrigeration & Food Equipment.
Fidelity National Financial, Inc. (FNF)
FNF provides title insurance, and technology and transaction services to the real estate and mortgage industries in the United States. The company also offers information used by title insurance underwriters, title agents, and closing attorneys to underwrite title insurance policies for real estate sales and transfers. FNF was founded in 1847 and is headquartered in Jacksonville, Florida.
Federal Realty Investment Trust (FRT)
FRT owns, manages, develops, and redevelops retail and mixed-use properties. These properties are located primarily in affluent communities in select metropolitan markets in the Northeast and Mid-Atlantic regions of the USA and in California and South Florida. FRT was founded in 1962 and is headquartered in Rockville, Maryland.
Illinois Tool Works Inc. (ITW)
Founded in 1912 and headquartered in Glenview, Illinois, ITW is a diversified, global company that manufactures and sells industrial products and equipment worldwide. ITW operates through seven segments: Automotive OEM; Test & Measurement and Electronics; Food Equipment; Polymers & Fluids; Welding; Construction Products; and Specialty Products.
KLA Corporation (KLAC)
Founded in 1975 and headquartered in Milpitas, California, KLAC is a supplier of process control and yield management solutions for the semiconductor and related nano-electronics industries. KLAC's products are used in a number of high technology industries, including the light-emitting diode and data storage industries, as well as general materials research.
Quaker Chemical Corporation (KWR)
KWR develops, produces, and markets various formulated chemical specialty products for a range of heavy industrial and manufacturing applications in North America, Europe, the Middle East, Africa, Asia/Pacific, and South America. The company was formerly known as Quaker Chemical Products Corporation. KWR was founded in 1918 and is headquartered in Conshohocken, Pennsylvania.
Microchip Technology Incorporated (MCHP)
MCHP develops, manufactures, and sells specialized semiconductor products for a wide range of embedded control applications. The company sells its products through a network of direct sales personnel and distributors in the Americas, Europe, and Asia. MCHP was founded in 1989 and is headquartered in Chandler, Arizona.
NewMarket Corporation (NEU)
Founded in 1887 and headquartered in Richmond, Virginia, NEU is a holding company that operates businesses involving petroleum additives. The company offers lubricant additives for use in various vehicle and industrial applications. NEU has operations in the United States, Canada, Europe, the Asia Pacific, India, Latin America, and the Middle East.
Terreno Realty Corporation (TRNO)
Founded in 2009 and headquartered in San Francisco, CA, TRNO is a real estate investment trust that acquires, owns, and operates industrial real estate properties. TRNO owns properties in six major coastal markets, namely Los Angeles, New Jersey and New York City, San Francisco, Seattle, Miami, and Washington, DC, and Baltimore.
Willis Towers Watson Public Limited Company (WLTW)
WLTW operates as a global advisory, broking, and solutions company serving large companies as well as mid-market and small businesses worldwide. The company designs and delivers solutions that manage risk, optimize benefits, cultivate talent, and expand the power of capital. WLTW was founded in 1828 and is based in London, the United Kingdom.
Please note that we're not recommending any of these stocks. Readers should do their own research on these companies before buying shares.
Dividend Cuts and Suspensions
Following requests from readers, we've added this section to our weekly article series. Please note that we're only covering dividend cuts and suspensions announced by companies in Dividend Radar's spreadsheet. There were no dividend cuts or suspensions announced for stocks in Dividend Radar during this period.
An Interesting Candidate
In this section, we highlight one of the stocks that announced a dividend increase. We provide a quality assessment and present performance, earnings, and valuation charts.
Our objective is to identify high-quality dividend growth [DG] stocks trading at reasonable valuations. That's a tough task, though, as high-quality DG stocks often trade at premium valuations. If we can't find a worthy candidate, we'll suggest a stock to add to your watchlist and a suitable target price.
To start, we use DVK Quality Snapshots to do a quick quality assessment, screening our list of DG stocks based on quality scores. Below is a shortlist of stocks with quality scores in the range 19-25:

Source: Created by the Author from data in Dividend Radar
Four stocks qualify this week. Illinois Tool Works (ITW) has the highest quality score, but we've highlighted ITW earlier this year. Comparing the total returns (price appreciation and dividend payments) of these stocks over the past ten years, Carlisle Companies (CSL) is the only stock that outperformed the S&P 500 (represented by SPDR S&P 500 Trust ETF (SPY)):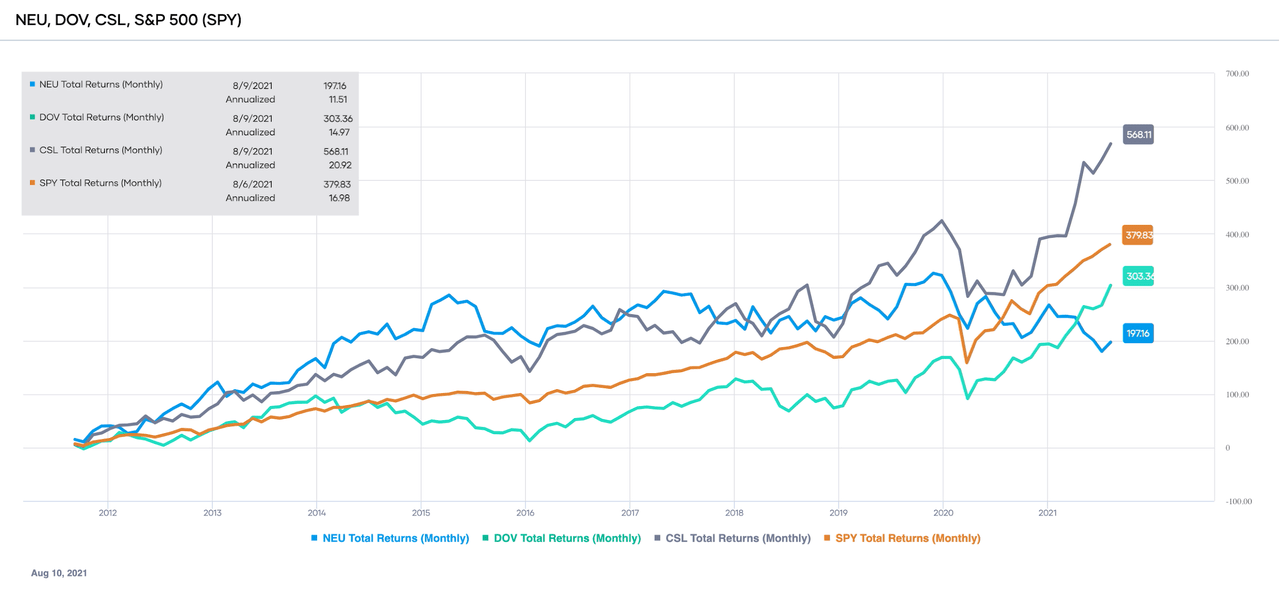 Source: Unless otherwise noted, all charts courtesy of Portfolio-Insight.com
With 45 consecutive years of higher dividend payments, Dividend Champion CSL yields only1.06% at $203.77 per share, but it has a strong 5-year DGR of 11.9%!
CSL has outperformed SPY over the past ten years, with total returns of 568% versus SPY's 380%, a 1.49-to-1 margin. If we extend the period to the past twenty years, CSL's outperformance is more impressive, with total returns of 1,142% versus SPY's 561%, a 2.04-to-1 margin!
CSL's dividend growth history is a model of consistency!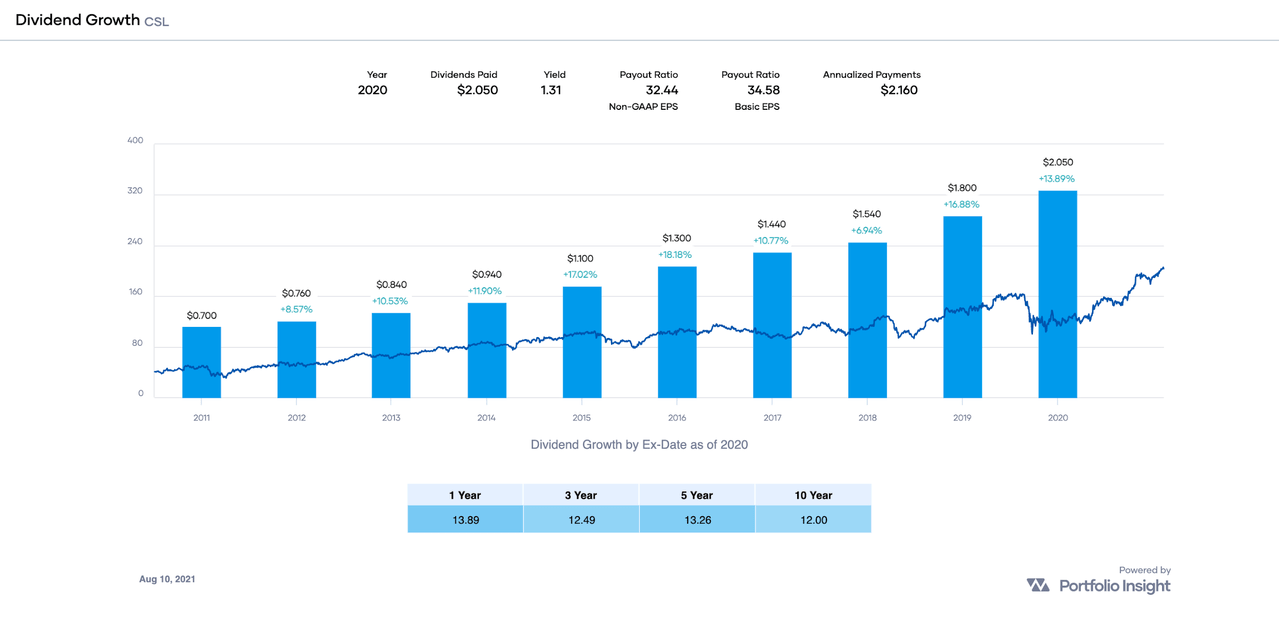 Furthermore, CSL's dividend growth rate appears to be accelerating a bit, since its acceleration factor is 1.11, which is higher than the 1.00 level that would indicate consistent dividend increases from year to year. (To calculate the acceleration factor, divide a stock's 5-year DGR by its 10-year DGR).
CSL's earnings are less consistent but generally growing, though the company suffered a drop of about 24% in EPS in FY 2020 due to the impact of the COVID-19 pandemic. Fortunately, it appears that analysts are expecting a solid recovery for FY 2021 and FY 2020: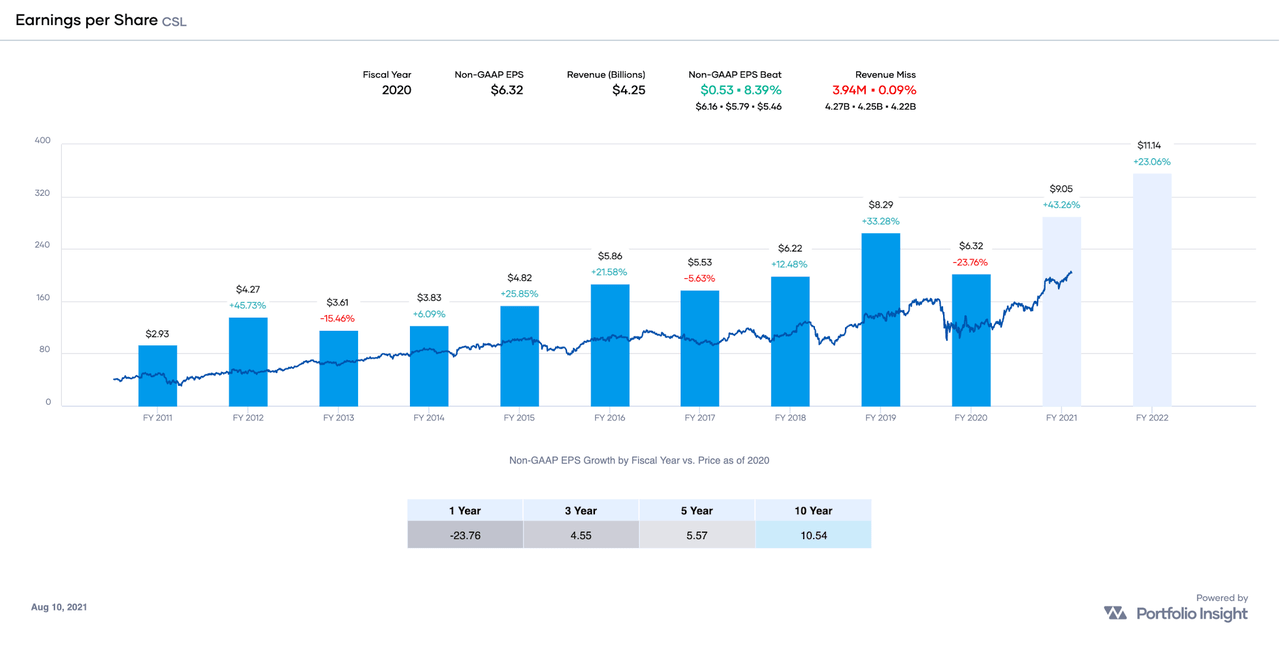 At 33%, CSL's earnings payout ratio is "low for most companies", according to Simply Safe Dividends: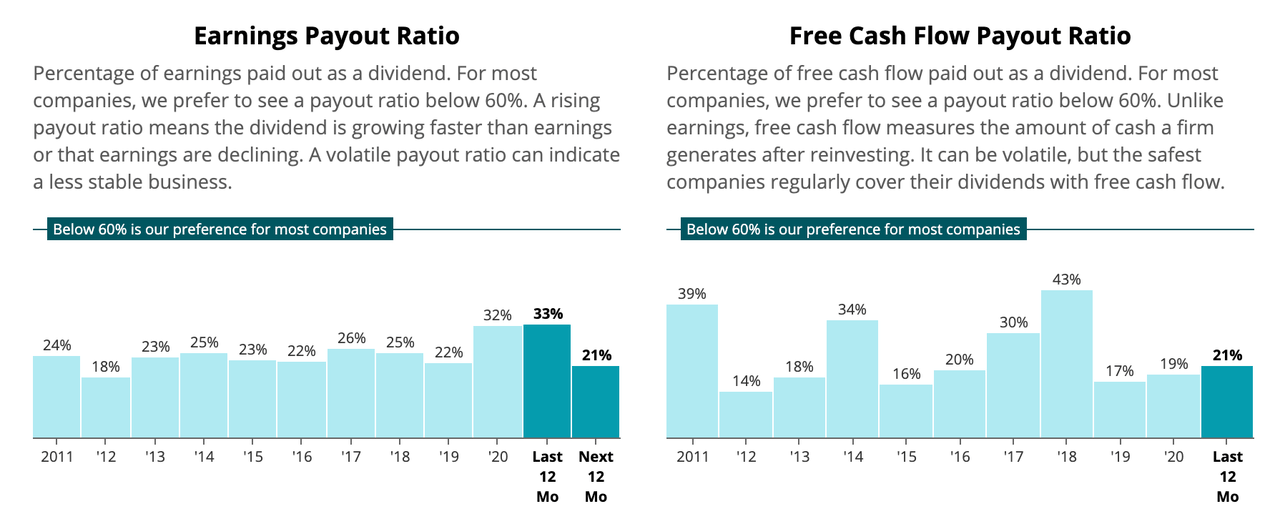 Source: Simply Safe Dividends
Let's now consider CSL's valuation. We could estimate fair value by dividing the stock's annualized dividend ($2.16) by its 5-year average yield (1.37%). That results in a fair value [FV] estimate of $158. Given CSL's current price of $203.77, the stock appears to be trading at a premium to its past dividend yield history.
For reference, Morningstar's FV is $163, CFRA's FV is $182, Finbox.com's FV is $211, and Simply Wall St's FV is $224. The average of these fair value estimates is $195, indicating that CSL may be slightly overvalued currently.
My own FV estimate of CSL is $194, so I believe the stock is trading at a premium valuation of about 5%.
Conclusion
CSL is a high-quality DG stock trading at a premium valuation. I would wait for CSL to trade below $194 per share before considering opening a position or adding shares to an existing position. For conservative investors, look to buy below $175 per share.
Please note that we're not recommending CSL or any of the stocks listed in this article. Readers should do their own research on these companies before buying shares.
Thanks for reading and happy investing!