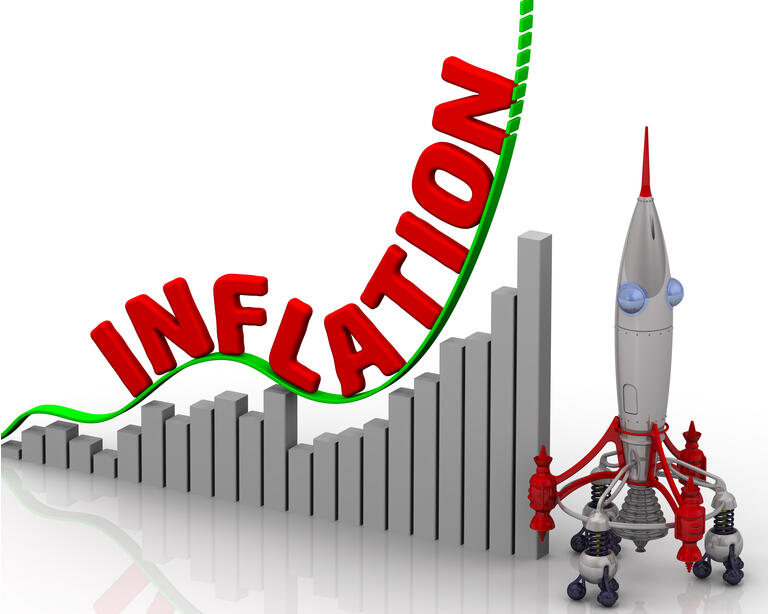 Inflation is Accelerating
The 10 Year Note is trading at 1.35. We are beginning to see that the market has come back up from the low of 1.12 made this week. We've been tracking the 10 Year Note as an indicator of short-term inflation. The yield has risen from 1.12 to 1.35, which is a significant increase in a short time. There has also been a great deal of volatility in gold, bringing gold down to $1677.90 on August 9.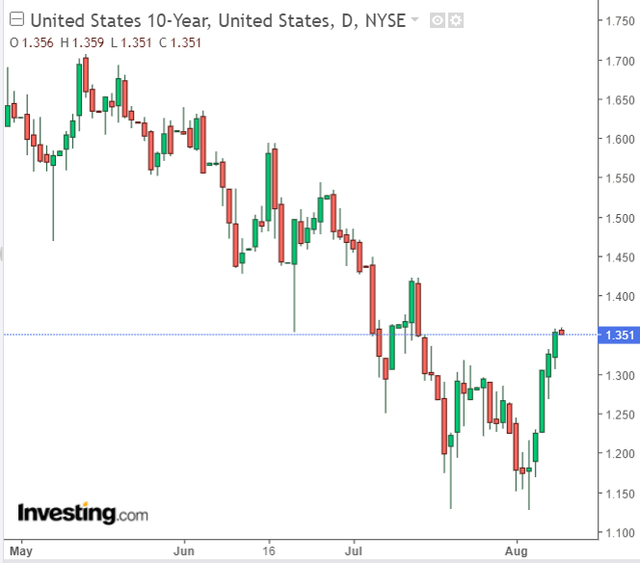 The 10 year yield has sent an alert that interest rates are on the way up. Short term, it has given the nervous investor a reason to sell into precious metals - gold and silver in particular.
There are mixed emotions about the economic recovery. There is a lot of talk about returning to a normal economy, but we have a really mixed up economy and many of the effects of the pandemic were not what were expected. Most people were afraid that real estate prices would collapse. They didn't. Stocks did collapse, but it recovered fast. A lot of capital has moved into the digital economy. Stocks have run up since last year, discounting the idea that we were moving into a digital economy. Amazon continues to boom. The digital economy continues to grow.
The amount of stimulus required by the economy meant that the US dollar would weaken and we would get an inflationary spike. The question is how much this spike is going to affect us. We will see what the CPI report tells us. This inflationary period might be temporary or it might be with us long term. New highs in real estate and stocks are a reflection of the weakness of the currency underneath such assets: the US dollar.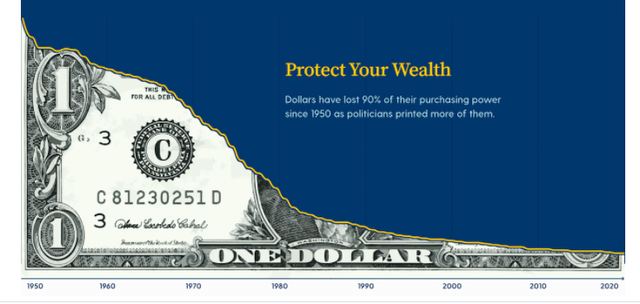 Courtesy: ema2trade.com
If you account for the devaluation of the US dollar, you will realize that you are not making much, if any, money in terms of increased asset value. In most assets, you are barely breaking even, even if the price continues to rise because the price of everything is going up based on the decline in the US dollar. You may even be losing purchasing power as your assets rise in price. For this reason, the smart money moved into real estate and other assets such as gold and silver that would keep pace with inflation and they would not lose as much.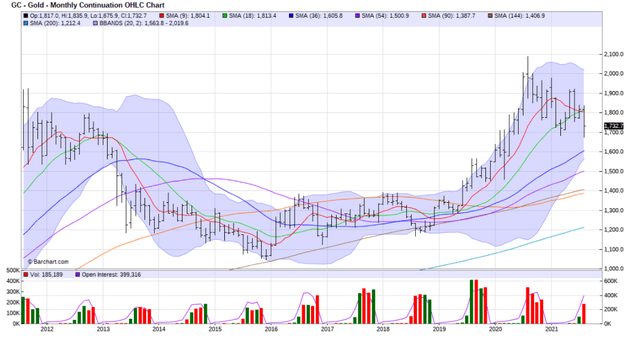 As we look at the possibility that inflation might accelerate, particularly as we get negative interest rates, there are few areas where you can get value or yield on your investments. Gold and silver are trading at a discount to almost every other asset, so once an adjustment occurs, gold and silver should trade substantially higher.