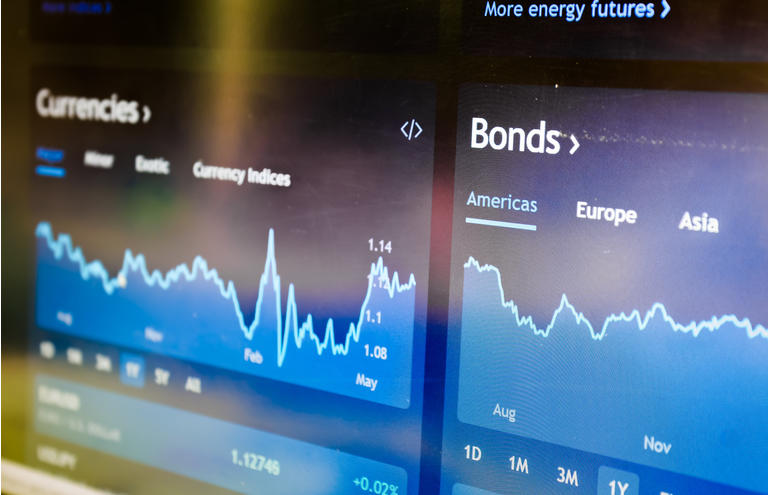 Main Thesis
In this article we review the TCG BDC (NASDAQ:CGBD). The fund has a reasonably established dividend that you can rely on but I can only recommend it to aggressive investors that have the time and patience to let it grow.
The CGBD Strategy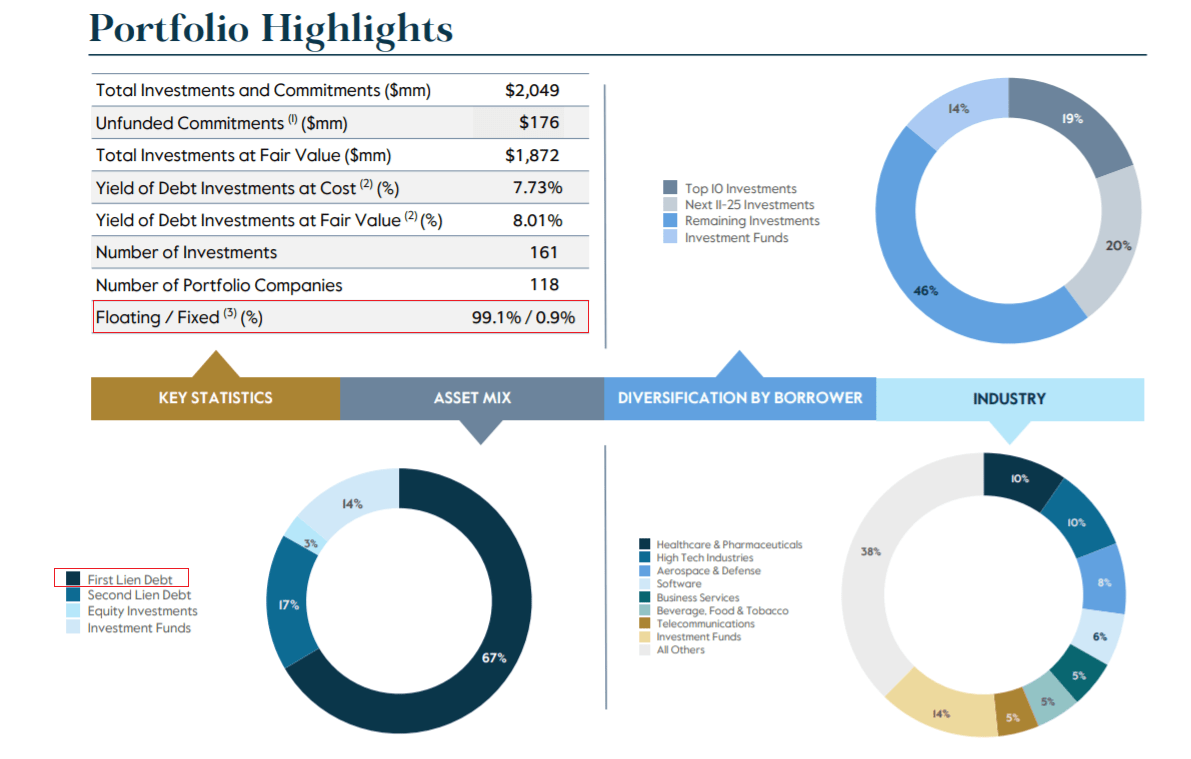 (Source: latest investor presentation)
As a player in the BDC industry, CGBD holds a portfolio of floating rate loans that are primarily first-lien. Although the portfolio companies do have poor credit, CGBD describes its positioning as "defensive". Indeed, almost 70% of the portfolio is secured with collateral that's first in line to get paid in the event of default. Management has done a good job of diversifying the portfolio to over 100 portfolio companies in various industries. They also have enough dry powder on hand to take advantage of any buying opportunities.
Analysis of the Dividend
In today's environment of very low interest rates, it seems that investors have little choice but to take more risk in an effort to earn a higher yield. With a forward dividend yield of 9%, the fund can seemingly help in that regard. It should be noted, however, that the dividends are paid on a quarterly basis and aren't ideal for someone that can't wait 3 months to get paid. Furthermore, although the dividend has been historically stable, the dividend was cut in the wake of the Covid crisis.

(Source: Seeking Alpha)
Dividend Sustainability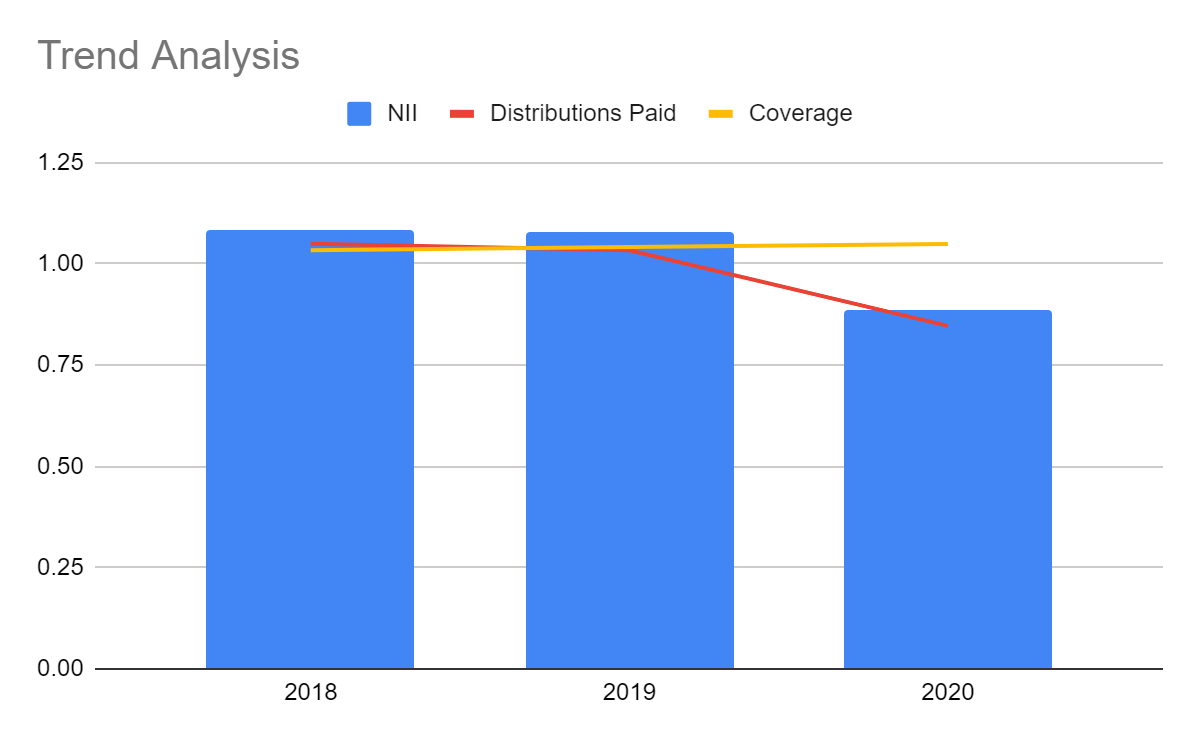 (Source: Original Image - data from latest annual report)
In breaking down the BDC's financial statements, we're looking to see how well the BDC has done in generating investment income and covering the dividend for long-term sustainability. In the case of CGBD, they've done a good job of maintaining excellent coverage just from NII and have maintained a stable NII figure. However, as an externally managed BDC, the base management fees do take a material cut of revenues. Furthermore, 2020 was a challenging macroeconomic environment for both originating loans and collecting interest payments - the quarterly dividend was subsequently cut. Although it's almost impossible to foresee future black swan events like Covid, we are projecting a stable dividend going forward. The economy has rapidly improved and the floating rate feature of the portfolio has positioned the BDC to capture interest rate upside.
Asset Allocation Recommendation

(Source: Yahoo Finance)
Notwithstanding the rather high dividend, this BDC should only be considered by those with a high risk tolerance and an investment horizon of at least 5 years. The reason being that it has historically had drawdowns similar to equities. From peak to trough during the Covid panic, the fund lost about 75% of its value. For the patient investor that's willing and able to weather the oncoming storms, CGBD can help you achieve your goals with current income and growth. The key is to hedge with treasury bonds and rebalance on a regular basis to take advantage of the drawdowns.
Conclusion
All things considered, we do recommend this fund if you can afford to wait and let it grow. The dividend does depend on a healthy economy but is reasonably established and should capture interest rate upside. Hedging with treasury bonds will smooth out the returns and allow you to rebalance on a regular schedule.