OLO Lockup Expiration Is Short Opportunity
Summary
When the OLO lockup expires on September 8th, pre-IPO shareholders and company insiders will be able to sell large blocks of previously-restricted stock for the first time.
Significant sales of currently-restricted shares could cause a sharp, short-term downturn in OLO's share price.
The lockup expiration provides an opportunity for risk-tolerant shareholders to short the stock ahead of the lockup expiration and cover shares in the two sessions after the lockup expires.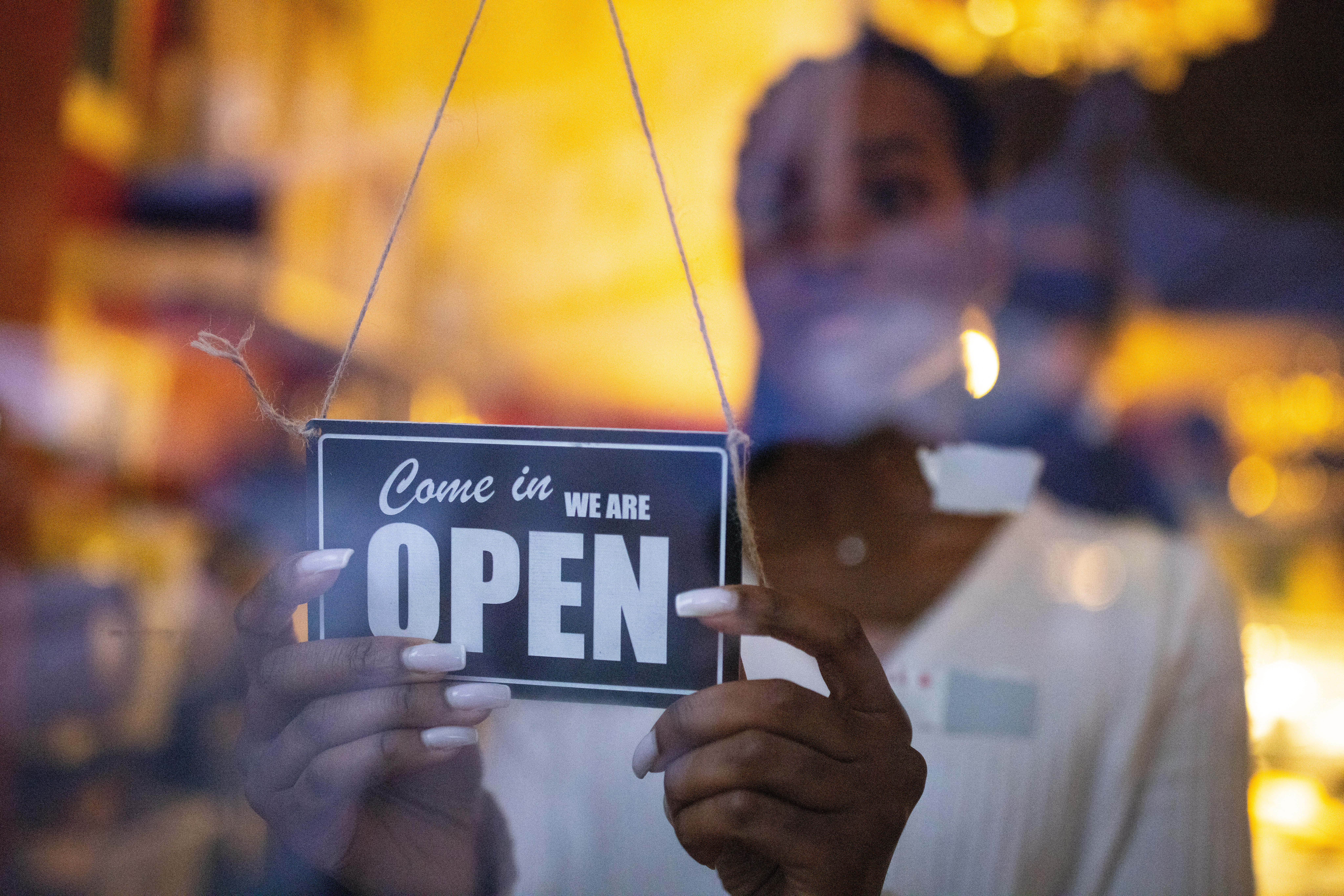 September 8, 2021, concludes the 180-day lockup period of Olo Inc. (NYSE: NYSE:OLO).
When the lockup period ends for Olo, employees and former employees will be able to sell more than 11.5 million currently restricted shares - in addition to currently restricted shares owned by management. Significant sales of restricted shares could flood the marketplace for Olo and cause a sharp, short-term decline in share price.
Aggressive, risk-tolerant investors should consider shorting Olo ahead of the lockup expiration on September 8th.
Currently, Olo trades in the $37 to $38 range, a 48.2% return from IPO.
A Moment of Clarification
Before we delve into the details, we'd like to take a moment to clarify why we are listing the lockup expiration date as September 8th when many other sites are listing it as September 13th.
In the company's March 15th, 2021 S-1/A it is noted that:
As a result of lock-up agreements described in this prospectus and subject to the provisions of Rule 144 and Rule 701 as discussed below, shares of our common stock sold in this offering or otherwise subject to lock-up agreements and market stand-off agreements will be available for sale in the public market as follows:

[B]eginning on the 175th day after the date of this prospectus, the remainder of the shares of our common stock will be eligible for sale in the public market from time to time thereafter.
By our calculations, that makes September 8th Day 175. We have reached out to OLO investor relations for clarification, and if they reply with conflicting information, we will update this article.
Business Overview: Cloud-Based Platform Serving the Restaurant Industry
Olo operates an ecommerce platform designed for large, multi-location restaurant businesses. The platform enables digital ordering and delivery, which helps restaurant brands solidify their positive relationships with customers. In today's environment, customers demand a higher level of convenience from restaurants, especially through online channels. Olo provides the digital infrastructure making the online convenience a seamless user experience.
The Olo platform consists of 3 core modules: ordering, dispatch, and rails. The ordering module allows consumers to order and pay using a wide variety of devices. Dispatch allows the restaurant to deliver the food directly while controlling timing, price, and service quality. The rails module acts as an aggregator that gives the restaurant the ability to control price, menu, and location information while integrating third-party POS systems.
Olo differentiates itself from other food delivery apps like DoorDash (DASH) by enabling ordering and delivery via its own SaaS platform. Olo is designed for large restaurant chains like Denny's (DENN), Five Guys, and Chili's, and the platform enables those businesses to manage their online presence across food delivery apps like UberEats, DoorDash, and Grubhub.
In 2020, Olo earned $98.4 million in revenue, which was an increase of 94% over the prior year. Its gross margins were 81% in 2020, and operating margins were 16%. The Olo platform is designed to scale quickly while generating good operating profits to maintain those margins.
The restaurant delivery sector benefited from the COVID-19 pandemic, and consumers are likely to continue enjoying the convenience of having freshly prepared meals delivered to their homes on demand. The National Restaurant Association reported that consumers spent approximately $863 billion at restaurants in the US in 2019, which exceed grocery expenditures. That amount decreased to around $659 billion, but The Freedonia Group predicts restaurant expenditures to exceed $1.1 trillion by 2024.
Prior to 2020, off-premise consumption of restaurant food amounted to 60% of all orders. The National Restaurant Association expects that market penetration to reach 70% to 80% over the next 5 years.
Olo Inc. is headquartered in New York, New York. It has approximately 435 employees, and its fiscal year ends on December 31.
Financial Highlights
Olo Inc. reported third-quarter financial highlights for the period ending June 30, 2020:
Overall revenue rose 48% to $35.9 million.
Platform revenue rose 53% to $34.5 million.
Gross profit rose 42% to $28.5 million, which was 80% of revenue.
Non-GAAP gross profit rose 46% to $29.5 million, which was 82% of revenue.
Operating income dropped $8.2 million for an operating loss of $(2.4) million.
Non-GAAP operating income dropped $1.1 million to $5.9 million.
Net loss was $(2.4) million or $(0.02) per share, versus a net income of $3.9 million the prior year.
Management
Founder and CEO Noah Glass has also served on the board of directors since Olo's inception. His previous experience comes from senior positions at Endeavor Global. He serves on the board of directors at Portillo's, Share Our Strength, and the Culinary Institute of America. Mr. Glass earned a B.A. degree in Political Science from Yale University.
COO Matthew Tucker has served in his position since 2013. In addition, he assumed the position of President in January 2020. His previous experience comes from positions at Payfone, Rely Software, and LendingTree. He earned an M.B.A. from Georgetown University and a B.A. from the University of Michigan.
Competition: DoorDash, UberEats, Grubhub
The restaurant delivery sector has many competitors including DoorDash, Grubhub, UberEats, Seamless, Postmates, goPuff, Delivery.com, Instacart, Munchery, and Eat24. In addition, most large cities have local apps that pick up and deliver food orders.
Early Market Performance
The underwriters priced the IPO at $25 per share. The stock opened on its first day of trading at $34.75. Although the price dipped initially reaching a low of $23.30 on May 13, it reached a high of $42.87 on June 8. From there, the share price began a steady decline until rising again to reach $46.56 on August 26. The stock currently trades around $37 to $38.
Conclusion: Short Ahead of LU Expiration
When the IPO lockup for OLO expires on September 8th, pre-IPO shareholders, company insiders and employees will be able to sell millions of currently restricted shares for the first time. With just 18 million shares trading pursuant to the IPO, any significant sales could cause a sharp, short-term downturn in share price.
Aggressive, risk-tolerant, investors should consider taking advantage of this anticipated dip by shorting shares of OLO ahead of the lockup expiration. Interested investors should cover their positions during the September 8 and September 9 trading sessions.
This article was written by
Don Dion is the CEO of Inland Management, a company focused on acquiring, subdividing, developing and marketing large tracts of land on the fringes of major metropolitan markets. Inland Management has sold land in all 48 contiguous states totaling billions of dollars. As CEO, Don is responsible for helping to maintain and enhance the firm's strong financial position and identifying opportunities for growth. In addition to his role at Inland Management, Don Dion is the Chief Investment Officer of DRD Investments, LLC. Based in Naples, FL. and Williamstown, MA., DRD Investments is a family office focused on managing a long/short hedge fund, real estate, venture capital and various other financial assets for the Dion family. Don also serves as the trustee of the Dion Family Foundation, which focuses on helping individuals with tuition assistance at Catholic Institutions for grammar school, high school, and college education. The foundation also helps individuals by supporting Massachusetts General Hospital. Don is on two leadership boards and advisory committees at Massachusetts General Hospital and the Home Base Program (a partnership between Mass General and the Red Sox Foundation). He consults with Saint Dominic's Academy and serves as a trustee of Saint Michael's College. Previously, Don was the founder and CEO of Dion Money Management, a fee-based investment advisory firm for affluent individuals, families and non-profit organizations. Founded in 1996 and based in Williamstown, MA. and Naples, FL., Dion Money Management managed approximately one billion in assets for clients in 49 states and 11 countries. While at Dion Money Management, Don was responsible for setting investment policy, creating custom portfolios, and overseeing the performance of client accounts. Don sold the firm to NYC-based Focus Financial Partners (FOCS) on September 1, 2007 and no longer manages money for other families or institutions. Don remains a shareholder of Focus Financial Partners (FOCS). Don is also the retired publisher of the Fidelity Independent Adviser family of newsletters, which provided a broad range of investor commentary on the financial markets, with a specific emphasis on mutual funds and exchange-traded funds. With nearly 100 thousand subscribers in the United States and 29 other countries, Fidelity Independent Adviser published two monthly newsletters and one weekly newsletter. The flagship publication, Fidelity Independent Adviser, was published monthly for 16 years and reached over 60,000 subscribers. In 2011 Don and his daughter Carolyn co-authored the Ultimate Guide to ETFs, available on Amazon.com. Prior to founding Dion Money Management, Don co-founded Litchfield Financial Corp. (LTCH) with Summit Partners. Don served as Chairman and CEO of Litchfield, which was listed on the Nasdaq in 1992 and acquired by Textron Corp. (TXT) in 1999. Don was also the Executive Vice President, CFO and General Counsel for Patten Corporation (BGX) from 1986 to 1988, where he played a critical role in the company's successful initial public offering on the New York Stock Exchange. From 1983 to 1985, Don was a corporate lawyer with the Boston Law Firm of Warner and Stackpole. Before joining Warner and Stackpole, Don worked as a C.P.A. for Ernst and Young from 1979 to 1983. Don graduated with honors from Saint Michael's College in 1976 with a B.S. degree in Economics and Business Administration. He received his J.D. from the University of Maine Law School in 1979 and his LL.M. from Boston University Law School in 1982. Don can be reached at donalddion@gmail.com
Analyst's Disclosure: I/we have a beneficial short position in the shares of OLO either through stock ownership, options, or other derivatives. I wrote this article myself, and it expresses my own opinions. I am not receiving compensation for it (other than from Seeking Alpha). I have no business relationship with any company whose stock is mentioned in this article.
Seeking Alpha's Disclosure: Past performance is no guarantee of future results. No recommendation or advice is being given as to whether any investment is suitable for a particular investor. Any views or opinions expressed above may not reflect those of Seeking Alpha as a whole. Seeking Alpha is not a licensed securities dealer, broker or US investment adviser or investment bank. Our analysts are third party authors that include both professional investors and individual investors who may not be licensed or certified by any institute or regulatory body.