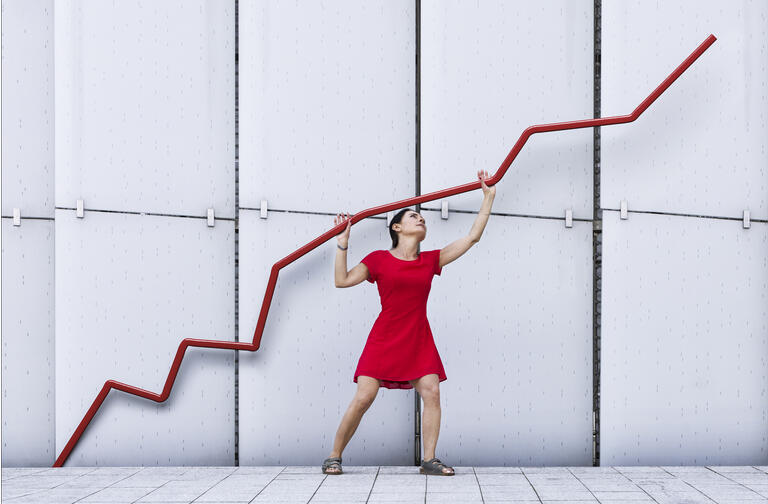 Home bias and dark stocks
Many investors in the US have a strong home bias. They only invest in US-traded stocks. I think the origin of this bias is fear of missing essential information on investments. However, some of these investors go for unknown and small stocks. They hope for better returns when they come across positive information that few other investors have found. Therefore many US investors with a strong home bias invest in very small companies.
There are even US investors with a strong home bias that invest in over-the-counter traded non-reporting stocks, so-called dark stocks. My impression is they still rely almost exclusively on public information, which is often outdated.
I consider investing in dark US stocks highly irrational for US investors with a home bias. A home bias makes sense if you are afraid that information about a company is incomplete or inaccurate. But with dark stocks, investors always have to rely on incomplete or inaccurate information. So instead of investing in over-the-counter dark stocks, it makes much more sense to invest in foreign nanocaps, filing their financial reports.
Moreover, regulators have recognized problems with dark over-the-counter stocks. Because they do not file financial reports they are more vulnerable to fraud and pump and dump schemes. To protect investors they have made new rules. According to these new rules, many small investors cannot establish new positions in dark stocks anymore.
Quantitatively ranked nanocaps
At the same time very small stocks, so-called nanocaps, with market caps below $25 million have high returns. The main difference between dark stocks and nanocaps is the latter are filing financial reports.
On average, the stocks I recommended in my newsletter Global Deep Value Stocks had about 40% annualized return since the beginning of 2019. 29% of these stocks were nanocaps, usually with a market cap much below $25 million but always higher than $5 million. In addition, I require a minimum 10-day trading volume for these nanocaps in order to be actionable for my subscribers.
Twice a month I rank all available nanocaps with a simple ranking system using common multiples and variables related to treading volume, payouts, and financial strength.
Investors can trade these stocks by using a broker that allows trading in foreign stocks, such as Interactive Brokers. Its trading client is available for multiple operating systems: Windows, Android, iOS and Linux. I am not aware of any regulatory restrictions blocking investors from executing trades in foreign stocks.
Below I will show you how extremely well this has worked since the beginning of 2019.
US-listed nanocaps
US-traded nanocaps I discussed and recommended were aTyr Pharma (LIFE, 31.7%), CytRx Corporation (OTCQB:CYTR, 77.8%), Socket Mobile (SCKT, 418.4%), Mechanical Technology (MKTY, 188.2%), Medicure (OTCPK:MCUJF, about 18%), Paragon Technologies (OTCPK:PGNT, about 100%), TOR Minerals International (OTCPK:TORM, about 30%). Percentages are annualized returns. For stocks that have not been played out yet the percentages are estimates.
Of course, there were also US-traded nanocaps stocks that did not play out well: Highway Holdings (HIHO, -31.3%), Insignia Systems (ISIG, -27.8%), Continental Materials Corp (delisted with estimated annualized return -80.7%), Westell Technologies (OTCPK:WSTL, estimated return -6.4%), P&F Industries (PFIN, -22.6%) and JLM Couture (OTCPK:JLMC, -11.6%).
I estimate a 52.6% annualized return per position with 7 positions with a positive return and 6 positions with a negative return. This suggests investing in nanocaps is a good thing to do. On average these 13 US-traded nanocaps did much better than the annualized average return of about 40% for the 411 stocks I recommended. I think part of the returns can be attributed to the extremely good sentiment for US-traded stocks. We also saw the effect of this sentiment on major indexes like the Nasdaq (QQQ) and the S&P 500 (SP500).
Foreign nanocaps
I recommend investors who used to invest in dark nanocaps to switch to foreign nanocaps. There is less uncertainty and there are more of them. So it is easier to build a large portfolio of nanocaps than of small dark stocks. Below is a table of 40 nanocaps. Since the beginning of 2019 I recommended them and then moved to the Played Out stocks 1 or 2 years later:
| | | | |
| --- | --- | --- | --- |
| Ticker | Company name | Country | Annualized Return (%) |
| SIN:J03 | Jadason Enterprises Limited | PRC | -40 |
| WAR:LSI | LSI Software S.A. | Poland | 35.3 |
| TYO:7462 | Daiya Tsusho Co Ltd | Japan | 208.5 |
| TYO:7922 | SANKO SANGYO CO., LTD. | Japan | -22.1 |
| TYO:8891 | MG HOME CO., LTD. | Japan | -17.1 |
| HKG:60 | Hong Kong Food Investment Holdings Ltd | Hong Kong | -32.1 |
| LON:UVEL | UniVision Engineering Limited | UK | -35.8 |
| WAR:IZB | Izoblok SA | Poland | 16.9 |
| TYO:8225 | Takachiho Co Ltd | Japan | -16.7 |
| WAR:MXC | MaxCom SA | Poland | 7.6 |
| TYO:5284 | Yamau Co Ltd | Japan | 66 |
| LON:OCT | Octagonal Plc | UK | -93.7 |
| ASX:TCN | Techniche Limited | Australia | 21.3 |
| EPA:GIRO | Signaux Girod SA | France | 46.9 |
| TYO:3352 | BUFFALO CO.LTD. | Japan | 23.1 |
| TYO:7273 | IKUYO CO., LTD. | Japan | 56.5 |
| TYO:5610 | Daiwa Heavy Industry Co., Ltd. | Japan | 47.8 |
| TSE:HWO | High Arctic Energy Services, Inc. | Canada | 148.4 |
| FRA:AAH | Ahlers AG | Germany | -3.3 |
| TSE:AJX | AgJunction Inc | Canada | 283 |
| TYO:5458 | TAKASAGO TEKKO K.K. | Japan | 2.1 |
| WAR:PAT | PATENTUS SA | Poland | 7.6 |
| TYO:5285 | YAMAX Corp. | Japan | 79.4 |
| WAR:ODL | Odlewnie Polskie S.A. | Poland | 19 |
| TSE:MCB | McCoy Global Inc | Canada | -1.7 |
| SIN:5AB | Trek 2000 International Ltd | Singapore | 25.8 |
| HKG:389 | China Tontine Wines Group Limited | PRC | -15.6 |
| WAR:MON | Monnari Trade SA | Poland | 91.5 |
| WAR:APE | APS Energia SA | Poland | 219.5 |
| LON:NTQ | Enteq Upstream PLC | UK | 79.9 |
| LON:BLVN | BowLeven PLC | UK | 71.8 |
| TYO:7863 | Hiraga Co Ltd | Japan | 68.8 |
| WAR:DEL | Delko SA | Poland | 50.4 |
| LON:TRU | Trufin PLC | UK | 536.2 |
| TYO:7946 | KOYOSHA INC. | Japan | 4.6 |
| HKG:637 | Lee Kee Holdings Limited | PRC | 55.4 |
| LON:BISI | Bisichi PLC | UK | 26.8 |
| TYO:5753 | Nippon Shindo Co Ltd | Japan | 13.2 |
| WAR:NTT | NTT System SA | Poland | 70.7 |
| LON:RTC | RTC Group plc | UK | 89.8 |
| Average annualized return (%): | | | 54.9 |
Source: own computations
As you can see the average return is similar to the return of my US-traded nanocaps. But what is much more important is the consistency is much better with only 9 losers among 40 stocks.
I have not computed the returns for the more than 70 foreign nanocaps I recommended that are not on my Played Out list yet. These stocks are not on my Played Out list because I recommended them less than 1 year ago or they were still cheap after 1 or 2 years. I have not computed the returns for these 70 stocks because I would need to estimate them which would take too much time.
A couple of the US-traded and foreign stocks were delisted or became otherwise untradable after I recommended them. Sometimes these stocks had still substantial value when they were delisted. In those cases, I have been very conservative in estimating the remaining value and therefore the return.
Final words
Since the beginning of 2019, both US-traded and foreign nanocaps have had great returns. There is no substantial return difference between my US-traded picks and my foreign picks. But there are far more good-looking foreign nanocaps than US-traded nanocaps and their returns are also much more consistent.
I do not know how well my results compare with those of investors in dark stocks. However, I would imagine it is much more difficult to trade dark stocks since they usually have a much lower average trading volume. So with dark stocks, obtaining good returns depends much more on trading skills than with nanocaps. Moreover, I think investing in dark stocks has always been riskier than investing in nanocaps because of less information for dark stocks.
Nanocaps have often low trading volume although trading volume is usually better than trading volume for dark stocks. Because there are so many nanocaps it is easy to invest hundreds of thousands of dollars in US-traded and foreign nanocaps. Therefore I think nanocaps are a great alternative for small investors, in particular former investors in US-traded dark stocks.
Similar to dark stocks the returns of nanocaps fluctuate with general market sentiment. See also this article by Mark Vonderwell: The excessive history of microcaps. One of the takeaways is that nanocap returns are much higher than the market during bull markets but underperform during bear markets. Long term, his equal-weight strategy produces excellent returns although much lower than the returns presented here.
What is different with my approach is that I do not pick just any nanocap. Instead, I select them using a quantitative algorithm comparing more than 2000 stocks twice a month. As a result, I pick nanocaps with properties predicting great returns such as nanocaps with low earnings multiples, low cash flow multiples, good financial strength, high payout, and low trading volume. As part of my analysis, I also skip those nanocaps with too many governance issues, too much financial distress, or when it turns out fundamental data is not correct.
Of course, success is not guaranteed with any strategy. The problem with successful investment strategies is that over time too many people will imitate them. That means investors will bid up such stocks causing returns to decrease. With nanocaps, this is much less of an issue since they are not investable for large, professional investors. In any case, I think my stock selection based on quantitative ranking and research should outperform an equal-weight nanocap strategy.