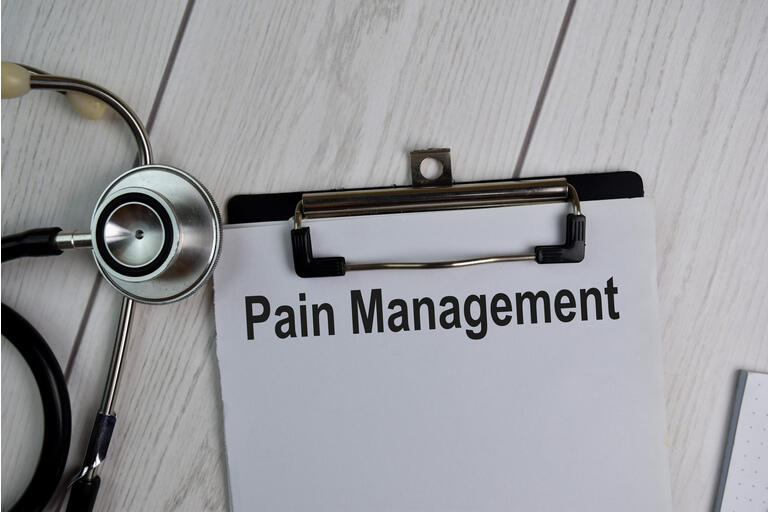 Introduction
It's no question that investors in BioDelivery Sciences (NASDAQ:BDSI) will be disappointed in the company's share price performance on both an absolute basis and relative to the greater indices. Even when compared to the iShares Biotechnology ETF (IBB), the shares have significantly underperformed.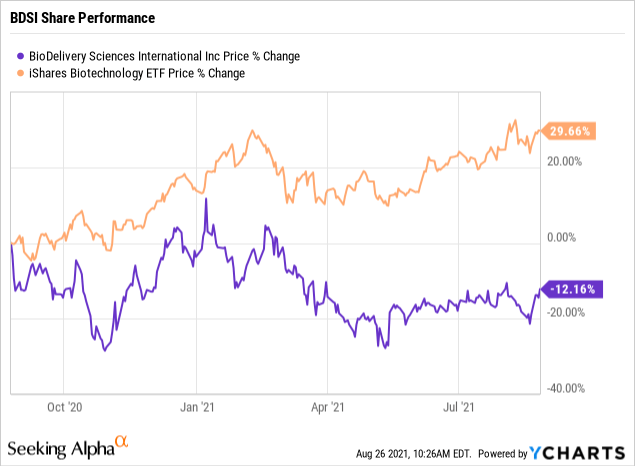 The purpose of this article is to update readers as to the recent business developments of BDSI as well as provide an update to my valuation for the company. If you are a potential investor in BDSI, you can review the core products in my previous article. In that article, I argued that the company was generating an impressive amount of cash despite the pandemic largely cancelling office visits and subsequently new patients to the brand, something we refer to as NBRx. Generous rebates and customer assistance programs were an impediment on revenues generated but likely prevented the loss of active patients. Post pandemic, I expect the company will slowly remove the additional patient assistance measures which will provide a boost to revenues.
The permanent appointment of Jeff Bailey as CEO has added some stability to the company and he has made it clear during his time in charge that he intends to continue to acquire assets and generate value for shareholders via these acquisitions. It's no question that the recent litigation and legal costs have dampened profitability but I think this is the only reasonable conclusion for the market pricing BDSI at such a discount to fair value. A slew of bullish news has come to the fore recently, which I think may help the market finally come around on the stock.
Recent Performance
As most know, Belbuca is the main driver of growth for BDSI. The product has performed well thanks to strong regulatory tailwinds combined with improvements in formulary access. The company did not aggressively pursue formulary expansion for 2021, likely a result of a strong push to improve preferred status in 2020. Obtaining preferred status with commercial insurers is costly and my bet would be that the company thinks Covid-19 resulted in a fair amount of revenues not being obtained because providers were cautious about changing pain regimens or starting new pain therapy via the use of telehealth visits. The company has referenced this scenario on numerous conference calls.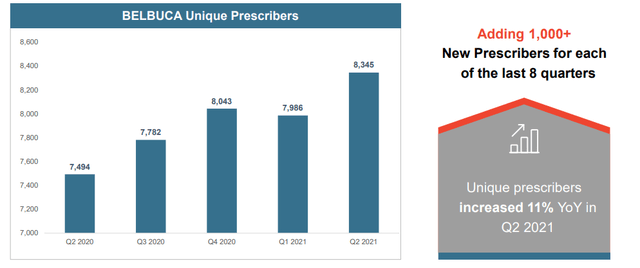 (Courtesy of BDSI Q2 investor slides)
An increase in unique prescribers normally translates to an increase in NBRx in the subsequent quarters. Additionally, the higher the number of unique prescribers, the more sustainable the total prescriptions (TRx) and subsequent revenues earned from the product in question. We saw a sharp reversion in Q2 NBRx share which was likely a result of Q1 delays stemming from the cold spell that shocked the Texas region. Look for unique prescribers to continue to grow in the future and use it as a leading metric for NBRx. I think one thing to add that most may not realize is the TRx share percentage can be very misleading depending on context it's viewed in. The company often references Belbuca's TRx share of the long acting opioid market (LAO) as shown below.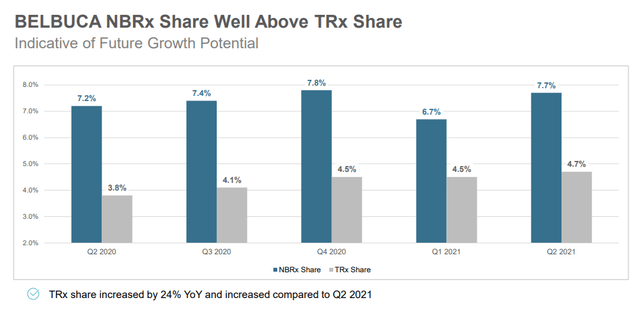 (Courtesy of BDSI Q2 investor slides)
That percentage being as high as 4.7% might lead investors to believe the total addressable market is much smaller than it actually is. My rationale for this is that there are many patients receiving short acting full opioids that are being taken around the clock. What I have seen in practice is not only patients taking LAO's transition to buprenorphine products but also patients taking short acting opioids for chronic pain make the transition. This patient cohort presents the company with a real opportunity for sustainable growth and is one of the main reasons why I think Belbuca will continue to show growth despite BDSI not expanding formulary coverage. One area of concern is the transition of patients from pain management to medication assisted therapy (MAT) even if the patient has not displayed signs of dependence. MAT programs are more profitable for offices and anecdotally I see a healthy portion of patients being put on Suboxone simply because it was the only option they were offered. For this reason, I'm really focused on the number of unique Belbuca prescribers.
As of Q2 2021 BDSI had $119m in cash on hand with total notes payable of $78.5m. This strong cash position has allowed the company to continue to make strategic acquisitions that help diversify its revenue streams. In the past, we saw the company acquire to rights to Symproic which now makes up 10% of BDSI's total revenues. The cash position has also allowed management to repurchase ~$12m worth of shares so far out of the $25m allotted in its current share buyback program. The uncertainties behind Alvogen's planned generic launch of Belbuca has certainly raised the question of whether this buyback is appropriate, but I view this as a vote of confidence that the companies IP will be protected in court.
Total revenues for Q2 came in at $40.5m which helped the company achieve 1H revenue of $81.3m. This number represents a 10% increase over H1 2020. The company continues to operate with very low operating costs which helped drive Q2 EBITDA of $13.1m which is extremely impressive considering Q2 2020 EBITDA was just $5m. Something not commonly mentioned is the net operating loss (NOL) carry forward that BDSI has been enjoying in the form of an extremely low effective tax rate. According to the 2020 10-k, BDSI has NOL's of approximately $254m. As we can see below, the company barely has paid federal taxes which has allowed cash to be added to the balance sheet.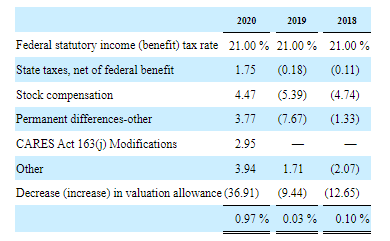 (Courtesy of BDSI 10-k)
The company announced on August 4th that it was finalizing an agreement with Dr. Reddy's (RDY) to acquire the US and Canadian distribution rights to ELYXYB. ELYXYB is a ready to use oral celecoxib solution that already is approved by the FDA. The company expects this asset to be cash flow positive within 24 months of its Q1 2022 commercial launch. The upfront cost is $6m plus and additional $9m due on August 3, 2022. BDSI is also obligated to make tiered quarterly payments in the high single to low double digit range. ELYXYB will enjoy patent protection until 2036. This pay as you sell type deal is extremely favorable for the company, as the risk of failure is largely on Dr. Reddy's. I expect BDSI will be able to generate at least $25m in peak sales annually from ELYXYB. The reason why I say this is because there is a very similar product on the market named CAMBIA, which is marketed by Assertio Holdings (ASRT).

(Courtesy of Assertio 2020 10-k)
As we can see above, Assertio generated $28m in 2020 sales from CAMBIA. The Canadian licensing rights to CAMBIA belong to NUVO pharmaceuticals (OTCQX:MRVFF). While NUVO doesn't provide individual product sales in their 10-k, I suspect the company does at least $8m in CAMBIA sales annually. CAMBIA is diclofenac powder for reconstitution which is FDA approved for the treatment of acute migraine attacks with or without aura in patients at least 18 years old. I do have a few patient's taking CAMBIA and I have always found it frivolous that a patient would need to mix their migraine treatment at the onset of a migraine. ELYXYB seems to solve this issue as it is available in pre-mixed dosage containers that are ready to consume immediately. I expect this will give BDSI a leg up when it comes to selling ELYXYB. I've been very conservative with my peak revenue estimate because I feel formulary adoption will be difficult. It's possible that year one may only see approvals for patients that have a difficult time swallowing. CEO Jeff Bailey has suggested that BDSI will consider expanding the label for ELYXYB into pediatrics. If this were to happen, the benefit of a ready to use oral solution becomes much more prominent. Regardless, with a $15m upfront cost, it should not be difficult for ELYXYB to become a cash flow positive asset within 24 months of launch.
BDSI was recently awarded a contract from the US Department of Veterans Affairs for the purpose of "pharmaceutical preparation manufacturing". The company with receive a total of $24m over the next 5 years. In true VA fashion, even the official release carries no specifics about this agreement. Strangely, BDSI also has not commented on the contract despite the news breaking on August 20th. This is something to keep an eye on.
Valuation
I've been extremely disappointed with the performance of BDSI shares since I made my initial investment a few years ago. I do still hold my shares because I'm a value oriented investor. I find that market inefficiencies are more common in the lessor publicized small cap equity space. A quote from one of Aswath Damodaran's lectures at NYU has always stuck with me when there seems to be a large discrepancy between how I value a company relative to how the market may value a company.
"If you buy into the notion of value being driven by a company's cash flows, you are immunized (to the extent that you have a long time horizon) from what the market thinks about your investment..."
Patience in investing can be extremely painful. Animal spirits take over in times of underperformance and one may want to reallocate to the hottest trend. This is one of the reasons why proper portfolio weighting is so important. I feel no obligation to sell the shares despite drastic underperformance relative to SPY. The reason for this is because cash flows have continued to improve as planned. If you are buying the cash flows of a company, you cannot sell the shares because those improving cash flows have not generated an immediate boost to share price.
My 10 year valuation model uses a weighted average cost of capital (WACC) of 7.58% and assumes that Belbuca loses exclusivity in year 2027. I also assume that COGS as a percent of sales rises by mid-single digits due to the royalties likely due to Dr. Reddy's. I factored in 2 more acquisitions with similar cost structures to the ELYXYB deal. As a result of these main assumptions, I arrived with an implied equity value per share of $6.55.

(Authors own work)
The seven Wall Street analysts currently covering BDSI all seem to be at least bullish on the stock. The average price target for these analysts according to Seeking Alpha is $6.88. I've come to the conclusion that the legal overhang from the attempted Alvogen generic launch has soured the market to the company's prospects. However, I do think this may change in the near future.
Risks/Conclusion
BDSI's latest 10-Q has shed some light on the current status of the Alvogen lawsuit;
"The Company subsequently moved the Court to strike (i.e., remove from the Court's consideration) three patent invalidity defenses raised for the first time in Alvogen's post-trial briefs and two documents improperly cited in Alvogen's post-trial briefs. On June 28, 2021, the Court granted the Company's motion to strike in its entirety. In addition, on June 28, 2021, the Court enjoined Alvogen from launching its generic product until the Court issues its final decision on the merits. The Company remains confident in the validity of its Orange Book patents listed for BELBUCA."
While I'm no patent attorney, I think this development has been understated. This is because the ANDA submitted by Alvogen could have been approved by the FDA while awaiting for the court's decision if 30 months had passed from the initial filing. The initial infringement claims were made on September 7th 2018, so it would have been possible that a generic could have been approved. Fortunately, it appears clear that in addition to striking documents deemed invalid, the courts will not allow a generic launch until the final decision is made. While we don't know when that date is set for, it's important to remember that the patents are assumed valid and can only be undone by clear and convincing evidence. I'm hoping to see net insider buying continue to pick-up off the back of the impending verdict. According to Nasdaq's insider activity report, the last 12 months have seen a net of 274k shares bought. While some of these shares represent predetermined options for executives, I haven't seen the automatic selling from these same officers as I have in the past. In fact, only 4 automatic sells are listed for 2021 so far.
Potential opioid litigation isn't a risk for BDSI, but I actually think it could present near term opportunities to acquire assets from soon to be restructuring companies. For example, it appears ENDO pharmaceuticals (ENDP) will be restructuring in the near future. This could present BDSI with an opportunity to acquire an asset like Lidoderm at an attractive price.
While I haven't added to my share position in nearly 2 years, I do continue to hold. I have seen other authors and individuals on social media say they are selling calls against their shares to generate income. While that may be, the total lack of movement in share price has led to calls options being priced extremely cheaply. I was fortunate enough to acquire a few March 18 2022 $3 calls for 0.83 when shares were trading at ~$3.43, the day before the VA contract was announced. Despite that contract now trading at ~$1.10, it's likely shares would see a sizable jump if we received a favorable conclusion regarding the Alvogen trial during that time. Recently, Seeking Alpha's factor grades have improved to the best that I have seen in my time as a BDSI shareholder.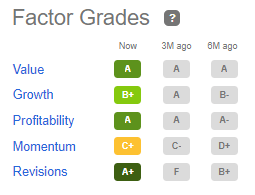 As a result of everything mentioned in this article, I plan to remain a patient investor for another year or so.