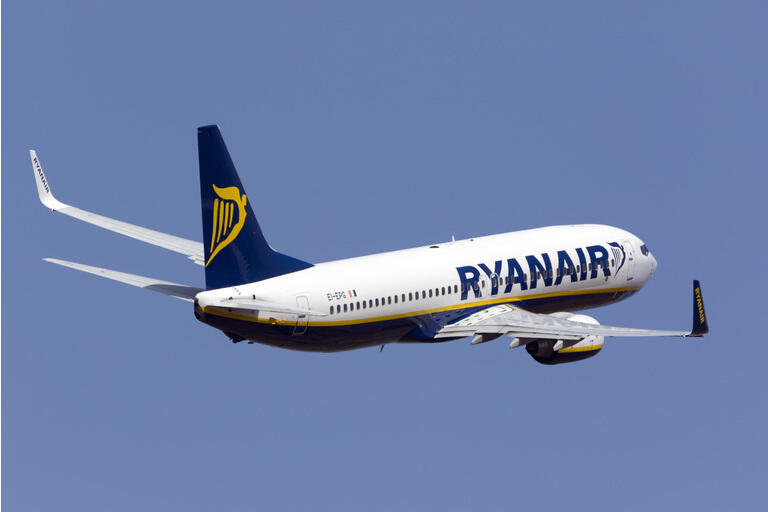 In its quest for orders, Boeing (NYSE:BA) seems to be missing out on an order from Ryanair (NASDAQ:RYAAY), which had been looking to seal a deal with Boeing for the Boeing 737 MAX. It is an interesting move from a customer loyal to Boeing that had earlier reached an agreement for an order for 75 737 MAX aircraft. The big question is what will happen now. Are there chances for Airbus (OTCPK:EADSF) or not? In this report, I take a deep dive in Ryanair's purchasing tactic explaining why it might not be bad for Boeing that order talks have ended now. It should be noted that there are similarities with the past, so I will look at those similarities going back nearly two decades but also look at some anti-parallels.
Negotiation strategy
Ryanair sought the press via a statement to express that negotiations for an order for the Boeing 737 MAX 10 had ended without an agreement being reached.
Michael O'Leary from Ryanair said the following:
We are disappointed we couldn't reach agreement with Boeing on a MAX10 order. However, Boeing have a more optimistic outlook on aircraft pricing than we do, and we have a disciplined track record of not paying high prices for aircraft.

We have a more than sufficient order pipeline to allow us to grow strongly over the next 5 years with a Boeing 737 fleet, which will rise to over 600 aircraft and will enable Ryanair to capitalise on the extraordinary growth opportunities that are emerging all over Europe as the Continent recovers from the Covid pandemic.

We do not share Boeing's optimistic pricing outlook, although this may explain why in recent weeks other large Boeing customers such as Delta and Jet2, have been placing new orders with Airbus, rather than Boeing.
Having followed many sales campaigns over the past years, one recurring element is that airline bosses actively look for media attention when negotiations for aircraft purchases are not going as planned. So, the statement from Ryanair fully fits in the handbook of an airline executive. We have seen similar moves by Tim Clark from Emirates and Akbar Al Baker from Qatar Airways. Seeking the press is just the way an airline executive uses to get what he/she wants anyways.
Boeing 737 MAX 10 pricing is a hurdle
Looking deeper into the statement, it is clear that Boeing and Ryanair could not come to terms on pricing of the Boeing 737 MAX 10 aircraft as Ryanair believes that Boeing's pricing projections are too optimistic. O'Leary continues adding that recently Delta Air Lines and Jet2 have ordered aircraft from Airbus as if that serves as evidence that Boeing is being too optimistic. In my view, that is something that takes into consideration some facts, but ignores others.
Delta Air Lines (DAL) did indeed order Airbus aircraft recently, but the company has been doing so for years as it simply leans more towards ordering from Airbus and that has very little to do with the current price projections. Delta Air Lines and Boeing have been battling each other for years. The disagreements between the two companies center on Delta's attempt to shut down Ex-Im Bank loan guarantees used for purchases that could potentially be granted to state-sponsored competitors of Delta. Another element that soured the relation between Boeing and Delta is the trade claims Boeing files against Bombardier for the C Series for which Delta Air Lines is a customer. So, Delta Air Lines doesn't really check the boxes to serve as supporting evidence for Ryanair's viewpoint.
So, what about the order from Jet2? At this stage, it is not known whether Boeing had been in negotiations with Jet2 for the MAX. So, also there you cannot say that the order is supporting Ryanair's viewpoint. In fact, Jet2 has been in negotiations with Airbus for a couple of months for an order. What likely has played a bigger role for Jet2 is that it operates the Boeing 757-300 for which Boeing simply does not have a suitable replacement.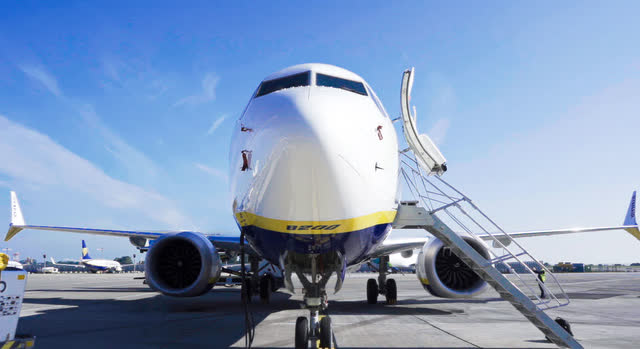 Source: Ryanair
Going back to the pricing, because that seems to have been the showstopper here, chances are significant that Ryanair was seeking for discounts that it had received on a previous order and that is where things become problematic. On the previous order, Ryanair received discounts that rendered compensations for the Boeing 737 MAX crisis and fit in well with Boeing's objective to rebuild production rates.
There are a couple of things that should be considered. The first thing is that at an earlier stage Boeing has been willing to give out discounts to render compensations and rebuild production rates and looked for a big Boeing 737 MAX announcement to have an airline reconfirm confidence in the Boeing 737 MAX. All of these elements made the jet maker willing to increase discounts.
The Boeing 737 MAX 10 that Ryanair has shown interest in will not be on the market until 2023 and what Ryanair is looking for is elevated discounts from its current order to be carried over aircraft to be delivered years from now. Obviously to justify higher discounts, Ryanair will claim that the pricing projections are not realistic, and the airline could be right. Many baseline scenarios currently assume recovery of the market by 2024-2025 and more optimistic scenarios even assume a market recovery in 2022-2023. With that in mind, it would make less sense to sign agreements now for a recovered market at depressed pricing levels. Even more so when considering that Ryanair could be less optimistic than Boeing on the recovery of the market. In that case, the low-cost carrier already has more than enough aircraft on order. So, given that pricing levels of the aircraft are related to demand and the state of the air travel industry, it seems that Ryanair's interest carries some degree of contradiction.
I could very well understand that Ryanair had been looking for another opportunistic purchase, but with the sentiment turning more positive about the market recovery the space to sign agreements at attractive prices have significantly narrowed. What also plays a role is that Ryanair is a customer for the MAX 8 and the MAX 200, the high-density variant of the MAX 8, and it is seeking for pricing agreements for the MAX 10 similar to those negotiated on the MAX 8 and MAX 200. Agreeing to that, would set a precedent for future orders for the MAX 10 inducing significant pricing pressure on the Boeing 737 MAX 10.
So what now?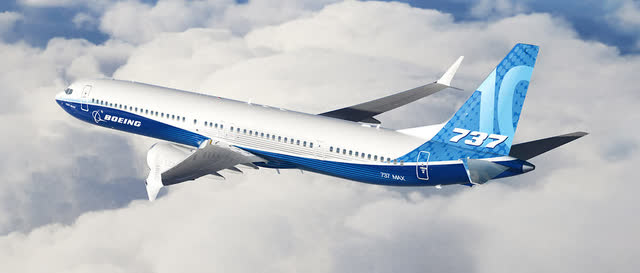 Source: Boeing
The big question is "What now? Is Boeing losing another customer?". We cannot know for sure what will happen. However, what should be noted is that aircraft orders for single aisle aircraft at the latest often are finalized a year before delivery. Assuming that Boeing would have unoccupied delivery slots in 2023, the year the MAX 10 should enter service, then there is still a year left for an agreement to be reached and chances are that with the big order and previous orders from United Airlines for the MAX 10, there are not that many unoccupied slots for the MAX 10. So, deliveries for the MAX 10 would likely take place later if there would have been an agreement which would give Boeing even more time to find a customer for the MAX 10 at pricing levels it deems reasonable. So, for Boeing this is about not selling aircraft early at a low level, if it can sign a better deal at a later stage and even if Boeing is wrong then Ryanair can come back to the negotiation table and get the aircraft at the price they want it for. In that case, it means that Ryanair was right after all.
Ryanair and Airbus: Going back two decades
Another question that could rise is "Is Airbus going to win?". Again, we cannot know what will happen, but it is interesting to look back roughly 20 years, to 2002 more specifically. Probably most people don't know what they were doing over 19 years ago and it is a long time. Nineteen years ago I was 7-8 years old, had just flown for the first time in my life and already decided I wanted to do something in aviation. A decade later, I started a study in Aerospace Engineering and started writing and another decade later I am writing this report. So, a lot can happen in roughly 20 years.
What did Michael O'Leary do in twenty years? The answer is "what he is known to do: bargaining". For the better part of 2001, O'Leary had been busy pitting Boeing and Airbus against each other for an order which would be a very welcome one for both jet makers as the airline industry was in a crisis. Much to the dislike of Airbus salesman John Leahy, Ryanair selected the Boeing 737 in 2002 and Airbus felt like O'Leary had used Airbus to get Boeing to lower its prices while there never was an extremely big chance for Airbus to win the order. After that, Airbus refused to put together sales campaigns for Ryanair.
In 2009, following the financial crisis, Ryanair once again was looking for new aircraft. At the time, Airbus already did not seem interested in doing business with Ryanair anymore. Negotiations with Boeing eventually stalled as Ryanair wanted to carry over favourable items from its previous contracts. That also did not make Airbus any more likely to mix in the bidding war in the future as it was aware that even if it did strike a deal with Ryanair, the airline would be looking for similar favorable agreements in the future.
So, Airbus has traditionally refused to do business with Ryanair. That would suggest that chances are slim that Airbus will be receiving an order now. However, John Leahy retired from Airbus and via a subsidiary Ryanair actually does operate Airbus aircraft, so you could say times have changed. In 2019, Ryanair and Airbus even were in talks for an order for a sizeable quantity of Airbus A321neo aircraft. However, an order was not placed and while it seems that Airbus has been more willing to sell to Ryanair in recent years, negotiations always happened at times when Boeing and Ryanair could not come closer to each other.
Ryanair and Boeing: An order after all?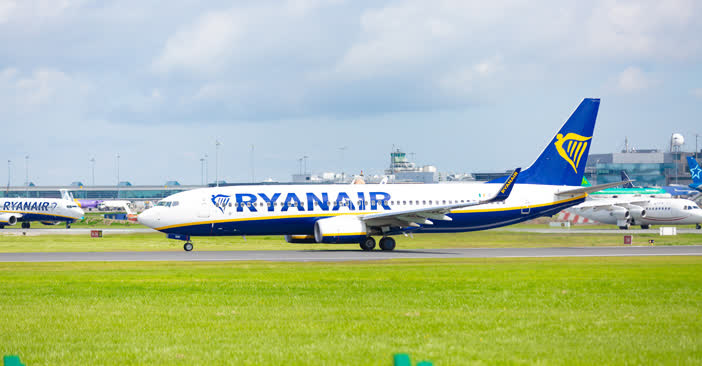 Source: Ryanair
A recurring element in negotiations between Boeing and Ryanair is that as soon as negotiations are stalling, Ryanair seeks for an offer from Airbus. Not necessarily because the airline group is extremely interested to switch its business model and transform to dual aircraft type operating model but to increase pressure on Boeing. It did so successfully in 2002 and in 2009 it attempted the same. However, in 2009, Boeing and Ryanair did not reach an agreement but data from the TAF Boeing Orders and Deliveries Monitor shows that Ryanair ended up coming back for big orders with Boeing in 2013 when it ordered 175 Boeing 737 Next Generation aircraft and a year later when it ordered 100 Boeing 737 MAX aircraft and 5 Boeing 737 Next Generation aircraft. So, what does that tell us? It tells us that the past has shown that even when Ryanair stops negotiations, the company comes back at a later date to buy the aircraft after all. And as I laid out previously in this report, that is what Boeing might be aiming for. The company wants to keep its possibilities open to sell the aircraft at attractive prices instead of rushing for a deal now at reduces prices, because it knows that if Ryanair really does need the aircraft, they will buy them anyways. And if Boeing was wrong on its pricing assumption for the future, it can still sell the aircraft at a discount.
What is lesser known is that Ryanair has shown interest in the Boeing 737 MAX 10 since the launch and since the launch, the airline has maintained its view that the price of the aircraft is too high. So, Ryanair actually is charmed by the MAX 10, but it simply doesn't want to pay the price for the aircraft. And Boeing obviously is also seeing that Ryanair is coming back to negotiate for a MAX 10 order over and over, which makes the company less flexible on pricing. After all, why would you give discounts when you do know that a company really wants to buy a certain product from you.
Conclusion
I could probably write a book about the complex relation Ryanair has with Boeing, but also with Airbus. But there are a few things that history has shown. The first thing is that following global shocks, Ryanair has traditionally approached Boeing to secure orders at attractive prices. Those attempts have not always been fruitful, but so far Ryanair has always returned and ordered more aircraft from Boeing.
So, while the failed negotiations are mostly considered a setback for Boeing, many media headlines and many readers do not consider the simple fact that failed negotiations are nothing new. In fact, Boeing might be doing itself a favor here for the time being by not allowing Ryanair to exert significant pricing pressure now for aircraft that will be delivered in a couple of years from now in what it believes will be a better market environment for commercial aircraft. If it turns out that Boeing was unable to sell the aircraft at attractive terms to customers, it could still be selling the aircraft to Ryanair. So, the timeline plays a role and Boeing likely has seen that Ryanair has shown interest in the MAX 10 for a very long time but has always been looking to exert pricing pressure and never seems to have lost interest.
Where things do differ a bit is that Ryanair now also has a subsidiary that operates Airbus aircraft. And with John Leahy, Airbus's former head of sales, having departed, Ryanair and Airbus should be more interested to explore possibilities, even though negotiations in recent years were not fruitful. There are many things that can happen, but it is important to realize that failed negotiations have happened before and did not shut doors for Boeing. Certainly, as an investor, one would like to see orders being secured. With that in mind, the failed negotiations can be viewed as a negative. However, what also radiates strongly is that Boeing is convinced about the value the Boeing 737 MAX 10 can have for airlines and refuses to let Ryanair chip away the margins on those aircraft in a way that would be irreversible, which is definitely a positive for investors.