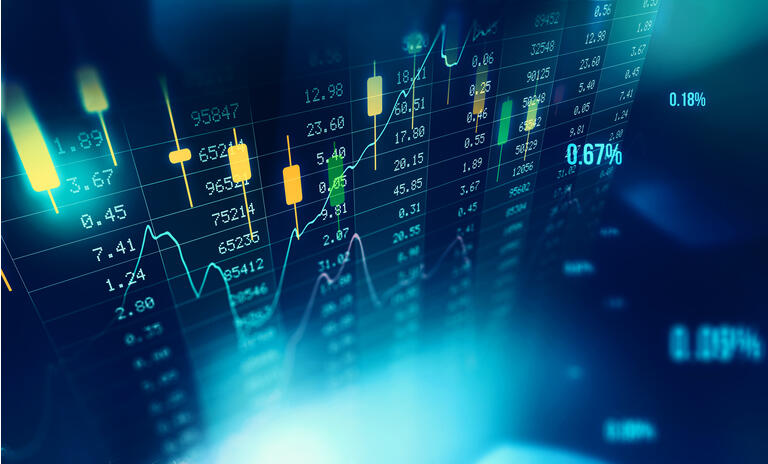 This article was first released to Systematic Income subscribers and free trials on 5 September.
Welcome to another installment of our CEF Market Weekly Review where we discuss CEF market activity from both the bottom-up - highlighting individual fund news and events - as well as top-down - providing an overview of the broader market. We also try to provide some historical context as well as the relevant themes that look to be driving markets or that investors ought to be mindful of. This update covers the period through the first short week of September.
Market Overview
The first week of September saw a continuation of the trend we described in the previous weekly - stronger NAVs but flat discounts.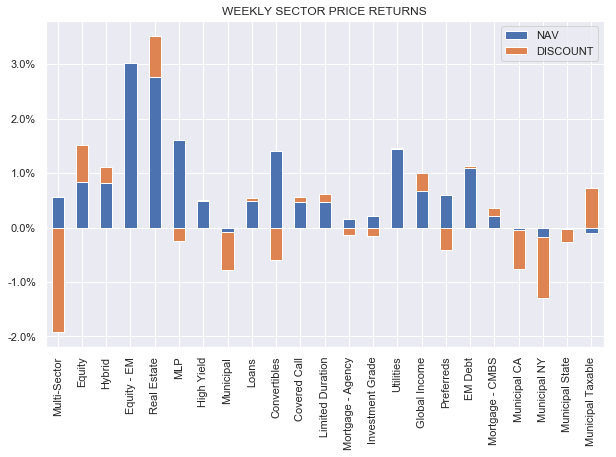 Source: Systematic Income
Typically, discounts behave in a procyclical way - tightening when NAVs rally and widening when NAVs fall. However, with discounts bumping up against historical tights there is much less room to rally.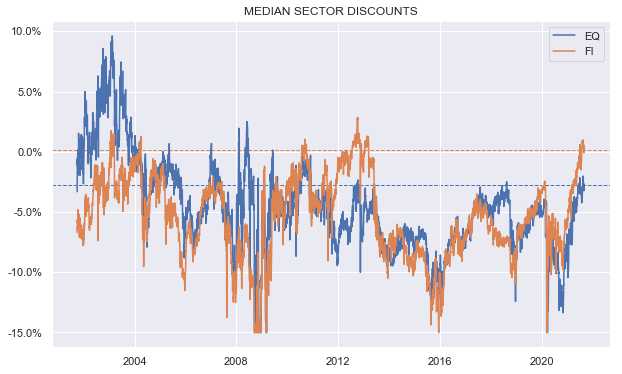 Source: Systematic Income
Another way to look at this dynamic is to look at the credit CEF "swirlogram" which captures credit CEF valuation across two dimensions of high-yield credit spreads (x-axis) and average fixed-income CEF sector discount (y-axis). From around January of this year, we saw a continued grind tighter in discounts (the green line pushing vertically higher) as well as modest tightening in credit spreads (green line oriented slightly left). However, from around June, we have seen a tight range-trading environment for discounts as though they have hit a wall of around zero - the red dot shows the latest data point.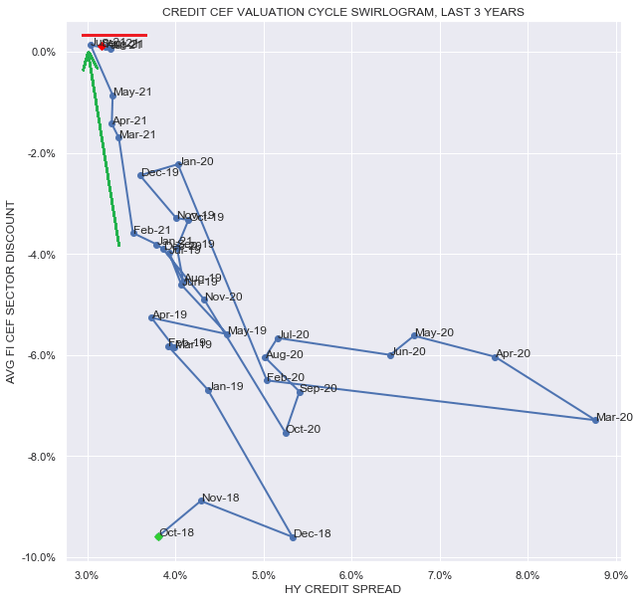 Source: Systematic Income
A similar dynamic is paying out in high-yield corporate bond yields. A quick look at the longer-term history of high-yield credit spreads shows that the current level of spreads is historically low and also appears to offer a kind of floor, at least since the start of the year.

Source: FRED
With tapering likely moved into the future unless the recent payrolls disappointment is revised much higher, yields may bob around current levels for some time. However, longer-term it seems unlikely that we should see the kind of historic tailwind of lower yields that has supported credit funds. With discounts and yields unlikely to provide significant gains in the medium term, investors may have to be satisfied to just clip the coupons of their funds. However, as we have seen with the PIMCO credit funds this past week, those coupons may need to adjust lower - a theme we explore more fully below a well as in the PIMCO article.
Market Themes
Probably the most-watched piece of CEF news this week was the trio of cuts by PIMCO in their taxable suite. We won't rehash the news here - we discuss it in more depth in a separate article. Those investors who may have missed the sustained downtrend in NII over the last several years in these funds or even the fairly sharp recent rise in ROC in the suite probably didn't miss the cuts. The key lesson for investors is that credit funds are not immune to the broad downtrend in yields, even the clever managers at PIMCO. The theme that we have been discussing over the last year or so is the wide gap between NAV distribution rates and actual underlying asset yields. This gap is likely to reveal itself in either continued distribution adjustments or a drag on fund NAVs.
A quick back-of-the-envelope will paint the picture. For example, for the PIMCO Corporate & Income Opportunity Fund (PTY) to generate a portfolio yield of 10.77% to match its pre-cut NAV distribution rate, it needs to hold assets with a yield of 6.65% on an unleveraged, pre-fee, basis. That is roughly where CCC+ bonds are trading. Needless to say, that's an extremely low level of average asset quality for a fund to hold and to do at a 47% yield would be extreme (there are CEFs with a significant allocation to CCC-rated assets but their leverage levels tend to run in the low 30s).
The point here is that the average quality of PTY assets is probably closer to BB-, though it's hard to tell as they don't like to disclose these things unlike the rest of the CEF market. This means is that the portfolio is simply incapable of generating a yield to match its high NAV distribution rate. Of course, the portfolio yield is not the same as NII yield since a fund can hold premium bonds to boost its income yield but that wouldn't change the fact that it would simply be borrowing distributions from the NAV via negative pull-to-par resulting in a NAV drag, all else equal.
The key theme in the credit fund space is that forward returns are unlikely to exceed the fairly low underlying yields with the possible exception of actively-managed funds. The key question for the latter is whether their management fees, which were not very high relative to underlying yields when these funds got going but are now a high proportion of underlying yields, will be able to deliver an outperformance.
Market Commentary
This week MFS muni CEFs trimmed distributions. Investors find it tempting to proxy "how good a fund is" or how well it has performed by seeing whether it has cut its distribution. This tends to be a poor proxy. For instance, the MFS High Yield Municipal Trust (CMU) – the MFS HY muni fund which has cut 4 times this year, has outperformed the sector over the last 10 years, 5 years, and last year in NAV terms. The fact is distribution changes are largely discretionary and are poor proxies as to the quality of a given fund. Ultimately income comes from a given capital base – in this case, the NAV of the fund. A strong NAV trajectory allows the fund to ultimately drive more income – the rest is mostly noise.
Elsewhere, there was not much other news in CEF distributions – BlackRock didn't cut, Nuveen only made 2 expected cuts – Nuveen Credit Strategies Income Fund (JQC) and Nuveen High Income November 2021 Target Term Fund (JHB), Eaton Vance made two hikes – oddly one was in Eaton Vance Floating-Rate 2022 Target Term Trust (EFL) – a 2022 target-term fund – not something you see very often. The fund targets to return $9.85 per share on termination – its current NAV is $9.34. There is basically zero chance this is going to happen at the current distribution rate since the loan market has traded back to par. As we have said before, NAV targets of target-term CEFs should be ignored.
Stance and Takeaways
Distribution cuts are likely to keep on a slow boil in the CEF market over the next year or so until short-term rates start moving higher, at which point we expect an uptick in cuts, particularly in bond funds. There are different ways to deal with this. One is to allocate to floating rate funds such as the Eagle Point Income Co. (EIC). Another is to focus less on distributions and more on alpha by tilting to funds with a history of consistent alpha such as the Apollo Tactical Income Fund (AIF). Finally, investors can tilt to funds with a more total return orientation with holdings in convertible debt or stocks such as the AllianzGI Convertible & Income Fund II (NCZ).