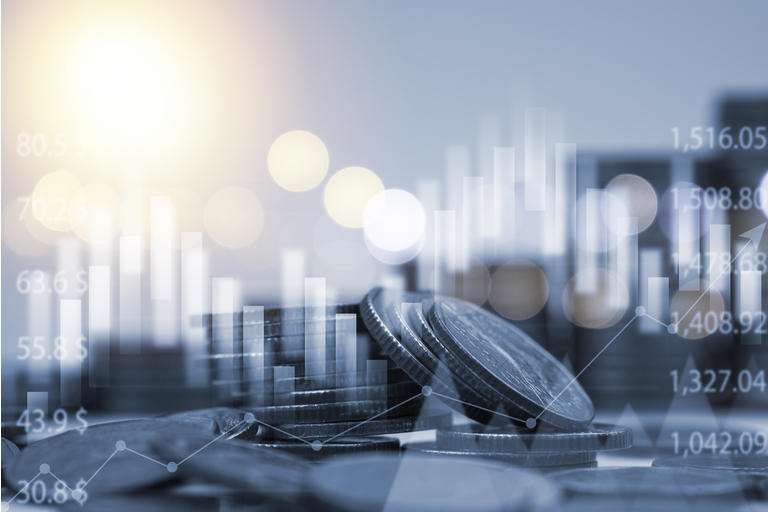 In this week's newsletter, we look at several discounted small-cap options in a range of industries. Firstly, we look at an under-covered specialty financing company trading at a discounted multiple. Next, we look at a poultry producer which has bounced back strongly from COVID-related performance. Thirdly, we look at a strongly performing re-opening play with a decent-sized short performance against it. Lastly, we look at highly performing gold producer caught up in the gold sell off.
Atlanticus Holdings (ATLC) provides specialty financing for a variety of products, including auto finance. In this article, the author looks at the company's recent Q2 performance, with the company continuing to show strong growth in originations while maintaining a very low level of delinquencies. All of this brought about very strong cash flow generation, allowing the company to also redeem some of its convertibles. All told, the company has continued to produce stellar results but is trading at a very low earning and cash flow multiple.
The author has followed Atlanticus in depth over the last year, which gives even further detail on the company; shares are up almost 4x since the first coverage of the company. There are several potential catalysts the author thinks will come that could help bring price discovery, including a potential buyback due to the strong levels of cash flow it is generating. Despite this run up, the company continues to trade relatively cheap valuation with some catalysts ahead.
Bachoco (NYSE:IBA) is the leading poultry producer in Mexico. The author details how strongly the company has rebounded over the past year, with margins expanding substantially even compared to pre-COVID 2019 performance. The author points out that the company has benefitted from massive price increases, which have been seen in many other commodities such as lumber and uranium. The company trades at an incredible discount, even factoring in the fact that these may be a short-term peak in earnings and is likely to have a lower long-term growth rate.
I do agree with the author that these price hikes do seem overdone, I am a big proponent that we are likely to see continued inflation, particularly in food. Bachoco would also give some international exposure and a small dividend yield as well. There is a risk that this is a value trap with such a discounted valuation. The company's growth, even with a rollback in short-term pricing, should eventually see a re-rating; the discount gives a strong margin of safety in the meantime.
Dave & Buster's (PLAY) own and operate dining establishments while offering on-site entertainment options. In this article, the author walks through how the company's business has drastically rebounded and substantially beat prior expectations. The author details numerous qualitative improvements the company has made and disclosed through its shareholder communication, as well as some hints the company gave on its upcoming performance. The author argues that Dave & Buster's margins should earn it a premium rather than a discount to competitors.
I like this option as a continued re-opening play. The return of pro sports and the opening of the economy, combined with the pent-up demand of people everywhere is providing a lot of tailwinds for Dave & Buster's. There is a risk if governments respond to the COVID variants as they did originally, but this will have wider effects than just on Dave & Buster's. There is an elevated short position on the stock as well; short positions have been punished in this market so this could serve as another potential catalyst to re-rate the company's shares.
Karora Resources Inc. (OTCQX:KRRGF) is an Australian-based gold producer. In this article, the author looks at its recent Q2 performance. The company has continued to improve its performance, bringing down its cost profile while continuing to take advantage of the high gold price. Despite its performance, Karora's shares have sold off like many in the gold sector, despite improved performance. Karora has a very long runway to improve both its production results and its reserves with a substantial amount of property to continue to explore and grow its reserves as well. With operational performance continuing to improve and a falling share price, the author makes the case that it is a good risk reward now.
There has been a substantial malaise in the gold sector overall and Karora has been caught up in it as well. The company has shown a strong operational performance and has managed its capital allocation quite well over time as well. At some point, the market is going to reward the tremendous financial performance from Karora, especially if their production profile continues to improve. Karora is a great growing producer if you need some gold exposure.
Summary
All these options provide decent margins of safety as they have been able to produce strong operating results. I like Bachoco a lot for both the inflation and foreign exposure components; Karora is similar with its gold exposure as well. I think there is upside in both Atlanticus and Dave & Buster's as well, but not quite as much as they have had some big tailwinds behind consumer behaviour that may be tough to keep going.