VioNettaStock/E+ via Getty Images

Improved Valuation & Reduced Headwinds Should Help Get Array Back On Track
Array Technologies Inc. (NASDAQ:ARRY) went public through an IPO about a year ago now and has since had its valuation cut by more than half in its first year of trading. Array specializes in solar tracking technology with DuraTrack hardware (Figure 1) and SmarTrack software being just a couple of their main offerings. Solar tracking is popular in large-scale projects due to the ROI available by integrating this feature into solar farms. The solar tracking market grew over 26% in the past year despite headwinds put on by COVID-19 and is projected to have a CAGR of over 16% over the next 7 or so years making it a rapidly growing trend in manufacturing. ARRY's stock has pulled back greatly in recent quarters due to weak guidance but now presents considerable value if post-COVID numbers and a shift to green energy can act as catalysts to accelerate growth.
Figure 1. Array offers solar tracking technology that may be crucial in pushing forward a green revolution in the not too distant future
Following the recent pullback, Array's new valuation could offer a potential upside of as much as 40% from current prices based upon comparisons to peers as well as Wall Street Analysts and as little as 15% downside if support holds up any macroeconomic headwinds. Supply chain issues could drag on the stock in the near future but could be resolved very soon as prices appear to have possibly already put in a near-term peak. Therefore, this presents an enticing investment going forward for a stock in the once-hot solar industry.
Current Valuation
Array Technologies trades at a Price to Sales ratio of around 2.6x Sales (Figure 2). This is lower than peers indicating the stock is trading at an approximately 40% discounted value in comparison to an average of high growth solar competitors. Array's greatest weakness is its lack of product options. They are a bit of a one-trick pony as of now, but on the positive side, this allows them to focus on providing a premium product in the solar space.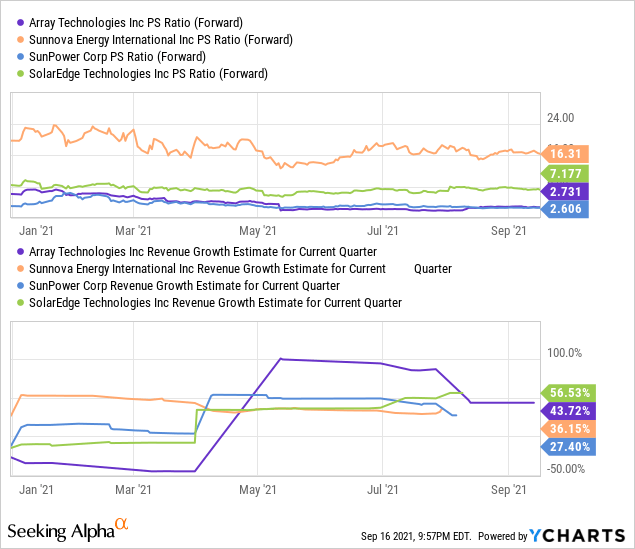 Figure 2. Array trades at a very low price to sales despite having a solid quarterly revenue growth percentage going forward
Looking more towards growth, we see that Array is growing at around 40% or so annually. This is right around their competitors within the industry. Keeping an eye on this metric will be crucial during earnings going forward as numbers have been up and down in recent conference calls.
Wall Street Analysts are behind Array as well with an average analyst rating of $24.55 signaling as much as 35% upside from current prices (Figure 3).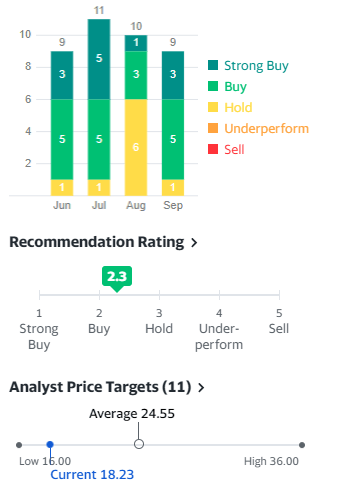 Figure 3. Array has a number of bullish analysts behind them as well hinting at significant returns ahead following the pullback
The combination of value, potential momentum, and leading growth make a strong case for Array Technologies' stock going forward.
Risks
Array currently has a debt of approximately $500 million. This does not look to be a huge issue going forward as they have just recently gone public but should be monitored going forward as always.
Competition has grown as a large number of competitors are looking to grab a share of the overall market due to its rapid growth. This could present challenges for ARRY going forward unless they are able to diversify a larger line of products than currently in place.
Based upon historical data and when looking at the charts of the company's stock, it becomes apparent that there is a fairly strong line of support around the $16 mark. This would indicate as much as 15% downside risk going forward barring any further macroeconomic headwinds or increases in supply chain issues due to inflation.
Investment Summary
Array has a number of positive catalysts ahead for the next year and just recently brought on a new COO out of Honeywell. This should bring about improved experience to the team and could potentially help with supply chain disruptions going forward. Growing adoptions of solar along with increased efficiencies will continue to drive investment from both shareholders and the government in the near future. The stock itself has been trending upwards in recent months and should continue to do so as little stands in the way as resistance until closer to the $24 mark. As long as they continue to perform in earnings, they should have no problem delivering returns that can beat the S&P. With a potential upside of as much as 40% in an approximately 1-2 year time frame due to recently enhanced value, ongoing sector momentum, and accelerating post-COVID growth Array looks to be a solid investment going forward. In my opinion, there is still around 15% downside risk, and this should be taken into account when weighing risk-reward strategies. The solar space should be full of winners for years to come, and there may be bigger winners out there than ARRY, but Array does present one of the strongest short-term strategies in the industry at current prices.