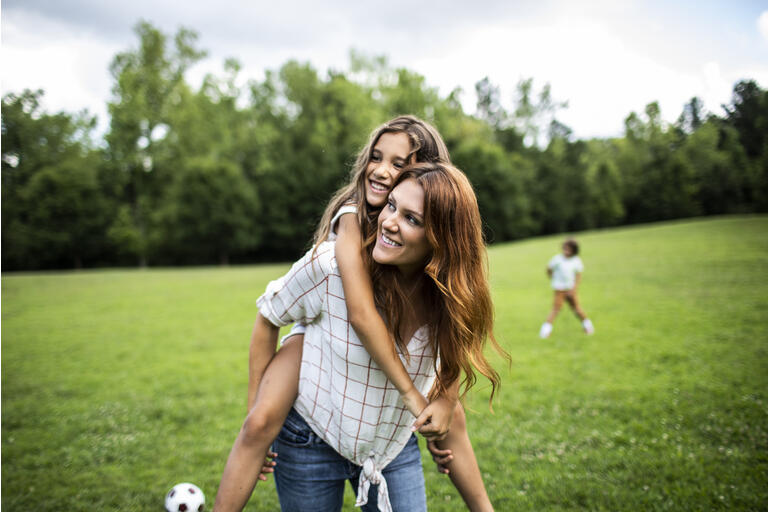 Introduction
I first wrote about National Western Life Insurance Company (NASDAQ:NWLI) in 2014. If you bought the stock then … I am sorry. While the company has performed decently, the stock has done terribly especially when compared to the S&P 500, the benchmark against which I measure my investment performance. The main reasons for NWLI's dismal stock performance for the past decade or more are:
Persistently low interest rates and the secular decline of rates since the economic downturn of 2008. The low interest rate environment has provided major headwinds for all companies in this sector. Through no fault of its own, NWLI has had to navigate this difficult macroeconomic trend.
Management has chosen to manage the company very conservatively. In this low-rate environment, companies that have chosen to borrow at low rates have been rewarded. It has not been hard to outperform the low borrowing rates. As Warren Buffett would say, the tide has not gone out yet so we can't see who has been swimming naked; the companies that have shunned debt like NWLI have underperformed their peers who have been more willing to borrow at low interest rates and take on more risk.
Individual investors and Wall Street alike have been disinterested in this company. Income oriented investors are uninterested because the company has negligible dividends, unlike most of its peers. Growth oriented investors are also disinterested because NWLI has grown its earnings at a lackluster rate of about 3%. While the book value has grown at a higher rate, management has not shared that wealth with shareholders through either dividends or share buybacks.
Tight family control by the Moody family has contributed greatly to the poor stock performance. The Moodys care little about the stock price since they are not big sellers. Through their tight control, there is no chance an activist investor can emerge and unlock its value.
In this article, I will argue why the company is an outstanding investment for certain investors. Because of the company's extreme conservative stewardship, NWLI is one of the safest equity investments much like an investment-grade bond. Like an investment-grade bond, the risk of losing your principal investment is small. Unlike the low yields offered by most investment-grade bonds, NWLI has the potential to deliver a yield of 19% or better annually, as I will show later.
Company Overview
National Western Life Insurance Company is a life insurance company. The three main sources of revenues are:
Life products
Annuity products
Net investment income
Historically net investment income has contributed to over 60% of revenues. Like many other companies in this sector, NWLI has been suffering for the past decade or so. The secular decline of interest rates has hurt NWLI and most of its peers. Prior to December 31, 2020, NWLI's investments in debt securities, which comprise the vast majority of its investments, were characterized as held-to-maturity and were reported at amortized cost. Starting in 2021 the reporting policy changed and the securities are now classified as available-for-sale. As a result of this accounting change the securities are valued at market values. The accounting change will lead to large swings in the company's earnings and book value in the future. Valuation changes resulting from this accounting change is reported as "Accumulated Other Comprehensive Income" (AOCI). These are unrealized gains or losses, so many investors may wish to look at the company's book value excluding AOCI because the company typically holds its debt securities to maturity. It attempts to match its liabilities to the maturation of its bond securities. The company's agreement with Prosperity, a reinsurer in Bermuda, in December of 2020 led to this classification change.
Life insurance policy holders pay a regular premium or a lump sum amount to NWLI in exchange for a future benefit upon the policy holder's death. The company invests the premiums or lump sum payments. In the long term NWLI earns profits when its investment returns are in excess of its future liabilities. Unlike many Property and Casualty (P&C) insurance companies, NWLI's liabilities can extend into many years in the future. For example, a P&C company may write a policy to insure a car and collect premiums for typically one year. At the end of the year the liability ends and the company can book an underwriting profit (in case the claims are less than the premium collected) or a loss (in case the claims are greater than the premium collected). NWLI's liabilities can extend for years or even decades into the future so it is more difficult for investors to assess the company's success in underwriting. Investors in P&C companies can examine combined and loss ratios to quickly assess companies' underwriting discipline. No such metrics exist for life insurance and annuity providers. This ambiguity has likely resulted in NWLI, as well as many other companies in this sector, to trade at a fraction of their book values and low price-earnings ratios.
Annuity purchasers pay a regular or lump sum payment to NWLI in return for a stream of income in the future. Many holders aim to transfer the risk of outliving their wealth to the company. In exchange for paying the premiums or a lump sum, they assure themselves an income stream into their old age. NWLI invests the customers' payments and hopes to earn a higher return than its future obligations. Mortality rates and interest rates can have a large impact on the profitability of these contracts. NWLI sold annuities years ago when interest rates were significantly higher. These annuities have high minimum interest rate guarantees as a result. The customers who purchased those annuities were promised higher rates of return than the current rates on investment grade Corporate or mortgage bonds.
NWLI historically has invested very conservatively and has kept a pristine balance sheet. For example, it has no goodwill, debt or intangible assets on its balance sheet. As for investments, 89.7% of it is comprised of bonds. Of those bonds over 97% of them are rated BBB or higher. Because of this conservative investment portfolio its risk-based capital ratio (RBC) was 785% at the end of 2020, well above regulators' requirement.
The macroeconomic environment that has resulted from the Fed as well as other major central bank policies around the world, has provided a major headwind for NWLI. The yield on invested assets has been steadily declining since 2010. In light of the persistent low rates NWLI made an arrangement with Prosperity at the end of 2020. It ceded liabilities of vintage fixed rate and annuity contracts in a full risk transfer agreement. Increasingly many other companies in this sector are reaching similar agreements with reinsurers or other asset management companies.
Company fundamentals
Three important metrics for valuing companies in the life insurance sector are:
Return on equity (ROE)
Price to book value (P/BV)
Price earnings ratio (PE)
For comparison below are a sample of companies in this sector and their respective ratios.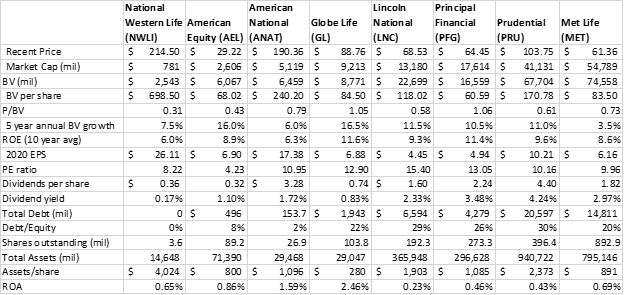 Source: Valueline, Yahoo Finance
The table above shows that among these insurers NWLI has the lowest ROE. The market is punishing the stock for its low ROE as depicted by the company's exceptionally low P/BV ratio of 0.31 (the lowest of the above sample) and aside from American Equity (AEL), the lowest PE ratio of 8.22. As a comparison the average PE and P/BV of the S&P 500 is 34.75 and 4.75 respectively. NWLI's management runs the company very conservatively. Its investment portfolio consists mostly of bonds rated BBB or better. It also carries zero debt which has contributed to its poor ROE results relative to its peers. Companies that borrow money cheaply and earn a higher return than their borrowing cost improve their profitability but also add risk.
Now let's take a look at some of the company's performance metrics. When analyzing companies, I prefer a long track record to get a better picture of their performance so I am including data dating all the way back to 2003.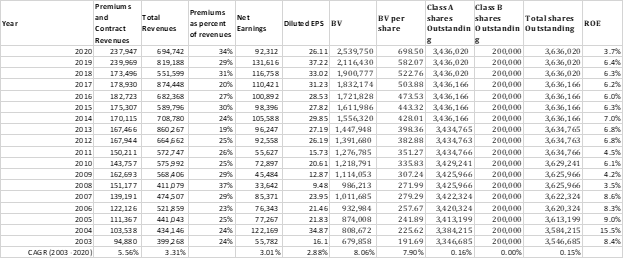 Source: Company 10Ks
Some key observations from above:
The company has grown its revenues and earnings at the unimpressive rate of less than 5%. Book value per share has grown 7.9% annually since 2003. This figure decreases to 6.8% if you exclude AOCI. As explained above these are unrealized gains/losses in the company's security holdings. Many investors exclude these gains and losses since companies in this sector often hold their securities to maturity. Short term change in interest rates can have significant effects on the value of the securities but for the most part do not affect the companies' underlying business. To be sure, less conservatively managed companies may be forced to sell these securities prior to maturity to meet their liabilities.
Family Control
Robert L Moody, Sr., the former Chairman and CEO and also father of the current CEO, Ross Moody, owns 99% of class B shares which comprise 5.5% of the shares outstanding. Class B shares do not have superior economic rights to class A shares, which are the shares currently trading in the market. Per the latest 10K:
"Any cash or in-kind dividends paid on each share of Class B common stock are to be only one-half of the cash or in-kind dividends paid on each share of Class A common stock. In the event of liquidation of the Company, the Class A stockholders will receive the par value of their shares; then the Class B stockholders will receive the par value of their shares; and the remaining net assets of the Company shall be divided between the stockholders of both Class A and Class B stock based upon the number of shares held."
Class B shareholders (essentially Robert L Moody, Sr.) get to elect two thirds of the Board members. This gives Mr. Moody de facto control of the company. Class A shareholders get to elect the remaining third of the Board members. The control of the company by the Moody family is further cemented through their class A holdings. Robert L Moody, Sr. has four children who own approximately 35% of class A shares. In addition, the CEO's step mother (Robert L Moody, Sr.'s wife) and her brother also sit on the Board. The current CEO, Ross Moody, is Robert L Moody, Sr.'s son.
Since 2003 the company has grown its book value by $1.9 billion or $506.81 per share. During the same period, it has earned $1.6 billion or $444.00 per share. It has distributed very little dividends during this period. This demonstrates that the company has effectively turned its earnings into shareholder equity. $444 of earnings has led to $506 per share of net worth. Investors may fault the company for not distributing any of its earnings or wealth to shareholders in the form of significant dividends or share buybacks but at least it has not squandered its wealth. From a tax efficiency standpoint, it is best for companies to retain their earnings than to distribute them as dividends since the dividends to shareholders are taxed. This is especially true if the retained earnings are put to good use which cannot necessarily be said for NWLI. In contrast, Berkshire Hathaway's (BRK.B) policy of retaining all earnings has been excellent for shareholders because Buffett has done a much better job at putting those retained earnings to good use.
NWLI has no intention of increasing its dividends or engaging in a share buyback. In its latest 10K it states:
"The Company has declared and paid an annual dividend on its common shares since 2005. The Company's practice has been to take a conservative approach to dividends, and the Board of Directors has adopted a strategic position to substantially reinvest earnings internally. This conservative approach yields the following benefits: (1) providing capital to finance the development of new business; (2) enabling the Company to take advantage of potential acquisitions and other competitive situations as they arise; (3) building a strong capital base to support the Company's financial strength ratings; (4) maintaining the Company's liquidity and solvency during difficult economic and market conditions; and (5) enhancing the Company's regulatory capital position. For similar reasons, despite the fact the Company's market price of its Class A common shares has been trading at a discount to the book value per share for some time, there are no imminent plans for the Company to repurchase its shares."
I am sympathetic to the company's policies regarding dividends but by ignoring its deep discount relative to its book value, it is treating many shareholders unfairly. Investing in equities, of course, is inherently risky. However, it is reasonable to expect a rate of return on your investment commensurate with your investment's performance. For example, if you bought NWLI in February of 2003 your cost would have been $98.08 per share (adjusted for dividends). Your stock appreciated about $116 per share since then. This amount is far lower that the company's gain in its net worth or shareholder equity. As can be seen in the table above the company's net worth increased by about $444, or about triple the gain in the stock price. One may argue that management has no control over the market or investors' whims. Is it really management's job to make sure that the market recognizes its true value? In my opinion, it is part of management's responsibility to make sure that investors' gains and losses are commensurate with the company's performance for a given period within reason. If you purchased this stock in 2003 after due diligence, then as an investor, it is fair to expect the company's performance should be reflected in your investment's gain or loss. It appears that management is unconcerned with how the market values the stock because the insiders have no intention of selling a significant portion of their shares. That does not excuse punishing their current partners, the minority shareholders, who may not have the luxury to continue holding their stock. Selling the stock when the price is so far below its intrinsic value is an unfair transfer of wealth from loyal shareholders to the new buyers. Management should treat shareholders as partners and try to mitigate the market's irrational valuation. I appreciate and greatly respect that financial conservativeness is paramount to how the company is managed. However, I believe that with minimal effort and negligible impact to the company's balance sheet, NWLI can narrow the gap between its stock price and its intrinsic value.
One possible method to narrow the gap between the stock price and intrinsic value would be to announce a share buyback. Since the trading volumes are so low (average trading volume is about 12,000 shares a day or about $2.5 million), the company would not have to use up much cash in purchasing shares in order to raise the stock price. The shares the company ends up purchasing would be greatly accretive to the company's book value given that the stock is trading at such a large discount to its book value. In the current market NWLI's low stock price presents one of the best investment opportunities, and NWLI, itself, is in a unique position to benefit from the market's mispricing of its stock. The use of cash for buyback of shares at discounted prices would be a very attractive use of NWLI's assets. This action would also telegraph a message to investors that the company values and respects all its partners, the majority as well as the minority shareholders. As an example, Warren Buffett announced a share buyback in 1999 when Berkshire Hathaway's stock became very undervalued. The mere announcement sent the stock price higher even before any share repurchase took place.
While I understand that these actions would have little effect overall on the company's fundamentals, I believe from a moral and psychological standpoint, it sends a very important message to shareholders and the market. In the long run NWLI would cement its reputation as a fair company to its customers, employees and shareholders.
Investors may still want to invest in NWLI even if management continues ignoring shareholders' interests. In the next section I will show how NWLI stock, when treated as a bond that will mature someday at certain portion of its book value, presents a very attractive investment opportunity. Given its extraordinarily conservative balance sheet, when viewed through a bond lens, NWLI may be an excellent investment.
NWLI stock as a high yield investment-grade bond
Let's assume that at some point in the future NWLI will either be sold or the gap between its stock price and intrinsic value will narrow. Below I will make assumptions on the timing of that event, the P/BV value that will finally emerge and the rate the company will continue to grow its BV. I also assume that the company will continue its policy of distributing negligible dividends. In a way the stock becomes like a bond with zero coupon and a maturation date of 3, 5 or 10 years.
The table below assumes:
The company will continue to grow its book value at 6%
It will get sold at 80% of book value in 3, 5 or 10 years.
The first column shows different time periods that this event will take place. The second column shows the ultimate annual yield that an investor will realize when this event takes place.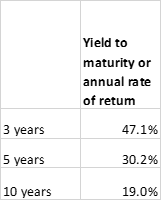 The assumption of 6% annual growth in book value is a reasonable assumption given that in reality it has averaged an annual growth rate of 7.9% since 2003. Excluding AOCI it has had a BV growth rate of 6.8% in the same time frame. When the company gets sold in 3, 5 or 10 years, the selling price will be 80% of its book value (or P/BV adjusts to 0.8 without a sale). I will explain later why I believe a selling price of 80% of BV is a reasonable assumption. The percentages in the table show your annualized gain under different scenarios. Not many investors would scoff at the 19% annualized return for ten years. It is true that like the bonds in NWLI's investment portfolio, the investor has to hold the stock until the company is sold or the market narrows the large gap between its stock price and intrinsic value. Unlike bonds, this time frame is unknown to current investors.
Now let's assume more conservatively that:
The company will cease to grow its book value from now on
It will get sold at 80% of book value in 3, 5 or 10 years.
The table below shows your rates of return under those assumptions.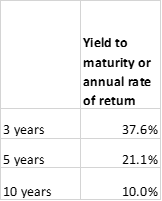 Even under these pessimistic assumptions, the investor will do fine even if the company gets sold in 10 years. A 10% return annually when other investment-grade corporate bonds are offering 2% or less is a decent return.
Finally for the optimists, let's assume:
The company will grow its book value at a 6% clip
It will get sold at book value sometime in the future.
The table below shows returns under those assumptions.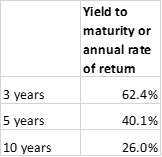 As can be seen these are spectacular returns that would be the envy of even top money managers. While the assumptions are optimistic, they are not unrealistic. The company traded at book value for brief periods in the past.
In the above scenarios the annualized rate of return is significantly higher the sooner the company gets sold but I am torn as to my preference. For example, if the company gets sold in 3 years for book value, an investor will realize an annualized gain of 62.4%. That will likely trigger a large capital gains tax bill for most investors. Furthermore, the investor will have to redeploy the capital elsewhere. It may be preferable to wait 10 years and enjoy a 26.0% annualized return during that time.
Readers may wonder how I came up with a selling price of 80% of book value. American National (ANAT), a company in a similar line of business, is currently in the process of being acquired for $190 a share by Brookfield Asset Management (BAM). The sale price is about 80% of its book value. Readers familiar with both these companies know that the comparison is extremely appropriate. ANAT is also controlled by the Moodys and managed very conservatively. Ross Moody, the current CEO of NWLI, is the Chairman of the Board of ANAT. The Moodys own well over 20% of the shares and control ANAT for all practical purposes. The table at the top of this article shows that the two companies have similar profiles. ANAT pays a more generous dividend. The Moodys used those distributions to fund their charitable contributions as well as their lifestyle. The question is what will they do with the cash infusion after the sale of ANAT. At the same time, they will forgo regular distributions from ANAT. Some investors have speculated that the Moodys may take NWLI private by buying up the minority shareholders' stake or increase NWLI's dividends. Both would be positive developments for long suffering shareholders but they are mere speculations.
Risks and conclusion
There are three main threats to the investment thesis that I presented above.
1. Liabilities are underestimated. As stated above, the liabilities of life insurance and annuity sellers stretch decades into the future. No analyst or actuary can predict these companies' true liabilities. They are based on mortality rates as well as other factors that are difficult to model. NWLI has never taken an impairment charge or a write-down in its history but who knows about the future. A black swan event like the Covid-19 pandemic could majorly affect the assumptions that the company has used to calculate its future liabilities. By assuming that the company will eventually reach a valuation of 80% of book value instead of full book value, I have partially taken into account the possibility that the book value overestimates the company's intrinsic value. But what if 80% is not conservative enough?
2. Low interest rates continue. The US government has mounted very large deficits for many years and grown its debt. In the past, the debt was funded by selling Treasury bonds domestically or internationally. Since the financial crisis of 2008, the Fed has been a major buyer of that debt. The assets on the Fed's balance sheet have grown to about $9 trillion up from less than $800 million prior to the great recession. Much of that is tied to US Treasury bonds. Increased deficits and debt by governments typically lead to higher interest rates but we are now in uncharted waters with regards to the Fed's policies. In the future the Fed could hold down interest rates through yield curve control. Lower rates would continue to impact NWLI's investment income. Recent deals with reinsurers and asset management companies by various life insurers in this sector are an attempt by companies to mitigate the low yield predicament.
3. Control by the Moody family. Typically, I prefer large insider ownership. It signifies that management has skin in the game and eats its own cooking. In the case of NWLI, management not only has high insider ownership but also fully controls the company. There is no chance that an activist investor can emerge given the make-up of the Board and the dual class structure of the equity. Hence, minority shareholders are at the mercy of the Moodys. While the Moodys have managed the company conservatively, they have been unconcerned with the interests of minority shareholders.
Investors who are willing to be patient may do extremely well by investing in the company's equity once they view their ownership through a lens of owning a long-dated bond with zero coupon. Someday the bond will mature and when investment gains are tallied at that time investors will be able to boast outstanding returns.