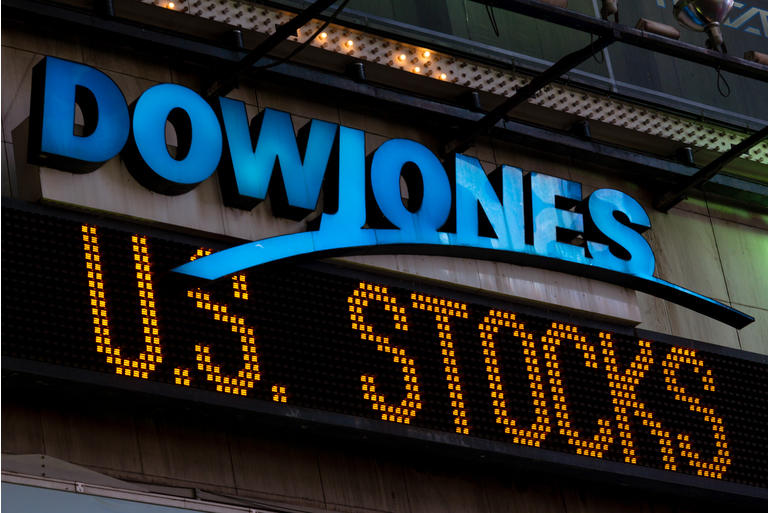 Investment Thesis
If you are looking for a higher yield than what the Dow Jones offers via its plain vanilla proxy (DIA), then Nuveen Dow 30SM Dynamic Overwrite Fund (NYSE:DIAX) might be a good choice for you. The fund writes covered calls on approximately 50% of its portfolio to generate dividend yield for the shareholders. In range-bound markets the fund slightly outperforms the index, while it retains all the downside profile for the index from a net price perspective. It has strong trailing 3, 5, and 10 year total returns (detailed below) with a 0.67 Sharpe ratio. The only downside for the fund is its propensity for longer drawdowns given its structure. I would look for an entry point below $16/share for this fund for new investors, while the fund is a "Hold" for current long-term shareholders.
Metrics & Analytics

Source: Author
This section details some closed-end fund specific metrics and overall fund analytics:
Leverage Ratio: 0%
no leverage given it is a buy-write CEF
Expense Ratio: 0.94%
Manager: Nuveen
premier asset manager with a solid track record
Premium / Z-stat: -4.36% discount, 1.13 1-year Z-statistic
the fund is trading at a discount
the discount is not low enough when comparing the historical discounts for this fund (Z-stat)
Option Strategy: 60% of portfolio written, 1% OTM calls
the fund currently writes covered calls on only 60% of the portfolio
the calls are structured as 1% out of the money calls (i.e. 1% upside captured)
the fund writes very short-dated calls with an average 2-week maturity
the fund has a dynamic positioning, selling call options on 35%-75% of the notional value of the fund's portfolio with a 55% long-term target
Distributions


Source: Nuveen
The fund has quarterly rather than monthly distributions. If we look at the breakdown of the fund approximately 71% of the funds represent "Return of Capital" while the rest are net income and capital gains. Given the fund's propensity to position itself (i.e. it has a flexible approach in terms of how much of the notional to write options on) we can expect the distributions to also fluctuate as such with variations in return of capital vs capital gains and net income.
Returns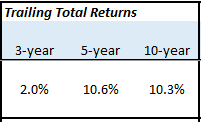 Source: Author
Please keep in mind that this type of fund retains all the downside of the base index while it only holds a modest upside. As we can see from the below graph the fund experiences the same type of sell-offs that the main index undertakes:

Source: Seeking Alpha
During times of low volatility / range-bound markets such as 2017-2018, we can see that DIAX and DIA closely mirror each other from a total return perspective. In the latter part of 2020 and in 2021 on the back of substantial gains in the Dow Jones index, DIAX has lagged on the upside move.
Conclusion
DIAX is a premier buy-write CEF based on the Dow Jones index. The fund has a robust Sharpe ratio of 0.67 and a 6.39% distribution yield. The fund however has shown deep drawdowns with very long recovery periods when compared to some of its S&P 500 buy-write peers. While its 3 and 5 year total returns are fairly solid the current fund dividend yield is on the low side compared to its peers. I believe this vehicle is appropriate for investors looking for value to outperform growth in the short end and it can provide a balanced diversification tool in a larger buy-write portfolio allocation. I would look for an entry point below $16/share for this fund for new investors, while the fund is a "Hold" for current long-term shareholders.