One For New Orders, Several More Against
Summary
The headline index jumped back above 60 in September 2021, after having been only slightly below the two months prior.
Continuing instead the same trend viewed elsewhere, Markit's manufacturing PMI for the Eurozone dropped nearly three points in September to 58.7 from 61.4 during August.
The ISM many be an outlier in that respect, yet it's not in one other key area: jobs.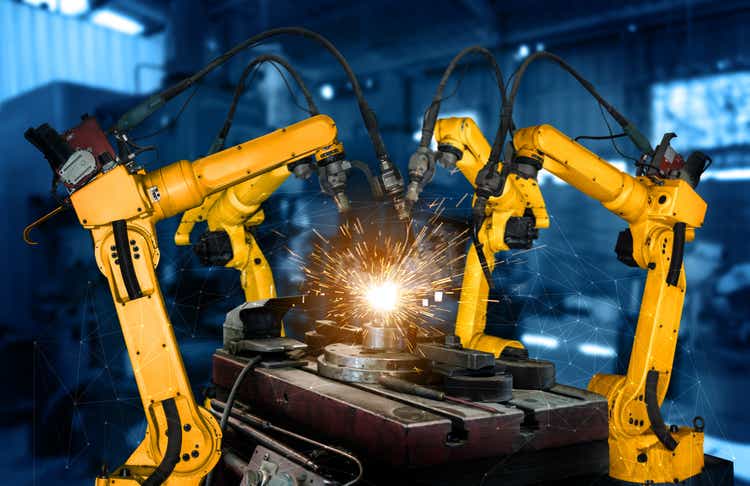 New orders, new orders, new orders. That's the substance of the inventory cycle. A lot more of them, the upswing in it can remain intact keeping the global manufacturing economy humming along. Should they start to scale back and then, maybe at some point, decline, this unusual supply-constraint trend transitions toward a more historical inventory cycle on the downturn.
As noted earlier this week, in the US a few regional Fed manufacturing surveys hinted at this latter. Today, the ISM and its grandfather to all PMI metrics, the very one for the manufacturing side, it instead showed no downside whatsoever.
The headline index jumped back above 60 in September 2021, after having been only slightly below the two months prior. At 61.1, though it's several points shy of its March record high the implication is that there is no slowing down for US producers yet.
That also appears to be the case for the new orders component where that subindex lands yet again closer to 70. For the month of September, the estimate was unchanged at 66.7, marking the eighth straight at better than 64; eleven out of the last twelve in that same range.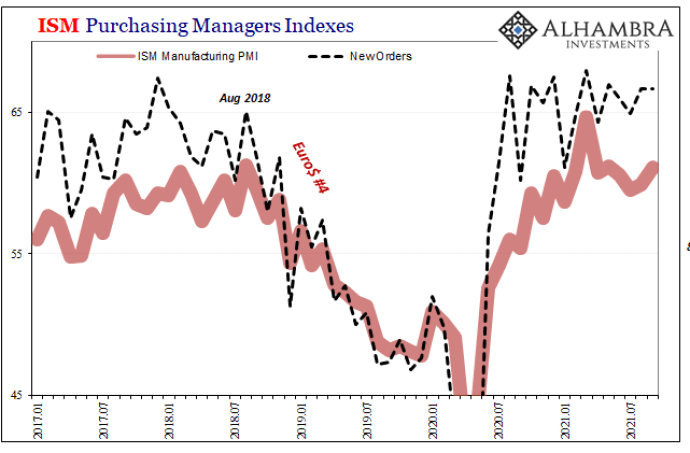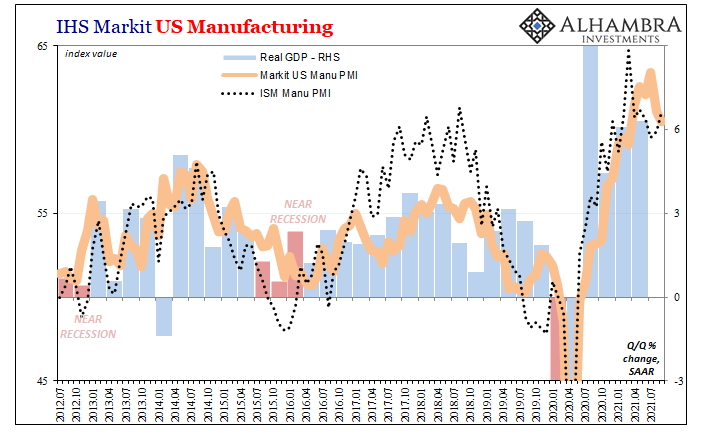 Though the ISM's view of the manufacturing situation domestically conflicts, obviously, with those several Fed surveys, there have been more conflicting with it outside the United States already. First, as noted yesterday, Chinese sentiment keeps falling for "whatever" reasons and excuses (COVID, electricity, labor, etc.).Today, IHS Markit finalized its plethora of global manufacturing numbers for last month including those for Europe. While much of that Continent had been experiencing a delta pandemic wave, in September quite a lot was being reopened with restrictions in many places almost completely removed.
Continuing instead the same trend viewed elsewhere, Markit's manufacturing PMI for the Eurozone dropped nearly three points in September to 58.7 from 61.4 during August. While still elevated, this was the lowest since February (when still heavily coronavirus-ed) and more so the trend downward which seems to be picking up.One primary reason for it – and not just in Europe – is, you saw this coming, new orders.
The drop in the Manufacturing PMI was driven by the index's two principal components, new orders and output, which signalled [sic] considerable moderations in growth when compared with August.
Moving beyond Europe and the US, globally speaking it's not a nightmare by any stretch or imminent recession, though the direction order books in particular seem to be taking around the world is getting uncomfortably too consistent with our proposed unusual inventory to regular inventory cycle transformation.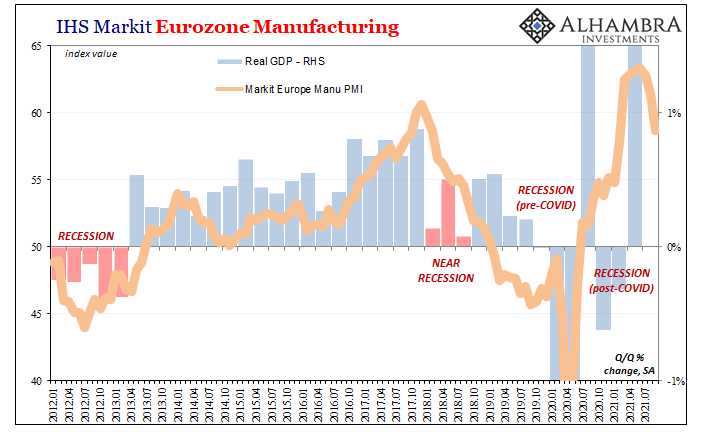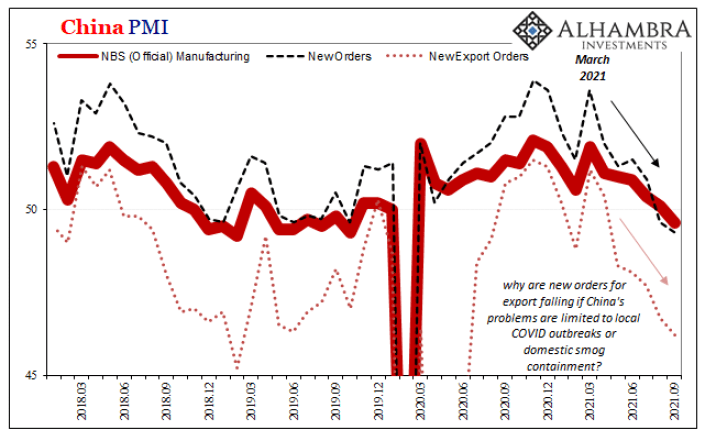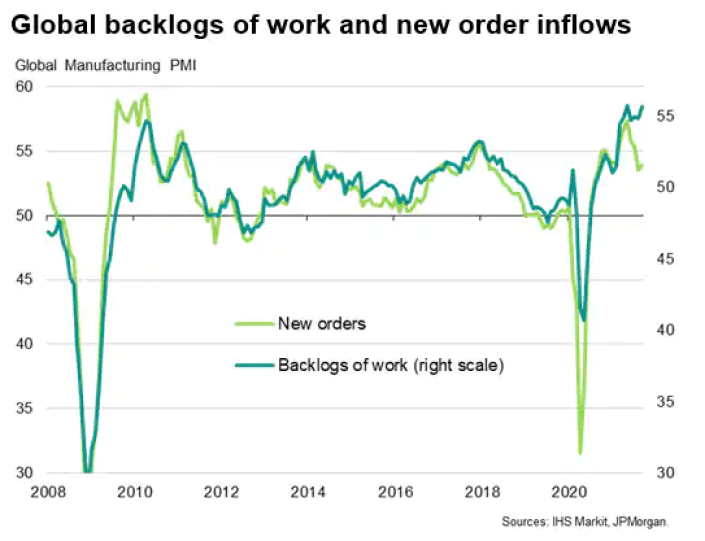 While the full suite of September manufacturing sentiment doesn't prove this is the case, any potential for disproving the theory has, for another month, declined with these indices.
The ISM many be an outlier in that respect, yet it's not in one other key area: jobs. There is reportedly a labor shortage globally, you may have heard, and the most serious worker deficit here in America. This may or may not be true, though it is exceedingly difficult to believe that manufacturers, like any other rational business, are allowing something like it to restrain their activities by refusing to pay the market-clearing wage in the face of what's supposed to be epic levels of opportunity.
Within the ISM data, the employment component figured to be starkly weak yet again. Rising only a small amount in September, at exactly 50 this piece really defies its own order book sentiment as well as the direction manufacturing would be taking if the ISM is accurately tracking it.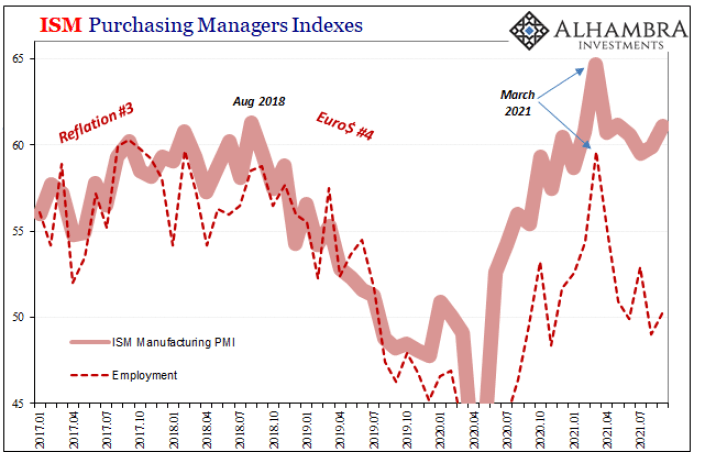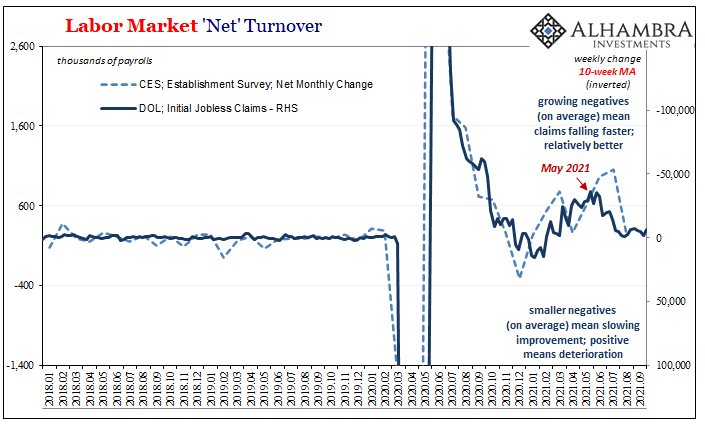 Instead, this downward trend in employment like new orders globally outside the ISM's worldview is consistent with a range of information and market prices pointing in the direction of a slow-burning slowdown; a possible downtrend both existing before as well as responsible to any possible inventory swings.
For example, jobless claims in the US were reported to be up again in the latest week (362,000; September 25). Like the others, not huge increases just the wrong direction when the labor market, if on fire, wouldn't be producing so many initial claims (before vaccine mandate-demanded upcoming layoffs) let alone any more.
The latter, claims, like the ISM's contrary employment estimate bodes not especially well for next Friday's payroll report, potentially making for a second taper-busting headline payroll figure in a row (an equivalent claims average to about +250k, give or take, for the Establishment Survey's September number).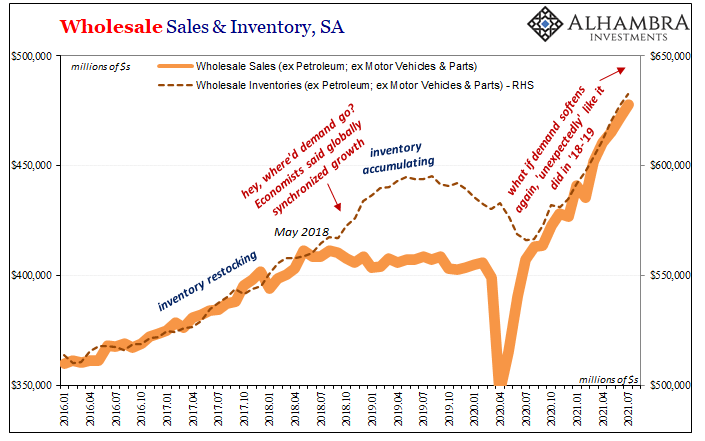 Everything aside from the ISM headline is leaning globally in the direction of further softening heading into Q4. Whether or not this is transitory weakness will ultimately depend on whether its cause(S) really is COVID or the labor shortage.
If, however, the reason behind the softness really might be the early gestations of an inventory cycle and/or due to fading effects from earlier "stimulus", then it might end up being a more durable downtrend possibly extending beyond the fourth quarter into a far more uncertain 2022.Just in time for taper. Without any tantrum as yet so far, not a real one, this kind of shaky economic picture globally would at least be consistent with 2013's tapering.
Editor's Note: The summary bullets for this article were chosen by Seeking Alpha editors.
This article was written by
As Head of Global Investment Research for Alhambra Investment Partners, Jeff spearheads the investment research efforts while providing close contact to Alhambra's client base. Jeff joined Atlantic Capital Management, Inc., in Buffalo, NY, as an intern while completing studies at Canisius College. After graduating in 1996 with a Bachelor's degree in Finance, Jeff took over the operations of that firm while adding to the portfolio management and stock research process. In 2000, Jeff moved to West Palm Beach to join Tom Nolan with Atlantic Capital Management of Florida, Inc. During the early part of the 2000′s he began to develop the research capability that ACM is known for. As part of the portfolio management team, Jeff was an integral part in growing ACM and building the comprehensive research/management services, and then turning that investment research into outstanding investment performance. As part of that research effort, Jeff authored and published numerous in-depth investment reports that ran contrary to established opinion. In the nearly year and a half run-up to the panic in 2008, Jeff analyzed and reported on the deteriorating state of the economy and markets. In early 2009, while conventional wisdom focused on near-perpetual gloom, his next series of reports provided insight into the formative ending process of the economic contraction and a comprehensive review of factors that were leading to the market's resurrection. In 2012, after the merger between ACM and Alhambra Investment Partners, Jeff came on board Alhambra as Head of Global Investment Research. Currently, Jeff is published nationally at RealClearMarkets, ZeroHedge, Minyanville and Yahoo!Finance. Jeff holds a FINRA Series 65 Investment Advisor License.