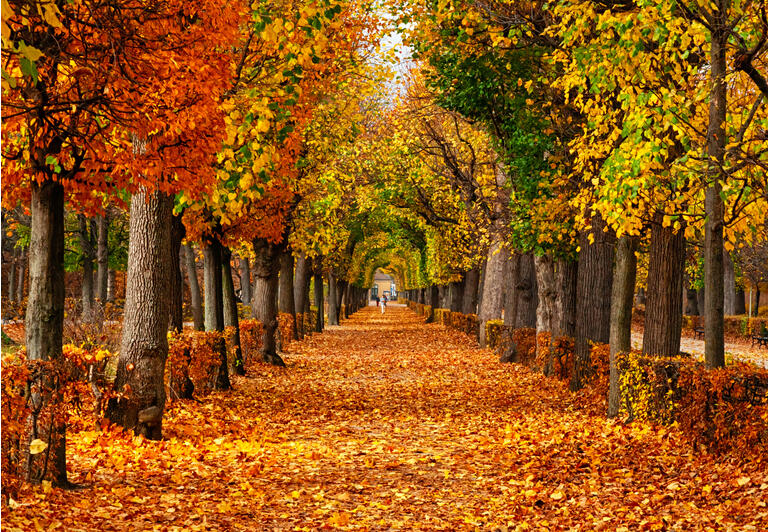 Co-Produced with Treading Softly
October has arrived! Harvest season is upon us, and pumpkin spice is available everywhere from Oreos to Starbucks. Personally, I prefer the joys of apple cider, especially hot apple cider.
For non-Seeking Alpha subscribers, thank you for taking the time to read our article. I know you have a limited supply, so be sure to follow us and catch our monthly release of excellent income ideas. I recognize you have a limited number of articles and appreciate your readership!
This month I wanted to shift our focus back to two excellent defensive picks. These are both CEFs (closed-end equity funds). CEFs are actively managed, and a fixed number of shares are sold in the market. This means when you invest in them, all fees are paid internally, and they pay you generous dividends. It also allows you to have rapid or instant diversification to sectors you might not have exposure to.
When investing for income, especially income in retirement, getting your cash flow from many sources is important. The mightiest rivers are fed from tiny streams and tributaries.
Let's dive in!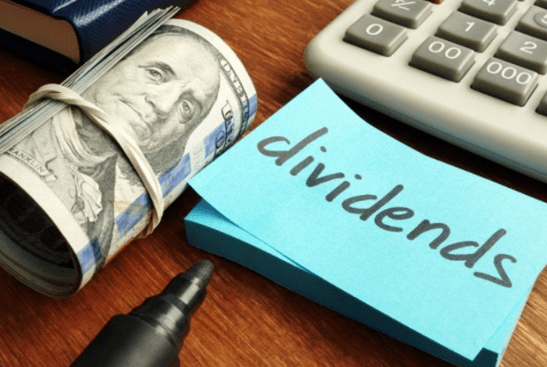 Source: Shutterstock
Pick #1: BTO - Yield 5.1%
The banking sector is poised to outperform in an inflationary environment with wider credit spreads. Most banks benefit from the spread between rates they charge for loans and the interest they pay to depositors. Banks pay short-term interest and lend long-term.
John Hancock Financial Opportunity Fund (BTO), with its diversified exposure to banks, provides an excellent hedge against rising long-term rates for precisely this reason.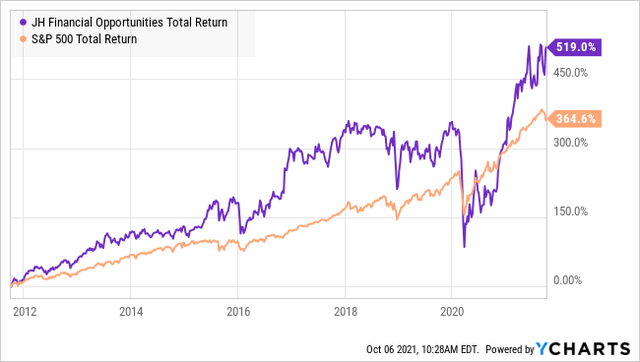 This CEF has a history of outperforming the S&P 500 and growing its NAV and distributions. BTO beats the market in both the last 10 years and strongly over the last year. Even more great news, the Banking and Financial sector is undervalued and offers a great entry point.
BTO currently trades at an 11% premium to its NAV as investors project the sector's upside. With its NAV continuing to increase and favorable conditions for its constituent sector in the future, BTO's price has room to move up further as NAV climbs.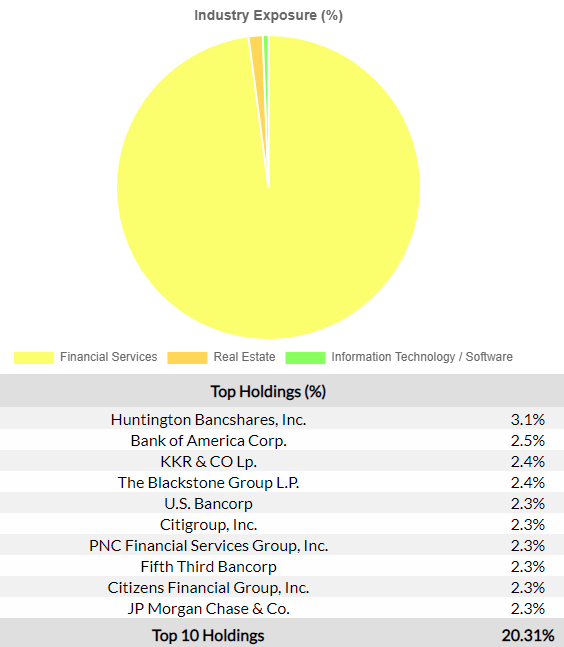 Source: CEFData - June 30th (download the current full list of holdings)
98% of the fund's holdings are in the financial services sector, and the top 10 holdings are banking institutions. JPMorgan (JPM), Citigroup (C), and Bank of America (BAC) are among the largest banks in BTO's portfolio, while many other holdings are relatively smaller financial institutions.
Looking at BTO's sector breakdown, it is noteworthy that all investment sub-sectors should do well with a wider credit spread except perhaps the IT services sector.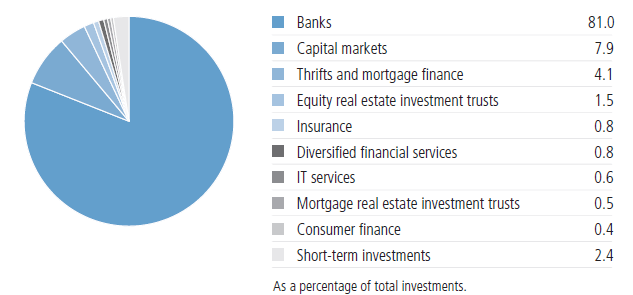 Source: BTO Semi-Annual Report
The future is very bright for BTO. It is set to shine even more as banks and financials experience tailwinds from a widening interest rate spread, as long-term interest rates rise over the next few years. Suppose you are a dividend investor like me. In that case, this 5.1% yielder presents an exceptional opportunity to protect both the value of your investment and your income from the turbulence of the market.
Pick #2: UTG - Yield 7.0%
Reaves Utility Income Fund (UTG) is one of the best CEFs to gain exposure to utilities and other essential services. The utility sector is non-cyclical because it provides "essential needs". Utilities have been "bond proxies", seeing high cash inflows from investors looking for high yield, low price volatility, and growth potential.
Non-cyclical stocks tend to be companies that provide necessities such as food, healthcare, telecommunications, and utilities (water, electricity, and infrastructure), whereby demand is inelastic. Such companies tend to have stable cash flows and well-covered dividends, even on rainy days.
With predictable and significant cash flows, infrastructure and utility companies are beloved by dividend investors. Low interest rates increase the search for yield, and these conservative investments are an attractive option for investors who can no longer achieve their required yield from bonds.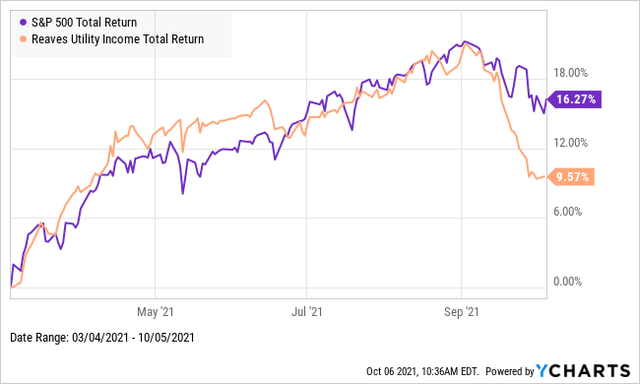 UTG has a long history of raising its dividend and strong performance in all types of market conditions. Many of UTG's top holdings have recently seen selling pressure as investors have been taking a "risk-on" approach throughout 2021. The best time to buy defensive income investments is when others are selling shares to pile into risk!
UTG is filled with excellent holdings that span across the United States and Canada and have a strong history of paying reliable and growing dividends. Here is a look at its top 10 holdings: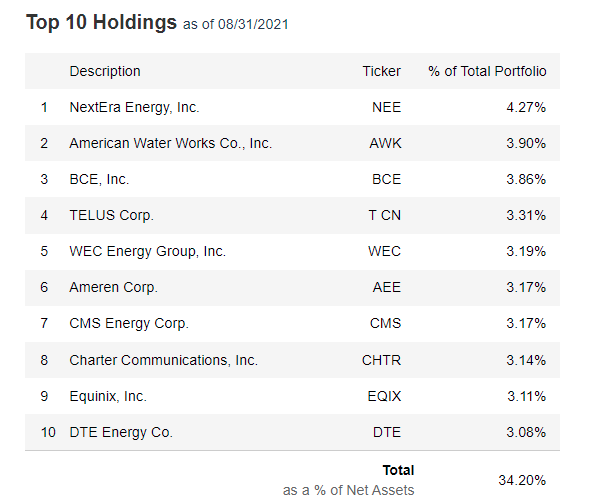 Source: UTG Fund Website
As income investors and retirees, we are happy to get excellent reliable income via UTG to allow for a high level of diversification without having to commit a ton of capital ourselves.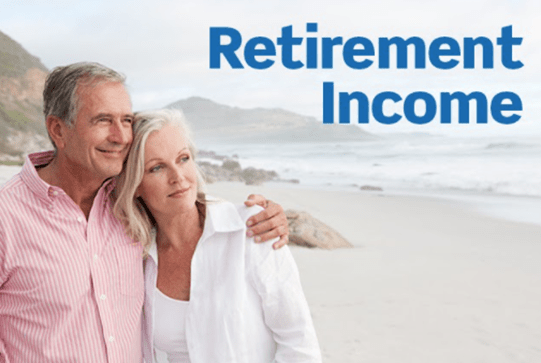 Source: Getty
Conclusion
With the economy facing inflation, the Federal Reserve holding short-term rates low and long-term rates rising, we have two choices:
We can ignore it and carry on as usual.
We can recognize the risks and benefits and adjust our course.
I prefer to take the second route. By buying BTO, you can maximize income from banks benefiting from a steeper interest rate curve and seeing stronger earnings as the Fed maintains its dovish course. At the same time, you can protect your income for the future by buying low-risk utilities and essential services with UTG, while others are piling into risk. Sometimes the best offense is a strong defense!
Retirement demands income. Your bills don't stop just because you stop working! Meet those demands head-on with our October must-buy suggestions. We want our portfolio to meet our needs today and continue to meet them as they arise tomorrow.
You have spent years creating your retirement savings. Now it is time to let them spend years paying for your retirement while leaving you extra income for those fun little extras life has to offer.
I think tonight I'll light a fire, warm up some apple cider and enjoy the cool autumn air. We only have so long before the cold gusts of winter arrive on our doorstep!