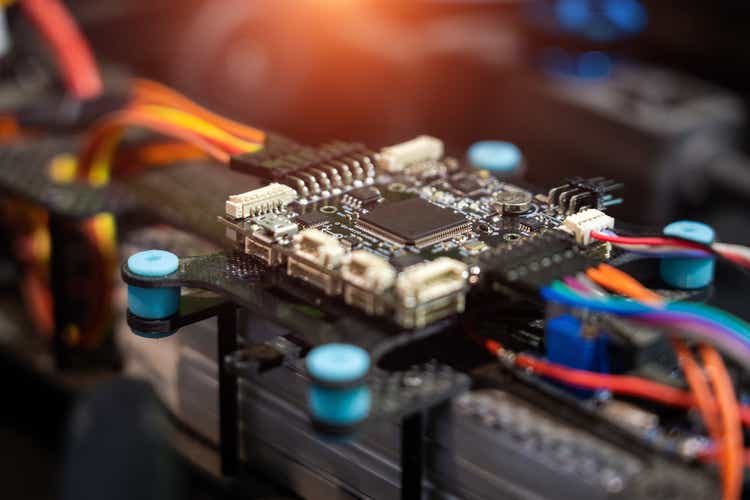 The stock of Amkor (NASDAQ:AMKR) touts a YTD gain of +66.11%. I am still endorsing it as a buy. The significant YTD price increase did not dispel the affordability of AMKR. Its TTM GAAP P/E is only 13x. AMKR has a tailwind from the big 29.7% year-over-year increase in monthly sales of semiconductor products. Amkor's packaging products are included in August's $47.2 billion global semiconductor sales.
Amkor is acknowledged as the no. 2 company in the OSTA (Outsourced Semiconductor Testing and Assembly) industry. AMKR radiates deep value aura because of its very affordable valuation ratios.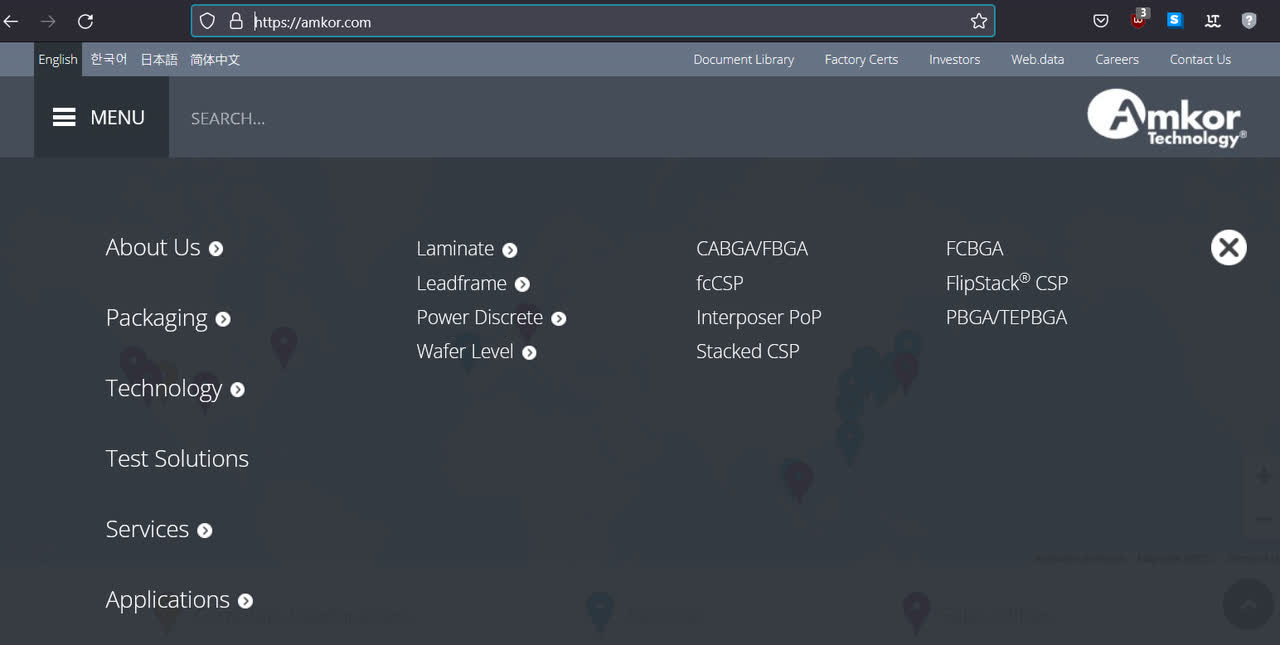 (Source: amkor.com)
Investment Thesis
The -11.86% 30-day decline in AMKR's price made it an excellent buy-the-dip opportunity. AMKR's estimated forward revenue growth rate of 18.18% is fortified. The $439 billion semiconductor business is still growing at 8.6% CAGR. Growth potential is the most important investment quality.
Amkor has a double-digit growth rate and yet it is relatively undervalued. AMKR has a forward GAAP P/E valuation of 10.44x. This is significantly lower than Broadcom's (AVGO) 31.56x.

(Source: Seeking Alpha Premium)
Broadcom's forward revenue growth rate is only 9.13%. It would be justified if AMKR enjoys a forward P/E of 15x or higher. A company with double the growth rate deserves higher valuation. The 1.11x TTM Price/Sales appraisal of Amkor is unfair. Amkor has delivered five quarters of growing net income.
Amkor grew its June 30, 2021 quarterly net income to $126 million. This is more than twice higher than June 30, 2020's $55 million. The improved profitability can also be gauged through AMRK's rising margins.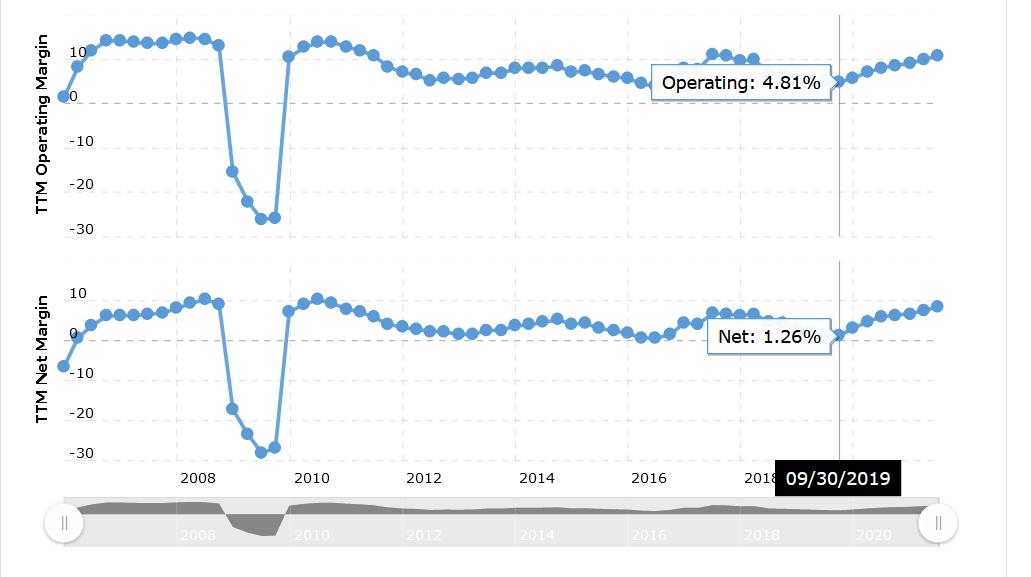 (Source: MacroTrends)
Amkor's management grew the net income from 1.26% to 8.51% in just two years. Management did this under the adverse COVID-19 business climate.
Healthy Financial Position
The growing profitability and stronger revenue generation solidifies AMKR's great value Piotroski F score of 7. Seeking Alpha's Quantitative rating system gives Nvidia (NVDA) a Value Grade of F. This is why it has a lower Piotroski F score of 5. AMKR received a Value Grade of A-.

(Source: Motek Moyen's Finbox Premium account)
The short-term assets of Amkor are worth $2.73 billion. This is greater than its short-term liabilities of $1.68 billion, and long-term liabilities of $1.31 billion. The net operating cash flow is $983.96 million and the total cash position is $885.73 billion. Amkor can easily repay the principal and interest on its long-term debt of $916.41. It has no short-term debt.
Amkor's annual capital expenditures are $692.32 million. You can assume it is spending enough on R&D to make sure its semiconductor and IC packaging and testing products remain competitive.
Amkor's Key Role
The bull case for AMKR is because it is a leader in outsourced semiconductor testing and packaging services. This laser focus on this niche business makes Amkor a very important role player in the supply-chain. Amkor is specifically engaged in the $27.10 billion/year global semiconductor packaging business.
This particular industry has an estimated CAGR of 9.1% and it will be worth $60.44 billion by 2030. The understand how dominant Amkor is you only have to understand that Amkor's TTM revenue is already $5.46 billion. Divide $27.10 billion by $5.46 billion. We could estimate that Amkor likely has 20% market share of its chosen industry.
Any profitable and fast-growing company that has 20% market share deserves a spot in your long-term portfolios. Amkor's industry leadership has a wide moat from its more than 1,100 patents. I am confident that Amkor has a patent for its DSMBGA packaging solutions for RF modules for 5G-enabled devices.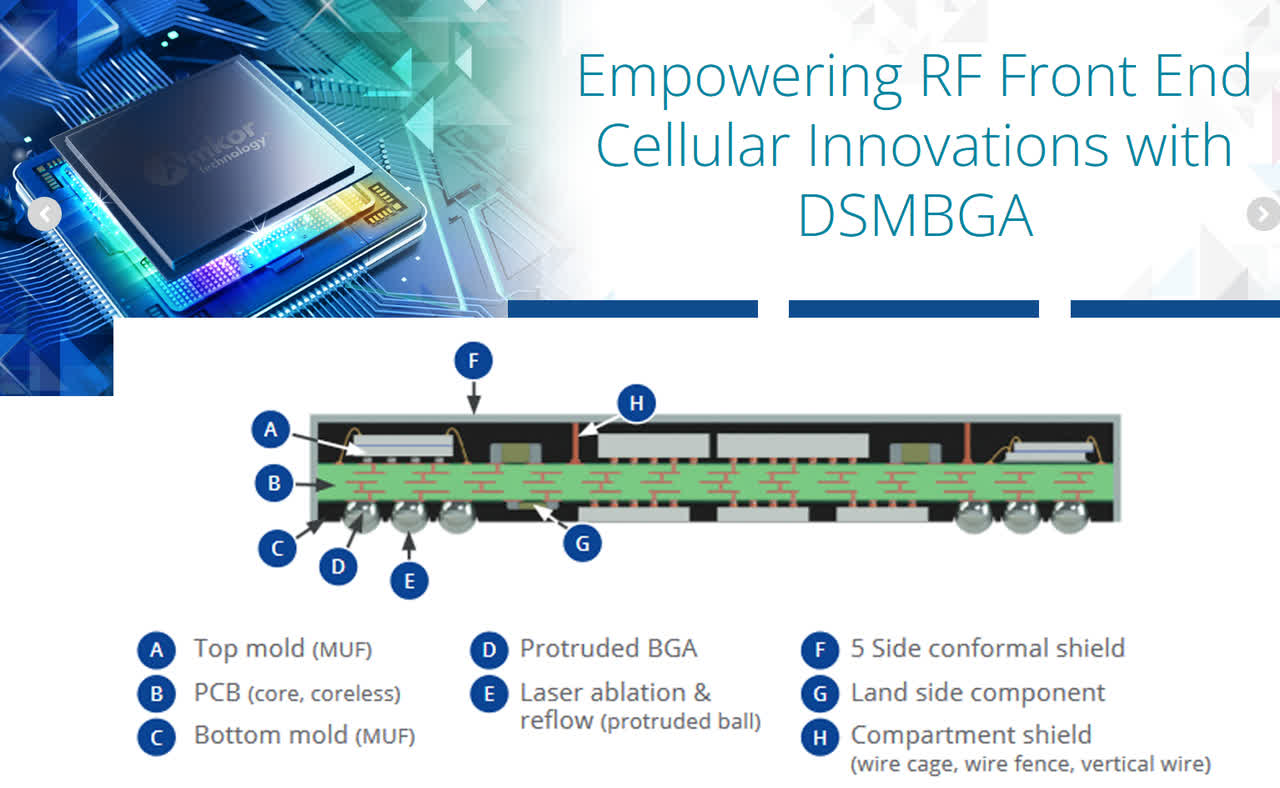 (Source: amkor.com)
AMKR has a tailwind from the fast-growing (47.3% CAGR) global 5G chipset market that is expected to be worth $33.03 billion by 2028. Billions of upcoming 5G smartphones, laptops, tablets, and other smart devices will probably use some of Amkor's DSMBGA packaging and testing services.
Cheap, sub-$300 5G smartphones are now aplenty. I bought a $200 5G Xiaomi (OTCPK:XIACF) POCO 5G phone for my wife's 40th birthday last August.
AMKR has a tailwind from the fixed 5G wireless access infrastructure business that is expected to have a market size of $158.09 billion by 2028.
Downside Risk
The stock of Amkor is currently under the negative emotions of investors. This is based on its bearish Exponential Moving Average trend patterns. The 5-day EMA price of AMR is $25.20. This is lower than its 13-day EMA of $25.82, 20-day EMA of $26.13, and 50-day EMA of 25.94.
For the past five trading days, AMKR's fast stochastic has averaged below 20. It is currently at 11.72. Stochastic analysis says Amkor's stock is under a short-term bearish pattern. It might be prudent to wait for other investors to create a cheaper buy-in window. If you don't give a damn about technical indicators, you may also go long on AMKR any day from now.
Conclusion
AMKR is a buy. The significant -11.86% recent decline in Amkor's stock price has made it more affordable. Amkor's essential role in the global semiconductor supply chain assures its long-term prosperity. Any company that has almost 20% forward revenue growth potential deserves a slot in your long-term growth investments.
The tailwinds from Windows 11 and 5G devices could boost the $27.10 billion semiconductor & IC packaging/testing industry where Amkor is a leading player. The 5G-specific DSMBGA packaging product could help Amkor beat that FY 2021 EPS estimate of $2.40, and revenue estimate of $6.14 billion.
My FY 2021 EPS estimate is $2.60. If we are kind enough to give AMKR a forward P/E of 14, my 1-year price target for it is $36.40.