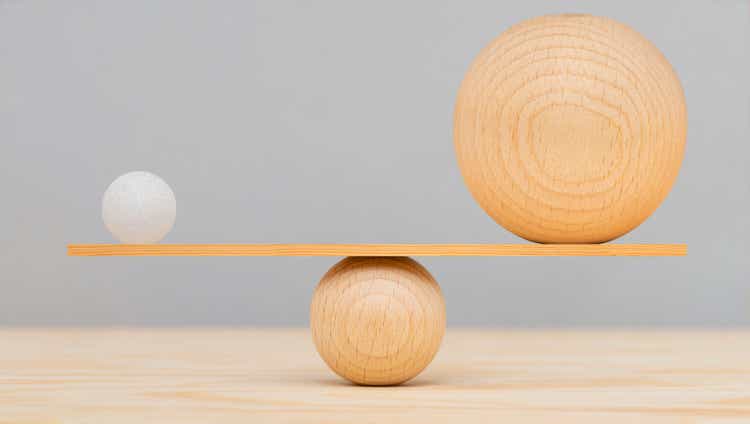 "The two most powerful warriors are patience and time." – Leo Tolstoy
The Vanguard Small-Cap Value ETF (NYSEARCA:VBR) provides exposure to a diversified basket of small caps at an extremely low expense ratio of 0.07%. It is a passively managed, high-risk growth fund that fully replicates the CRSP US Small Cap Value Index's holdings, which are ranked based on CRSP's proprietary growth and value metrics.
VBR was launched in 2004, and as it is a growth investment, investors need to analyze if its long-term price momentum qualifies it to be one.
Price Momentum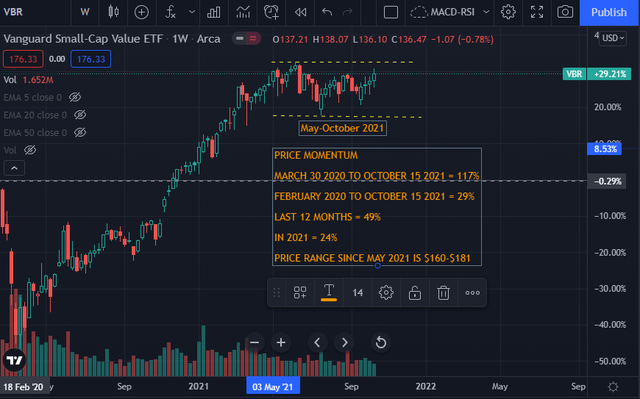 Image Source: TradingView
Since its inception in 2004, VBR's price has gained about 248%. This price momentum translates into a simple average growth of 14.59% per year.
In addition, the ETF's TTM dividend yield is 1.60%.
As the COVID-19 pandemic period has been one of massive volatility, it will be pertinent to check VBR's price momentum during this period. Between February 2020 (just prior to COVID-19's arrival) and October 15, 2021 (21 months later), the ETF has gained 29%, which translates to an annual price gain of 13.80%, which is more or less aligned with its historical simple average growth rate.
The ETF witnessed massive volatility after COVID-19 hit the market. Its price went up by 117% between March 2020 and October 2021, about 49% in the last 12 months, and about 24% in 2021.
Between May 2021 and today, the ETF has moved within a band of $160 and $181. It is currently priced at about $176 as of October 15, 2021.
The takeaway from the above data is that in the absence of disruptions, VBR's price grows at a modest pace of about 14–15% annually. Therefore, if you are an investor who wants exposure to a growth and value small-cap universe and is happy with such annual price gains and a small dividend yield, then VBR is designed for you.
Here are its other internals:
Dividend Yield
VBR has paid dividends consistently since its inception in 2004, but then these yields are too small to make a difference to a growth investor or even a stock picker.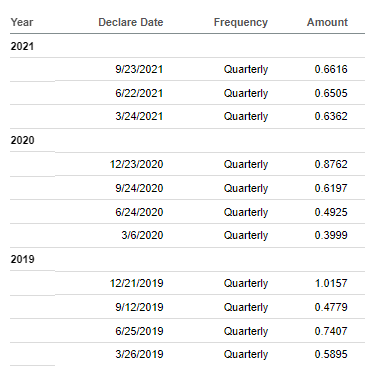 Image Source: Seeking Alpha
Based on its 2021 quarterly payouts, I believe VBR will end up paying $2.55 as dividend in 2021, which gives it a forward dividend yield of 1.44% based on its market price of $176 as of October 15, 2021. Like I said earlier, the yield doesn't matter to a growth investor and income investors are not interested in ETFs like VBR anyway.
VBR's Portfolio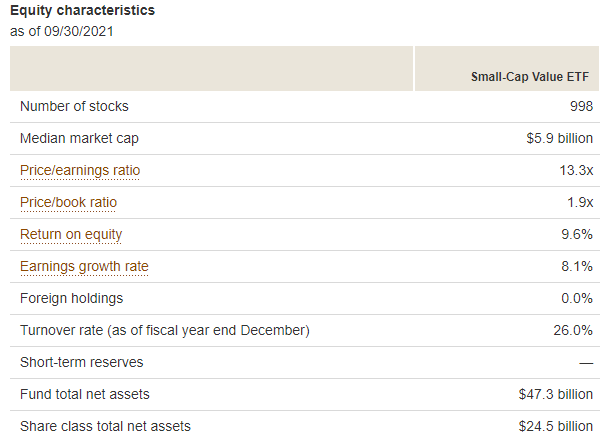 Image Source: VBR's Website
As of September 30, 2021, VBR had invested its total assets in 998 domestic stocks having a Price/Earnings Ratio of 13.3 and a Price/Book ratio of 1.9 – both are extremely modest ratios given the mad bull run we are in. Of its major allocations, about 22% of its total assets are invested in financials, 20% in industrials, 16% in consumer discretionary, and 10% in real estate stocks. The fund had invested 5% of its total assets in its top 10 holdings.
VBR flips 26% of its portfolio every year, which I believe is a good strategy because holding on to a small-cap for the medium to long term can pay off in a big way, and the ETF holds on to 74% of its stocks for a long time.
Typically, investors choose ETFs like VBR to invest in a basket of small caps. However, stock pickers who are thorough with fundamentals and charts can create a custom portfolio by analyzing VBR's. Perhaps, they may succeed in generating higher returns.
Peer Comparison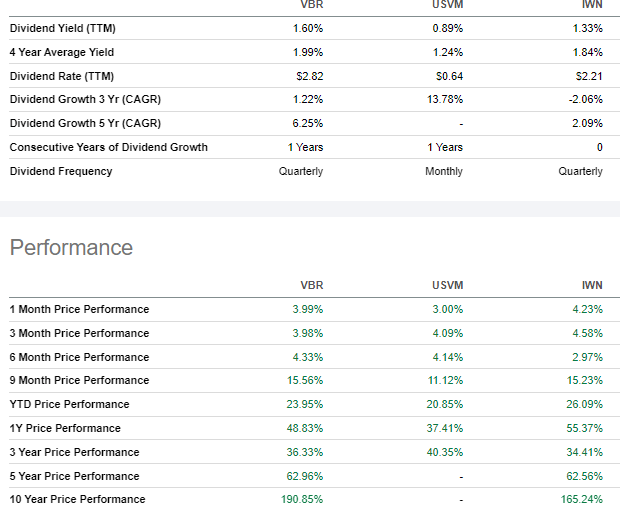 Image Source: Custom Comparison at Seeking Alpha
VBR's comparison with its peers like the VictoryShares USAA MSCI USA Small Cap Value Momentum ETF (USVM) and the iShares Russell 2000 Value ETF (IWN) reveals that:
In the very long term (10 years), VBR has outperformed IWN. USVM was not in existence in the last 5–10 years.
In the 5-year price momentum shootout, VBR has performed at par with IWN.
In the 3-year price momentum comparison, USVM has edged out VBR by a small margin, while VBR has edged out IWN, again, by a slim margin.
VBR's TTM dividend yield of 1.6% is higher than that of its peers.
The takeaway here is that VBR seems investable only for select investors, and that too, from the very long-term point of view.
Summing Up
If you are a short-term investor or a growth investor who believes in mega returns in the medium term, then VBR is not designed for you. Also, growth investors, these days are more hooked on to themes such as clean energy, carbon capture, green fuels, rare earth mining, biotech, and other disruptive sectors that have witnessed an increase in business because of COVID-19. VBR is also not designed for such investors. Those who don't care about getting exposure to a basket of stocks that are in traditional sectors like financials, consumer discretionary, real estate, etc.? Likely for you.

Anticipate Crashes, Corrections, and Bear Markets
Sometimes, you might not realize your biggest portfolio risks until it's too late.
That's why it's important to pay attention to the right market data, analysis, and insights on a daily basis. Being a passive investor puts you at unnecessary risk. When you stay informed on key signals and indicators, you'll take control of your financial future.
My award-winning market research gives you everything you need to know each day, so you can be ready to act when it matters most.
Click here to gain access and try the Lead-Lag Report FREE for 14 days.