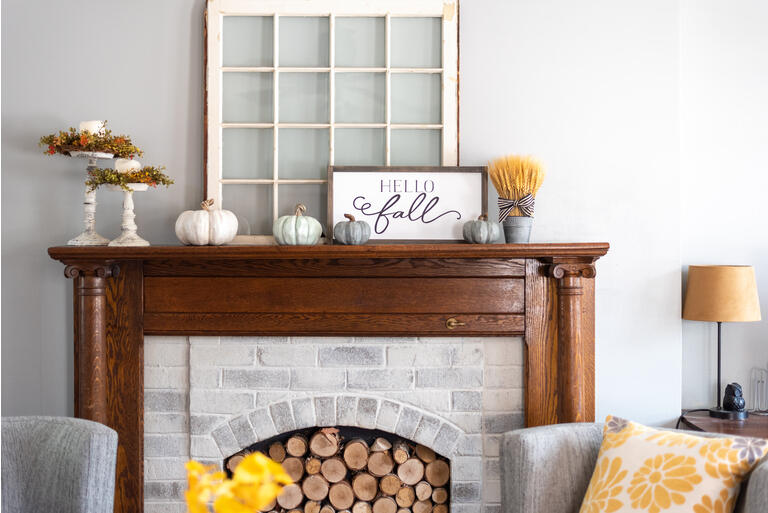 Although the pandemic that swept the world throughout 2020 and some of this year resulted in homeowners investing more heavily in their properties, the same cannot be said of commercial property owners. Due to social distancing and other factors, there was a dip in spending in this space. However, this means that there are some companies that are currently unloved that could offer some attractive prospects moving forward. An interesting example is HNI Corporation (NYSE:HNI). In the three years leading up to the pandemic, the company exhibited generally positive financial performance. It did see a slight setback during 2020, but 2021 is looking up. All things considered, the company appears to offer investors attractive long term prospects so long as current business trends persist.
Understanding HNI
HNI is a company that is dedicated to the manufacture and sale of commercial furnishings and residential building products. The bulk of the company's business falls under a segment called Workplace Furnishings. According to management, the company sells furniture, seating, storage, tables, and architectural products through this segment. They do this through a mixture of catering to independent dealers and distributors, by working with e-commerce retailers, wholesalers, and also providing direct to consumer sales. Examples of brands sold through this segment include AllSteel, Design Holdings Inc, Maxon Furniture Inc, and more. The company also includes in this its Hearth & Home Technologies unit, which is dedicated to selling various hearth products. At present, this particular segment is responsible for about 70% of the company's overall revenue.
The other segment that HNI owns is called Residential Buildings Products. Through this segment, the company provides gas, wood, electric, and pellet fueled fireplaces, insert, stoves, and other related products. It also sells these through a network installation distributors and retail outlets. Brands under the segment include Heatilator, Heat & Glo, and Majestic. This segment accounts for the remaining 30% of the company's overall revenue.
When it comes to customers, the company is incredibly diversified. Its five largest customers account for just 22% of sales, with none of them accounting for 10% or more of overall revenue. This might have to do to some degree with the geographical diversity of the company's operations. Because it has facilities in the US, Canada, China, Hong Kong, India, Mexico, Dubai, Taiwan, and Singapore, it reaches a large swath of potential clients across the planet. It is also important to note that an important strategy for the company has been to grow its e-commerce operations in recent years, today, for instance, 11% of the sales under its Workplace Furnishings segment are through these types of channels.

*Created by Author
In the years leading up to the pandemic, the financial performance for HNI which is generally positive. Between 2016 and 2019, revenue ranged between $2.18 billion and $2.26 billion. There was no clear trend here, but the consistency is nice to see. In 2020, however, the company fell out of that range with revenue declining to $1.96 billion. Having said that, the picture for the enterprise is already improving. Revenue in the first half of 2021 totaled $994.7 million. That is 12.2% higher than the $886.2 million the company generated the same time a year earlier. Revenue growth was particularly strong in the second quarter, climbing by 22.3% year over year. It is important to note that much of the improvement in revenue recently for the company has come as a result of its smaller Residential Buildings Products segment. in the first half of this year, the metric jumped 45.1%. This compares to an increase of just 0.7% for the Workplace Furnishings segment. Revenue growth in the second quarter of the year alone was 52% compared to the 11.7% for the company's other segment.
On the bottom line, the general trend has been more consistent. Net income rose consistently between 2016 and 2019, increasing from $85.6 million to $110.5 million. Then, in 2020, it plummeted to $41.9 million. Operating cash flow dropped from $223.4 million in 2016 to $133.1 million in 2017. But since then, it increased, climbing to $219.4 million in 2019. In 2020, operating cashflow remained robust, ending the year $214.5 million. Another important financial metric to look at is EBITDA. This metric moved around in a fairly narrow range between 2016 and 2019, with a low point of $212.3 million and a high point of $255.2 million. Then, in 2020, it hit $184.7 million. And finally, we have free cash flow. After dropping from $103.7 million in 2016 to just $5.8 million in 2017, it rose consistently until hitting $172.7 million last year.
In the current fiscal year, the bottom line performance for the business is looking up for the most part. The company went from generating a net loss in the first half of 2020 in the amount of $11.3 million to generating a profit of $32.4 million. Operating cash flow increased from $27.8 million to $37.3 million. The increase in EBITDA which from $68.8 million to $96.9 million. The only profitability metric to worsen over this window of time was free cash flow. This dropped from $7 million to $5 million.

*Created by Author
HNI is attractively priced
When it comes to pricing the company, we need to ask which year we should use. Management has not provided detailed guidance for the current fiscal year. However, it does appear as though the business is reverting back to prior year figures. Because of this, I would make the case that we should rely more on 2019 data. However, I will compare figures for both 2019 and 2020. On a price to earnings basis, for instance, the company is trading at a multiple of 15.3 if we use the 2019 figures. This increases substantially to 40.3 if we use the 2020 figures. Other profitability metrics are not so radically different. The price to operating cash flow multiple would be 7.7 if we use the 2019 figures. This increases to 7.9 for the 2020 data. The price to free cash flow multiple actually declines from 11.1 to 9.8, while the EV to EBITDA multiple would tick up from 7.6 to 9.5.
To put these figures in perspective, I decided to compare the company to the five highest rated of its peers as defined by Seeking Alpha's Quant platform. On a price to operating cash flow basis, these companies ranged from a low of 3.4 to a high of 14.3. Regardless of whether we use the 2019 or 2020 data, only one business was more expensive than our prospect. I then did the same thing using the EV to EBITDA multiple, ending with a range of 3.6 to 17.5. On this basis, HNI was cheaper than all but one company for both years.
Takeaway
Based on the data provided, it seems to me as though HNI is a solid prospect for investors to consider. The company experienced some pain as a result of the COVID-19 pandemic. But the picture now is definitely improving. Although the company is, in some respects, a bit pricey compared to some of the competition, it is cheap on an absolute basis. I do not expect revenue growth to be robust in future years. This means that the company can't have a particularly high multiple. But no matter how you stack it, that does not appear to be the case here. The company looks to be priced attractively at this moment in time.