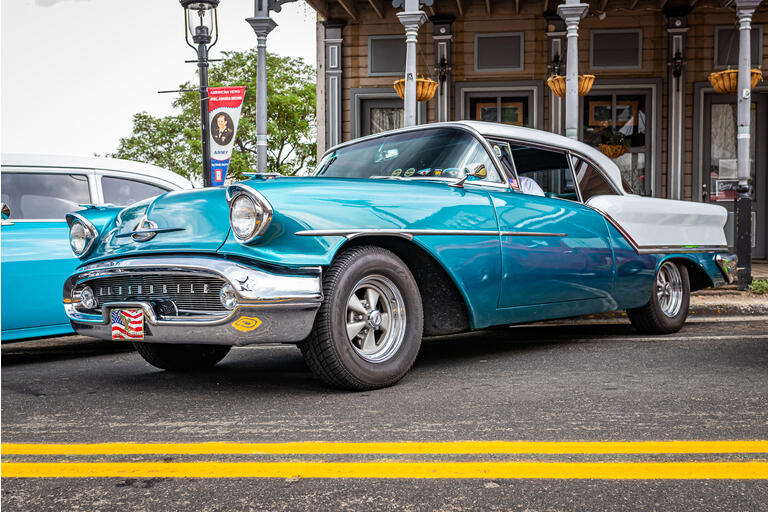 [This article was first published last month for our Inside the Income Factory members and free-trial subscribers.]
One of the key goals of our Income Factory® strategy is to try to earn "equity returns" over the long term (i.e. in the 8-10% range, annualized), without typical equity risks. In other words, we attempt to minimize the volatility and angst that generally comes with portfolios that rely on market growth for most of their total return. Instead, Income Factory investors "create their own growth" through reinvesting and compounding high distribution yields. One pleasant aspect of this strategy is that our income actually grows faster than ever during market downturns, as we re-invest our "river of cash" at bargain prices and higher-than-ever yields. That helps us sleep better during volatile market periods.
One challenge is that we can't have it both ways. During periods like this one, when market prices of many of our favorite high-yielding funds have risen so substantially over the past year, our reinvestment rates have gone down as the prices have shot up. So we have to scramble and be nimble to find reasonable re-investment opportunities.
Of course, "reasonable" can mean different things at different points in the cycle. For the past year, I think 8 to 8.5% has become the "new 10%" in our search for high yields, compared to a couple of years ago.
Hence I spend a lot of time reviewing the high-yield credit asset class (i.e. high yield bonds and senior loans) to find funds that may be candidates for our model portfolios and/or my personal portfolio.
Here are the ten high yield bond and senior loan funds with the highest distribution yields:

It is hard not to notice RiverNorth Specialty Finance (NYSE:RSF), which is the highest yielding HY bond or loan fund (9.3%) still at a discount, even though its discount is only -2.4%, having shrunk from almost -16% late last year. I've found RSF to be intriguing, but also challenging to wrap my head around what it actually does and what the risks are.
RFS's sibling, RiverNorth Opportunities Fund (RIV), has a pretty good record over the past five years, with a total return of 13% (market price) and 9.6% (NAV) over the period, that covers its current distribution yield (market price) of 11.1% handily, but falls short of covering the distribution yield (12%) on its NAV.
We also looked recently at RiverNorth/Doubleline Strategic Opportunities Fund (OPP), which is the joint venture fund between RiverNorth's Patrick Galley and DoubleLine's Jeffrey Gundlach. OPP, we saw, had serious potential shortfalls in the coverage of its distribution going forward, being dependent as it is on management's continuing to score consistent capital gains in order to generate the earnings needed to support its above-average distributions. That's because its net investment income fell short. But it's safe for the moment, with OPP's management having recently declared monthly dividends out through the end of the year.)
RFS was started on September 22, 2016, so it has 5 years under its belt. Its performance has been so-so, with annualized total returns of 5.5% on market price and 5.1% on NAV since its inception. That is nowhere near its current distribution yield of 9.3%, so investors today would have to be convinced that this year's much higher returns (25% market and 18% NAV for 9 months to-date) are likely to continue, or else look forward to continuing price erosion to offset the gap between the distribution rate and the lower historical annualized total return.
If we look at recent distribution coverage, the picture looks a little brighter. For the year just ended June 30, 2021, RSF's Net Investment Income ("NII") was $6.7 million, and its GAAP income (including realized and unrealized appreciation) was $21.4 million. So its distribution of $8.9 million was covered 75% by its NII and 240% by its total earnings.
Asset Mix Kind of Funky
The fund's portfolio is a blend of traditional and non-traditional lenders and credit funds of various types, but mostly with a small-business tilt. In other words, RSF is not investing in the credit of large, well-known non-investment grade companies of the sort held by most of the other credit funds we discuss and/or invest in. Here is the portfolio:
Closed end fund equity 7%
Business development company (BDC) equity 10%
Special Purpose Acquisition Vehicles (SPACs) 13%
BDC notes 32%
Asset-Backed Marketplace Lending notes and residuals 5%
Small Business Loans (Sourced through Square Finance) 26%
Cash/Short-term Liquidity 7%
The closed-end fund portfolio (7%) is made up mostly of familiar high yield and senior loan funds of the sort we hold and are familiar with. Likewise, the BDC equity (10%) and notes (32%) are the familiar names we see here on Seeking Alpha or in the portfolio of funds like First Trust Specialty Finance & Financial Opportunities (FGB), which I own personally. The BDC notes, being senior to the equity of the BDCs themselves, should be a particularly solid asset class. The SPACs and small business loans are the more speculative part of the portfolio.
SPACs can be a very successful investment vehicle but you have to realize you are betting largely on the manager(s) of the particular SPAC(s) you are investing in. So with RSF you have 13% of your portfolio riding on the judgment of RSF's manager on which SPACs will pay off and which won't.
I recently bought some shares of the closed-end Special Opportunities Fund (SPE), which holds SPACs as about 30% of its portfolio. SPE is owned by highly experienced, and frankly tough, aggressive managers with a successful record over many years and I think management has a good sense of what it is doing. I also like the fact that SPE is 70% owned by large professional institutional investors. (RSF has very few.)
RSF is newer and has less of a track record to convince me of its ability to pick SPAC winners. Yet besides its SPAC exposure it also has 26% of small business loans all acquired through and apparently serviced by one firm, Square Finance, which I believe is an arm of Square, Inc. (SQ). SQ is a fast-growing "disruptor" of the financial system and, if I understand the RSF reports correctly, advances funds to its merchant clients and then sells/assigns the paper to an investor like RSF.
"Small Business Loans" - They Aren't Kidding
The individual loans themselves run from as small as about $50 to over $50,000, and RSF has an assignment of the loan payments but not of the loans themselves, so it is totally dependent on SQ itself to make credit decisions, process, administer and even chase the borrowers if they fail to pay. That's a lot of dependence on one other company for 26% of your portfolio.
The positive spin on this is that RSF may be in on the ground floor of a major transition in our financial service system and SQ gets a good send-off from other analysts. On the other hand it may be that it has a lot of eggs in one particular basket. One that, regardless of how promising, is a bit of a black hole in terms of transparency, compared to the corporate loan, bond and CLO markets that most of our other funds participate in (all rated, well structured, fully documented, secured by collateral in many cases, etc.).
Bottom Line
I see a relatively new fund with a fairly mediocre history, and a lot of its assets in a couple of baskets that are highly non-transparent. On the other hand, the past year looks more promising, and it's doing some pretty imaginative things that may pay off... or not.
The 9%+ distribution and small discount make it look attractive, and we have to credit RiverNorth management with having done a reasonable job with its flagship RIV fund. But I still would view RSF as a small speculation ( a "toe in the water" investment) at this point, for investors who are somewhat adventurous and willing to take some risk to get a higher yield than is generally available in the current market.