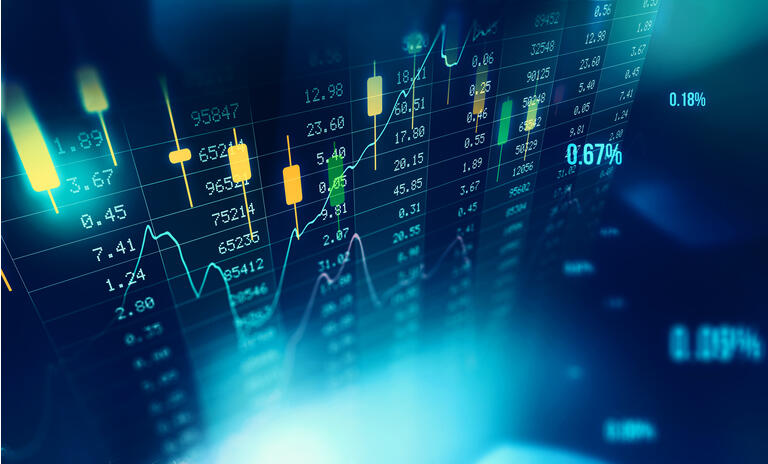 This article was first released to Systematic Income subscribers and free trials on Oct. 16.
Welcome to another installment of our CEF Market Weekly Review where we discuss CEF market activity from both the bottom-up - highlighting individual fund news and events - as well as top-down - providing an overview of the broader market. We also try to provide some historical context as well as the relevant themes that look to be driving markets or that investors ought to be mindful of.
This update covers the period through the third week of October. Be sure to check out our other weekly updates covering the BDC as well as the preferreds/baby bond markets for perspectives across the broader income space.
Market Overview
October has delivered a split CEF market so far. Equity-focused sectors have delivered strong NAV performance due to the underlying recovery in equities from their dip in September. Fixed-income sector NAV returns are middling at best and wrapped around zero, in aggregate. This weakness has been largely due to both higher Treasury yields as well as wider credit spreads over the month.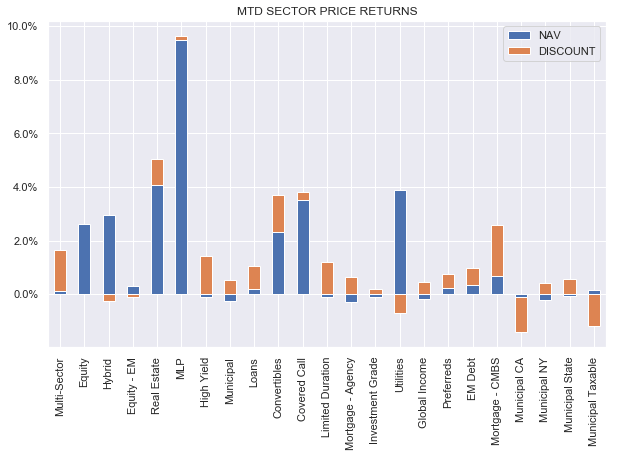 Source: Systematic Income
The rise in Treasury yields from their recent low in August continues to be a key theme for CEF investors. The chart below shows the performance of CEF sectors since the 4-August low in yields. Higher-quality fixed-income sectors have borne the brunt of the rise in yields.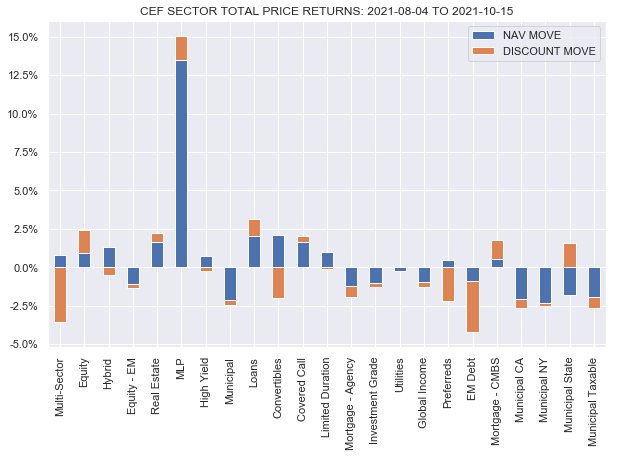 Source: Systematic Income
Discounts have recovered somewhat from their dip with fixed-income sectors regaining most of the loss and making up for their recent NAV weakness.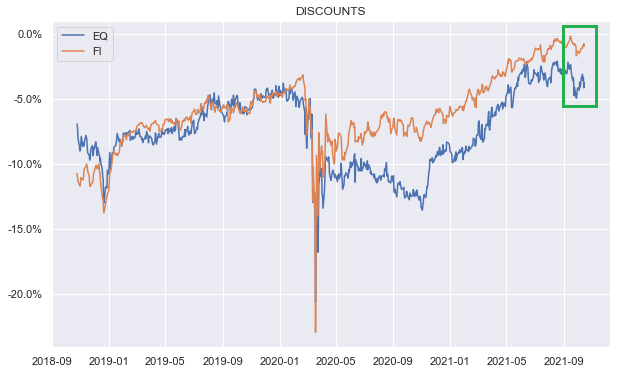 Source: Systematic Income
Market Themes
Investors who follow the CEF market won't be surprised that, in aggregate, discounts are not cheap - the median sector is trading barely at a discount. The median 5-year z-score is at 1.33x and the median sector discount percentile is at 81%, meaning the median sector discount is tighter (i.e. more expensive) than 81% of the days over the last 5 years.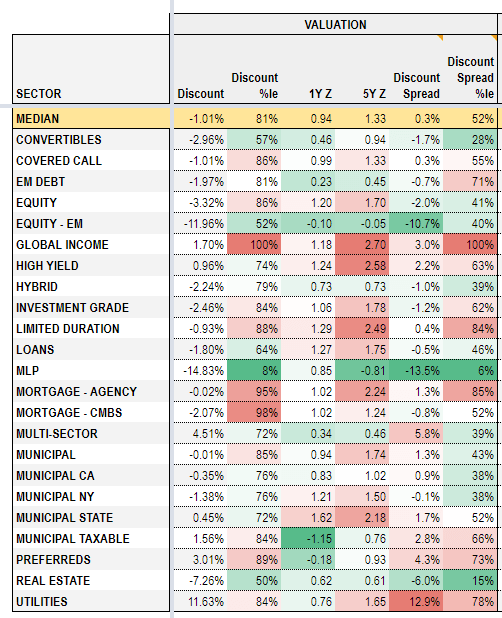 Source: Systematic Income CEF Investor Tool
Interestingly, the most expensive sectors in discount terms are fixed-income sectors, particularly on the higher-quality side such as agencies, munis (both tax-exempt and taxable), preferreds, global income, investment grade, and others. This is surprising because these sectors tend to have lower underlying yields, have struggled with the recent rise in Treasury yields, and have tended to have more middling historical returns. Very likely investors are drawn in by the high distribution rates of these sectors relative to the quality of the underlying assets.
For instance, the median distribution rate of the preferreds sector (where fund portfolios are roughly half in investment-grade securities) is 6.44%. On the other hand, the median distribution rate of the loan sector is 6.43% while only 4% of loan CEF portfolios is in investment-grade holdings. Outside of any duration consideration, it seems plain as day that holding lower-quality assets at a lower yield makes little sense when you can earn the same yield for holding mostly investment-grade securities.
As we have discussed several times before, this is not some kind of rupture in the financial space-time continuum but a simple artifact of how fixed-rate securities behave in a period of very low rates. Actual underlying yields of preferreds securities are well below loans as the snapshot below shows.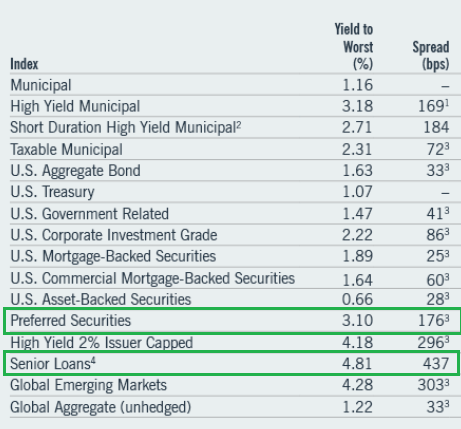 Source: Nuveen
However, because current yields (i.e. coupon / price) of fixed-rate securities are well above their yields-to-maturity or yields-to-call, it artificially boosts the incomes and distributions of higher-quality sectors. The difference between current yields and yields-to-maturity/call for these sectors is topped up by, in effect, borrowing from their NAVs. This dynamic will continue to be a drag on these sectors in the medium term.
Market Commentary
The BlackRock Enhanced Government Fund (EGF) – basically a mix of Treasuries and MBS – is repurchasing 5% of its shares at 98% of NAV. This is a kind of a hybrid fund feature, borrowing from the interval fund structure where interval funds also repurchase their shares on a periodic basis as a way to provide liquidity to shareholders since interval funds don't trade on exchanges.
However, EGF does trade on the exchange so this periodic repurchase is a nice additional feature which provides a partial discount anchor and allows investors to tap an additional source of alpha if the buyback is done at a tighter discount than the market. In the case of EGF, the discount is only slightly wider than 2% so the repurchase at a 2% discount isn't going to make anyone's year. The RiverNorth Specialty Finance Corp. (RSF) is another CEF with an annual repurchase offer which it does at the NAV.
EGF is also a good example of how some CEFs have gone off the rails due the current low yield environment. The fund's underlying yield appears to be around 1.9% according to its website and its expenses are about 0.8%. In other words, the managers are taking half the yield the portfolio generates which doesn't seem like a great deal for investors. This was probably OK when 10Y Treasuries were yielding 5% when the fund got going but doesn't make a ton of sense with the 10y yield at 1.6%.
The fund has also underperformed its Treasury/MBS benchmark and has a 5y NAV CAGR of just 1.44% (this is in the context of a huge tailwind of lower risk-free rates over the last 5 years) so it's not like you are getting a ton of alpha on top of a high-quality allocation.
This is one reason why we have frequently highlighted fund fees as a proportion of underlying asset yields which have seriously crept up over the last decade and are a real drag on both CEF income and returns. It is also why the focus on both fund alpha and niche sectors is key since a fund that is unlikely to generate alpha and whose assets can be owned in a cheaper open-end format and leveraged by individual investors is that much less compelling of a hold these days.
In the CEF space, the CLO debt/equity focused Eagle Point Income Company (EIC) caught a bid, rising more than 10% over the past month and even outperforming most MLP CEFs.

Source: Systematic Income CEF Investor Tool
We have held the fund for over a year in our High Income Portfolio and it's not obvious why the move should come now all of a sudden. That said, it is far from surprising to see the market belatedly catch on to an attractively valued fund just when it has become quite a bit less attractive.
First, the fund's valuation has richened significantly over the past year with the estimated discount (estimated because the fund does not publish daily NAVs though we estimate it on a daily basis on the service) rising more than 15%. Secondly, it is no longer obviously under-distributing as it was given its steady rise in distributions over the past year, clocking in at a 50% cumulative rise year-on-year. Thirdly, it's currently trading at around a 5% estimated premium which is pretty high. Only OXLC and XFLT, which also have significantly higher distribution rates, trade at a higher premium in the CLO sub-sector. Loan CEFs all trade below this valuation. And finally, the fund has filed to issue a preferred which would significantly ding its income since the interest cost of the preferred will likely be at least 250% that of its current credit facility.
The Templeton Global Income Fund (GIM) - an oddball CEF - is doing a tender offer of up to 70% of its shares at 99% of NAV. If there is a naming misnomer, this is the one. We don't know what kind of "income" fund can possibly generate a total NAV return of 0.21% annualized over 5 years but there you go.
GIM is largely a short-duration global bond fund with a big FX portfolio. Saba holds 29m of the 134m shares for a market value of around $155m so the tender offer was probably inevitable particularly given the indefensibly poor historical return.
At the time of the announcement the discount was 3.6% which didn't leave a lot of upside for Saba or other holders. However, Saba is holding too many shares to exit the fund without blowing up the discount so they need the tender offer as an exit strategy.
Even though GIM has been a terrible fund for shareholders, it's good to see it is not going completely away. It is nice to have it and the Templeton EM Income Fund (TEI) as fund options that offer a cleaner discount play for tactical investors. GIM NAV drawdown was only 10% and TEI was 18% in 2020 which is pretty low – by contrast the median multi-sector CEF NAV drawdown was 27% in 2020. In other words, these two funds offer a way to trade the discount (i.e. bet on discount compression) without taking as much underlying NAV risk as most other CEFs.
The Highland Income Fund (HFRO) cancelled their plans to convert the fund from a RIC to a holding company in order to loosen the RIC investment restrictions, e.g. diversification requirements, etc. This remains a puzzling fund because many investors seem to be very happy to hold it (which presumably is a signal they are happy with its management) but are very vocal about their aversion to the conversion proposal (which has been made by the same management they are implicitly backing via their holding).
The fact that the management itself made the proposal doesn't seem to affect their view of the fund. There seems to be an implicit view that remaining a RIC fully protects the fund from doing anything dumb. But what seems to be missed is that 1) the proposal itself reflects poorly on the quality of the management whose interests and goals don't appear to be aligned with a RIC structure and 2) remaining a RIC doesn't actually protect shareholders from the actions of management, at least not as much as they think.
For example, HFRO is already incredibly undiversified with half of the fund's portfolio is in just 2 holdings – a REIT subsidiary and Creek Pine Holdings preferred. And 68% of the portfolio is in top 5 holdings. Secondly, the fund is one of the worst-performers over the last 3 years (with a 4% total NAV CAGR) in the Multi-sector CEF space only beating funds that are primarily in investment-grade securities despite 80% of the portfolio being unrated with the rest in below-IG securities.
Thirdly, 3-year total price return is -3.5% CAGR. This is a good example of how investors get caught out by yield. Many investors compartmentalize distributions and principal in their mind with the view that the yield is "money in the bank" while the principal is there to be protected by managers. In the case of HFRO the difference between its yield and total price return over the last 3 years is 12% meaning total price returns have lagged the distribution rate by 12%. So while the fund is paying 8.3% with one hand, it has been taking away 12% with another.
The RiverNorth Opportunities Fund (RIV) released their annual shareholder report for the year ending in July. It's a curious fund – 60% in CEFs (mostly credit), 22% SPACs, 10% in BDCs and their debt. Looks like it runs around 10% leverage, sourced from shorts (Russell 1000 Growth ETF, SPY and a HY bond ETF).
Many investors like to check in on how the NAV of any given fund is doing to see if it is "overdistributing" or as a proxy of "fund quality". The difficult thing about doing this with RIV is that its NAV is a function of CEF discounts. In other words, the prices of CEFs the fund holds (and hence discounts) go into the calculation of the RIV NAV. What this means is that the fund's NAV has been supported by the broad rally in CEF discounts over the last year.
This also makes it difficult to compare the fund's NAV performance to the NAV performance of other CEFs (that don't hold other CEFs) to see if it is outperforming or underperforming. Again, this is because the RIV NAV is driven by CEF discounts whereas the NAVs of most other CEFs, which don't hold CEFs, are not driven by CEF discounts.
Something else worth noting is that the fund's $0.31 annual NII translates into a 1.8% NAV net investment income yield. This is curiously low and not just because of the fund's 11.7% distribution rate. Part of the reason for this is likely to do with the significant drag on income exerted by the SPAC portfolio. So while many investors might be in RIV as an income play, the RIV managers themselves don't have the same strategy.
Historically, the fund's NAV has performed in line with the total return of the broader CEF space, outperforming a bit very recently. However, RIV has underperformed its own Hybrid sector by 1.6% per annum over the last 3 years (again, comparing RIV NAV vs sector price returns).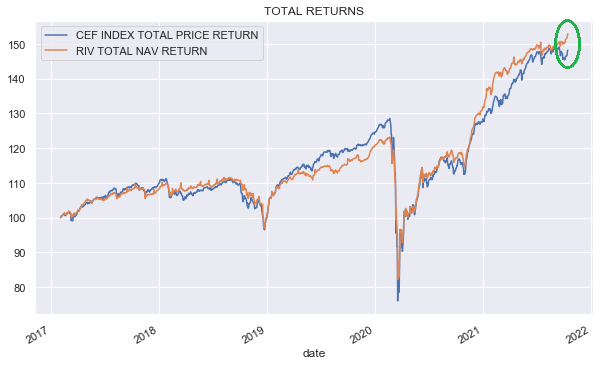 Source: Systematic Income
A final thing to know about RIV is that the cost of its leverage is going to be very high relative to other CEFs. The fund sources its leverage by shorting a high-yield bond ETF (for about 25% of its total leverage) and two equity index ETFs (Russell 1000 Growth and the S&P 500).
When you short a HY bond ETF you are paying not just the borrow rate but also the coupon on the ETF as well - the sum of which would be on the order of 4-5% if the HY bond ETF is very liquid and has a low borrow rate. Overall, it looks like the fund is paying 3% on its leverage, due to the lower dividend-yield equity ETFs which make up 75% of its leverage, which is pretty high – more than double that of other CEFs and certainly more than its net investment income yield.
It also goes without saying that RIV, as other RiverNorth CEFs, keeps diluting the NAV with rights offering. The total NAV damage over the last few years is about 5% which is around 1.25% a year - that may not sound like much but it's roughly a doubling of the fund's total expenses and, needless, to say about equal to its NII yield.
In summary, RIV does not seem an obvious holding for those investors who 1) prefer to allocate their capital to income-generating underlying assets and 2) are worried about the expensive level of discounts - RIV investors get a double exposure to discounts via the CEFs in its portfolio and via RIV's own discount.
Stance And Takeaways
This week we revisited the cross-credit CEF theme in a separate article. Since we discussed it initially over a year ago, cross-credit CEFs (funds that can allocate across the broader corporate credit space such as loans, bonds and CLOs) have outperformed their credit CEF counterparts - in line with our view that these CEFs have broader scope to generate attractive absolute and risk-adjusted returns and more tools to manage duration exposure. In this sub-sector we like the Apollo Tactical Income Fund (AIF), Dreyfus Alcentra Global Credit Income 2024 Target Term Fund (DCF) and the Barings Global Short Duration High Yield Fund (BGH).
We also continue to favor funds with floating-rate profiles, niche sectors and a consistent historical alpha as a way to mitigate the low-yield environment - discussed in some more detail in the last weekly.