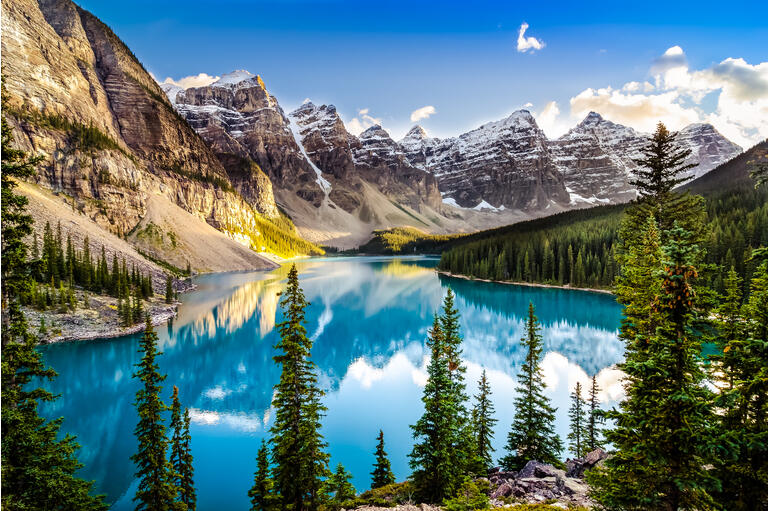 BCEI (Soon to be Civitas) Update
The combination of Bonanza Creek Energy (BCEI), HighPoint Resources (acquired earlier this year), Extraction Oil & Gas (XOG) (should close very soon with the vote today), and private player Crestone (close expected shortly after Extraction) creates the largest pure play DJ Basin player to be recaptioned as Civitas (NYSE:CIVI). Civitas will have approximate production of 160 MBOEpd, a best in class balance sheet, a light 2022 hedge book, strong EBITDA margins, and an elevated implied forward dividend yield with plenty of spare free cash flow above the planned dividend level.
While CIVI will be an oil story they also represent a meaningful NGL play and we note they're unhedged for NGL at present despite the sharp runs in propane, butane and the heavier components. Please see the detailed hedge section in the cheat sheet below.
Production and EBITDAX Impact: Scaling Up. Please note that the 1Q21 numbers below are BCEI standalone as a reference point to what the combination means for them. The 2Q21 numbers are BCEI plus Highpoint. Lines labeled as Civitas and/or pro forma 1H21 are the combination of all 4 entities.

Z4 Estimates for a range of price decks are included in the cheat sheet table below.
The Combination Allows for Accelerated Return of Capital. Bonanza initiated an annual dividend of $1.40 in 1Q21. Management has indicated the dividend will increase to $1.85 when the mergers are completed for an implied yield of nearly 3.5%. Given the substantial free cash flow generation capability of CIVI and that the $1.85 dividend was announced when the oil, NGL, and natural gas strips were substantially lower it's not out of the realm of possibilities for CIVI to increase the dividend further in 2022.
Staring Down A Long Road of Opportunities. The company should have no inventory issues near or medium term. This applies not only to future drilling location but also a wealth of in hand permits and drilled but uncompleted wells (DUCs) that are ready to go through any periods of regulatory uncertainty (it is after all, still Colorado). While there are no real surprises in any of what we've just typed if you've read about BCEI on Seeking Alpha (we have a long history of writing on the name) we wanted to update price deck sensitivities for various oil and natural gas levels in 2022. We continue to see the name as best-value-in-show despite the 132% rally in the shares year to date.
Other Considerations
The share count will have moved from 21 mm in 1Q21 to 85 mm when the two deals close. Ultimately the higher float created may attract bigger fish who might have steered clear due to the difficulty of entering and exiting a position. We should also point out that the deal creates the potential for a share overhang as all of this year's acquisitions were done with shares. This does create the potential for selling shareholders over time.
Given the discount the shares are trading at relative to near-term potential EBITDA we think corporate sellers would be shortsighted in really liquidating near current levels. We also note, given dividend, that they do get paid nicely to wait for a less discounted common share price.
The Balance sheet will be strong. Post combination we expect net debt to pro forma EBITDAX below half a turn. Liquidity is more than adequate especially given their predilection for using shares to acquire their peers (and yes, it's entirely possible that 2023 will bring more deals) and we would expect that to be the case, should they continue to be acquisitive given that they really don't like debt.
Nutshell and Upside Target Thoughts. It's cheap for what you get. Yes, it's in Colorado but that's less of a wild card now than at prior times in recent memory.
Simply employing their "last known" projected 2022 EBITDA of $1.3 B (it will be higher now on price movement alone) and throwing a still inexpensive multiple range of 4.0x to 5.0x on the name provides targets ranging from $56 to $71, providing a range that equates to a floor up to significant near term upside. Anywhere along that range we would be hard pressed, given the balance sheet and the inventory, to call it expensive.
Using our own numbers we take a base case (our 2nd case below) and a 4.5x multiple (it's only fair) to arrive at $69 while our stretch case incorporates a higher possible oil price outcome than we currently expect next year (case 4) but also only a 4.5x multiple, yielding an upside stretch target of $94 (although 4.5x again would be low for what you get especially given the strong potential for a dividend upgrade at that kind of oil price point).