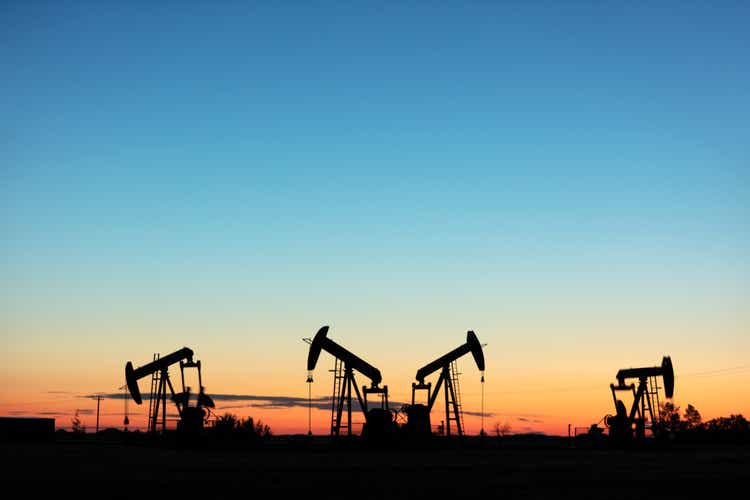 Even though I increased my range by $5 per barrel last month, I underestimated the strength of oil prices. So, this month, I am increasing my range by $7.50 per barrel to range between $77.50 and $87.50 per barrel for West Texas Intermediate oil.
Oil prices have, obviously, continued to strengthen. Backwardation is also strong, suggesting that prices are likely to remain firm. That said, when many are expecting strong prices to continue, that often sets up an opportunity for disappointment.
Political pressure is mounting for OPEC+ to provide more oil to the markets, and OPEC+ is meeting in a few days. On October 31, 2021, the Financial Times in an article titled "US Energy secretary blames Opec 'Cartel' for high petrol prices" (subscription required) quoted Biden administration officials:
The Biden administration's senior energy official on Sunday blamed the Opec oil "cartel" for soaring petrol prices in the US, putting more pressure on the group to increase crude output ahead of a meeting later this week.

"Gas prices of course are based on a global oil market. That oil market is controlled by a cartel. That cartel is Opec," said Jennifer Granholm, the US energy secretary. "So that cartel has more say about what is going on."

…

Analysts including Goldman Sachs expect Brent, the global oil benchmark, to rise above $90 by the end of the year, boosted by an unexpected rise in Asian demand, as power generators stung by soaring natural gas prices switch to burning oil for electricity.
Most pundits expect that OPEC+ will not bow to political pressure and will instead proceed with its planned 400 thousand barrel per day increase. OPEC+ likely wants to see how 2022 unfolds. With its planned increases, does the market become more balanced, or perhaps, even enter into surplus?
Although not affecting oil prices in the near term, Iran has agreed to nuclear negotiations. Even if those negotiations are successful, I would not expect production from Iran to hit the market before the third quarter of 2022.
Although I do not have any longer-term predictions, I expect that November and December will continue to support strong prices.
Editor's Note: The summary bullets for this article were chosen by Seeking Alpha editors.