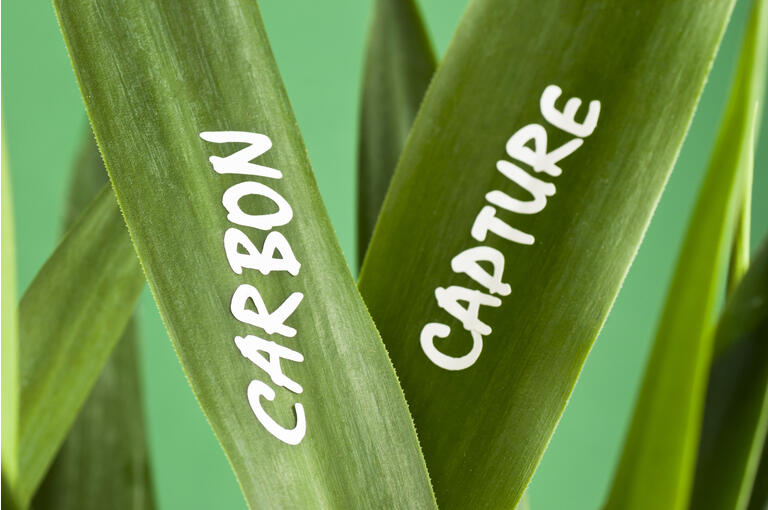 Note: I have covered FuelCell Energy (NASDAQ:FCEL, OTCPK:FCELB) previously, so investors should view this as an update to my earlier articles on the company.
In Tuesday's pre-market session, FuelCell Energy's common shares briefly reclaimed the $10 mark for the first time since June due to the company's announcement of a six-month extension to the company's existing carbon capture technology development agreement with Exxon Mobil (XOM).
Unfortunately, a deeper dive into the company's respective 8-K filing with the SEC provides little reason for investors to celebrate.
Under the original terms, the agreement was scheduled to end on October 31 but FuelCell Energy's failure to achieve certain technological milestones and deliver a fuel cell design suited for a planned demonstration project at Exxon Mobil's Rotterdam refinery in the Netherlands apparently required an extension.
FuelCell Energy now has until April 30, 2022 to satisfy Exxon Mobil's requirements.
Not surprisingly, FuelCell Energy's ongoing project execution issues resulted in some concessions:
If so-called "Milestone 1" is achieved and Exxon Mobil decides to move forward with the Rotterdam pilot project, the company will either have to inject the respective $5 million milestone payment into the project or apply a $5 million discount to potential Exxon Mobil's equipment purchases.
The existing technology license agreement with Exxon Mobil was expanded without further compensation to the company.
While, at least in theory, Exxon Mobil might consider extending the deadline even further, a final investment decision on the Rotterdam pilot project is expected to be made next year which puts some pressure on FuelCell Energy to come up with a feasible solution.
Ongoing failure would almost certainly result in the stock selling off as investors have been pinning great hopes on the company's carbon capture technology.
But the bad news doesn't stop here.
In Tuesday's 8-K filing, the company finally admitted defeat by no longer pursuing two large projects awarded back in 2017 by the Long Island Power Authority ("LIPA"):
The other two awards, for which there are no executed power purchase agreements, and which are not part of the Company's reported backlog, had been progressing through the required interconnect process while the Company worked to find a commercial resolution and enter into such agreements with LIPA. Given the passage of time without a resolution, the Company has made a decision to no longer pursue the interconnection process and will no longer pursue development of these two projects. As a result of this decision, the Company expects to record a non-material impairment charge estimated at approximately $1.8 million in its financial statements for the quarter and fiscal year ended October 31, 2021.
While there won't be an impact on reported backlog, these projects would have represented more than $600 million in future revenue, according to fellow contributor Night Market Research who discovered the effective cancellation more than one year ago already.
At least the company managed to get the widely anticipated extension from the U.S. Navy for the submarine base project in Groton, Connecticut after the commissioning process had to be suspended a couple of months ago due to required repairs of gasket seals and insulation. The delay resulted in FuelCell Energy missing out on the original October 18 project deadline:
On September 14, 2021, the Company disclosed that the process of commissioning the 7.4 MW platform at the U.S. Navy Submarine Base in Groton, Connecticut was temporarily suspended due to a needed repair. The Company also disclosed that if commercial operations were delayed beyond October 18, 2021, an extension would be required from the Navy. An extension was received from the Navy extending the date by which commercial operations are to be achieved to December 31, 2021. As of the date of filing of this Current Report on Form 8-K, the Company has completed all necessary repairs and has resumed commissioning of the project.
Should the project indeed achieve commercial operations until year-end, it will have taken FuelCell Energy more than four years (!) from the original announcement to completion.
Bottom Line
More of the same at FuelCell Energy with ongoing project execution issues now threatening the company's key carbon capture technology collaboration with Exxon Mobil.
In addition, product issues at the Groton Submarine Base project also required a deadline extension.
Last, but not least the company stopped pursuing two large-scale projects awarded by the Long Island Power Authority back in 2017.
Despite the company's consistently poor execution, shares have seen renewed investor interest in recent weeks with the stock up by more than 50% over the past two months which I would mostly attribute to the Tesla (TSLA)-induced rally in alternative energy stocks.
While shares might be ripe for a breather, I do not expect Tuesday's disappointing disclosures to unsettle investors.
That said, things will get really interesting once the company approaches the new carbon capture technology development agreement deadline in April 2022. Failure to deliver upon ExxonMobil's requirements would almost certainly result in a major sell-off in the company's common shares.
Expect the common shares to remain a playground for highly speculative investors and traders looking for an extension of the recent rally in alternative energy stocks for the time being.
Investors looking for a somewhat less risky investment in FuelCell Energy should consider taking a position in the company's Series B preferred shares (FCELB) which trade around 57% of face value despite ranking senior to common stock and paying a rather juicy 8.8% cash dividend at current levels. The large cash inflows from recent common stock sales actually provide an additional level of safety for the dividend.