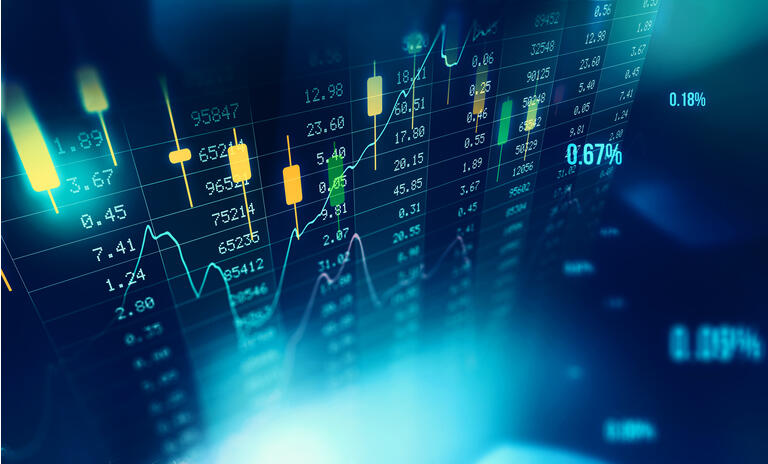 We are off to the races in the eleventh month of 2021. This article is coming out a few days later this month (I apologize everyone). 2021 has been a fantastic year for dividend investors. Companies are announcing stronger than expected dividend increases. Let's see what is going to happen in November. Each month, we feature the expected dividend increases for the coming month. We can't cover all the increases, since there are so many. However, we try to get as many as we can. Now, it is time for the November installment of the expected dividend increases article!
Why Dividend Increases Matter
Dividends are the foundation of our goal to reach financial freedom. We continuously invest in dividend growth stocks to grow our passive income. If you haven't figured it out by now, we eat, sleep, and breathe dividends!
If the goal is to produce a passive income stream that will one day cover our expenses, making sure that income stream grows is critical. Without growth, your dividend income stream will lose purchasing power to inflation. Inflation is typically between 2%-3% annually; although, it has been higher the last few months (4.2% in April and over 3% in May). Therefore, if you cannot achieve average dividend growth of at least that percentage, your income stream will be able to cover less, and less, over time.
That is why dividend growth is a major deciding factor in all of our stock purchase decisions. It is the 3rd metric of our Dividend Stock Screener for a reason. For each stock, we review a company's history of increasing dividends (consecutive annual dividend increases) and a company's five-year average dividend growth rate!
We cover dividend news extensively on our YouTube Channel. Each week, we discuss the major dividend increases from the week before. Heck, each month, we even bring this article to life and cover the major expected dividend increases of the coming month.
Actual Dividend Increases in October 2021
Before we look ahead to November, let's take a look at some of the dividend increases announced in the month of October. Hopefully, you were fortunate enough to own one (or several) of the following dividend growth stocks:
Expected Dividend Increases in November 2021
Now, let's look ahead to the month of November. October was a busy month, especially towards the end. It is time to discuss the 5 expected dividend increases in November. Please note that one of the companies has already actually announced a dividend increase this year!
Dividend Stock #1: Hormel (HRL) – Let's start this list with a Dividend King. Hormel has increased its dividend for 55 consecutive years. The consumer staple giant is one of the best consumer staple stocks out there. The company is a low-yield, high dividend growth rate stock. So hopefully, Hormel will beat its average this year like so many other dividend stocks have to date.
Last year's dividend increase – 5.4%
Five-year average DGR – 11.13%
Expected timing of Dividend Increase Announcement – End of the month
Dividend Stock #2: NIKE (NKE) – Just do it, Nike. Let's go. The famous shoemaker has increased its dividend for 19 consecutive years. Let's make it 20 and have a strong dividend increase along the way. I'm very excited to read the company's earnings release. Not just because I'm expecting a large dividend increase; however, I want to see the impact the supply chain will have on Nike's forecasted sales. There will be a lot to unpack, but I'm excited to sit back with a cup of coffee and read this one. Now, let's hope they deliver another double-digit percent increase this year, just like last year.
Last year's dividend increase – 12.2%
Five-year average DGR – 6.94%
Expected timing of Dividend Increase Announcement – End of the month
Dividend Stock #3: McCormick & Co (MKC) – This dividend increase is coming at the perfect time for Thanksgiving, right? MKC's products will be at every table, helping you enjoy my favorite holiday of the year. Interestingly, the CEO has stated the company is dealing with strong demand for products, along with supply chain issues. It is a tough tight rope to walk, especially given the product's popularity, price point, and demand for the holiday season. Again, I can't wait to see what MKC has up its sleeve.
Last year's dividend increase – 9.7%
Five-year average DGR – 9.60%
Expected timing of Dividend Increase Announcement – Middle of the month
Dividend Stock #4: Lancaster Colony (LANC) – Next up, another Dividend King. Unlike Hormel, Lancaster Colony is a much smaller name. The owner of Marzetti salad dressing, Flatout Flatbread, and New York Texas Toast has increased its dividend for nearly 60 consecutive years. I bet you didn't see that one coming. Now, let's see if the food company can announce a dividend increase that will put their dividend yield over the 2% mark!
Last year's dividend increase – 7.2%
Five-year average DGR – 8.45%
Expected timing of Dividend Increase Announcement – Middle of the month
Dividend Stock #5: Emerson Electric (EMR) – Emerson already announced a 1.98% dividend increase. Emerson continues its recent streak of announcing small dividend increases. At one point, Emerson was one of my favorite stocks. In fact, it was considered one of my 5 Stocks to Always Buy. However, after another year of a subpar dividend increase, I can't help but further my belief that it is officially time to remove Emerson Electric from this list.
Summary
The name of the game is growing your passive income. That's why we love dividend growth investing. Your income grows….without lifting a finger. Now, it is time to continue saving every dollar possible and continue investing in dividend growth stocks. Hopefully, you will see your dividend income grow if you own at least 1 of the 5 dividend stocks featured in this article.
How many dividend increases did you receive in October? How many are you expected to receive in November? If you are an Emerson shareholder, what are your thoughts about the company's recent low dividend growth?
Bert
Editor's Note: The summary bullets for this article were chosen by Seeking Alpha editors.