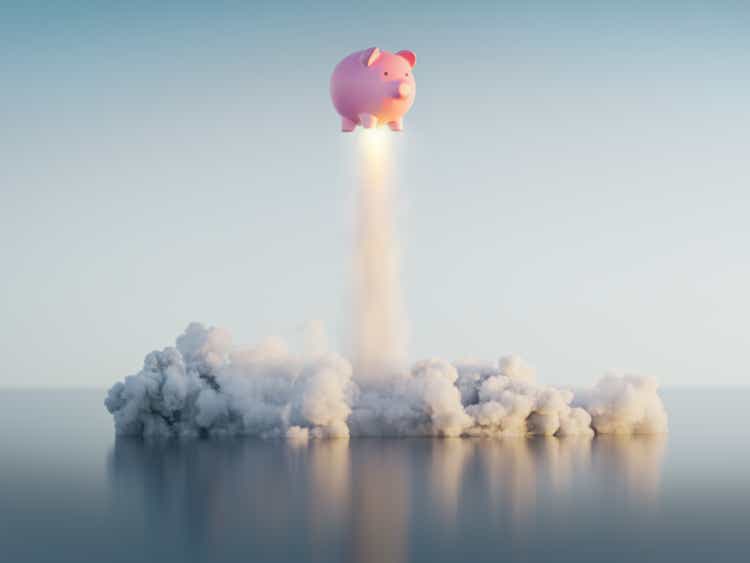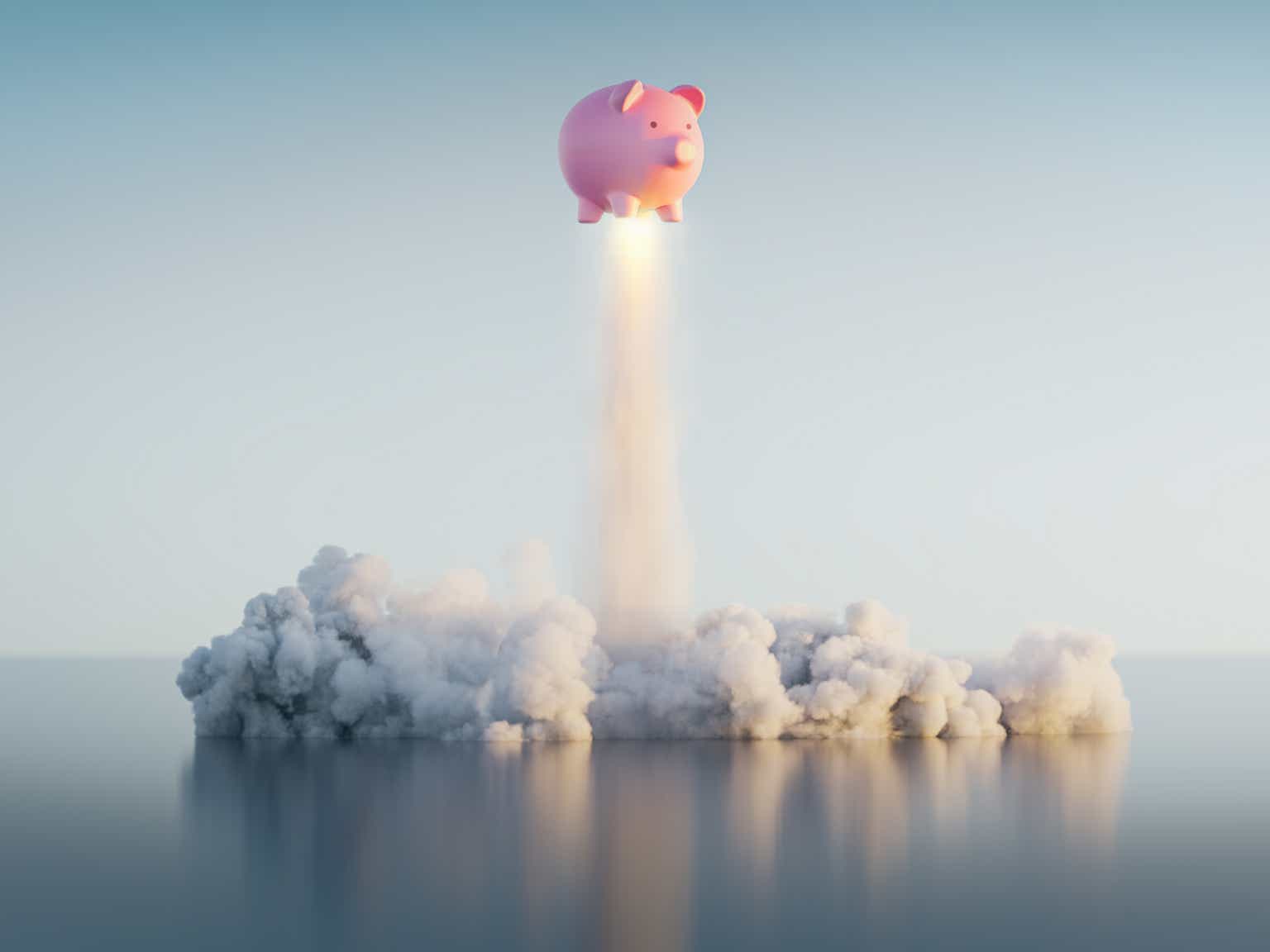 One of the biggest winners on Monday turned out to be shares of chipmaker Advanced Micro Devices (NASDAQ:AMD). Shares of the stock finished the day up double digits percentage wise after the company announced some positive news regarding its data center business. Interestingly enough, the move in shares only added to the extreme discount that shares of Xilinx (XLNX) trade at as AMD looks to finish up that acquisition in the near term.
The biggest news of the day was that AMD will supply chips for data centers in Meta Platforms' (FB) Facebook segment. As AMD continues to win new business, competitor Intel (INTC) is left in the dust, and Nvidia (NVDA) also can be seen as a loser here. AMD also announced on Monday that it will be making a new version of its Epyc processor with extra memory, which Microsoft (MSFT) will use in an offering linked to its Azure cloud service.
Making large in-roads in the data center space is key to AMD's long-term growth plan. As you can see in the graphic below, revenue growth is expected to rise nicely in the coming years, and I believe that most to all of these estimates don't even include contributions from Xilinx at the moment. For those worried about the growth percentage dropping a bit, don't forget that when 2020 ended, analysts were calling for just $12.05 billion in revenue this year. Currently, the average estimate is more than $4 billion higher, and it wouldn't surprise me if the actual number ends up being around $16.25 billion.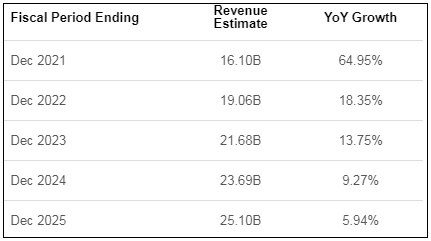 (Source: Seeking Alpha AMD estimates page, seen here)
AMD investors were looking forward to some news on Monday with the company's planned data center event. However, most people were likely just looking forward to some new chips being announced. I also heard from some investors recently wondering if the Xilinx deal would be completed before today given the pending dividend payment. Instead, these major deals with Facebook and Microsoft really cemented AMD's progress in this space over the last couple of years.
AMD shares started the year under $92, and they had rocketed to over $136 by Friday's close. Adding on another 10% plus put the stock up nearly 50% for the year and gives the company a valuation approaching $200 billion. Perhaps the most interesting item in my opinion though was that we saw the Xilinx spread blow out again, as the chart below shows.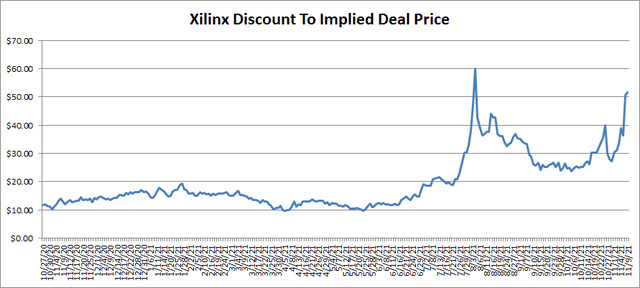 (Pricing data sourced from Yahoo! Finance)
When I first started working on this article, the Xilinx discount was just under $60, but it came down a bit by Tuesday's close. AMD management continues to believe the deal will close before year's end, so I just don't understand why there is such a large gap right now. The market seems to be really worried that a deal won't go through because buying Xilinx right now at $205 and change would get you more than 1.72 shares of AMD, which would be worth almost $256 at current prices.
In the end, AMD's news regarding Facebook and Microsoft on Monday was a definite positive for the company's data center business. This will add to AMD's revenue profile in the coming years, helping the name head above $20 billion in annual sales. As you might expect, AMD shares soared on the news, but the recent rally also blew out the Xilinx spread yet again, providing an intriguing arbitrage opportunity for those willing to take the risk.