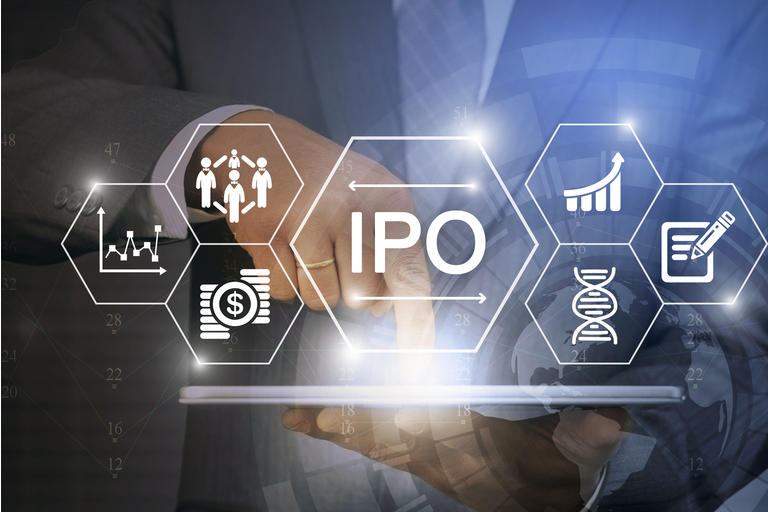 Weave Communications (NYSE:WEAV) has seen a soft pricing process and shares have fallen right out of the gate, as investors have some doubts on the prospects of the firm. While topline sales growth has been strong since the pandemic, lack of margin progress and worries about operating in a too competitive field make investors cautious. Here, it remains a show-me story, as the lower expectations do create an interesting set-up and reason to keep track of all developments here.
For Small Businesses
Weave Communications is all about small businesses, as the company has a mission to enable small businesses everywhere to unify, modernize and personalize customer interaction. The idea is that the platform consists of unified communication to create meaningful customer interactions.
The platform is all about attracting, retaining, engaging, and communicating with customers. Sub-activities include reviews, e-mail marketing, assistance, payments, analytics, customer insights, digital forms, scheduling, phones, messaging, and chat, among others.
With these activities, the company claims to be the smartphone for all (small) businesses. With small- and medium-sized businesses being the most prevalent form of business out there, and exactly these companies facing the hardest challenges from rapid changes in the ways consumers desire to communicate with corporations, an integrated collaboration suite is very valuable. This comes as consumers require efficiency, they want to be heard, they want a personal treatment, and small- and medium-sized businesses themselves want to offer simple and technological solutions.
By now some 130,000 monthly active users (corporations) use the services which include a variety of segments of the SMB market. This translates into approximately 1.6 million text messages per business day and 2 million phone calls and a total of more than 13 million interactions with customers through a range of offered communication methods.
Clients use the solutions offered by Weave as it is easy to use, intuitive, has a low total cost of ownership, generates a high ROI, as Weave has purpose-built verticals, to thereby offer low churn, among others.
Valuation & Offering Thoughts
Management and underwriters aimed to sell 5 million shares in a preliminary price range set between $25 and $28 per share, yet demand was a bit soft as the final price was set at $24 per share. This results in gross proceeds of $120 million which will benefit the company.
With 62.9 million shares outstanding, equity of the company has been awarded a $1.51 billion equity valuation. This valuation includes a net cash position of approximately $150 million, resulting in a $1.36 billion operating asset valuation.
The company generated nearly $46 million in sales in 2019, accompanied by a very large operating loss of $32 million. Due to, or better said thanks to, the pandemic, sales rose 75% last year to levels just shy of $80 million. While operating losses increased in absolute terms, a near $40 million operating loss marked some relative operating leverage. Despite these gains, still a fifty-cent loss was reported on every dollar in revenues being generated.
Momentum has been solid in the first half of the year as revenues rose 55% to $53.7 million, for a run rate comfortably above the hundred million mark. Operating losses were again on the increase to $22.8 million, but continued relative operating leverage has been observed, with losses now equalling forty-two cents on each dollar in revenues generated.
This picture, that of continued topline sales momentum, is furthermore reinforced if we look at the preliminary third quarter results. Third quarter revenues are seen just above the $30 million mark with adjusted EBITDA seen around minus $9 million. This actually marks quite some deleverage from the $13 million and change in negative EBITDA reported for the first six months of the year.
At this pace, the company is generating $120 million in annualised sales, for an 11 times sales multiple while growth still comes in above 50%. That looks relatively compelling, but the size of the losses, even despite some recent operating leverage, remains quite high. Furthermore, the EBITDA losses seen in the third quarter indicate that margin developments are moving the wrong way.
The commentary above is based on the valuation at the offer price as by now shares have retreated towards the $18 mark. This nearly $6 move lower has reduced the valuation quite a bit, with operating assets valued around the billion mark now. This reduces the annualised sales multiple to 8 times sales, as the same margin concerns remain, or better said continued burn rate in terms of losses reported.
Concluding Thoughts
Following a softer pricing process, shares of Weave have only been trending lower and at this level the SMB communication provider is trading at 8 times annualised sales. This sales multiple looks quite reasonable given the pace of growth of the business, other than the still relative large losses posted in the meantime.
Other risks, besides the valuation multiple and losses, include the fact this is a very competitive field, which is very wide of course, with many firms addressing (part of the) solutions offered by the company itself.
Truth be said, it feels a lot like a me-too solution, but on the other hand, things might have turned for the better as well, as many other technology names have obtained >10 times sales multiples at this pace of growth, certainly while posting similar rates of growth.
All in all, I am performing a balancing act, as on the one hand, I am attracted to the softer pricing process, but on the other, this appeal is outweighed by the continued losses and concerns about the long-term competitive position. It is true that technological advancements have allowed Weave to shine, but if it does not keep track of all technological developments, it poses a risk to the long-term outlook as well.