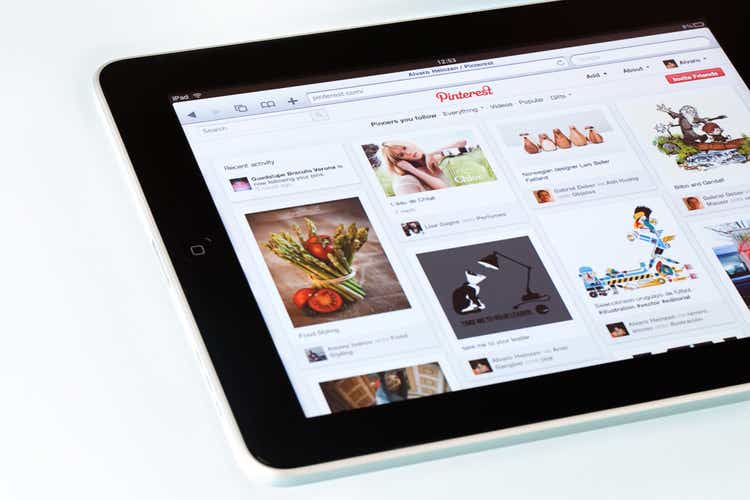 Pinterest Basics
Pinterest (PINS) is a social media company with over 300 million global monthly users who share and save images, links, and other content called 'pins.' The platform helps users share ideas and find inspiration for everything from home decoration to pedagogical techniques for elementary school teachers.
Pinterest was founded in San Francisco in 2009 and is still headquartered there. The company went public in 2019 with a valuation of $10 billion.
Pinterest has acquired a number of startups over the years including:
Livestar: an app that allows you to connect with people with similar taste
Flesky: a keyboard to help with faster typing on smartphones
JellyHQ: a search engine that helps distributed teams work together
Instapaper: a web app that allows users to save web pages to read later
Tote: a social shopping app
URX: an ad tech company
Many of the companies they acquired are no longer active.
Note: Pinterest was founded by Ben Silbermann, Evan Sharp, and Paul Sciarra. Silvermann and Sharp still work at the company but Sciarra left Pinterest in 2012.
Pinterest's Business Model
Pinterest sees itself as a photo sharing app and a search engine. The company makes money by selling targeted digital ads.
While there are many other photo-sharing social media sites including well-known apps like Instagram and Snapchat, Pinterest's business model isn't based on sharing photos or videos with friends and followers. Instead, Pinterest sees itself as a 'discovery service' that helps users curate a virtual vision board. They have several types of pins including standard image pins, product pins, collections, and video pins. Popular uses of Pinterest include planning for things weddings, home renovations, or meals for the week.
Advertising
Pinterest makes money primarily from selling advertisements. It sells advertisements via a cost per click and cost per thousand impressions model yet it calculates pricing based on engagement, meaning that they only charge advertisers when a user engages with a promoted pin. Advertisers are also able to target their ads to users based on their interests. For example, a bridal dress company can target ads to users who are actively planning weddings and a paint company can target users who are planning a renovation. This type of advertising is attractive to companies looking for better return on their ad investment.
Competitors
There are no companies that have the same business model as Pinterest though companies like Instagram and Snapchat are also photo sharing social media sites. Its closest competitors are Houzz (HOUZ), a platform for helping with home improvement, and Tastemade, an online food and recipe site.
Takeaway: Over 335 million people use Pinterest every month - two-thirds of which are women.
How Pinterest Makes Money: 5 Ways
The primary way Pinterest makes money is through advertising. They differentiate between two main kinds of advertising on their platform: brand advertising and performance advertising.
1. Brand Advertising
Brand ads are when an advertiser optimizes their campaign around things like impressions or view. These ads are best for companies focused on brand awareness. They appear within a pinner's home feed and on search results pages and look similar to organic pins and can be saved to pinboards.
2. Performance Advertising
The other type of way Pinterest makes money off of is performance advertising. These are ads where an advertiser optimizes a campaign around engagement focused objectives like clicks or conversion events. These pins also look like organic pins and show up on feeds and search results pages. They can also be saved to a pinboard.
3. Partner Collaborations
Pinterest has a curated list of partners who help companies with their advertising strategy, audience targeting, content, creative, performance measurement and buying experience. These include companies like:
Shopify (SHOP)
Bluxome.co
Neustar
Vidmob
Smartly.io
Pinterest likely receives referral bonuses from partners.
Pinterest also monetizes pins with a 'Buy it' options that allows users to purchase pinned products directly from Pinterest via partner merchants and received commissions for these sales.
4. Influencer Collaborations
Pinterest gives influencers the ability to monetize their content by tagging shoppable products, adding affiliate links and including brand partnerships. They also offer paid content creation opportunities for influencers via what they call Creator Rewards, which offers companies the capacity to work with Influencers on the platform. Pinterest gets a portion of revenue from these collaborations.
5. Acquired Businesses
Pinterest has acquired a number of businesses since they were founded, some of which might continue to provide the company with revenue. However, most of those companies are no longer actively doing business as their acquisition were 'acquihires,' which means Pinterest bought them primarily to acquire the team that created the company so that they could work at Pinterest. Instapaper is still in business but Pinterest has since sold them.
Pinterest On Seeking Alpha
Investors interested in learning more about Pinterest's business or financials can find useful information and analysis at Seeking Alpha. Pinterest's stock quote page alone contains company analysis, recent news, a chart and basic statistics, and a high-level review of the stock's Quant Ratings and Factor Grades.
Investors wishing to dig into the company's financials can do so from the menu bar as seen below:

Bottom Line
While Pinterest has a unique business model and offers companies the opportunity to advertise in a highly targeted way, the company is still the early stages of monetizing its platform and has yet to reach profitability. Its revenue comes almost entirely from advertising and advertising adjacent revenue streams.