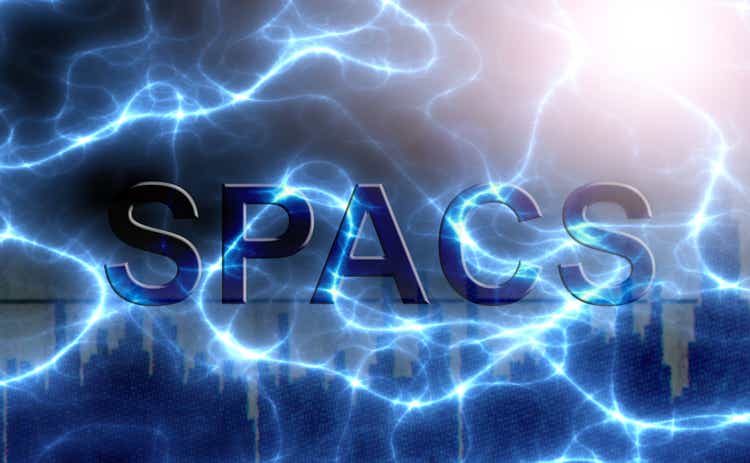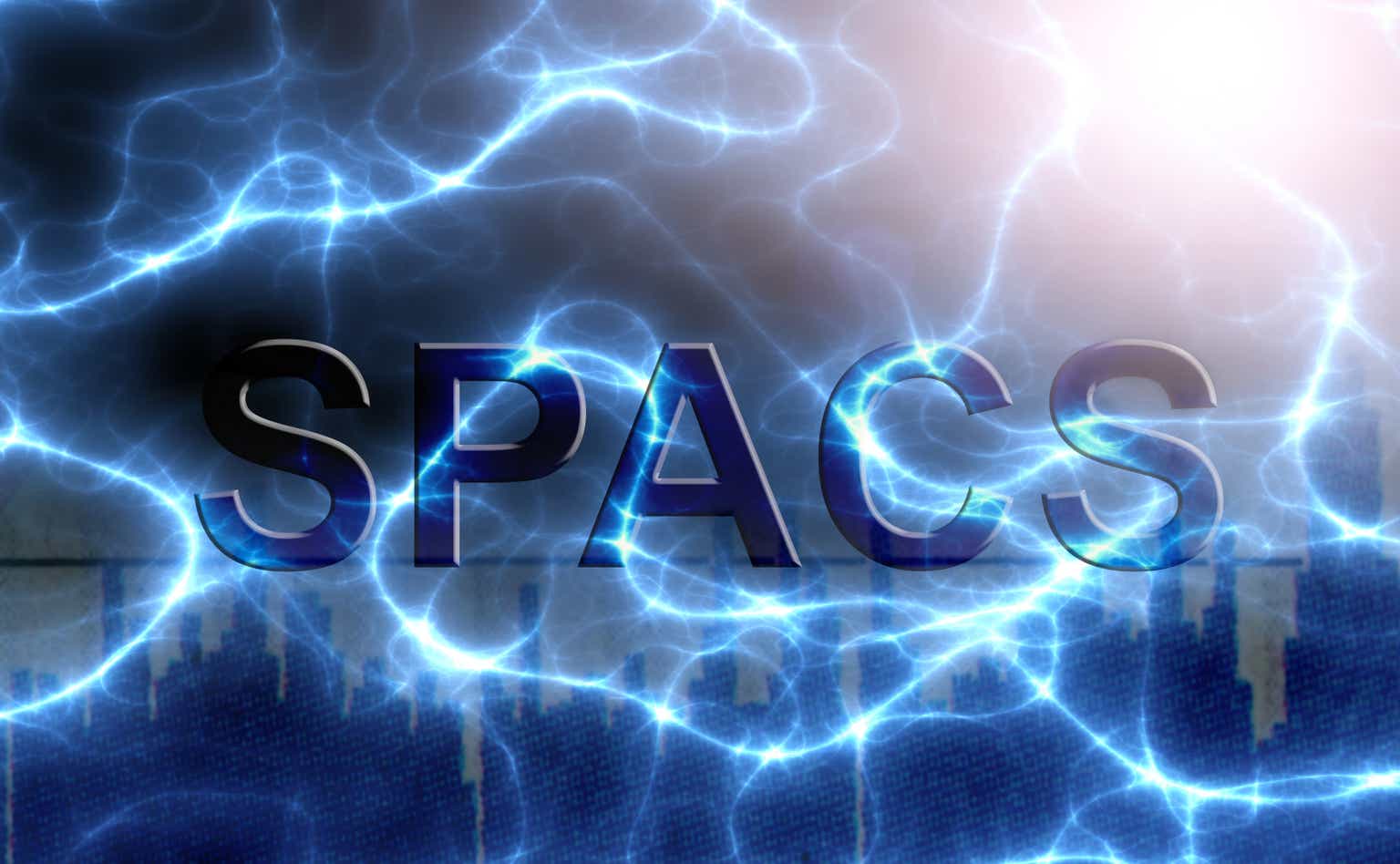 SPAC IPOs
I love collecting free options wherever I can find them including with SPACs. Pay $10 to buy a unit in an IPO (or, where possible, pay less than $10 to buy a unit in the secondary market) protected by the embedded $10 put in the form of redeemable cash in trust. If they fail to find a deal or find a bad one, then get your money back. If they find a good one, then keep it. When you own a unit, you have the trust's downside protection and the warrants' upside exposure. Net, you are long volatility, if they find something worthless, you're fine, but if they find something that could double or more, you can go along for the ride, risking nothing but opportunity cost to potentially make dollars.
For example, I invested in Lucid's (LCID) SPAC at a discount to its trust value, at one point making it the largest position I've ever had. The downside was protected, and the upside was admittedly speculative but also unlimited. It has been volatile since, but IPO investors have been big beneficiaries of that volatility, as I described earlier this year.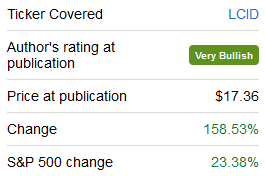 SPAC PIPEs
Besides SPAC IPOs, there are a few other good ways to get SPAC exposure. In the case of AerSale (ASLE), I took a stake in their IPO at $10, then significantly increased my exposure in their PIPE at $8 with the view that it was the best bet for an aviation recovery coming out of COVID.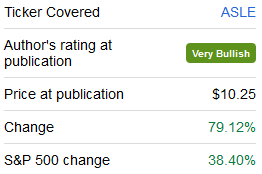 Such PIPEs give investors the opportunity to make an investment after learning the details of the combination that a SPAC sponsor found. In the AerSale case, it was the most undervalued company in any of last year's SPAC deals.
SPAC Bank Shots
A third way to invest in SPACs is via risk capital. If you take a big enough stake in certain IPOs (typically about 10% but sometimes 5% suffices), you can often get some extra equity exposure with that investment. Alternatively, you can buy some of the founders' shares from sponsors. But these routes typically take fairly large checks. A more convenient and scalable way to get exposure to SPAC sponsors is via public equities with SPAC exposures.
Nikola (NKLA)
My view of Nikola can be summed up in three words I wrote last year:
Sell your Nikola.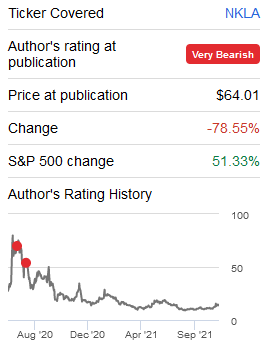 My very bearish view remains today - I don't trust their board, management, business, or product.
Nikola Bank Shot: Worthington (WOR)
While Nikola has been a bit of a train wreck (requiring the Nikola truck to be manually pushed onto the rails), the Nikola bank shot, Worthington, has done well since first disclosed to StW: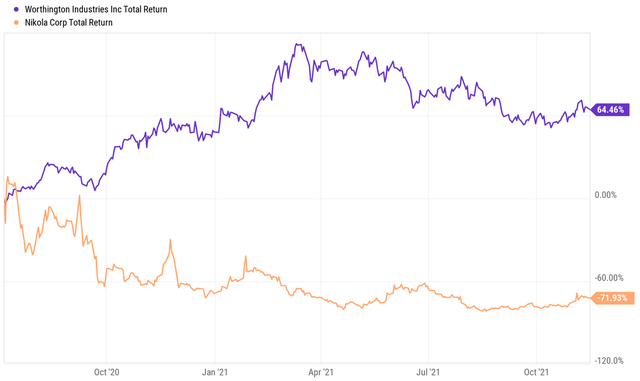 While Nikola's share price made no sense, Worthington shareholders got it for about free (perhaps about what it was worth) and were able to profit from its timely sale. While this opportunity already has been captured it shows how investors can turn what would have been a 72% loss in a direct exposure into a 64% gain by going through the back door. A speculative frenzy is all fun and games as long as you don't pay anything for it. Here are some others that could have the same result:
Golden Nugget (GNOG)
Golden Nugget Online was a successful SPAC that currently trades at around $14 per share.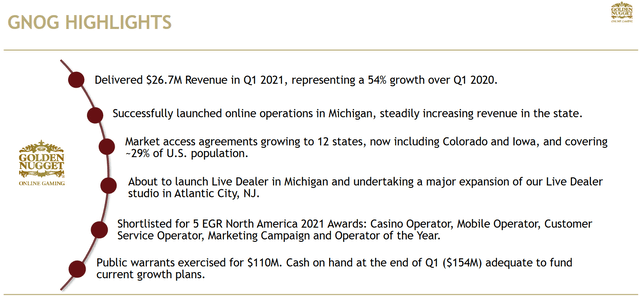 The sponsor's other SPACs include Hillman (HLMN), a wash that trades about $11 and Waitr (WTRH), an unmitigated disaster trading at close to $1. So the best is great, but the average is pretty mixed for outside investors that held onto their shares.
Golden Nugget Bank Shot: Jefferies (JEF)
While the outcome for the deSPACed equities has been mixed, the outcome for the underwriter, Jefferies, has been fantastic, helping drive its stock up over 70% since the position was first disclosed on StW.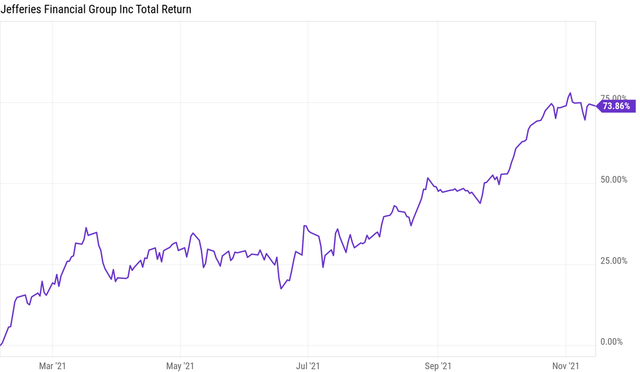 Today, Jefferies is number six on the SPAC underwriter league table, with $8.3 billion in bookrunner volume from their 42 deals in 2021 for a 6% market share, behind only Citi (C), Goldman (GS), Cantor, Credit Suisse (CS), and Morgan Stanley (MS) but ahead of behemoths such as Deutsche (DB), Barclays (BCS), BofA (BAC), and JPMorgan (JPM). SPACs will continue to be huge money makers for their underwriters and no one will benefit more than Jefferies.
Colicity Inc. is a pre-deal SPAC trading beneath its trust value. It's led by Craig McCaw, a pioneer of the technology, media, and telecommunications sector that this SPAC targets. Today, you can buy COLI shares and get a free peek at what McCaw finds and make a modest yield if you don't like it. Even better, buy COLIW warrants. They lack the protection of cash in trust, but you can buy them for under $2 and they are likely to spike if his deal is in the ballpark of prior deals. For comparison, his last SPAC's warrants, Astra (ASTRW) trade for over $3.
Colicity Bank Shot: Pendrell (OTCPK:PCOA)
McCaw's Pendrell owns cash, securities, NOLs, and shares in his SPACs. It trades only rarely but could be worth a multiple of its market price if McCaw continues his SPAC sponsorships. The math works out to a value of around $200k per share per successful SPAC combination. It is hard to be too specific on its net present value, but McCaw is a multi-billionaire from doing good deals; he will probably compound its value over the long term.
Katapult (KPLT)
FinServ Acquisition Corp. (nee FSRV) combined with Katapult in a deal that has been poorly received by the market.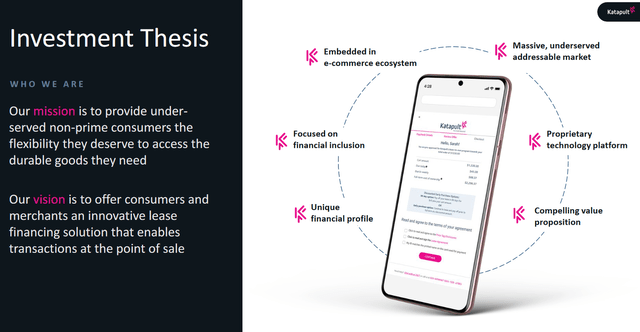 Sticking with it post-deSPACing would have been a risky gamble that I declined to take.
Katapult Bank Shot: CURO Group (NYSE:CURO)
The safe way to get exposure to the FinServ SPAC is indirectly via CURO, which has a major investment in Katapult. Since my CURO stake was first disclosed on StW, Katapult has been a dumpster fire, but perversely CURO has a positive return (just imagine how well it would have done if Katapult was even flat).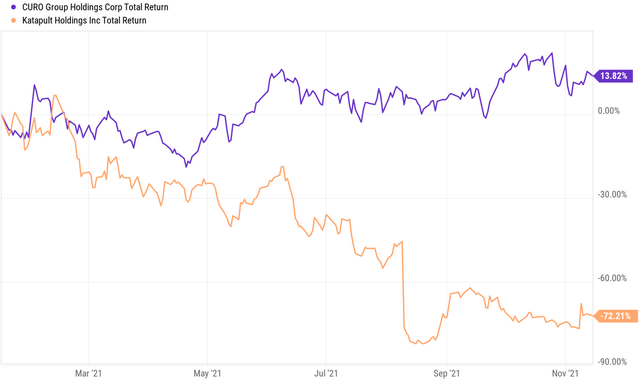 While public investors suffered, CURO has still done well with this investment, having made twenty times their money on it in the three years leading up to deSPACing.
Oxbridge Acquisition (OXAC) (NASDAQ:OXACW)
I like investing but have an utterly infantile level of maturity about the prospect of losing money. I try to be stoical, but the reality is that I just hate everything about it. As a teenager, I carried bags of mulch for minimum wage, and I denominate every subsequent loss by how many hours of bits of bark digging into my shoulders it would take me to earn it back. So I love OXAC equity: Pay $9.98. Heads: They pick a great deal and you win. Tails: They don't pick a great deal and you get $10.15 back. Possibly better: buy their OXACW warrants, which will probably at least double on an even half decent deal announcement.
Oxbridge Bank Shot: Oxbridge Re (OXBR)
Oxbridge Re is a sleepy reinsurer for P&C insurers with a big investment in a SPAC focusing on blockchain and AI. If the SPAC flops, they can go back to their day jobs, but if it soars, OXBR will be along for the ride.
SVF 1-3
Three of the most promising pre-deal SPACs are SVF (SVFA), SVF 2 (SVFB) and SVF 3 (SVFC). I particularly like SVF's NASDAQ:SVFAW warrants (2 and 3 lack warrants). They're big SPACs with superlatively connected sponsors and virtually unlimited access to whatever additional capital they want to close deals. A splashy deal could result in a great return for investors while their downsides are all quite limited. SVFC last traded for only $0.03 above trust. You could ultimately lose up to those three pennies while ultimately making many times that amount between now and its redemption deadline. The first one focuses on technology generally. 2 and 3 focus on
Technology-enabled sectors including mobile communications technology, artificial intelligence, robotics, cloud technologies, software broadly, computational biology and other data-driven business models, semiconductors and other hardware, transportation technologies, consumer internet and fintech.
SVF 1-3 Bank Shot: SoftBank (OTCPK:SFTBY)
According to the company as of the beginning of this quarter,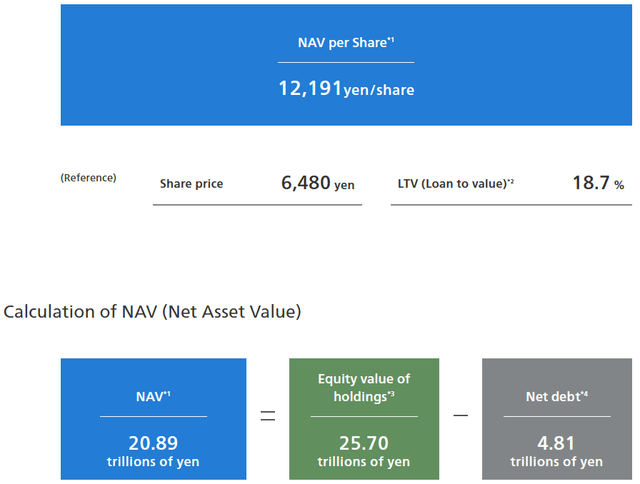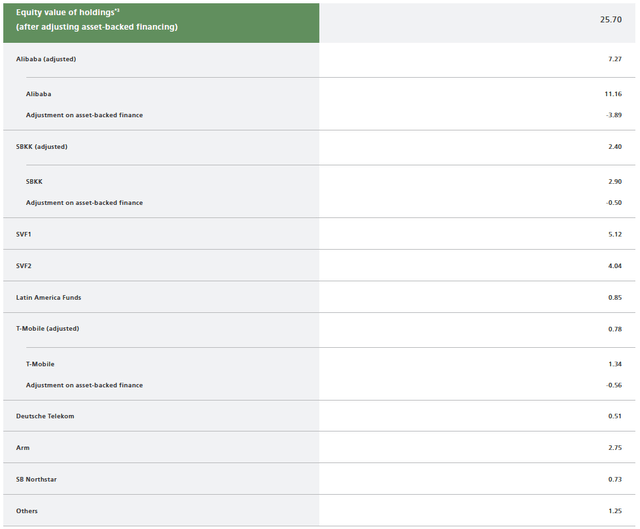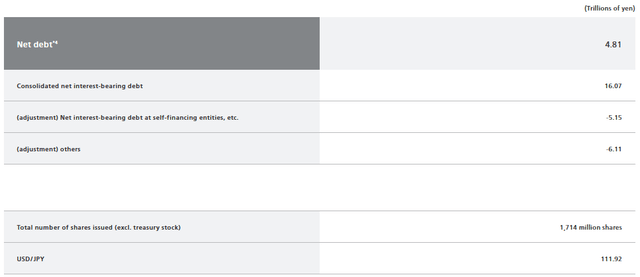 You get a huge balance sheet with savvy asset allocators able to pop out SPACs for a big discount to NAV. It costs a fraction of the value of the sum of its parts. From 2008 through 2015, the share price closely tracked the NAV, but since then it decoupled and has become very pronounced within the past few years. Eventually, I anticipate that the spread will tighten.
Conclusion
The best thing about a SPAC for an investor is getting a free peek at a deal while it gets market tested. But once a deal passes the redemption deadline, there is some real risk of permanently impairing capital. Instead of making speculative bets directly, get exposure indirectly with SPAC bank shots.
TL;DR
Load up on COLIW, SVFAW, and OXACW today. Each are poised to double on a deal announcement. Also buy some CURO, a sneaky backdoor into SPAC exposure that made money even when their SPAC tanked. There's some other stuff too, but I can't let "TL;DR" get too long!