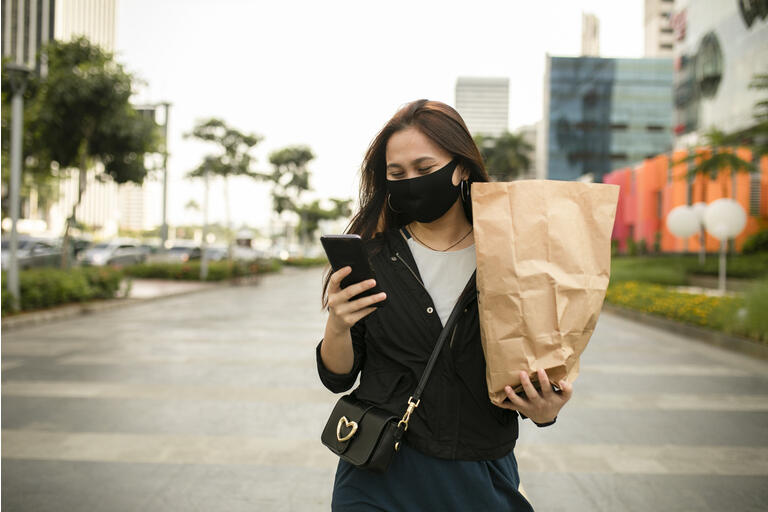 Elevator Pitch
I continue to assign a Buy or Bullish investment rating to PT Telekomunikasi Indonesia Tbk (NYSE:NYSE:TLK) [TLKM:IJ]. My prior article written on the company was published on June 25, 2021.
Telekomunikasi Indonesia's valuations are not expensive, considering a mid-single digit forward EV/EBITDA multiple and a mid-single forward dividend yield. I think that the two key re-rating catalysts for TLK are the spin-offs of the company's telecommunications tower business and other assets, and an improvement in its medium-to-long term profitability brought about by industry consolidation.
Taking into account these catalysts and the stock's undemanding valuations, my Bullish rating for Telekomunikasi Indonesia remains intact.
Spin-Offs
In my November 23, 2020 article on TLK, I highlighted that "Telkomsel's (Telekomunikasi Indonesia's non-listed mobile business arm) recent proposed deal to sell 6,050 telecommunications towers to its sister company Mitratel (Telekomunikasi Indonesia's wholly-owned subsidiary) is a prelude to the eventual IPO of Mitratel to unlock the value of its tower assets." This corporate action catalyst is now close to being realized a year later, as Mitratel is slated for an IPO in Indonesia on Monday, November 22, 2021.
There are two key positives associated with the spin-off and listing of Mitratel for Telekomunikasi Indonesia.
Firstly, Mitratel could potentially raise approximately $1.3 billion (versus its parent Telekomunikasi's market capitalization of $25 billion) from its public listing assuming an IPO price of IDR800, according to a November 5, 2021 Bloomberg article. About half of the IPO proceeds is expected to be spent on acquiring new tower assets, while the other half will be largely set aside for capex. In other words, Mitratel's IPO will help the tower company to finance its future growth, without stressing its parent's (Telekomunikasi Indonesia) balance sheet.
Secondly, Telekomunikasi Indonesia will retain a 70% equity stake in Mitratel post-IPO, and Mitratel's relatively higher EV/EBITDA valuations could help to re-rate its parent's shares. Mitratel's IPO price of IDR800 translates into a forward fiscal 2022 EV/EBITDA multiple of above 11 times, according to Indonesian sell-side broker PT Samuel Sekuritas Indonesia's estimates. In contrast, Telekomunikasi Indonesia is valued by the market at a much lower mid-single digit forward EV/EBITDA multiple as outlined in the final section of this article.
More importantly, more spin-offs to unlock the value of Telekomunikasi Indonesia's other businesses & assets are already in the pipeline. At the company's FY 2020 earnings call on May 4, 2021, TLK disclosed that "we'll look at the IPO (of the company's data center business) probably sometime in early '23."
Telekomunikasi Indonesia had also revealed at its 1H 2021 results briefing on September 1, 2021, that it runs "26 data center facilities" as of June 30, 2021. The data center business' 1H 2021 revenue grew by +12% YoY to IDR 713 billion in the first half of the year, which was much faster than TLK's overall top line expansion of +4% over the same period.
An October 14, 2021 sell-side research report (not publicly available) titled "DC Could Be The Next Area Of Excitement" published by CGS-CIMB Securities estimated that Telekomunikasi Indonesia's data center business could be worth as much as IDR33 trillion, or 9% of TLK's current market capitalization.
In conclusion, Telekomunikasi Indonesia could see a positive re-rating of its valuations with the IPO of Mitratel, and the spin-off of its other businesses & assets in time to come.
Industry Consolidation
I noted in my previous June 25, 2021 article that "the potential merger between PT Indosat Tbk (OTCPK:PTITF) [ISAT:IJ] and PT Hutchison 3 Indonesia (TLK's peers & competitors) is still currently under discussion", and I emphasized that "there are hopes that price competition will be less intensive, when only the Indonesian telecommunications market consolidates."
In September 2021, Indosat's major shareholder Ooredoo announced that "definitive transaction agreements for the proposed merger of" both companies to create a new merged entity known as "PT Indosat Ooredoo Hutchison Tbk" have been signed.
Last month, Bloomberg reported that the respective parents of the two Indonesian telecommunication companies, PT XL Axiata Tbk (OTCPK:OTCPK:PTXKY) (OTC:OTC:PTXAF) [EXCL:IJ] and PT Smartfren Telecom, "are exploring options that could include a merger of their (Indonesian) telecommunications operations."
Industry consolidation is likely to be positive for Telekomunikasi Indonesia in both the short term and the long term.
In the near term, TLK is in a good position to gain market share from its competitors, if they are caught up in the process of merger integration during the transition period. Assuming the planned and rumored mergers highlighted above materialize, Telekomunikasi Indonesia becomes the only "outsider" that is not involved in any major M&As, and will able to focus fully on growing its business operations.
In the long term, the Indonesian telecommunications industry could become more consolidated with three, rather than five players as it stands now. Historically, smaller competitors such as PT Smartfren Telecom and PT Hutchison 3 Indonesia have been very aggressive in terms of pricing in a bid to gain scale and market share, and this has hurt the profitability of all the companies in the industry, including market leader Telekomunikasi Indonesia. As such, industry consolidation could potentially bring about positive change to the competitive landscape in the Indonesia telecommunications market.
Valuation And Risk Factors
Telekomunikasi Indonesia trades at a relatively higher consensus forward FY 2022 EV/EBITDA as compared to its two listed peers in the Indonesian telecommunications market, as per the peer valuation comparison table below. But TLK's valuation premium is justified by the company's higher ROE and lower financial leverage. Furthermore, Telekomunikasi Indonesia's consensus forward FY 2022 dividend yield of 5.6% is much more attractive than the company's other peers.
Peer Valuation Comparison For Telekomunikasi Indonesia
| | | | | |
| --- | --- | --- | --- | --- |
| Stock | Consensus Forward Fiscal 2022 EV/EBITDA | Consensus Forward Fiscal 2022 Dividend Yield | Gross Debt-to-Equity | Consensus Forward Fiscal 2022 ROE |
| Telekomunikasi Indonesia | 4.9 | 5.6% | 80% | 22.2% |
| PT Indosat Tbk | 3.9 | 0.5% | 234% | 6.6% |
| PT XL Axiata Tbk | 4.1 | 1.6% | 175% | 6.4% |
Source: S&P Capital IQ
Also, Telekomunikasi Indonesia's five-year and 10-year average consensus forward next twelve months' EV/EBITDA multiples are higher at 6.0 times and 5.8 times, respectively.
Telekomunikasi Indonesia's key risk factors are a delay in the spin-off of the company's data center business, and a slower pace of industry consolidation in the Indonesian telecommunications market.