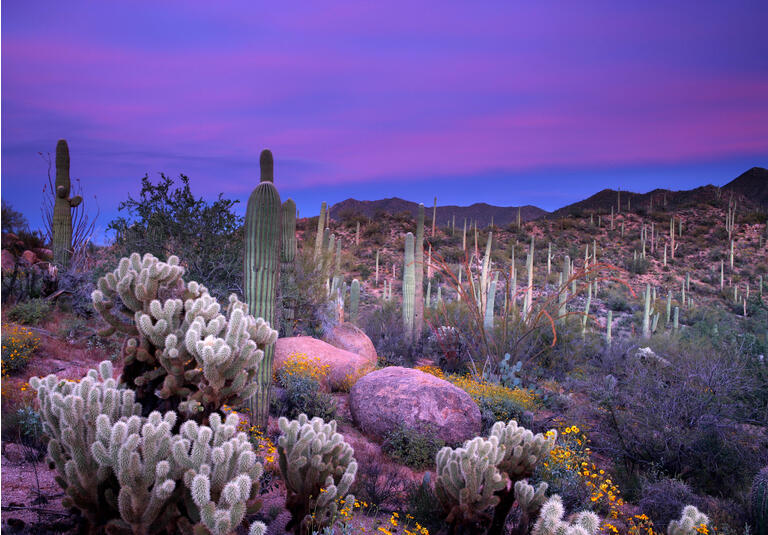 When you invest in smaller companies you incur higher risk. Since my last article on Desert Mountain Energy (OTCQX:DMEHF), its stock has become "beyond decimated" at a blistering -57% loss. I'm sure to some this is mind bending loss, but being in this game as long as I have been in it, is just part of the ebb and flow of educated gambling. Yet, Desert Mountain continues to intrigue me. Long term they could be a multi-bagger if we are willing to incur risk; if we can afford the opportunity cost; and IF we can weather the storm. I see prosperity in the works, but this comes at the risk of "feast or famine" concerning this stock. Let's explore what happened to get Desert Mountain to this point and then discuss why I think Desert Mountain is a future winner.
Developments With Desert Mountain
Not too long back Desert Mountain Energy announced the results for well #4 in its very anticipated press release. Expectations were high and ultimately what emerged from well #4 was different from what was anticipated. The market was expecting a well with about 4% helium and final results were a well that was 1.13%. This is still very good, but it was not what the market was expecting given other wells had produced very high yields. The stock was crushed in response.
Some positive benefits to well #4 emerged though, and they were a lack of water to be pumped out and a lack of any trace gases to be filtered out. This reduces complexity and costs, while allowing faster time to market to develop the wells to revenue status.
The market missed this point, and of course the stock took an absolute thrashing in response to many weak hands exiting that had bought in during the run up. This was the first phase of the decline, which pushed the stock from the $3's to the $2's. Investors at this point were spooked. The company put a few new data points out, but alas, the die was cast; confidence was shaken. With few short term catalysts to prop the stock up and nothing to keep short attention spans focused on the prize, the stock started its descent.
What's Pushing Desert Mountain Energy Down
The reason for the recent decrease in Desert Mountain after the initial well data is rather simplistic. I have two general bullet points concerning their sudden decline. First, with the S&P nearing a 43% gain this year, people are looking to lock in losses for tax purposes to offset profits. Second, zero near term catalysts. Looking into the future, we know they will drill a few new wells and at some time in the next 6-12 months we should see the production plant come online. Until then, what excites people? Why put money in as a short term investor? I think people are parking money into other ventures that frankly make zero sense, i.e., Rivian.
Has The Story Changed? Is The Company Sound?
This is the part where I'm supposed to tell you this presents an opportunity. To be frank, there are times when you need to throw in the towel if something is not working. In other instances you need to ride the storm or even roll the dice and double down. I'm not here to try to convince you of any course of action. My job is to simply present data to give you the best actionable intelligence in order for you to make a rational decision. We need to consider Desert Mountain from both a short term view point and a long term view point.
The story has not changed really, at least not in a negative manner if you exclude the share price. If anything, the story has improved considerably. The fundamentals are secure as the company has $25 million cash on hand. Three wells exist, with a 4th well tied up in a legal battle with the City of Flagstaff, (which in my opinion the company appears to be winning).
The company is moving forward with its plan to bring wells to production via acquiring processing plant parts. Various estimations place production at Q2 of next year. However, due to supply chain insanity, let's just round that off to Q3 of 2022. I'll guess October due to Murphy's Law, and that gives us some mental leeway for slippage. The CEO, Mr. Robert Rohlfing, had this to say about the production plant:
"The plan is to, in you know, in Q2 have this up and running" - Robert Rohlfing CEO and Executive Chairman of Desert Mountain Energy
(Source: Supercharged Stocks)
Hence, we are presented with a damaged story in the short term from a share price perspective, but not a terminally damaged company long term. In fact, I think they are going to prosper and one year out the story is going to be fundamentally changed once the production plant starts and revenue flows.
NASDAQ Uplist & November Developments
The company has been very busy in November, highlights include:
1. A main contractor to construct the production plant has been selected.
2. Initial site work was completed in September with final site work for the self-contained processing facilities to begin in 02/22.
3. New drilling of wells is planned.
4. Mr. Weldon Stout (an accomplished Judge) joins the board of directors.
5. The company plans to uplist in 2022 to the NASDAQ.
Thoughts on Desert Mountain
Since the stock continues to take daily hits, it is difficult to say that you need to buy this stock today from a short term perspective. Yet, if you can look further down the road, factor in $25 million in cash, four wells, and a potential production plant coming online in a year (give or take), and additional wells planned. With that I think we have a very high risk / high reward (or loss) situation on our hands. Yet, as in anything, one needs to be cautious to some degree. More so for some; less so for others. Personally, I am very open to risk, but I realize that what might be normal for me is at the extreme end of the graph for others. Hence, I am buying this stock. Any investor needs to conduct research and kick the tires before entering this arena of helium.
Investor Takeaway
Short term: We should continue to see fluctuations be it good or bad. Long term, I view them as a winner given the mentioned catalysts.
Additional Information:
An Interview with the CEO.