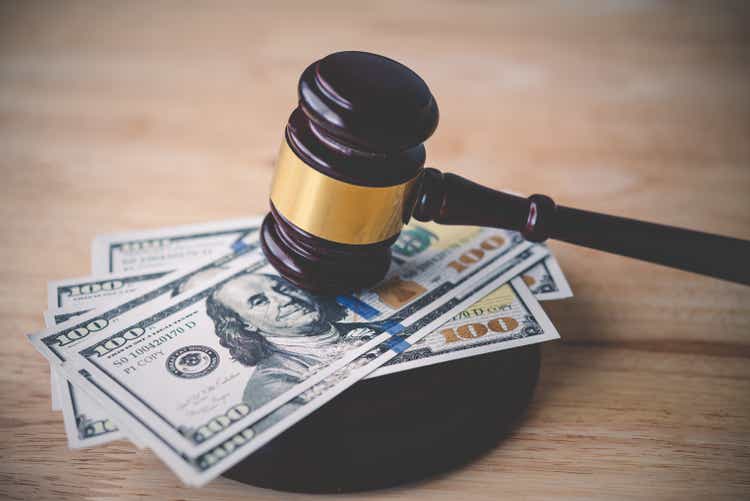 The Update:
Last Tuesday (November 16th) Chatham Asset Management escalated its efforts to acquire R.R. Donnelley (NYSE:RRD). They announced a series of initiatives. Including:
I am not an M&A banker, but these commitments sound hard for the RRD board to dismiss. Chatham, most likely assuming that the RRD board would refuse to engage them, also filed suit against the RRD board and Atlas in a Delaware court "to ensure a level playing field and reasonable and fair sale process."
Specifically, Chatham is asking the court to
declare the Atlas termination fee unenforceable
cause R.R. Donnelley to redeem its so-called 'poison pill' provisions
waive certain legal provisions that could prevent Chatham from taking its offer directly to shareholders through a third-party tender offer.
My Take:
As I wrote in my last piece on the company, by adopting a poison pill, refusing to engage with Chatham, and then attempting to sell the company to Atlas without conducting a formal auction process, it appears RRD management and board have gone to great lengths to avoid selling the company to Chatham. Perhaps they believe Atlas is a "friendlier" buyer who will keep much of the management and board in place. In my opinion, the board and management such actions are a clear breach of fiduciary duty. This time around, they have acknowledged the bid. The questions now, (beyond the outcomes of the lawsuit) in my opinion are whether the board will try to find a wrinkle in Chatham's bid to disqualify it and whether Atlas will increase its bid.
Once these issues hit the courts, they become very difficult to handicap. I do find it pretty fascinating that people were so quick to dismiss Chatham and that Chatham was able to submit a qualified bid with dedicated financing in short order.
Conclusion:
I think the risk/reward is now skewed to the downside in the stock. At around $9.30, it's above Chatham's qualified bid and close to Chatham's higher (contingent) $9.34 bid. It's possible a higher bid comes out, but there's also no guarantee that this management team and board will take Chatham's superior bid. In my opinion, they seem more interested in a deal that preserves their jobs rather than maximizing shareholder value. I am moving to the sidelines on the stock. It has been a great run, but there are times to take profits and just watch what happens next.