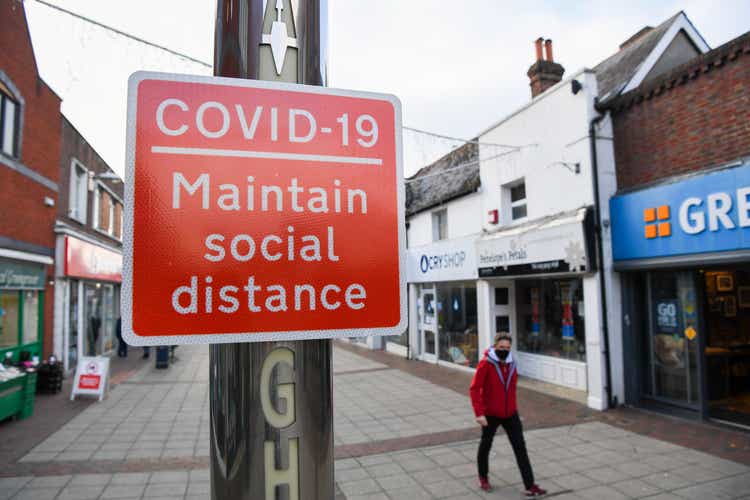 Real Estate Weekly Outlook
U.S. equity markets declined on a volatile Thanksgiving week as concerns over an emerging COVID variant triggered a fresh wave of economic restrictions and travel restrictions across Europe and Asia. The typically uneventful holiday week was anything but quiet, beginning with the renomination of Federal Reserve Chair Jay Powell, continued with a barrage of economic data that included the highest inflation print in 31 years, and concluded with a historic one-day commodity sell-off driven by the Omicron COVID variant.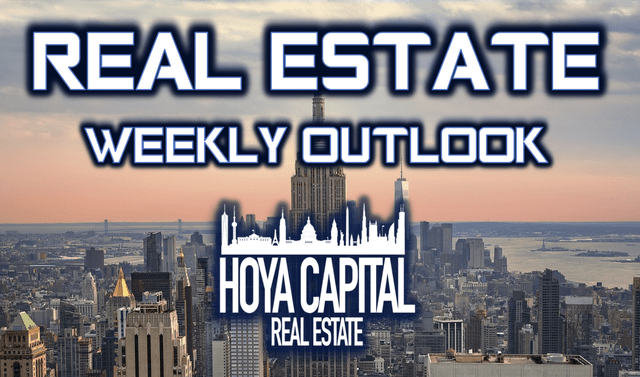 Capping off the choppy week with the worst single-day decline since February, the S&P 500 (SPY) ended the week lower by 2.1% while the Mid-Cap 400 (MDY) dipped 3.3% and the Small-Cap 600 (SLY) declined 3.4%. Buoyed by strong performance across the "essential" property sectors - housing, technology, and logistics - real estate equities held their ground as the Equity REIT Index ended the week off by 1.3% with 4-of-19 property sectors in positive territory while the Mortgage REIT Index finished lower by 1.6%.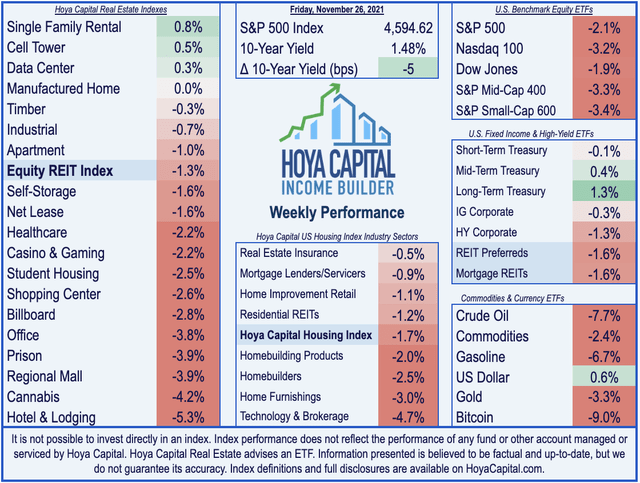 Volatility across equity markets was rather tame compared to the extreme moves seen in global commodity markets as the combination of COVID concerns and the release of oil from the Strategic Petroleum Reserve sent crude oil prices to their largest one-day decline since April 2020. Sovereign yields also recorded one of their largest intra-week swings since the pandemic as the 10-Year Treasury Yield soared above 1.70% following the announced renomination of Fed Chair Powell as investors priced-in higher certainty of rate hikes by mid-2022 before plunging to end the week below 1.50%.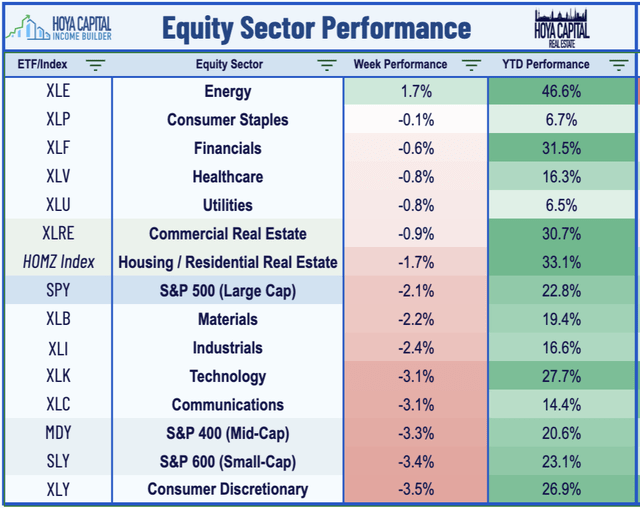 Real Estate Economic Data
Below, we recap the most important macroeconomic data points over this past week affecting the residential and commercial real estate marketplace.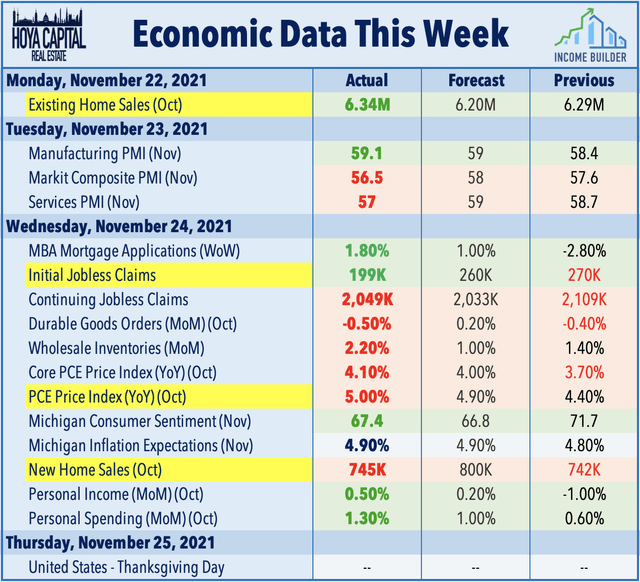 The reimposition of economic restrictions across several major economies across Europe and Asia introduces fresh uncertainty over the much-debated outlook for inflation, which comes as the BEA reported this week that consumer prices in the US continued surging in October with the PCE Price Index - the Fed's "preferred" measure of inflation - rising more than 5% from last year - the highest rate of inflation in more than three decades. Driving the gains was a 30% year-over-year surge in energy prices and a 5% increase in food prices - issues that have resulted in a historic plunge in consumer confidence metrics since late August which remained at decade-lows in this week's report from the University of Michigan.

Apart from another historically hot inflation report, the pre-Thanksgiving barrage of economic data was generally better-than-expected as weekly Initial Jobless Claims fell sharply while Personal Income and Spending data also topped estimates. Importantly, the U.S. housing industry - which has been a critical source of strength throughout the pandemic - appears to be picking up steam yet again following a summer slowdown. New Home Sales rose to the highest level in six months while Existing Sales rose to nine-month highs. Last week, Homebuilder Confidence rose to the highest since May 2020.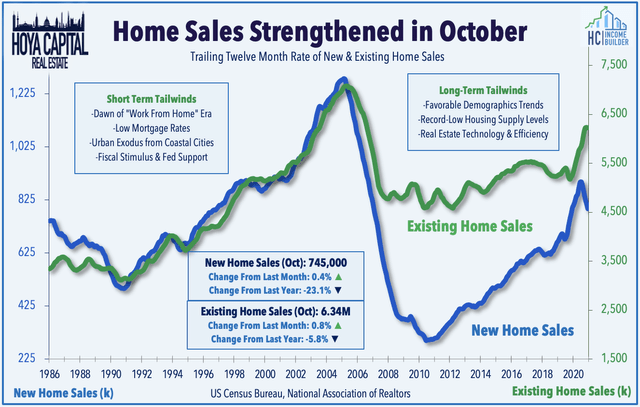 The resilience in home sales comes despite record-low inventory levels with the number of unsold homes declining 12% year-over-year to 1.25 million – equivalent to 2.4 months of the monthly sales pace. Properties typically remained on the market for just 18 days in October, while 82% of homes sold in October 2021 were on the market for less than a month. Naturally, with historically low supply and robust demand, home values and rental rates continued their relentless rise in October according to fresh data from ApartmentGuide, which reported that apartment rents for one-bedroom units are 20% higher than last year while two-bedroom units have risen 17%.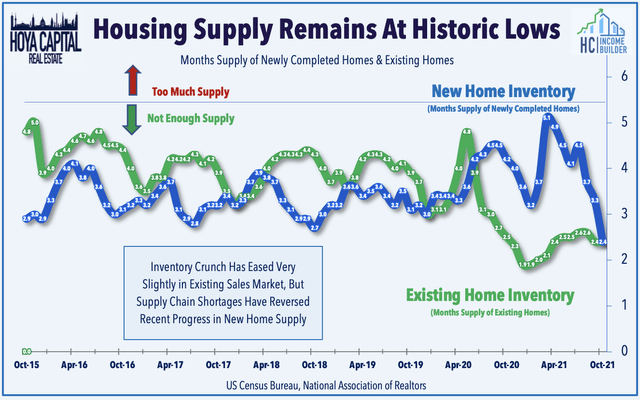 Equity REIT Week In Review
Single-Family Rentals: Speaking of soaring rents, Tricon Residential (TCN) - the fourth-largest owner of single-family homes in the US - announced this week that it now has 3,000 additional rental units in its construction pipeline through its partnerships with home builders. The communities are under development in Tricon's existing single-family rental investment vehicles and Homebuilder Direct JV, and are being built by a number of national and regional homebuilders including four of the top 25 largest homebuilders. We expect SFR REITs and other institutional SFR operators to account for a growing share of new home purchases direct from homebuilders, which should more than offset headwinds on demand related to affordability constraints.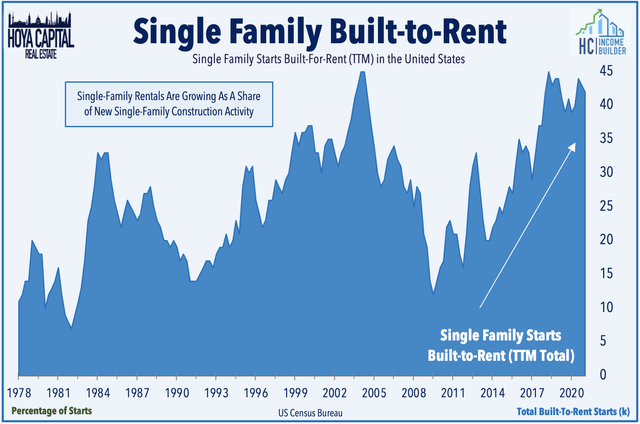 Data Center: As anticipated, we also saw confirmation that the data center M&A boom is far from complete. Equinix (EQIX), KKR & Co. (KKR) and Blackstone (BX) are said to be among buyers considering bids for data center operator Global Switch - which operates 13 facilities across Europe, Asia, and Australia. Digital Realty (DLR) and DigitalBridge (DBRG) have also reportedly expressed preliminary interest for Global Switch. In Merger Madness, we noted that Digital Realty and Equinix have been uncharacteristically quiet this year on the M&A front despite sitting on a mountain of "dry powder" as the three smaller data center REITs - CoreSite (COR), CyrusOne (CONE), and QTS Realty - were all scooped-up by competitors.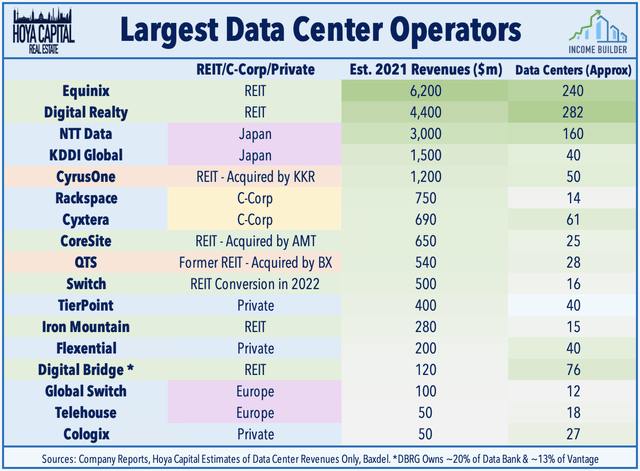 This week, we published State of the REIT Nation, which discussed how premium valuations have revived the "animal spirits" and sparked a much-needed wave of M&A and IPO activity which has facilitated accretive external growth. With six completed IPOs and four more on the way, 2021 will go down as the most active year for REIT IPOs since 2013. At the same time, several mega-sized non-traded REITs have scooped up public REITs. REITs have acquired nearly $50B in net assets over the past year - the largest expansion in the asset base since 2015. External growth may be just getting started as REIT balance sheets - and access to capital - have never been stronger.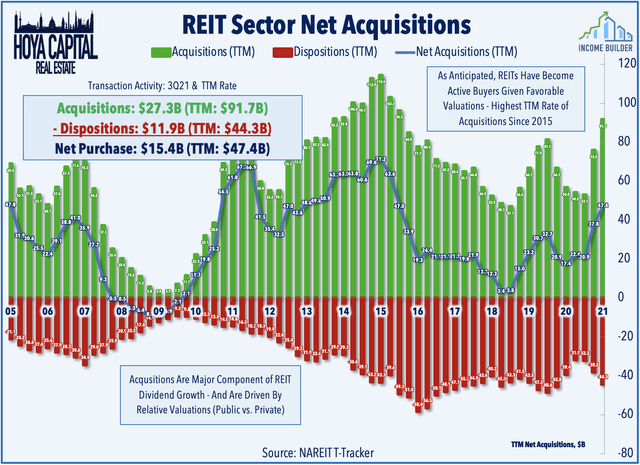 Net Lease: We also saw two more REIT dividend increases this week as small-cap net lease REIT Alpine Income Property Trust (PINE) hiked its dividend for the third time this year, while Presidio Property (SQFT) bumped its dividend for the fourth time this year. In our State of the REIT Nation report, we discussed how despite the 120 REIT dividend increases this year, the third quarter total dividend payouts were still 20% below the pre-pandemic third quarter of 2019. With FFO growth significantly outpacing dividend growth, REIT dividend payout ratios remained at just 67% in Q3, indicating that REITs are poised for another big year of dividend increases in 2022 absent COVID-related setbacks.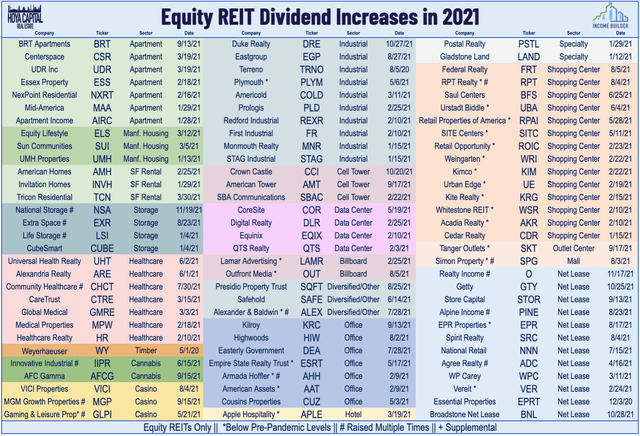 Hotels: While residential and technology REITs provided upside support to the REIT index this week, there was notable weakness across COVID-sensitive REIT sectors - retail, office, and hotels - with 30 equity REITs lower by more than 5% on the week including Ashford Hospitality (AHT), which declined nearly 10% despite announcing that it plans to get current on its accrued preferred dividends after having deferred cumulative payments over the past six quarters. AHT, which has reported improving operating metrics, was one of a small handful of REITs along with Sotherly Hotels (SOHO) and Pennsylvania REIT (PEI) that still had their preferred dividends suspended.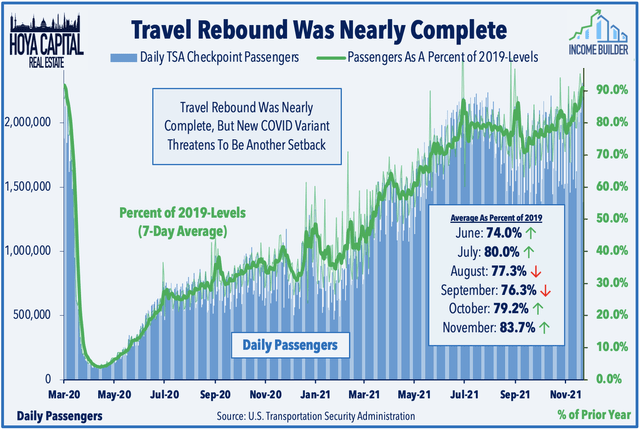 REIT Preferreds & Capital Raising
REIT Preferred stocks declined 0.57% this week, on average, but remain higher by 9.02% on a price-return basis with total returns of roughly 14%. This week, Granite Point Mortgage (GPMT) priced its first exchange-traded preferred issue - a 7.00% Series A Fixed-to-Floating Rate Cumulative Redeemable Preferred Stock with a $25/share liquidation preference, which it will list on the NYSE under symbol GMPT PrA. Net proceeds will be used for the partial repayment of its 8.00% senior secured term loan facility. Also this week, New York Mortgage Trust's (NYMT) new 7.000% Series G Cumulative Redeemable Preferred - began trading on NASDAQ under symbol NYMTZ.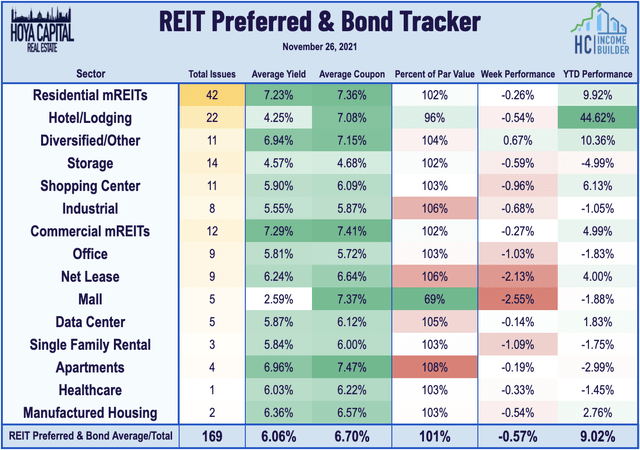 Over in the bond markets this week, Digital Realty announced that it extended its existing global revolving credit facility from $2.35 billion to $3.0 billion, and the maturity date was extended by three years to January 2027. Elsewhere, S&P affirmed its BBB Long-Term Issuer credit rating for Rexford Industrial (REXR) but lowered its credit rating on Service Properties (SVC) to B+ from BB-. In our State of the REIT Nation report, we analyzed how REITs have used lower rates and plentiful access to debt capital markets to extend their debt maturities to over 7.3 years and to lower their average long-term interest rate from 3.60% to 3.51% over the last quarter.

2021 Performance Check-Up
With just five weeks remaining in 2021, Equity REITs are now higher by 27.2% this year on a price return basis while Mortgage REITs have gained 11.6%. This compares with the 22.8% advance on the S&P 500 and the 20.6% gain on the S&P Mid-Cap 400. Led by the residential and retail property sectors, all nineteen REIT sectors are now in positive territory for the year, while on the residential side, seven of eight sectors in the Hoya Capital Housing Index are also higher. At 1.48%, the 10-year Treasury yield has climbed 57 basis points since the start of the year and is 96 basis points above its all-time closing low of 0.52% last August, but still 177 basis points below its 2018 peak of 3.25%.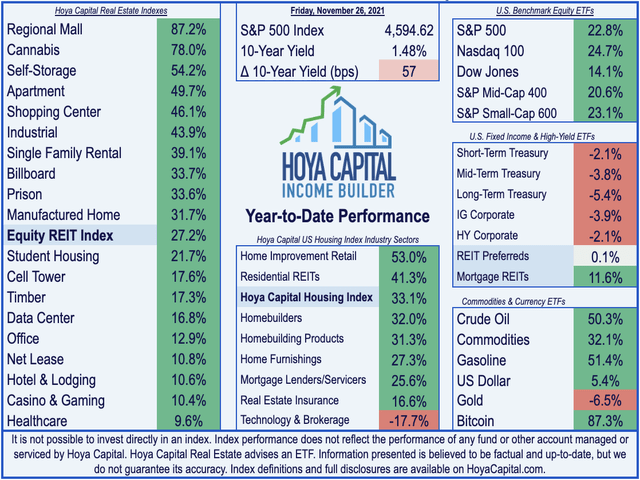 Among the ten major asset classes, REITs are again the second-best performing asset class this year, trailing only the Commodities (DJP) complex. REITs are also outpacing Large-Caps and Mid-Caps well as international stocks and bonds. Despite the rough 2020 in which REITs were the worst-performing asset class, REITs are still the fourth best-performing asset classes since the start of 2010, producing average annual total returns during this time of 12.4%. REITs only slightly lag Small-Cap, Mid-Cap, and Large-Cap equities over this time, producing superior total returns to Bonds (AGG), TIPS (TIP), Commodities, Emerging Markets (EEM), and International (EFA) stocks.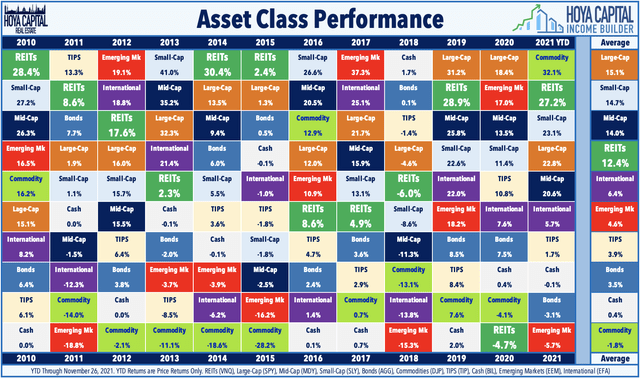 Economic Calendar In The Week Ahead
Employment data highlights the economic calendar in the week ahead, headlined by ADP Employment data on Wednesday, Jobless Claims on Thursday, and the BLS Nonfarm Payrolls report on Friday. Economists are looking for job growth of 563K in November following last month's better-than-expected employment growth of 531K and for the unemployment rate to tick lower to 4.5%. We'll also see a flurry of housing data as well with Pending Home Sales data on Monday, Case Shiller Home Price Index data on Tuesday, and Construction Spending data on Wednesday.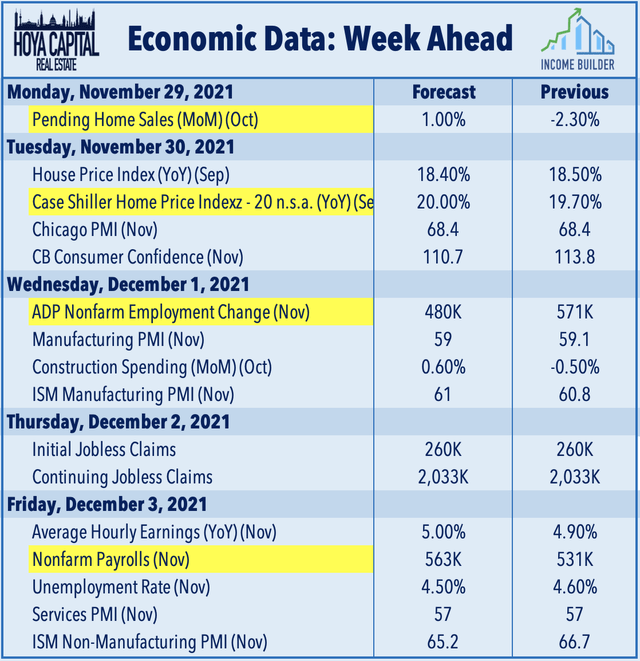 For an in-depth analysis of all real estate sectors, be sure to check out all of our quarterly reports Apartments, Homebuilders, Manufactured Housing, Student Housing, Single-Family Rentals, Cell Towers, Casinos, Industrial, Data Center, Malls, Healthcare, Net Lease, Shopping Centers, Hotels, Billboards, Office, Storage, Timber, Prisons, and Cannabis.
Disclosure: Hoya Capital Real Estate advises two Exchange-Traded Funds listed on the NYSE. In addition to any long positions listed below, Hoya Capital is long all components in the Hoya Capital Housing 100 Index and in the Hoya Capital High Dividend Yield Index. Index definitions and a complete list of holdings are available on our website.