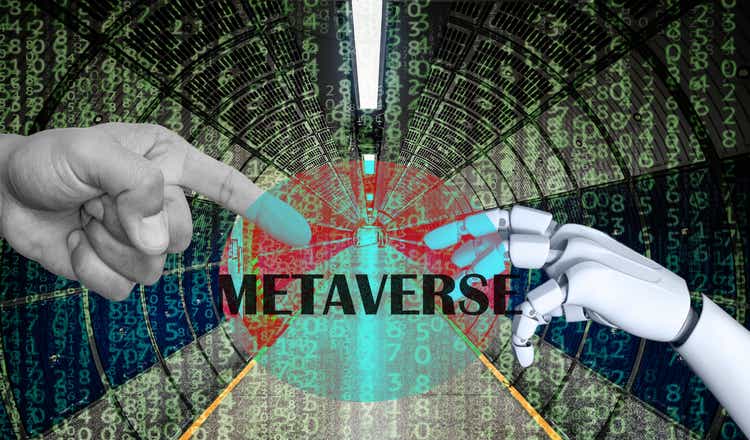 One of the most pressing concerns among Roblox (NYSE:RBLX) investors and developers is its ability to attract and retain older users beyond its core 9–12 demographic. I believe the evidence suggests that this concern is overblown and that, over time, Roblox will not have difficulty in appealing to a broader audience.
The company's ability to age up is essential because its ability to attract a broader audience will determine its total addressable market (TAM) and its customers' lifetime value (LTV). The longer the company can retain users, the higher the LTV of the user, and the more the company can justifiably spend to drive user growth. LTV and TAM are two critical metrics for determining the company's potential profitability.
Note: Please refer to my recently published article, Roblox is Winning Because of Developers, for a complete discussion of the stock's earnings, risks, trading, and valuation. Since the numbers and arguments in that article are up-to-date, I will not repeat them here.
The Evidence
The social media and gaming landscape is rapidly changing amidst a thick fog-of-war, so I believe the best approach is to work with the evidence before us rather than making long-term predictions and philosophical arguments.
In its November 2021 Investor Day, Roblox's management shared data showing that its user base is broadening, with a mix-shift to the 13+ age group. This data is the most undeniable evidence to argue in favor of the platform's ability to retain and attract older users: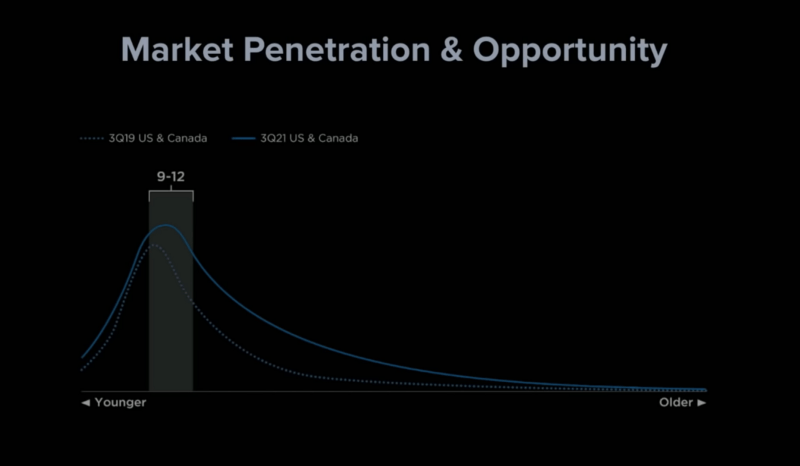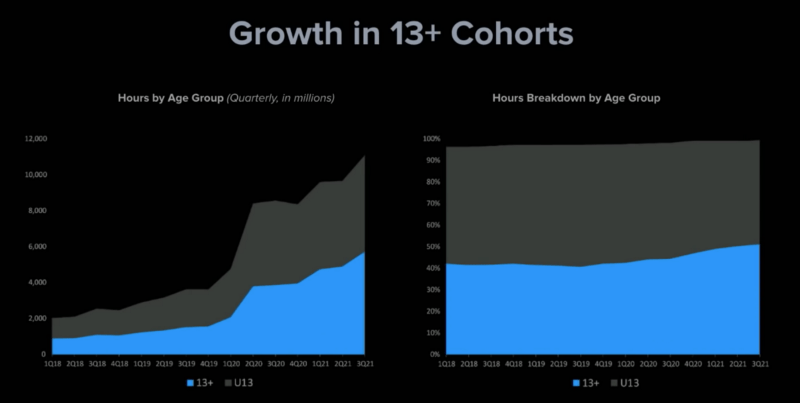 According to Roblox's Chief Product Officer, Manuel Bronstein, the hours engaged by the 13+ demographic on the platform increased to 50% today, up from 40% in 2018. The fastest-growing cohort on the platform is the 17 to 24 segment. Fueling the aging up of the platform is the increasing mix of experiences targeting the 13+ demographic. As of September 30, 2021, 28% of the top 1,000 experiences of the platform qualified as age up, up from 10% in 2020.
A Dynamic Ecosystem
Roblox's dynamic developer community and its investments in platform features and content drove the platform's success in aging up.
Although Roblox began as a platform for children's games, the platform has now matured to a thriving ecosystem of 10.5 million developers and 47 million daily active users. As users age, their tastes change, and developers respond to this change due to economic incentives, creating a dynamic content ecosystem. Please refer to my recent article for a more detailed discussion on how Roblox incentivizes developers.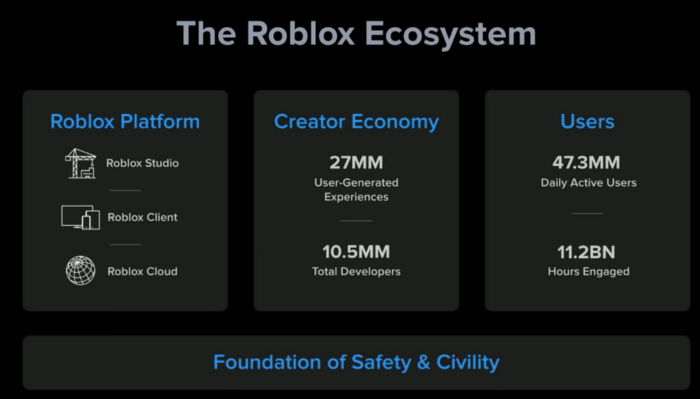 Developers have demonstrated an ability to respond to the demands of the ecosystem quickly. For example, developers capitalizing on Netflix's Squid Games, an unexpected global sensation, drove Roblox's strong Q3 2021 earnings and positive early Q4 trends, which resulted in the stock rallying over 40% on the report day.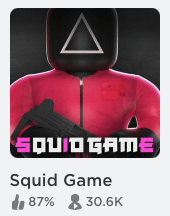 The company is also giving developers the tools to develop content for older users.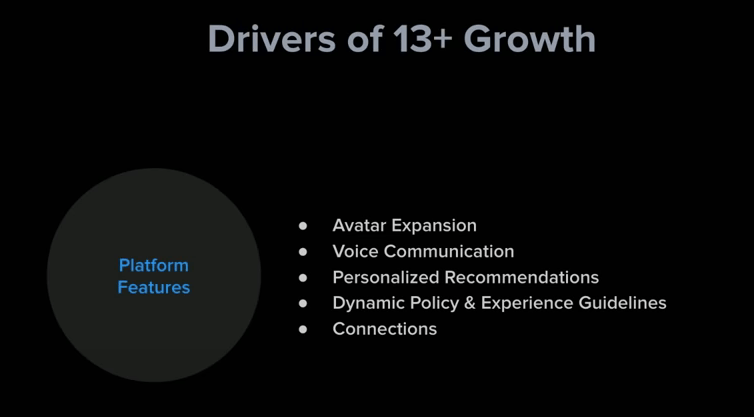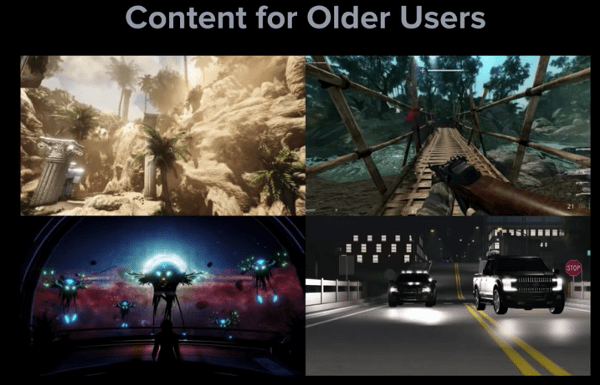 For example, older users tend to demand more visually pleasing graphics — less lego-like and more realistic — and the company is enabling developers by improving its game engine. The picture above, Content for Older Users, are screenshots of live games and demonstrate significant graphics improvements compared to games targeting younger children. In addition, the company is rolling out graphic improvements to its Avatars, which should appeal more to older users.
Concluding Thoughts
I find it amusing that investors are simultaneously concerned about Roblox's ability to age up and Facebook's ability to age down. Founded in 2004, Facebook's original core demographic was college students, and now it is dad and grandma as it struggles to attract users under the age of 30. The 18-year-old college freshman from 17 years ago is now a 35-year-old mom who posts baby pictures to share with her 60-year-old father and 80-year-old grandma.
Will Roblox end up like Facebook in 20 years? I don't think so. I believe Roblox will be more like Youtube.
The Youtube founders' original intent was to create an online dating service, but they quickly pivoted to accept all kinds of videos. The first video to cross 1 million views on Youtube was a Nike ad featuring Brazilian football player Ronaldinho. In 2005, the early adopters of Youtube were young people. Today, among US internet users, Youtube has achieved high penetration of every age segment: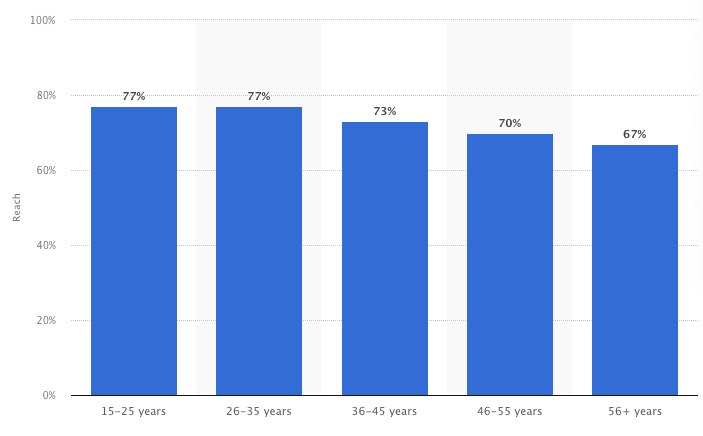 In many ways, content creation on Roblox is similar to Youtube: you can start with a small team or by yourself and potentially create a hit. The low barrier of entry for content creators resulted in a dynamic community on Youtube and Roblox. The beauty of this community is that it could create content serving almost every niche of the population.
If we look at the data and look at the business model, there is a compelling argument to be made that Roblox will become a metaverse for all ages.