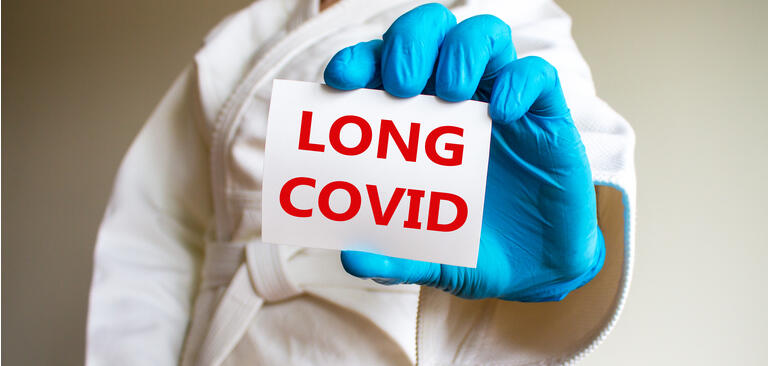 Pandemic era income support programs are largely over. As of September 6, 2021, Pandemic Unemployment Assistance, Pandemic Emergency Unemployment Compensation, Extended Benefits, $300 Extra Federal Pandemic Unemployment Compensation, and the $100 Mixed Earner Unemployment Compensation programs all expired. The Biden administration supported the termination of these programs and only a few Congressional Democrats objected.
This termination of supplemental benefits was not nearly as contentious as the cutoff of benefits that occurred in 2013. Indeed, even before the September 6 date some state governors had already ended the $300 Extra Federal Pandemic Unemployment compensation program even though the cost was borne entirely by the federal government. Those state governors were responding to complaints from the business community which blamed the extra benefits for difficulties that were being encountered in hiring.
In 2013 the Obama administration and its congressional allies strenuously supported efforts to maintain extended jobless benefits. At the time the House passed legislation to extend benefits, but the Senate could never garner quite enough votes to avoid a filibuster. Thus, on December 28, 2013, the Federal Emergency Unemployment Compensation Extended Benefit program expired. Until this date most states provided jobless befits for between 63 and 73 weeks. On the terminal date, all state limits reverted to between 20 and 26 weeks, affecting about 4.9 million people who had been receiving the extended benefits.
In 2013, those who opposed extending jobless benefits argued that the budget consequences were negative, and that since the 2008-09 recession ended years earlier, the time was way overdue to discontinue this largess. Indeed, extensions of benefits had already been passed on four previous occasions. There was some hope that one consequence of eliminating extended benefits would be increased labor force growth and participation. This proved to be an unfounded expectation. As we pointed out in our report titled Disability and Participation, dated March 2018, many of those whose unemployment benefits were exhausted may have responded to a multitude of advertisements urging potential beneficiaries to apply for benefits on dubious and fraudulent bases.
That report indicated that disability rolls expanded much faster than what demographics would imply, and in contrast to past cyclical patterns. Further, the labor force participation rate for prime working age males – which would not be affected by demographics or changing social norms – fell sharply to as low as 88% in 2015 from a 90 plus percent baseline.
As might be expected, the disability trust fund was severely depleted such that by 2016 it was forecast the fund would be exhausted. The only recourse other than reducing benefits was to transfer $150 billion from the Social Security trust fund to the disability trust fund. Many fiscal conservatives objected to such an unconditional bailout. As a result, in the Bipartisan Budget Act of 2015, reforms to the disability program became a precondition for the bailout. Reforms were to be phased in over the 2017-2022 period.
We do not think it has been a coincidence that the labor force participation rate increased steadily over the 2017-2019 period. For prime working age males, the participation rate rose from 88.5% to 89.3% in the 2017-2019 period and the aggregate participation rate rose by 3 percentage points to nearly 65%.
Labor force participation collapsed during the pandemic induced 2020-2021 economic collapse. So now a key question is whether improving economic conditions coupled with the elimination of income support programs will increase labor force participation. To date, labor participation has barely budged from its pandemic low of 61.5%. But income support programs ended only two months ago, and so incoming data will be scrutinized for the impact.
The most important reform to the disability reform agreement of 2016 was a requirement of medical evidence for eligibility. At the very least, this was thought to work to slow down the rate at which sketchy applications for disability benefits are filed. Pre-pandemic labor data support this hypothesis. The accompanying chart and table indicate that the number of disability applications hit a high in October 2021 both for the month and on a three-month average.
We will be watching to see if the reforms enacted in the Bipartisan Budget Act of 2015 limit the degree that the unemployment benefit cutoff spurs disability applications. An unscientific anecdotal examination of late-night cable TV advertisements by disability law firms is far less common than in the earlier period. This is potential good news. But countering this, the largest study to date of "long" Covid estimated that about 25% of symptomatic and asymptomatic Covid-19 patients reported new health problems following their initial diagnosis. It is unclear how long those problems will last. However, the Biden administration has already anticipated the possibility of a surge in disability rolls due to Covid-19.
Long Covid can now be classified as a disability if it substantially limits one or more major life activities, according to new guidance published by the Department of Health and Human Services and the Department of Justice. On July 27, 2021, in the White House Rose Garden, the President announced that Americans enduring long-term health effects from Covid-19 would be eligible for the same government benefits as other disabled people. A surge in the disability rolls could dash hopes for a recovery in labor force participation and an easing of current labor shortages. Stay Tuned!
Chart I The number of applications for disabled-worker benefits
Source; Charts created by author with data from Social Security Administration
Table I The number of applications for disabled-worker benefits
| | | | | |
| --- | --- | --- | --- | --- |
| | Applications1 | 3-mo avg | Receipts2 | 3-mo avg |
| 2020 Aug | 139,920 | | 96,238 | |
| 2020 Sep | 139,980 | | 87,332 | |
| 2020 Oct | 176,326 | 152,075 | 121,675 | 101,748 |
| 2020 Nov | 125,559 | 147,288 | 86,741 | 98,583 |
| 2020 Dec | 126,418 | 142,768 | 88,645 | 99,020 |
| 2021 Jan | 160,654 | 137,544 | 104,354 | 93,247 |
| 2021 Feb | 135,139 | 140,737 | 92,680 | 95,226 |
| 2021 Mar | 139,940 | 145,244 | 93,304 | 96,779 |
| 2021 Apr | 170,141 | 148,407 | 109,885 | 98,623 |
| 2021 May | 140,484 | 150,188 | 91,487 | 98,225 |
| 2021 Jun | 134,043 | 148,223 | 84,509 | 95,294 |
| 2021 Jul | 177,470 | 150,666 | 111,224 | 95,740 |
| 2021 Aug | 151,403 | 154,305 | 91,442 | 95,725 |
| 2021 Sep | 144,773 | 157,882 | 95,672 | 99,446 |
| 2021 Oct | 186,026 | 160,734 | 131,947 | 106,354 |
Source; Table created by author with data from Social Security Administration
1Applications is for disabled-worker benefits - The number of applications is for disabled-worker benefits only and, as such, excludes disabled child's and disabled widow(er)'s benefits. These applications are those received at Social Security field offices, teleservice centers, and claims filed electronically on the internet. Applications ultimately result in either a denial or award of benefits. These counts include applications that are denied because the individual is not insured for disability benefits.
2Receipts at Disability Determination Services - Receipts at State Disability Determination Services (DDS), Federal Disability Units, Disability Processing Branches, and Extended Service Team Sites for an initial evaluation of whether the claimant's disability meets the definition of disability as set forth in the Social Security Act and appropriate regulations.