Adamis Pharmaceuticals: It's Now Or Never
Summary
Adamis Pharmaceuticals has two FDA-approved products and a potential blockbuster drug in TEMPOL. However, the company has a long history of blunders that have devastated the share price.
I believe the company has a chance to make 2022 a turnaround year, but it is going to require making deals and not excuses to get investors reinvigorated about ADMP.
I discuss some of the leading downside risks that investors should be aware of.
Finally, I reveal my plan for trading ADMP through the rest of 2021 and throughout 2022.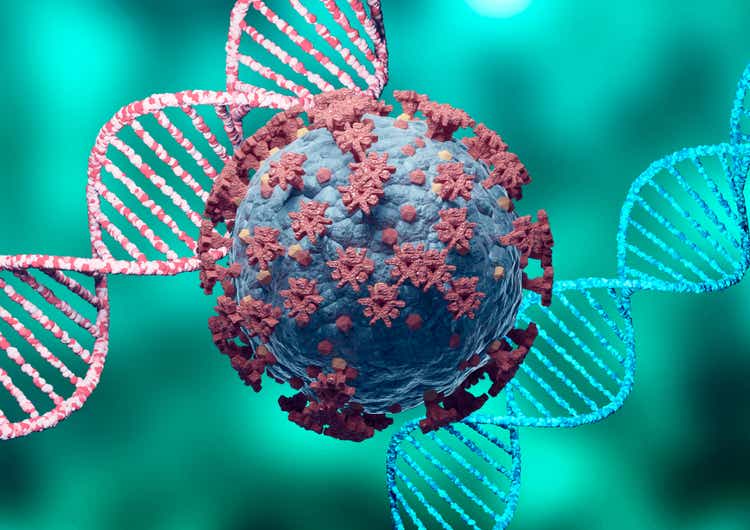 Adamis Pharmaceuticals (NASDAQ:ADMP) recently received FDA approval for its intramuscular injection naloxone product ZIMHI. This approval has been a long time coming and is the company's second marketed product using their platform. Both of these products offer some advantages the contemporary products on the market, but the market doesn't appear to have too much faith up their commercial prospects as the share price continues to trade under $1 per share. Admittedly, I'm not nearly as bullish on these two products as I used to be, however, I remain bullish on the ticker due to the company's COVID-19 candidate, TEMPOL. If the company can secure the proper connections and get TEMPOL through the FDA, we might see a resurgence price and investor sentiment. On the other hand, the longer it takes to get TEMPOL through its clinical trial the less likely it will secure large government contracts as big pharma continues to secure multi-billion dollar deals. I believe 2022 will be a binary year with a "now-or-never" outlook. I believe the current valuation favors the long side, so, I will continue to trade the ticker for the remainder of 2021 and throughout 2022.I intend to review the company's developments thus far in 2021 and I'll discuss what I need to see in 2022. In addition, I discuss some of the leading downside risks that investors should be aware of. Finally, I reveal my strategy for trading ADMP while maintaining a core position for a speculative investment.
2021 Developments
So far, 2021 has been filled with several positive developments for the company, including the ZIMHI approval; the start of the TEMPOL in COVID-19 Phase II/III trial; and the transfer of SYMJEPI to US WorldMeds. However, the company's commercial and financial performance has been a disappointment. Consequently, the company has a big miss on their Q3 earnings. Indeed, the pandemic has had a negative impact on the company's compounding business and US WorldMeds' ability to push SYMJEPI, so it is not entirely on the company's shoulders. Still, US WorldMeds has failed to meet the Street's expectations, so, I believe the abysmal share price performance is justified. SYMJEPI's commercial launch has been bungled, but I am willing to give it until the end of 2022 before I brand SYMJEPI a commercial flop. Adamis reported that US WorldMeds "has nearly doubled units sold during the same prior-year period under Sandoz. In addition, SYMJEPI's "market penetration remains on an upward track." So, we can say there has been some progress being made by US WorldMeds.
Essentially, there has been significant progress being made in the clinic and on the market, but it is not enough to convince the market that things have really changed at Adamis. However, if the company is able to execute, we have the ingredients for an incredible turnaround in the coming years.
Time to Make Moves
I believe that Adamis is approaching a critical point as a company and as an investment. I have never seen another small-cap healthcare company have a solution to three major public health crises, yet, has not demonstrated the ability to make the right moves to get the products through the regulatory process and on the market in a timely manner. Indeed, the company still has the opportunity to finish strong and come out a winner, but the time to make some significant moves is now. Firstly, the company and US WorldMeds are preparing to launch ZIMHI in Q1 of next year. It is essential that the two companies work together to secure payer support and some deals with pharmacies to get ZIMHI covered and widely available. The COVID-19 pandemic has only worsened the opioid epidemic, so it is crucial ZIMHI is launched to ensure the product gets in the hands of caregivers and professionals who are most likely to administer the product.
The second pressing concern is the company's inability to make headway on securing government funding; expanding the program into additional trials; and securing a competent commercial partner for TEMPOL in COVID-19. At this point in time, the company's trial enrollment has slowed as a result of higher vaccination rates, which has reduced the incidence rate, plus, being vaccinated is an exclusion criterion from the trial. So, the company needs to open more trial sites in order to hasten enrollment. In addition, I believe the company needs to consider having a discussion with regulatory agencies about treatment for breakthrough cases in vaccinated patients. The lack of funds has hindered the company's ability to run their TEMPOL COVID-19 trial. Luckily, the company is applying for some "grants" to hopefully fund their efforts. In addition, I think it is safe to say the market would like to hear the company has found a partner who is willing to take the helm on this project and get TEMPOL on the market.
Despite being on the market for a couple of years and SYMJEPI is still an unknown name amongst some allergists. Yes, US WorldMeds has just taken over commercialization responsibilities, but it is safe to say SYMJEPI is not in their wheelhouse. Sadly, I had conversations with two allergists who were under the impression the product had been pulled from the market or was never launched. Yes, that was just 2 allergists in casual conversations about epinephrine products, but it was concerning that they weren't even aware of the availability of the product. To me, it was obvious that these providers probably just automatically fill a script for EpiPen or a generic without a second thought. It is evident that US WorldMeds has an uphill battle to get providers, patients, and payers to consider SYMJEPI over the auto-injectors. It looks as if SYMJEPI is going to need a solid marketing campaign and perhaps some additional deals for ex-U.S. to reinject some bullish optimism about the product's long-term prospects.
The company has also had some legal issues regarding their US Compounding subsidiary, which has boosted expenses in order to cover legal fees. Luckily, the company has decided to sell US Compounding, however, it sounds like the company is essentially at the point of parting out the business assets, rather than selling it as a whole. Hopefully, the company is able to get the business off the books by year-end and can finally put that mistake behind them.
Downside Risks
Unfortunately, there are plenty of downside risks with ADMP with some of them being very acute and chronic. First and foremost, the company has a horrendous track record of blunders and habitual dilution. Consequently, positive catalysts and developments for the company fail to have an enduring impact find the share price. In essence, there is little trust that positive developments will ultimately translate to shareholder value. My next biggest downside risk comes from the company's win-loss record in the clinic; through the regulatory process; and making the right deals for commercialization. Nearly everything that Adamis does has been a disappointment, despite having the right product at the right time. Ultimately, these downside risks impact the company's ability to generate sufficient revenue, which forces the company to raise funds through dilution. Obviously, the extensive dilution has a negative impact on the share price and investor sentiment. As a result, this makes it difficult for the company to raise money at a decent share price, so the company is always in a "hand-to-mouth" financial status. Really, it's just a negative cycle that has destroyed ADMP's prospects as an investable ticker. At the end of Q3, Adamis had around $28.7M in cash and cash equivalents, so it looks as if the cycle is ready for another round in 2022.
My Plan
In my previous ADMP article, I debated about reapplying some of my profits in the $0.50 area, but it didn't appear as if it would get a chance ahead of ZIMHI PDUFA. So, I decided to accumulate ADMP under $1.00 leading up and sold some for a nice profit on the spike following the approval announcement. Now, I am looking to see if the post-approval sell-off can push the share price down to the $0.50-$0.60 area, where I will be waiting with fresh powder.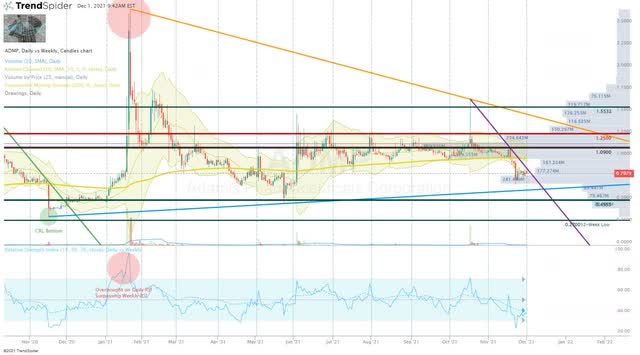 Figure 1: ADMP Daily (Source: Trendspider)
Once I get my fill, I will immediately place some sell orders under $1.00 per share in an attempt to get to a "house money" position and hold the remaining shares through ZIMHI's launch in Q1. I plan on following this same game plan throughout 2022 until a catalyst or earnings report triggers a breakout in the share price.
Long-term, I am remaining cautiously optimistic about ZIMHI's launch and the company's ability to handle TEMPOL in COVID-19. Consequently, I am going to keep an undersized core position throughout 2022.
Thank you for reading my research on Adamis Pharmaceuticals. If you want to learn even more about my method and how I discover these investment opportunities, please stand by because I am launching On The Pulse Analytics, a subscription marketplace service on Seeking Alpha in the near future and the initial wave of subscribers will be offered a lifetime discount. Further details are around the corner, so please keep an eye out and read my research.
This article was written by
Diagnosing the market to compound capital in the healthcare sector.
After years of working in the medical field, I have developed a passion for biotech and lifesaving therapies. Now, I am a full-time healthcare investor who is in search of the next breakthrough therapy, device, or pharmaceutical. My trade focus is around catalysts and potential acquisitions. In addition, I provide a marketplace service, Compounding Healthcare through Seeking Alpha.
Analyst's Disclosure: I/we have a beneficial long position in the shares of ADMP either through stock ownership, options, or other derivatives. I wrote this article myself, and it expresses my own opinions. I am not receiving compensation for it (other than from Seeking Alpha). I have no business relationship with any company whose stock is mentioned in this article.
Seeking Alpha's Disclosure: Past performance is no guarantee of future results. No recommendation or advice is being given as to whether any investment is suitable for a particular investor. Any views or opinions expressed above may not reflect those of Seeking Alpha as a whole. Seeking Alpha is not a licensed securities dealer, broker or US investment adviser or investment bank. Our analysts are third party authors that include both professional investors and individual investors who may not be licensed or certified by any institute or regulatory body.